As the temperatures start to cool down in South Florida, I begin to – reluctantly – think about things to do that don't involve getting into water. Miami is home to a few hidden gems, for example Vizcaya and the topic of today's post, the wonderful Deering Estate. Both were owned by brothers Charles and James Deering, heirs of Deering Harvester fame. Both properties are the epitome of the elegance, opulence and beauty of their day (both were completed in the roaring 1920's).
Deering Estate is an unusual property and well worth visiting (as is Vizcaya). There is not just the historic house, but an environmental reserve. Also, the property has seen some archaeologically significant findings ranging from the time of the Paleo-Indians all the way to the present. Can it get any better? Perhaps, but 'better' would be hard to find!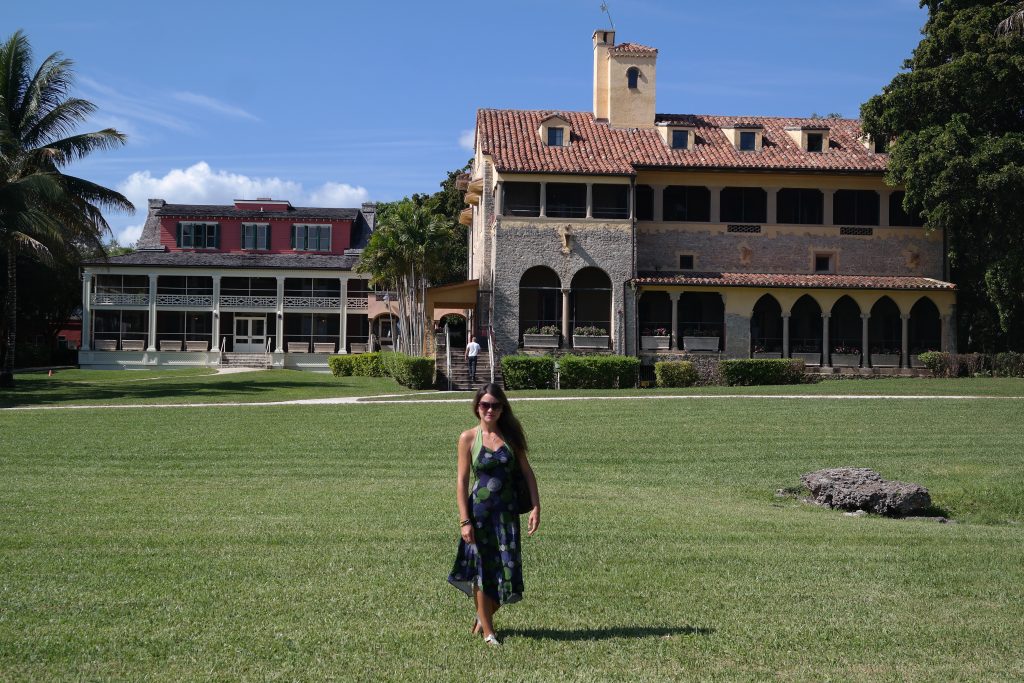 About Deering Estate
You will find this big estate of altogether 444 acres in the Cutler Bay area of south Miami, with the exact address being: 16701 SW 72nd Ave, Miami, FL 33157.
The estate is set in a lovely part of Miami fringing Biscayne Bay, with leafy roads and an Old World feel. It seems well away from the usual Miami hustle and bustle. This is the place to come for some quiet reflection, not bars and noise.
Once there, you have various choices to make about what you want to do. If pushed for time, it is entirely possible to spend just a few hours there, but if you have a whole day, you can fill it with various fun things at Deering Estate! For example, there are daily tours of the estate and the historic houses, which are great even if you only have an afternoon to spend. Want to make a day of it? Why not combine the tour with one of their adventure tours, canoe tours (this was new to me!), a butterfly walk or a guided nature hikes?
Good news is that Deering Estate won't break the bank either. So many attractions have become almost unaffordable for larger families, and it is good to see that this is not the case here. General admission is $12 for adults and $7 for children of the ages 4-14. The admission also includes the tours of the historic homes and estate. If you feel like making a day of it, the special Deering Adventure Tours and guided canoe trips to the bird rookery and preserve at Chicken Key are available for an additional fee.
What Is There To See?
Unless you are going on any of the special tours, you will already have lots to see at the main houses and estate. We had a lot of fun simply walking around the estate, particularly the dock area. It was also nice to see the non-human inhabitants of the estate!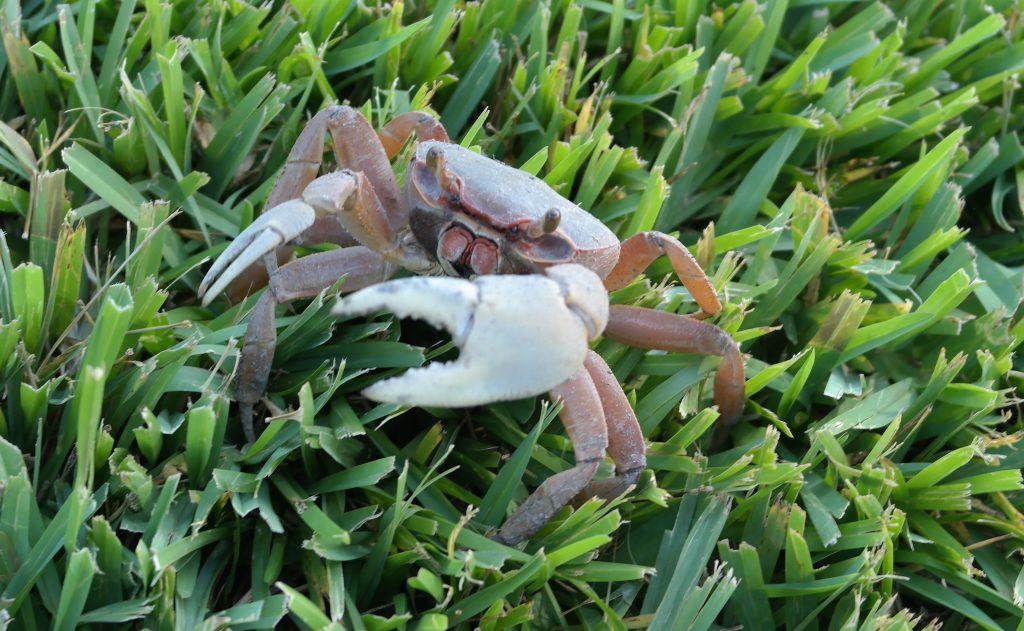 There is a little boardwalk/nature trail through the mangroves and shubbery that would have been charming, had I not been attacked by some hungry mosquitos within two seconds of setting foot on it, which sent me running out of there. So bring bug spray if you are planning on exploring that part!
The houses themselves are beautiful and full of little details such as these shell and coral adorned ceilings in the outside passageways, certainly one of my favorites there: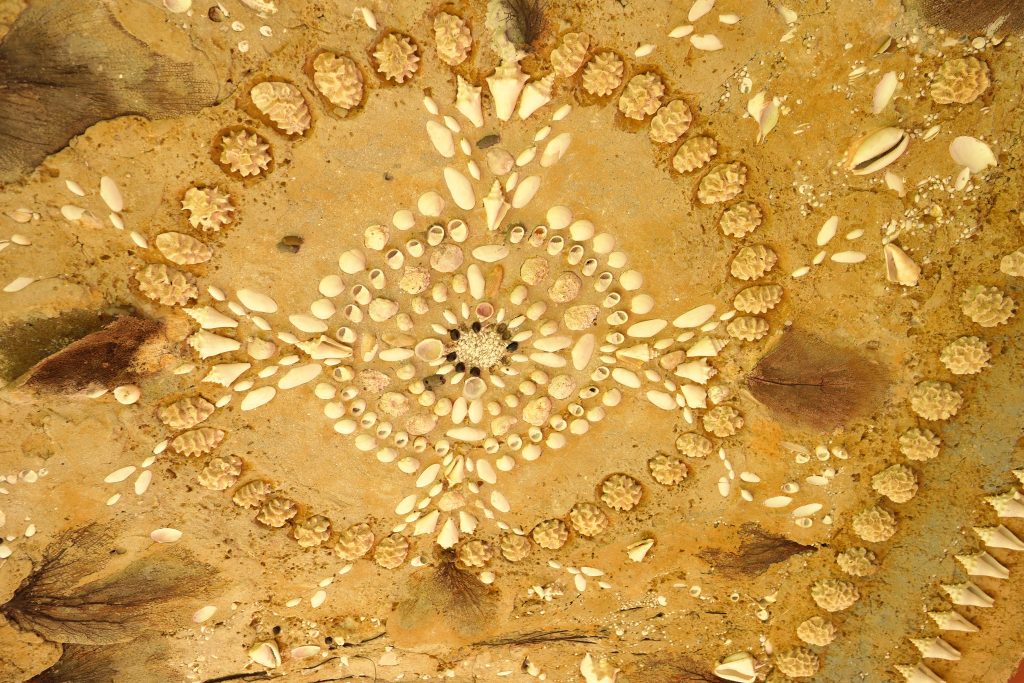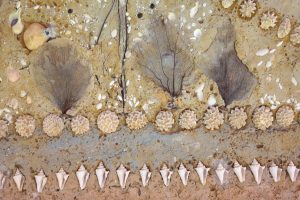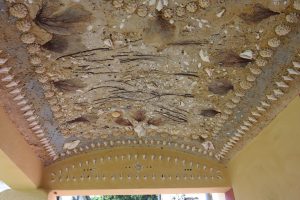 Inside, the rooms of the buildings are also very pretty. However, what left a lasting impression on me was the wine cellar, a prohibition era alcohol hide-away (constructed in 1922), with some original bottles still unopened! The reason for this, can you imagine, was the cellar's door reportedly sealed shut permanently after a hurricane in 1945. The combination to open the door was lost forever. Opening it in another way seemed impossible as it is a three ton bank vault door!
In 1985, the State decided to open the door with help of a 'safe cracker', named Rocky McGiboney. He was trying to guess the combination, and complained that it would ruin his whole weekend if he wasn't going to be able to open the door,and "it was really hard to concentrate with all the mosquitoes. We used a lot of bug spray" (www.deeringestate.org).
I totally sympathize with Rocky's complaints. And he did manage to open it before the weekend, on a Friday. Inside were no less than 4.500 bottles. Unfortunately, the liquor that was still sealed, was eventually ruined by salt water ingress from Hurricane Andrew in 1992.


The Restored And Cleaned Up Wine Cellar (image credit: www.deeringestate.org)
The History Of Deering Estate In A Nutshell
The name 'Deering' is of course well known, especially among the farming community. Charles Deering, who built the fabulous Deering Estate, was born in 1852 in much colder climes (Maine). The famous Deering Harvester Company had been founded by Charles' father, William Deering, in 1874. Later, Charles and his younger brother James took ownership of the company.
Both were not just successful businessmen, but they also had a strong interest in fine arts. The brothers collected works by Old Masters, as well as painters of their day. James collected 15th to 19th century art for his wonderful mansion Vizcaya.
From www.deeringestate.org: "Charles preferred to fill his mansions in Sitges, Spain and also built the Stone House to house works of the Spanish masters, such as El Greco, Diego Velasquez, and Rembrandt. In total he amassed more than 4,000 pieces of art and had one of the largest collections of art in the world. His art collection was appraised at $60 million dollars in 1922."
Charles Deering bequeathed his art collection to his two daughters, Marion Deering McCormick (Mrs. Chauncey, 1886–1965) and Barbara Deering Danielson (Mrs. Richard, 1888–1982). Both were also lucky enough to benefit from the Vizcaya art collection, as their uncle James left it all to his nieces.
After Charles Deering died in 1927, his immediate heirs continued to own Deering Estate for more than half a century. The estate was finally sold after the last heir – Charles' daughter, Barbara Deering Danielson, passed away.
Luckily for all of us, the State of Florida and Miami-Dade County could buy the property in 1985.
Have you been to Deering Estate? Did you go on one of their canoe tours? I would love to hear your stories!