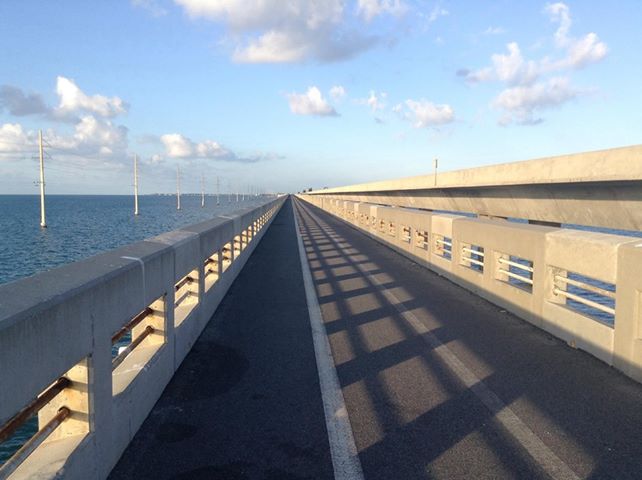 Click here: Florida Keys  for more pictures and a little summary of my walk.
At the end of last year, I embarked on the adventure of walking the Keys. 'Should be easy enough to do', I thought. Anything is easy to do when you dream it up in the comfort of your own home, cool drink in hand.
105 miles from Key Largo down to Mile 0, Key West, battling heat, mosquitos, trucks swerving off their lane, and a whole lot of concrete! Turned out the heat and backpack-lugging did take it's toll, as I was literally limping into Key West on my last day. However, for many reasons, such as the wonderful wildlife and natural beauty I encountered, it turned out to be an experience I wouldn't miss for anything in the world.
Not least since I ended up with a bachelor party in the southernmost strip-club in the US, the very night I finished my 105 miles, looking worse for wear, but being the 'star' of the party.
If you are interested in reading more, click on 'Florida Keys' above, which will take you to a 'not so serious' article published in an in-flight magazine March 2014.
If you are interested in walking the #FloridaKeys, please contact me, I can give you some valuable hints and tips.