Would you want to go and see a monastery from the 12th century in North America? You don't believe this is possible? Well, you better read on!
Where is it?
I bet you haven't been to the ancient Spanish monastery in North Miami! Or maybe you have been for a wedding ceremony, if you are a local, but have you ever stopped to explore the gardens and the amazing artefacts in the main entrance building? No? See, I was right!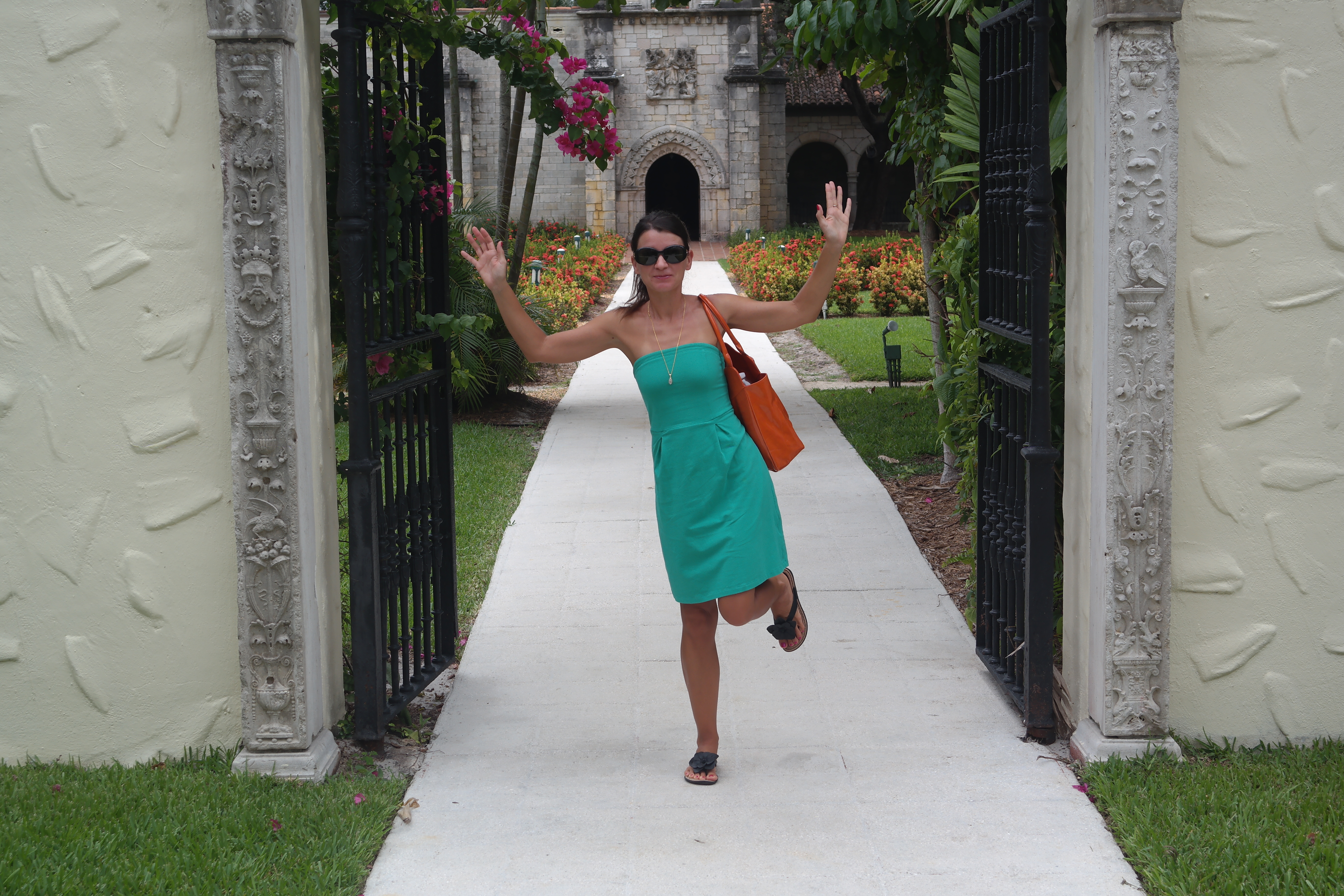 So where do you find this gem? Well, it sits in a pretty unassuming North Miami neighborhood, the exact address for your GPS is: 16711 West Dixie Highway, North Miami Beach.
The opening times seem to vary depending on private events, so although the monastery is open every day including Sunday, you would be well advised to call them before you leave as they are sometimes closed for weddings: (305) 945-1461.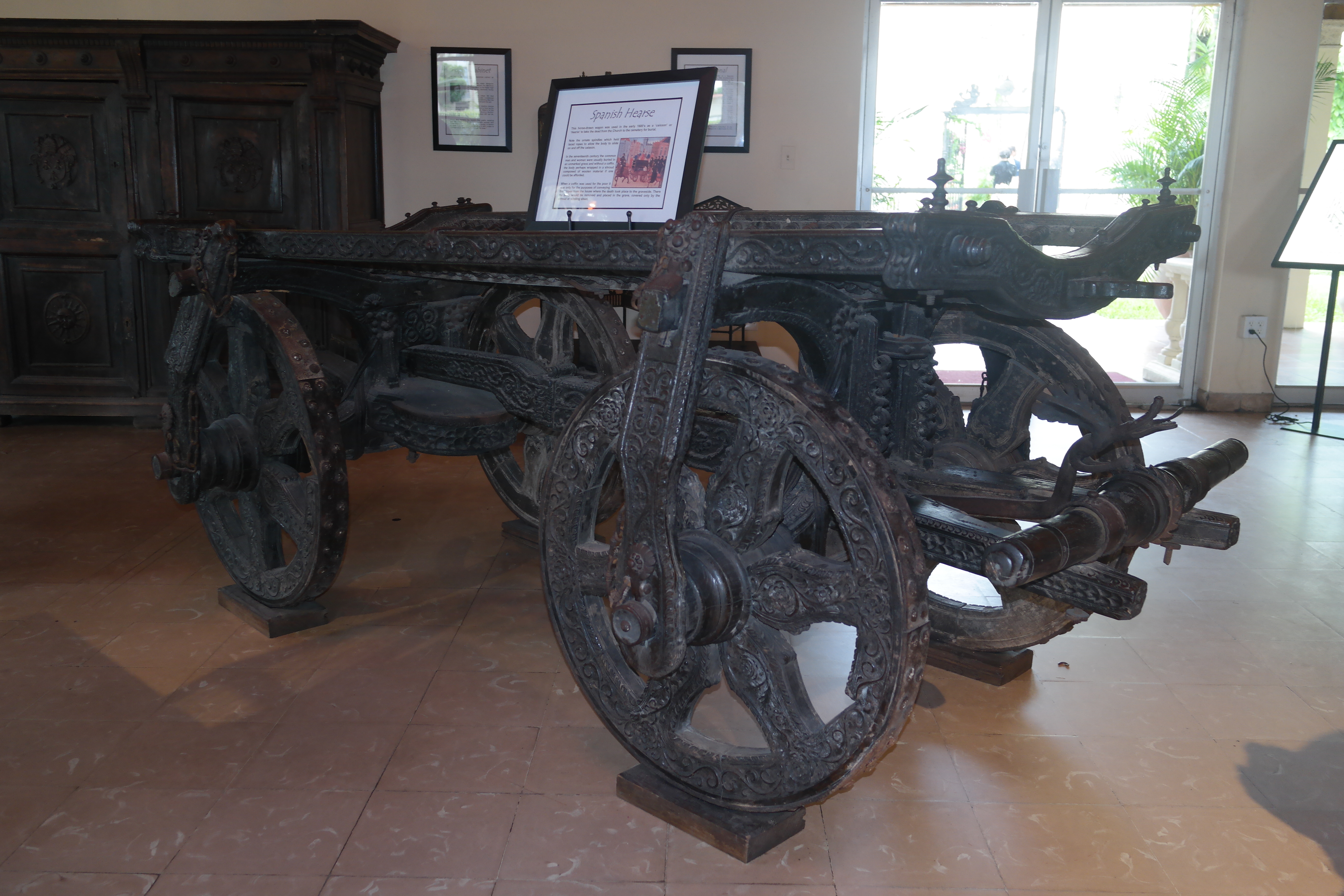 Spanish Hearse 1600's
Where does the Spanish monastery originate and when?
The ancient Spanish monastery, or St. Bernard de Clairvaux, to call it by its 'proper' name, was built as a Cistercian Monastery between 1133-1141  in a town called Sacramenia in northern Spain. The use of the buildings as a Cistercian monastery lasted an impressive 700 years, occupied by Cistercian monks, until it fell into disrepair in the 1830's and onwards, being used as a stable and granary.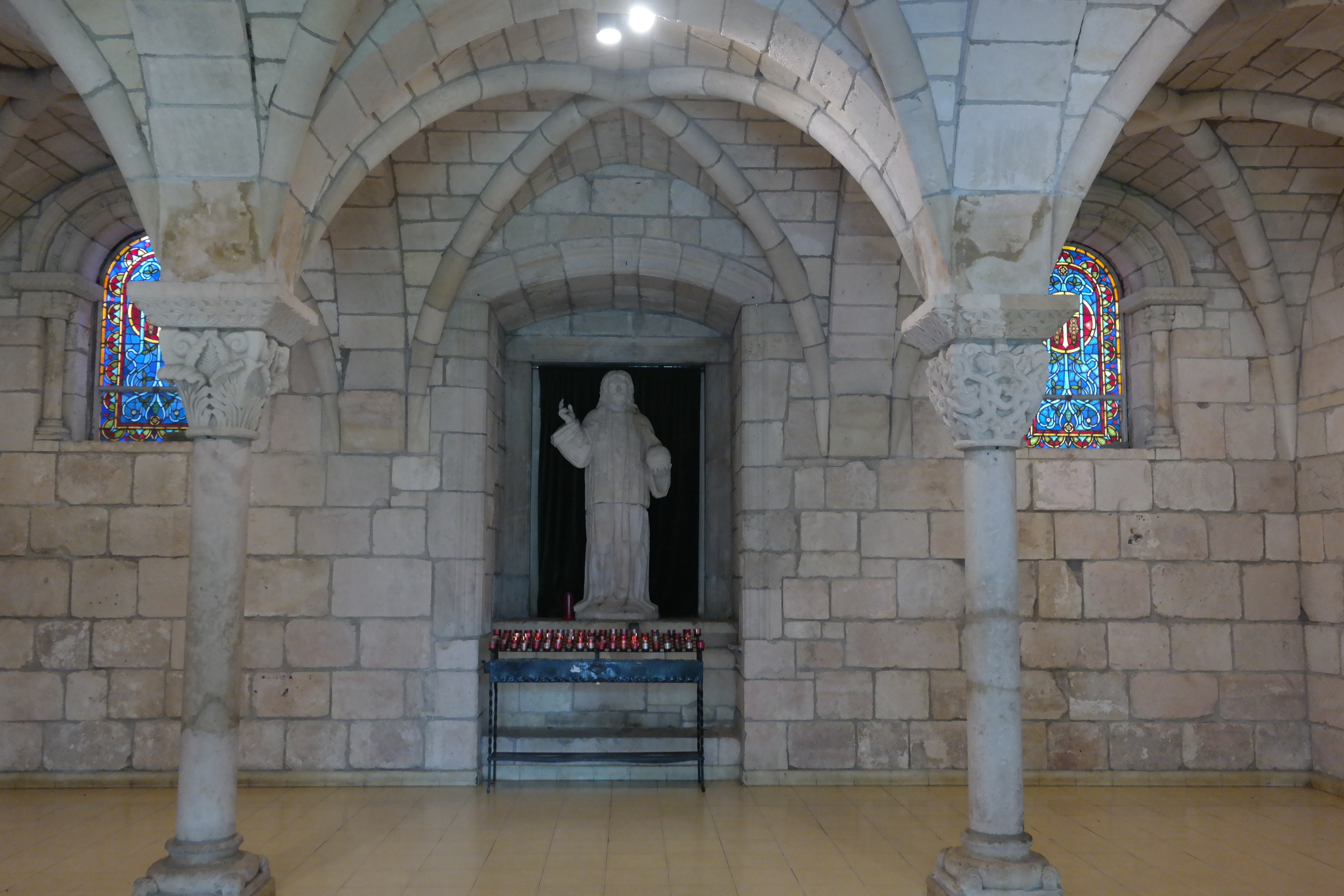 Incidentally, a sad fate it shared with many monasteries and abbeys in Europe around this time. The Church still stands at its original location in Spain today, while the rest of the building had a more interesting history: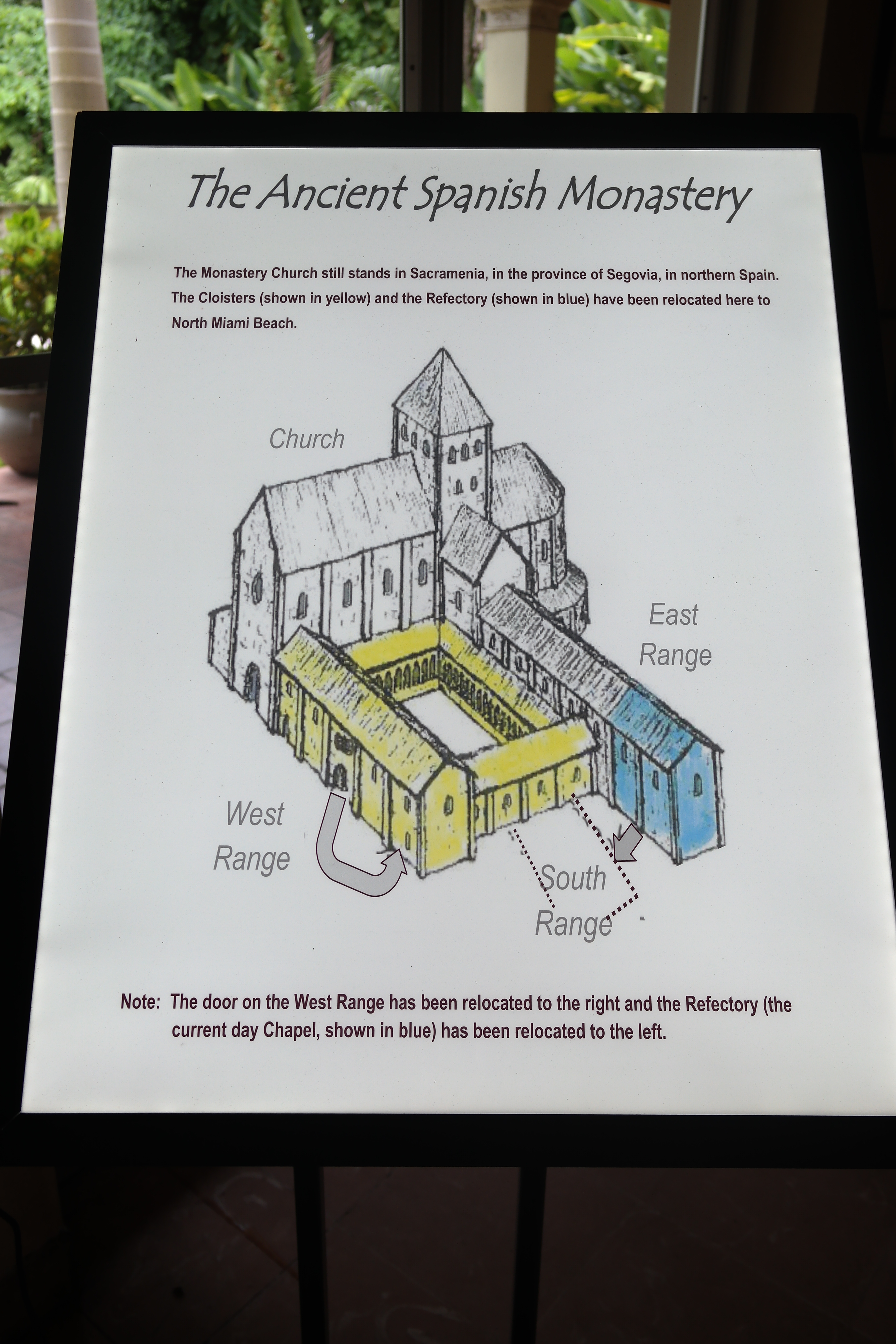 Fast forward to 1925, when the monasteries cloister and outbuildings was purchased by a man with the name of William Randolph Hearst. This gentleman took it upon himself to organize the dismantling on the structures, with each piece being numbered and packed into wooden crates lined with hay. The total shipment to the United States consisted of no less than 11,000 crates!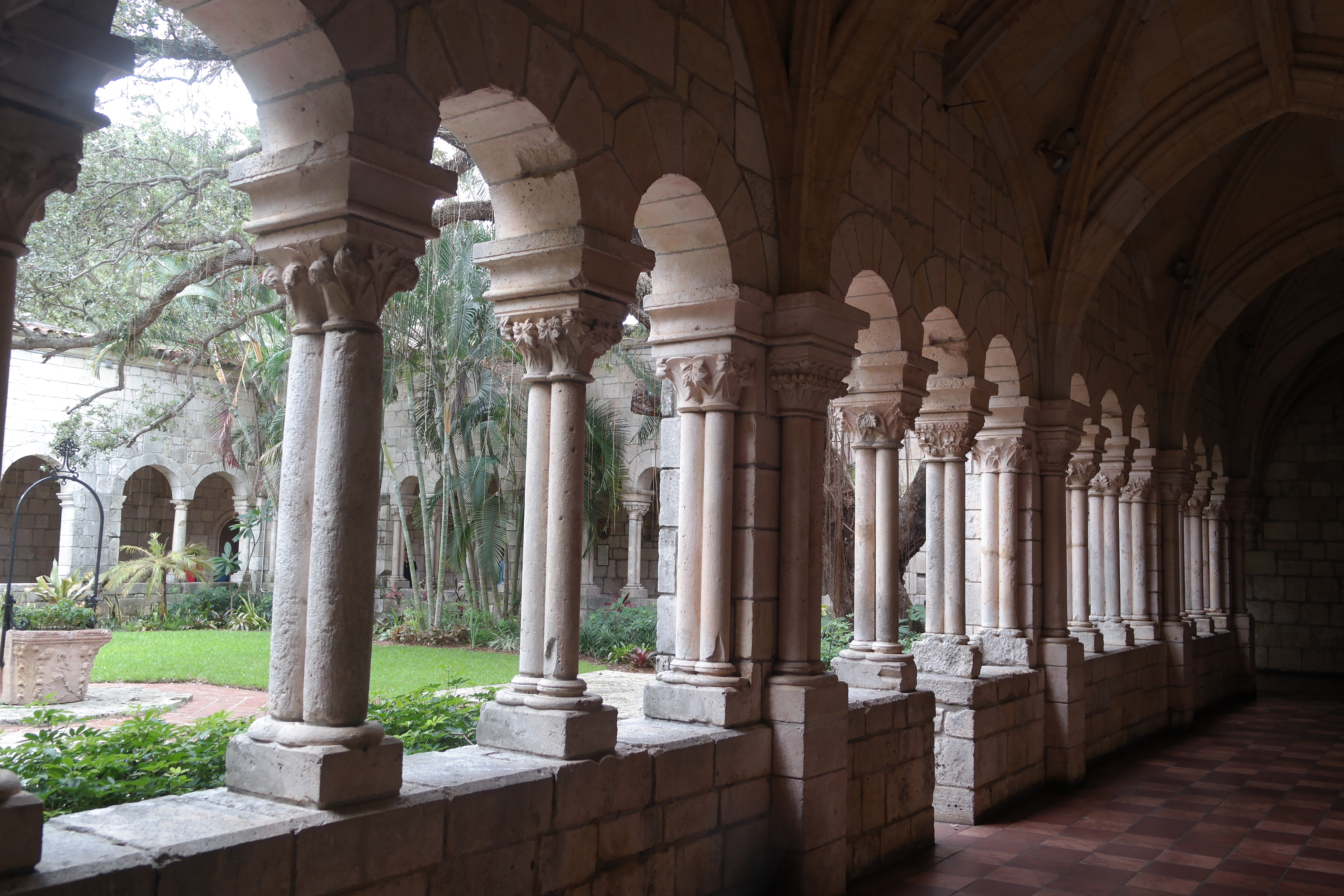 That's a 'lotta' stones!
In the meantime, hoof and mouth disease had struck Spain, causing the authorities to demand that the hay in the crates were to be burnt, causing much of the labeling information to be lost in the process. Unfortunately, in another cruel twist of fate in history, Mr Hearst ran into financial problems, which caused the stones to remain in storage in New York for 26 long years.
Mr Hearst died in 1951. In the following year, William Edgemon and Raymond Moss purchased the stones with the view to construct a tourist attraction.  No less than 19 months and almost 1.5 million dollars later (in today's money over 13 million), they had indeed managed to put the cloister back together, one stone at a time, a gigantic jigsaw puzzle!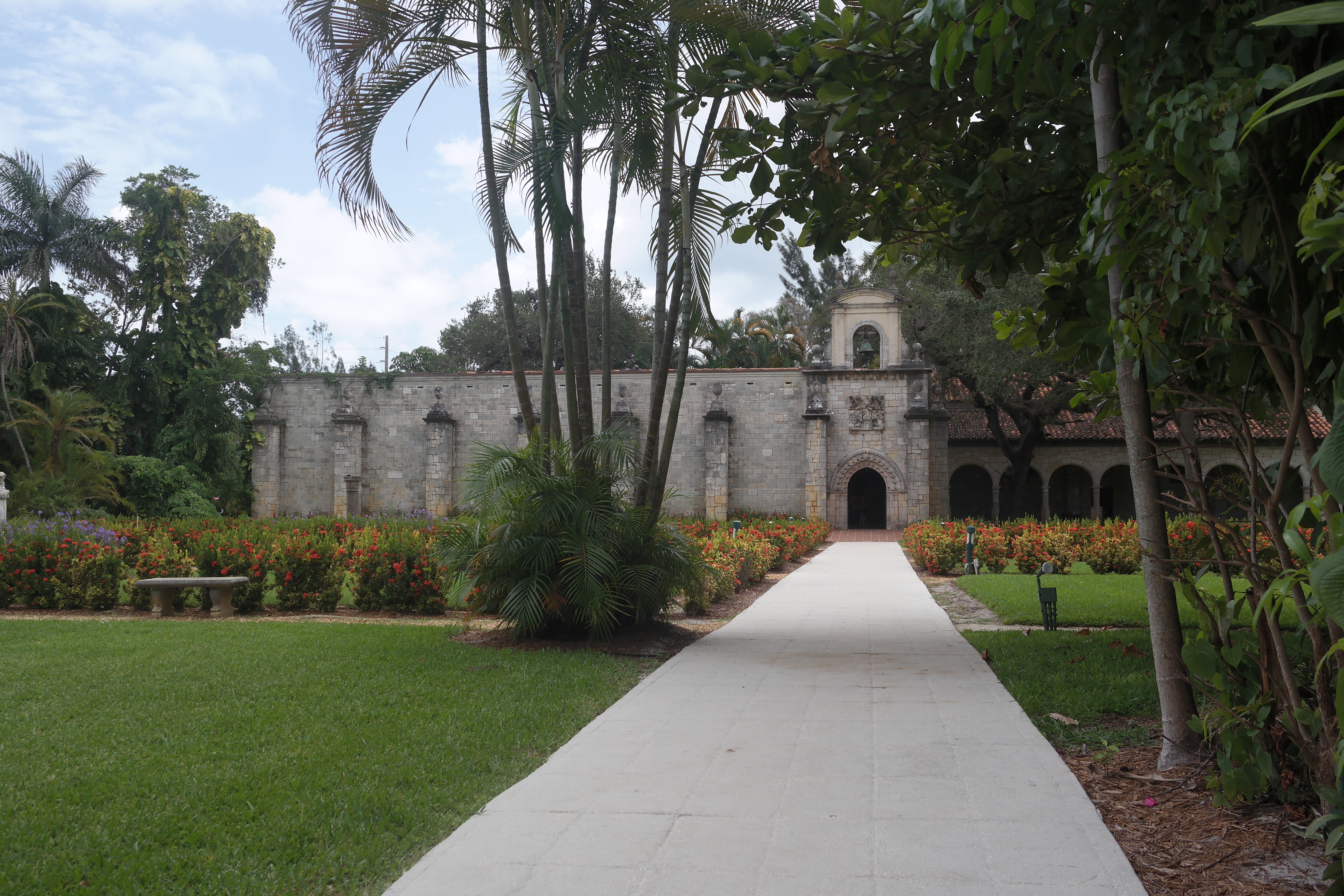 Although, reportedly, it was not 'exactly' the same as it had been, with some features added from other Spanish historic buildings. Plus the fact that some of the original stones remained unused – one hopes those were not of a structural necessity, but I guess it would have fallen apart already by now if they had been!
I think we can all agree that they did a pretty amazing job, don't you think?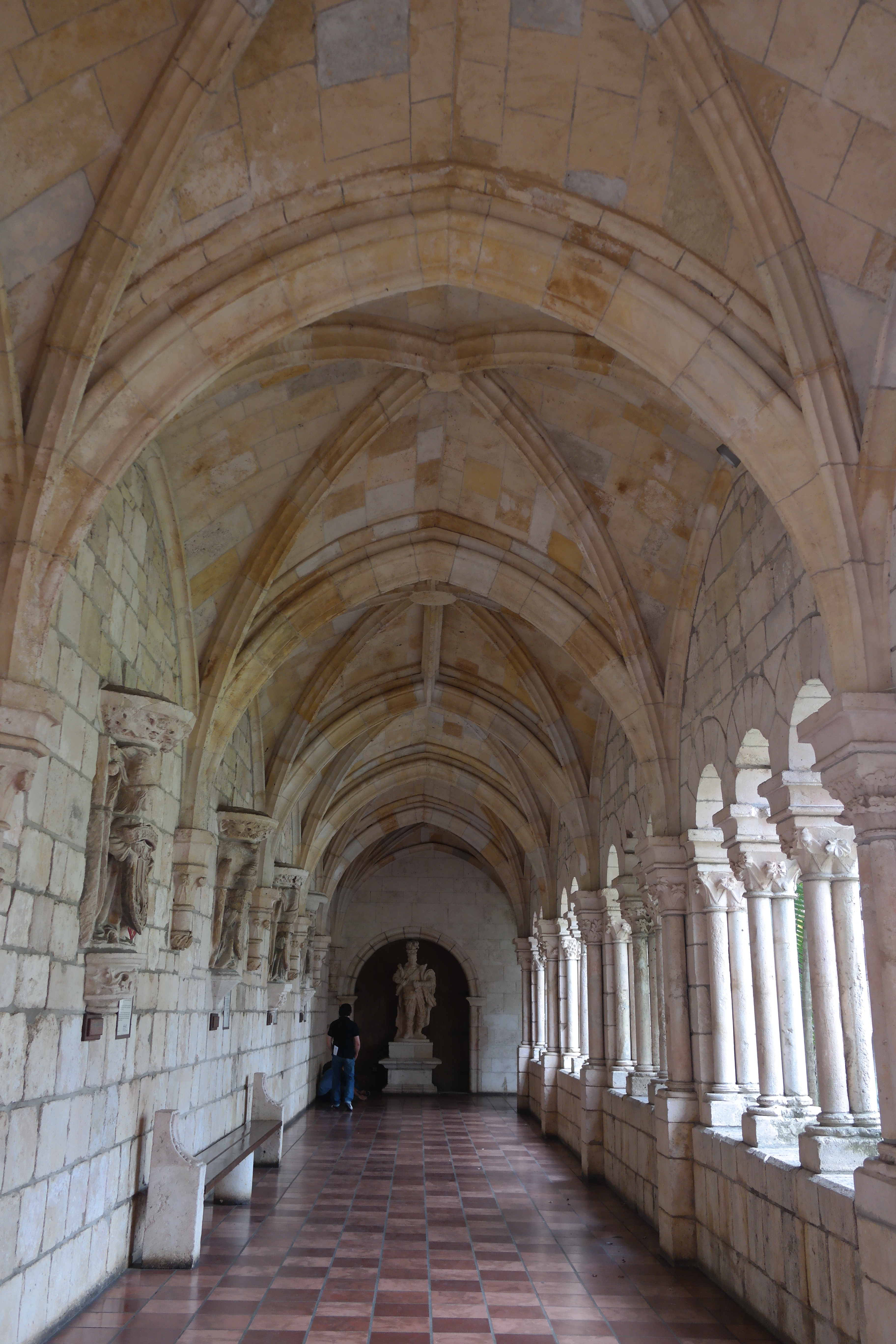 You have to see it to believe it!
(Credit for most of the historical info to Wikipedia and the leaflet produced by the Ancient Spanish Monastery staff)
What except marveling at one of the most amazing reconstruction jobs in modern history, is there to do?
Well, you can look around the entrance building and see artefacts that are up to 800 years old, which I found extremely impressive: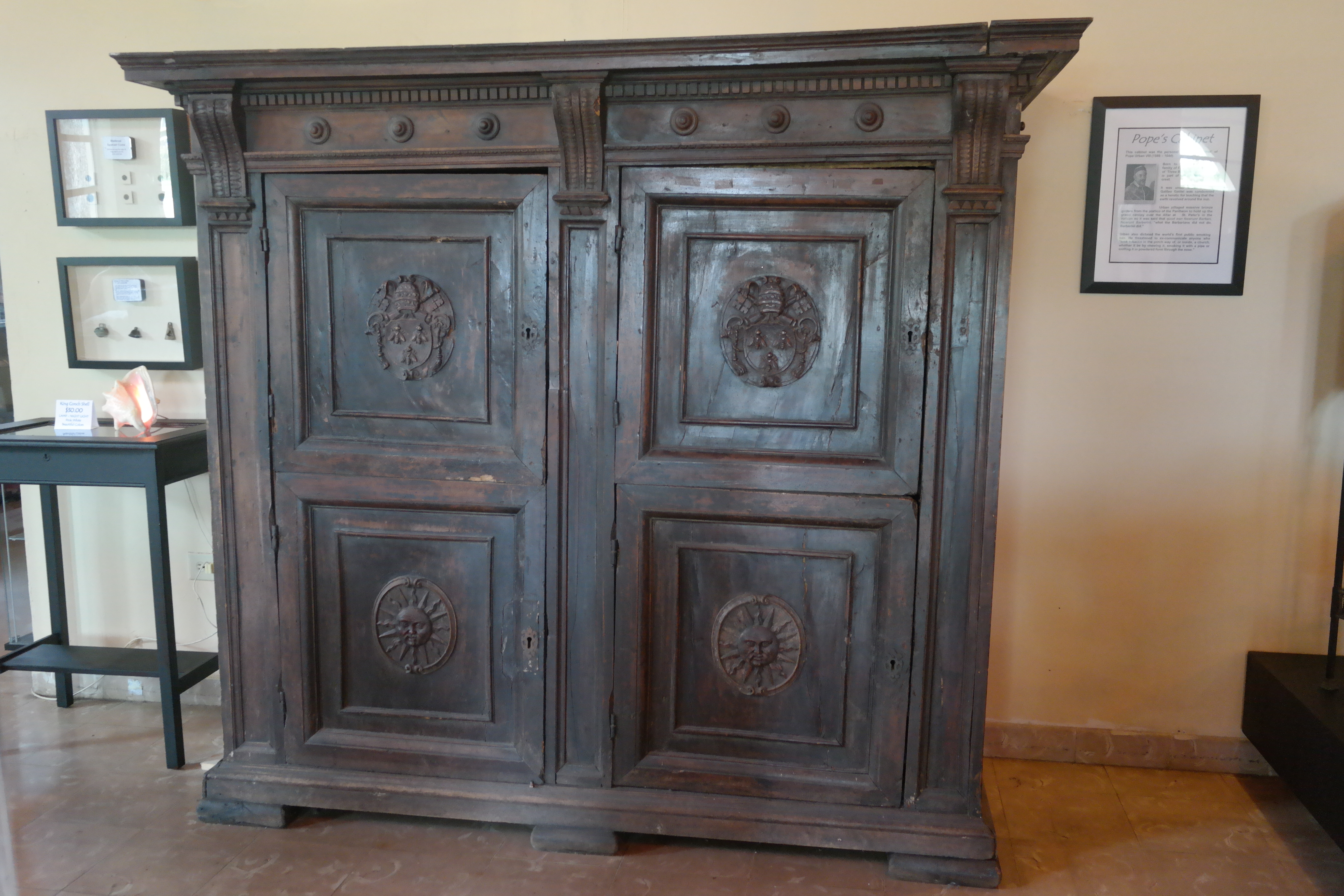 Pope Urban 8th Chest
There is, for example, the 17th century chest/cabinet of Pope Urban 8th, yes, that was the one that condemned Galileo. It is in amazing shape for being so old, and there are others: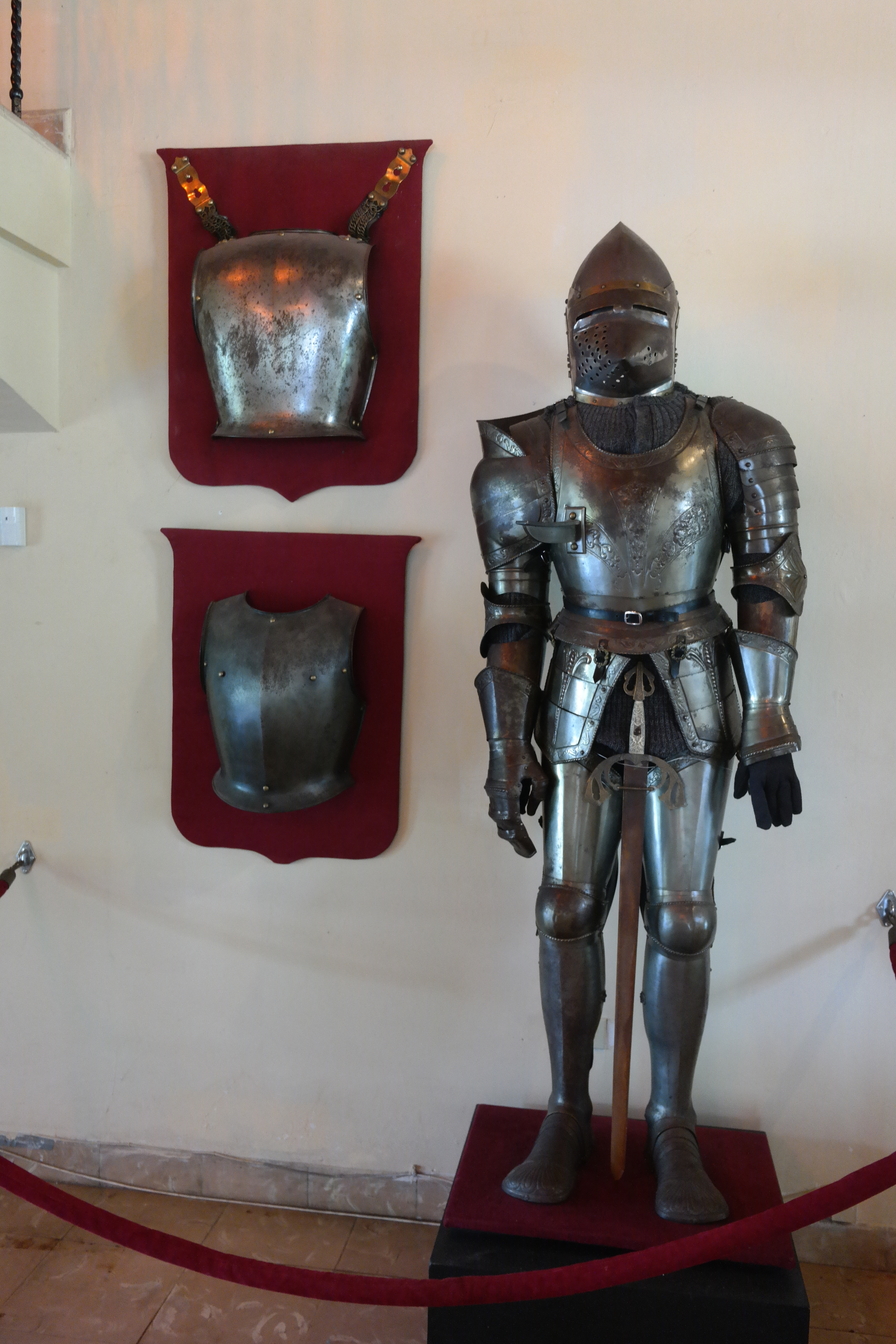 A Knight's Shining Armor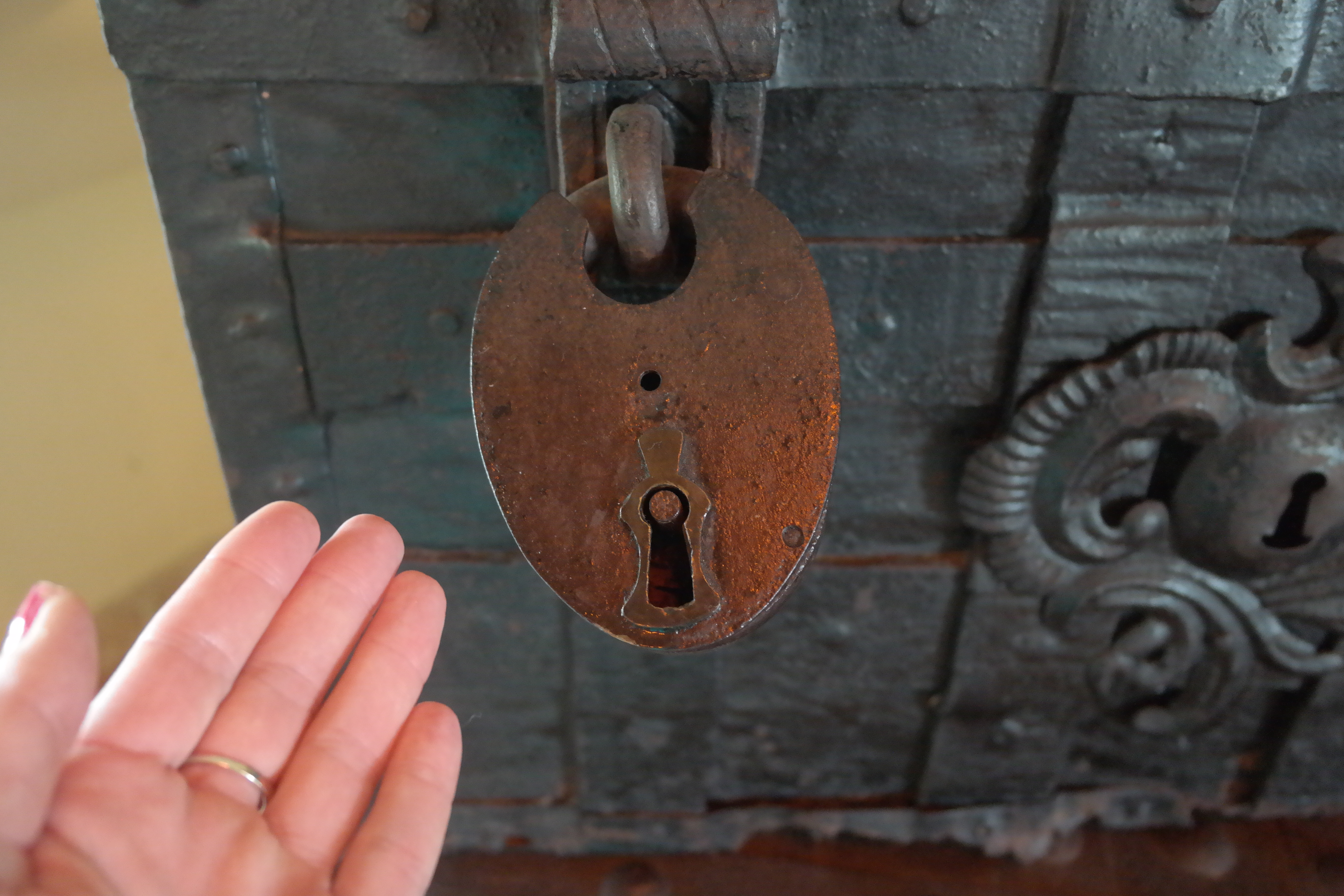 Chests With BIG Locks
You can also look at the lovely established gardens outside and inside of the monastery buildings: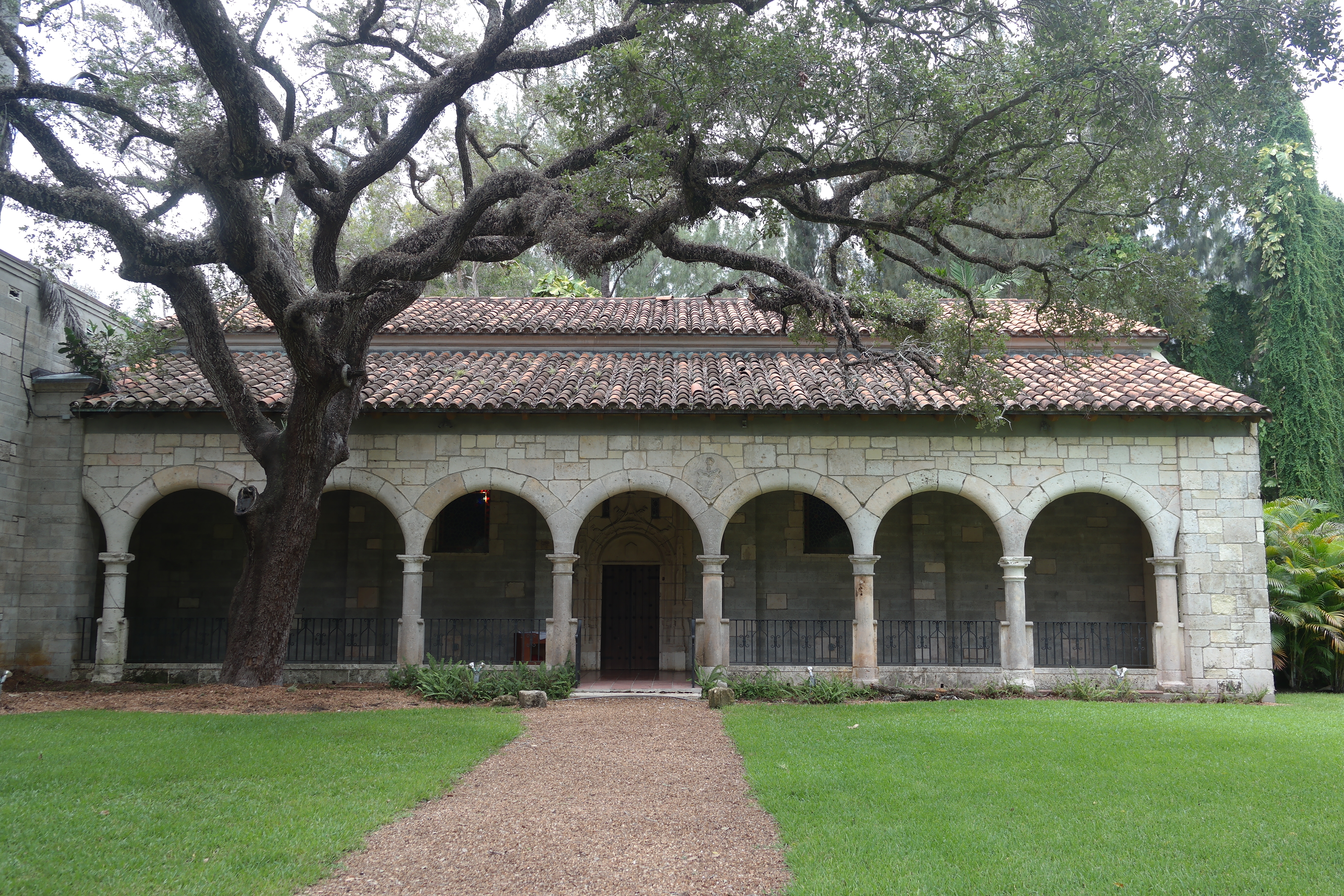 Outside Of The Monastery Buildings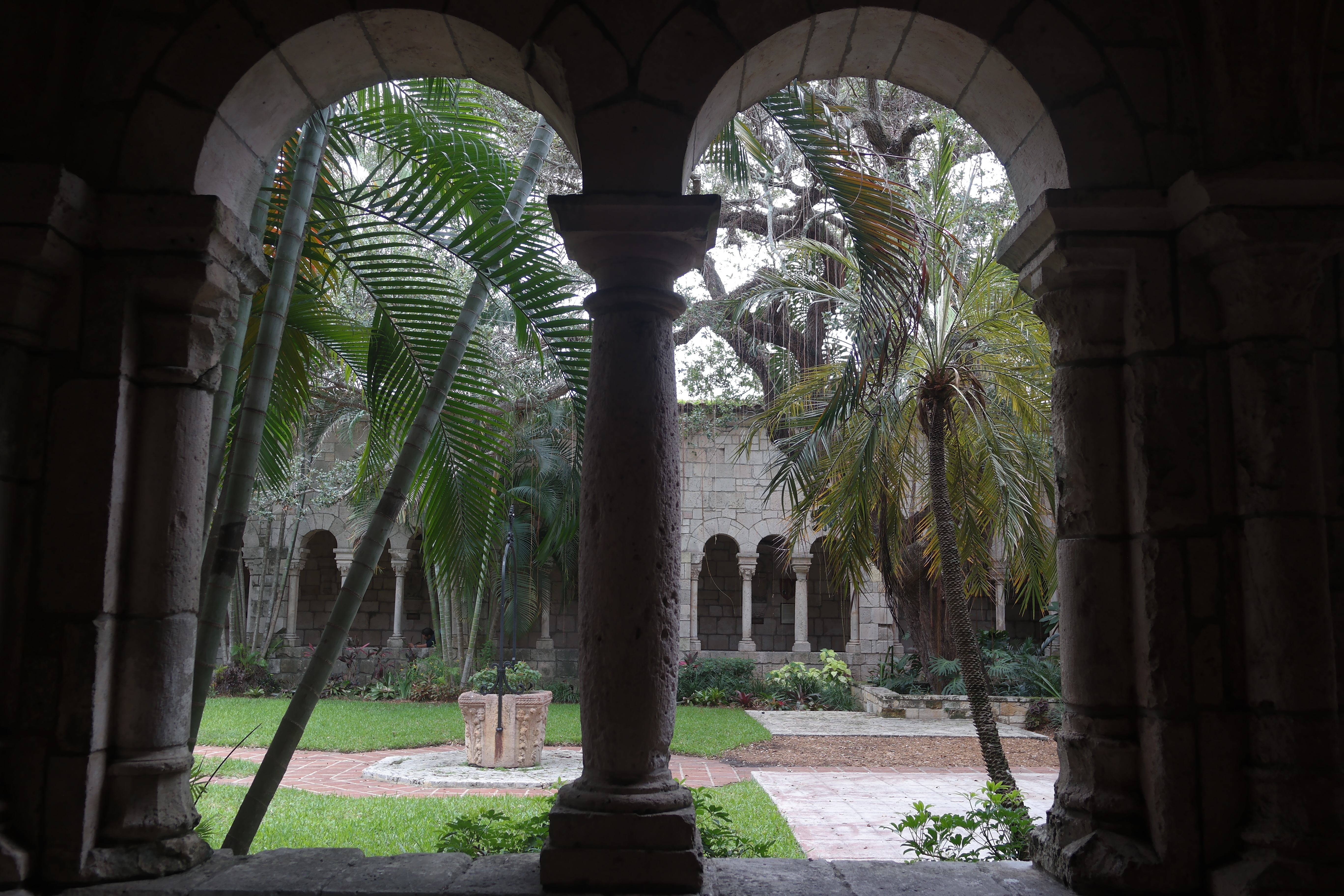 The Gardens Inside Of The Monastery Walls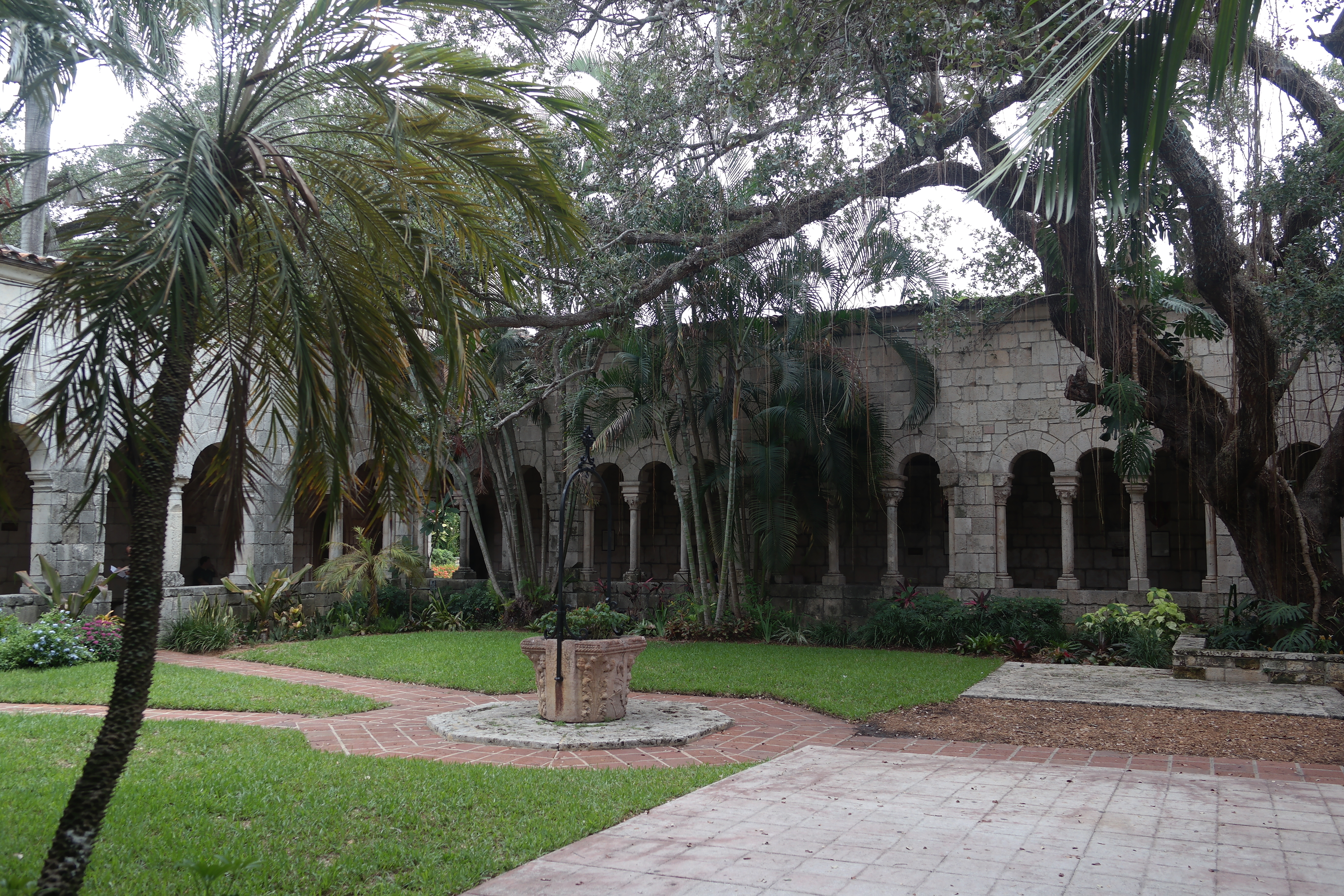 You can also join services on Sundays, if you are so inclined, call the church for information (above number), services are held in English and Spanish. I was lucky enough to peek into the chapel as a service was going on and it was very beautiful and spiritual.
The Verdict
I am hard-pressed to find a better way to spend a gray summer's day in South Florida, it really made for a fun and educational outing, with the opportunity to take some lovely pictures. What do you think? Have you been, or are you planning to go? Let me know how you like it!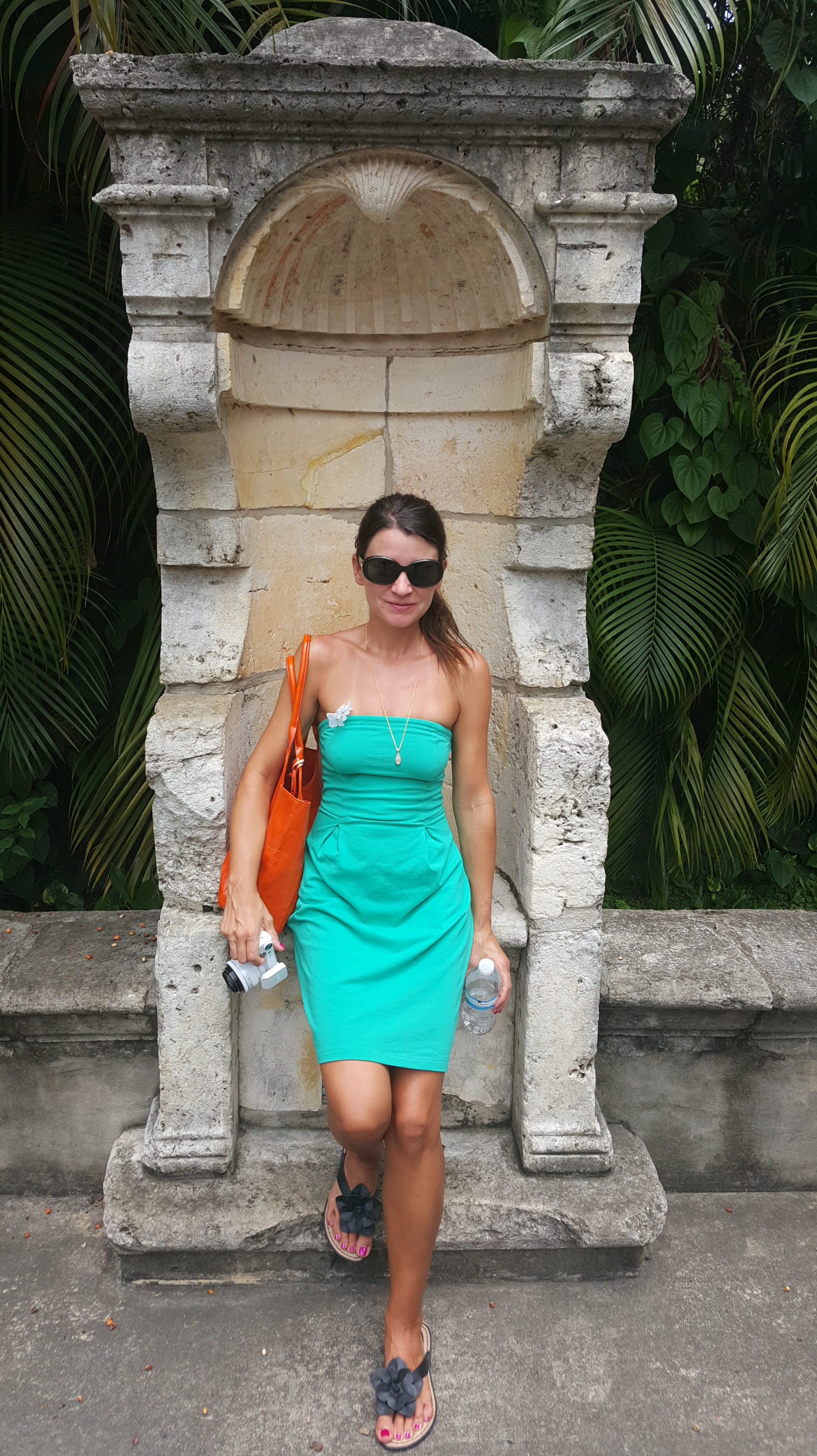 Ah, somewhere to sit down at last!