The Wynwood Art District
Not often do I prefer the concrete jungle to the real jungle, nature and my beloved wildlife, but now and then even I feel compelled to explore a little of the urban landscape. If you haven't been to the area that is now called the Wynwood art district for some time (or ever!), it is definitely worth exploring. Wynwood as a whole (not just known for its art district but also fashion)  is roughly divided by North 20th Street to the south, I-195 to the north, I-95 to the west and the Florida East Coast Railway tracks to the east.
Open your eyes, because you will see art and murals all around you!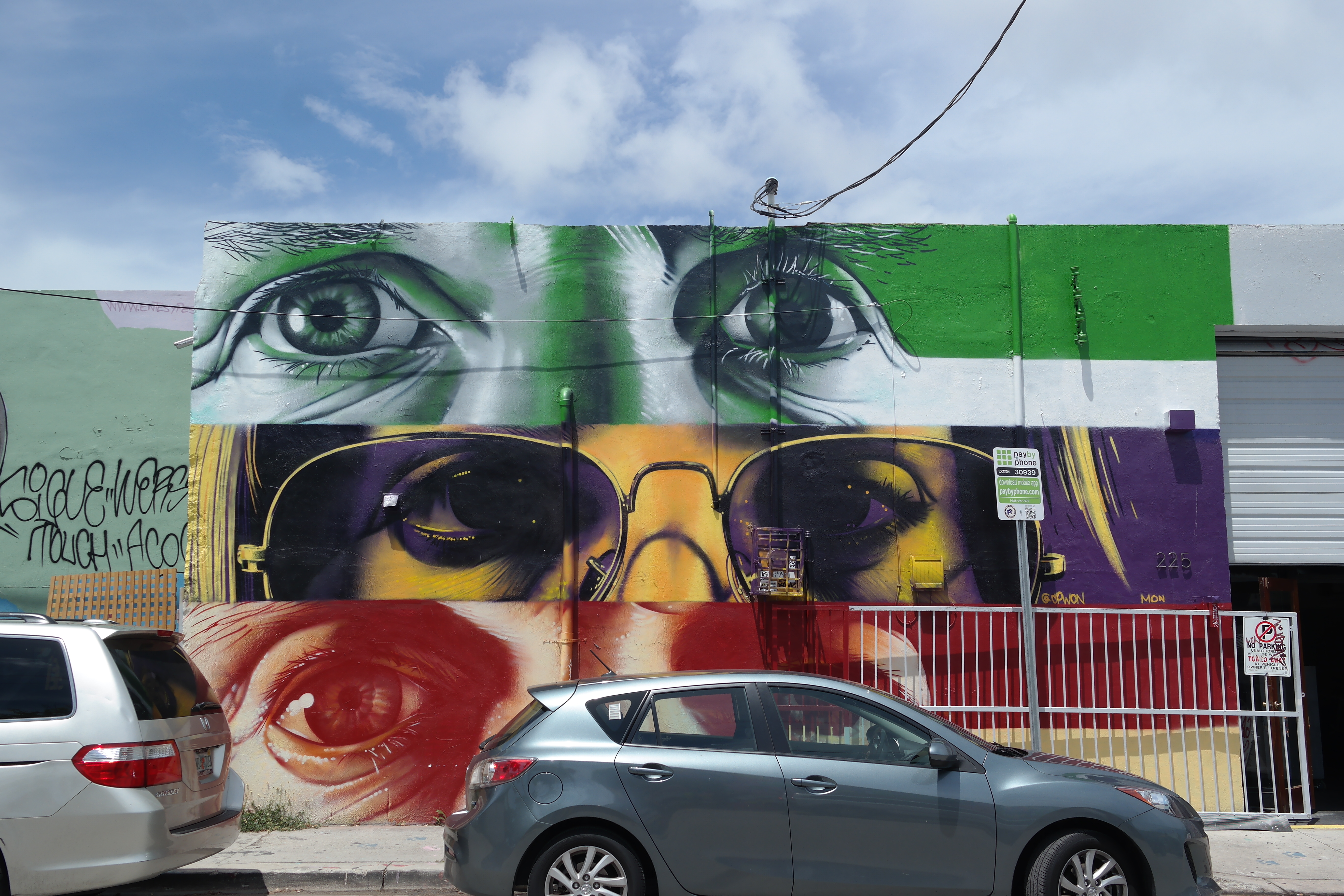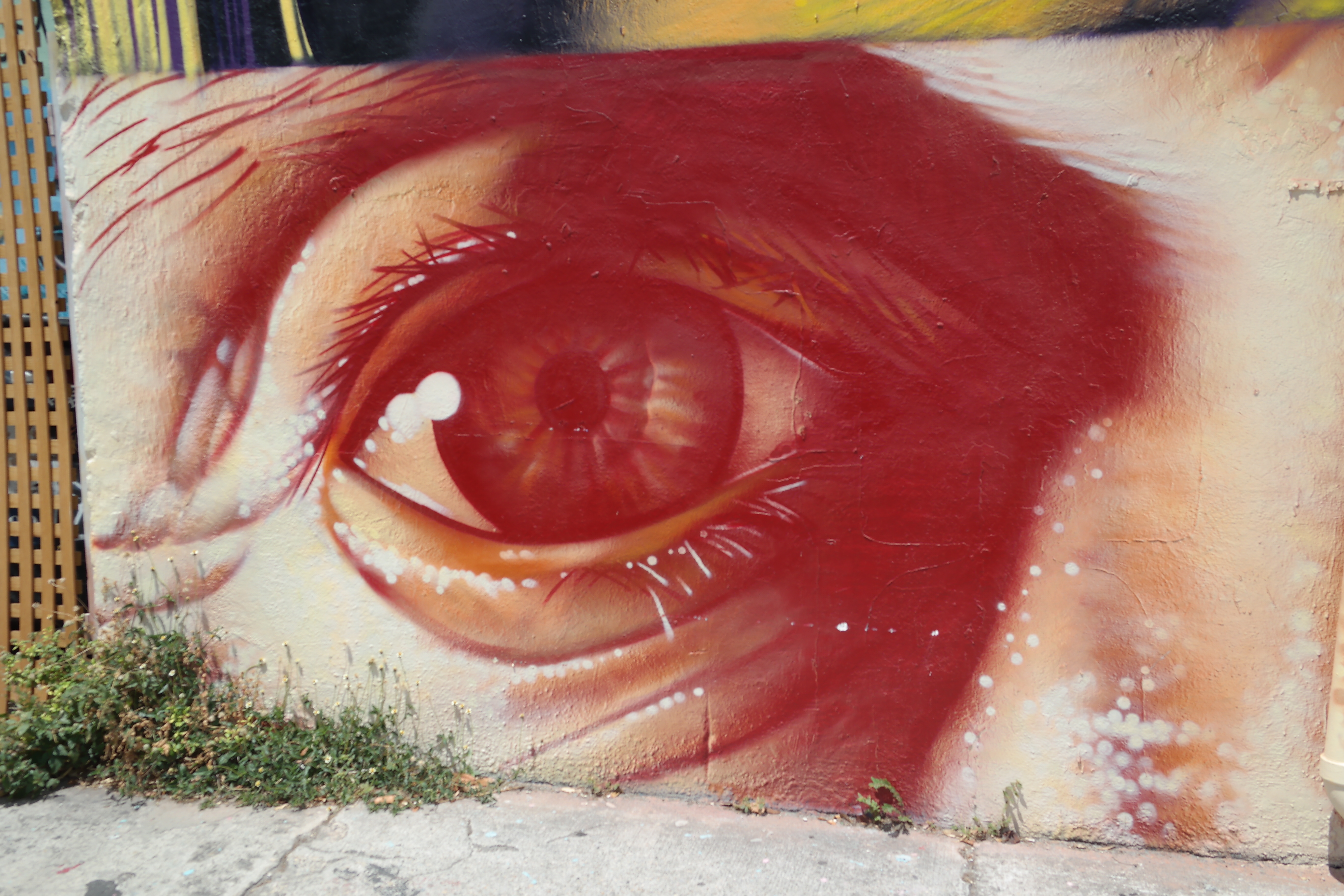 The Eyes Have It!
The Wynwood area has been one of the less salubrious areas for the longest time, having been a Puerto Rican immigrant area from the 1950's onwards, and seen many abandoned buildings and warehouses before the arts and fashion scene moved into the area and started to somewhat gentrify this part of town.
It has been some years since I have been to Wynwood, specifically for one of their artwalks, which still take place every second Saturday of the month. Last time, the parking was still free, I do not remember the restaurants and bars that seem to have sprung up in the meantime, and the area seems to have cleaned up some more since then…
I do remember, however, crowds! So if you do plan to go to one of the artwalks, which I do recommend, as the many galleries with all this amazing art, are a sight to behold, I recommend you go early. They start at 6, and I would recommend to get there even before, to secure some parking in the safer area right around all the galleries – you have been warned. It got very busy years ago, so I can just about imagine how busy the Saturday nights get nowadays…
Then, there is also the little museums area (free!), with open gates, called 'Wynwood Walls', inclusive of a café and a store where one can purchase various art items, reflecting the art you see around you there.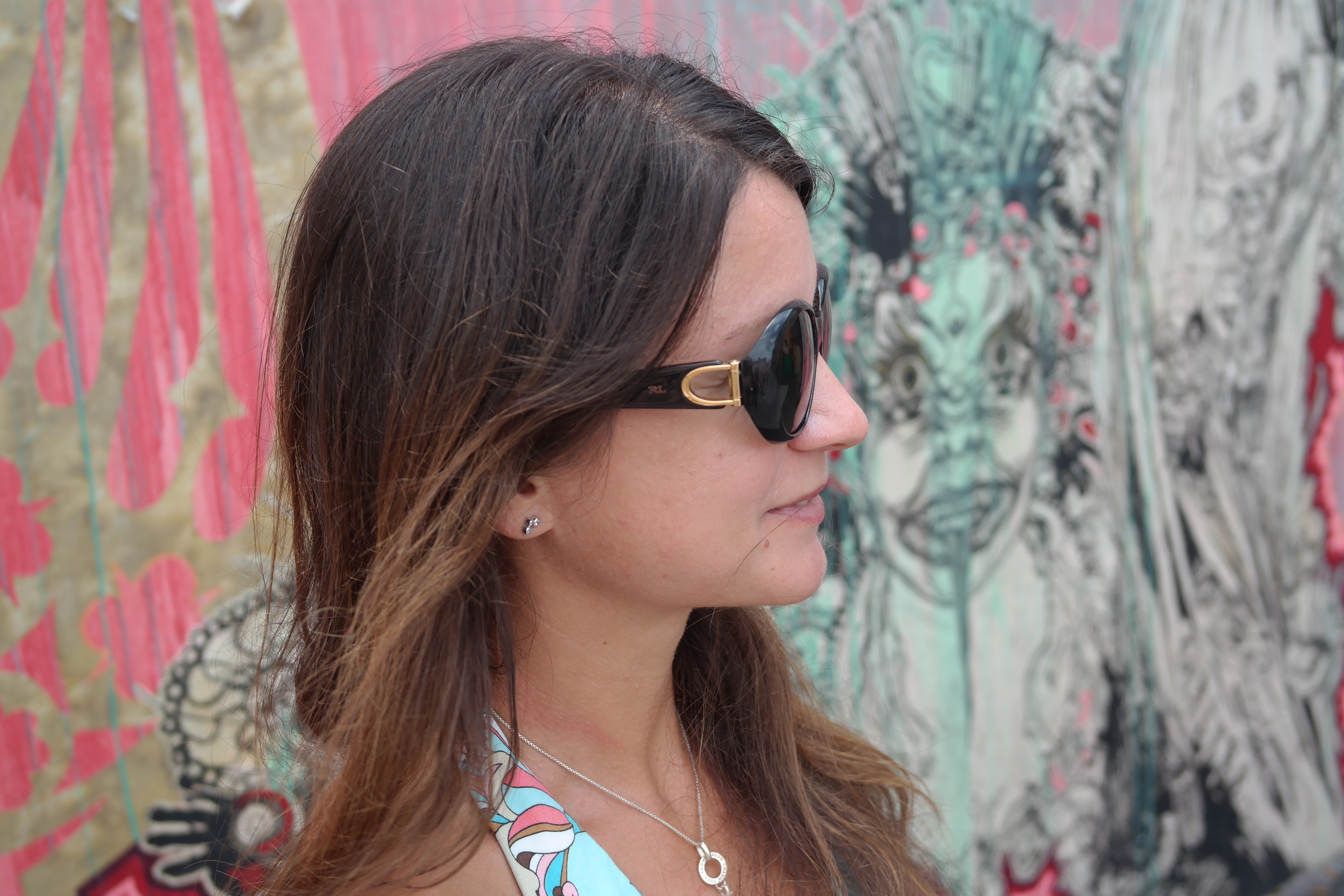 Mesmerized!
There is more info on Wynwood Walls here
Wynwood Walls attracted a fair few visitors on a hot Sunday afternoon. It was definitely worth making a little detour for, especially if you are in Miami already, although I would not venture too far into the 'hood', and away from the main streets. Wynwood is still not the greatest of areas, in my humble opinion. So be warned and most of all: be sensible.