Jupiter is a great little city for a nice day out. There is, for example, the Blowing Rocks Preserve, which I wrote about here. For the best chances to see the rocks blow, go on a windy day at high tide. Also, the lighthouse is always worth a visit. I wrote about our lighthouse visit here. This time we wanted to see some animals and decided to head to the Busch Wildlife Sanctuary. This unique place combines a nature center with an animal hospital and is set in a lovely natural area complete with a little cypress swamp. There are a few trails along habitats with native animals such as eagles, panthers, crocodiles, foxes, snakes and even black bears.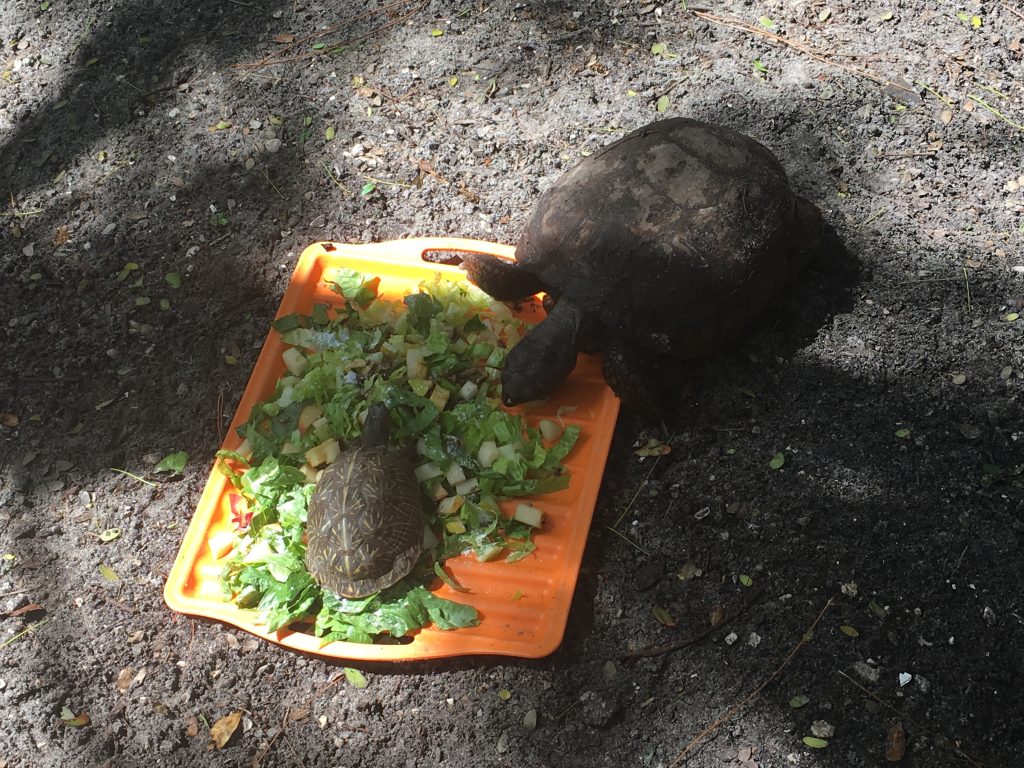 Tortoise Feeding Time
We were lucky enough to be there around feeding time, when we could observe a marked change in the behavior of the animals that had been a little lethargic up until then. Suddenly, they all woke up and got more active, even the tortoises. The panthers, previously lying down, started to pace around and miaow.
Oh, and don't forget to feed the turtles in the swamp, it's pretty funny to see all the little heads pop up expecting to be fed. They know exactly where the vending machine for the food is, and all collect underneath when they see people appearing.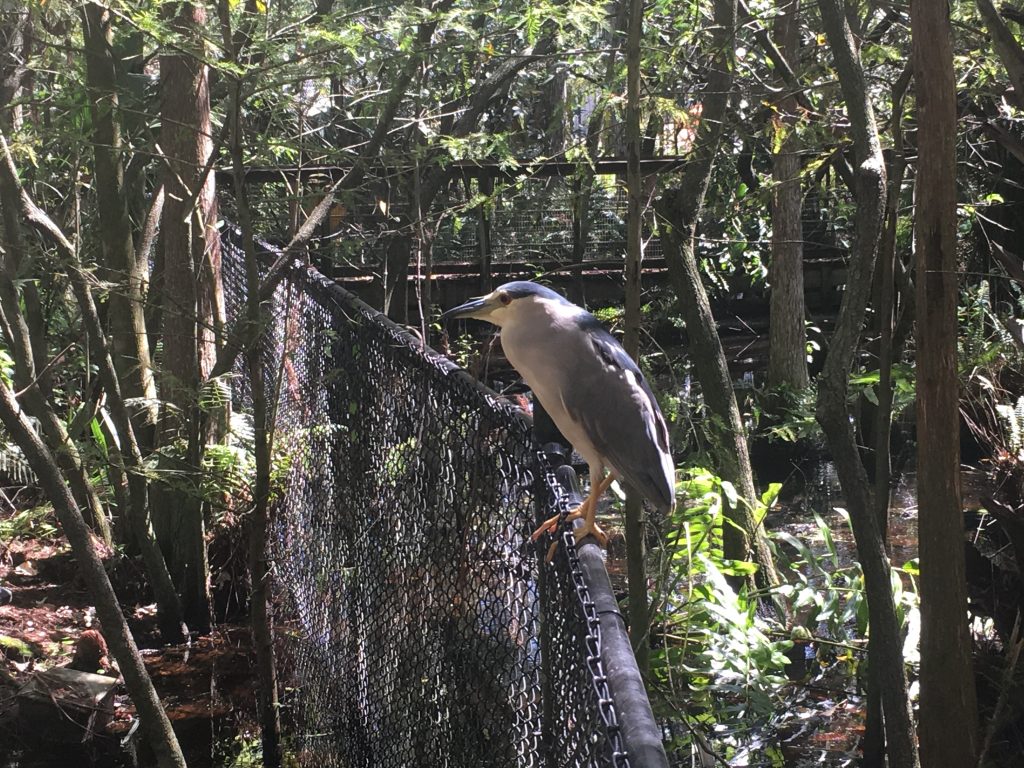 A Visitor
It's a cute little place for adults and children alike, although I was a little sad to see some injured birds in somewhat barren cages, I hope that with our donations they can spruce up their facility a little and provide interesting habitats for all their furry and feathery friends there.
Background of the Busch Wildlife Sanctuary
Originally founded in 1983, the main purpose of the sanctuary was to help and rehabilitate sick, injured and orphaned animals. Later on, in 1994, the sanctuary joined forces with the Peter W. Busch Family Foundation, and started to create a facility to bring wildlife and people together and foster community awareness of the value of Florida's natural resources, while at the same time promoting wildlife and habitat conservation.
Today, the sanctuary still has the extremely important role to provide free medical and rehabilitative care to over 5,000 wild animal patients each year with the focus on rehabilitating the animals back into the wild.
Details
Busch Wildlife Sanctuary is open Monday through to Saturday 10am-4:30pm. Entrance is free but please donate, there are boxes all around the property and also in the gift shop. The sanctuary is located at Loxahatchee River District , 2500 Jupiter Park Drive, Jupiter, FL 33458