No Boat – No Problem
Newsflash: I still don't have a boat. Hence I am swiftly becoming a kayak expert all over South-Florida and The Florida Keys. I absolutely refuse to let the 'no boat' situation get in the way of having fun out on the water just like 'them', and neither should you! You can find ways to explore the same beautiful areas the motor boats get to, especially South Florida's sandbars which mostly happen to be easily accessible – even for kayaks on a calm day! You can also do a spot of kayak fishing if you are that way inclined. There are some great places, 'secret' sandbars and spots for kayak fishing in the Florida Keys! This time we are heading to Marathon.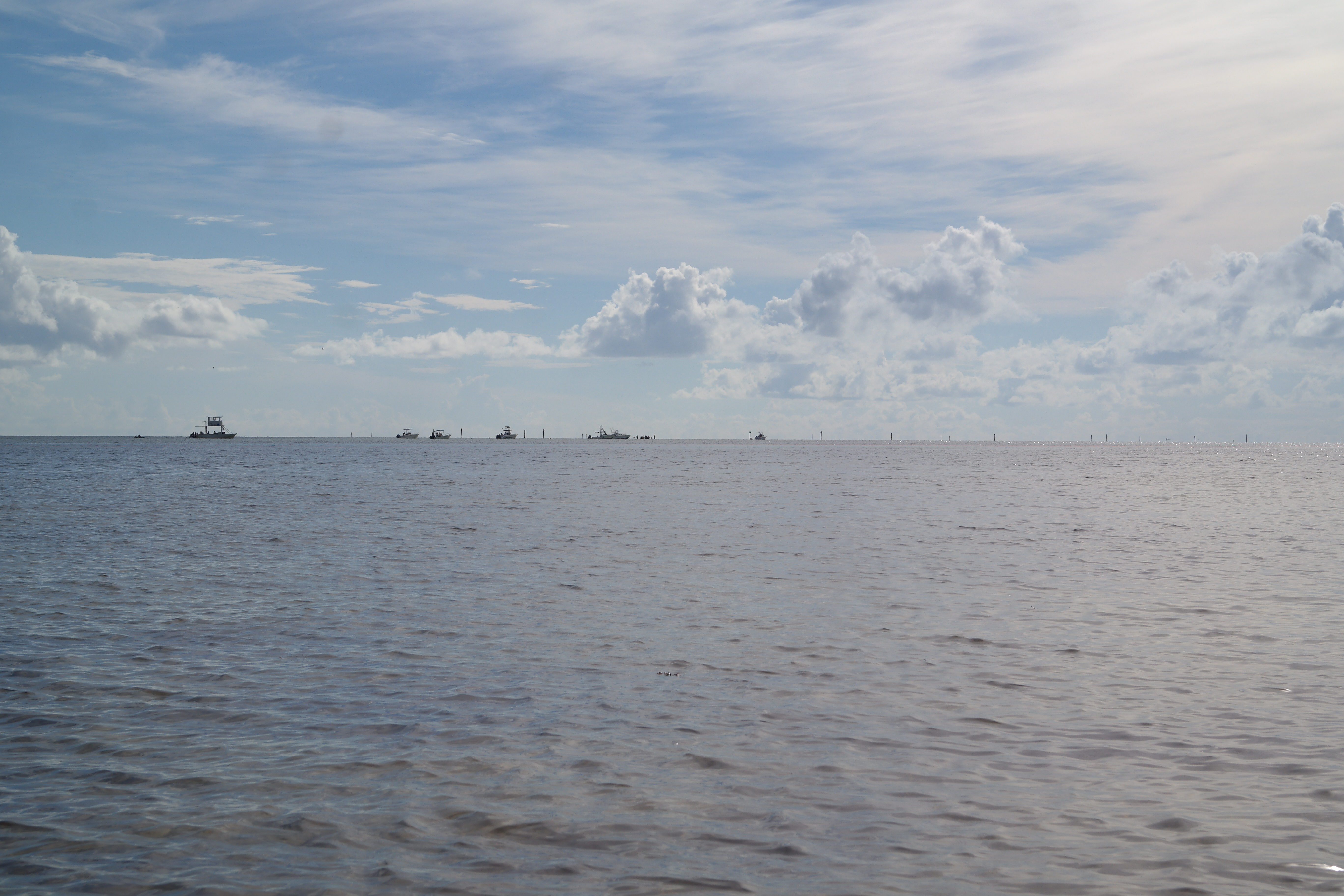 Marathon Sandbar With Boats In The Distance

Have you ever been to Marathon in the Florida Keys? We have all been to Key West, Islamorada and Key Largo, but few of us would pick out Marathon as a vacation spot. As it happens, I have been in the Keys many times, I have even walked the length of them! Yet I never really stopped for any amount of time in Marathon. When I finally did, I was very pleasantly surprised indeed.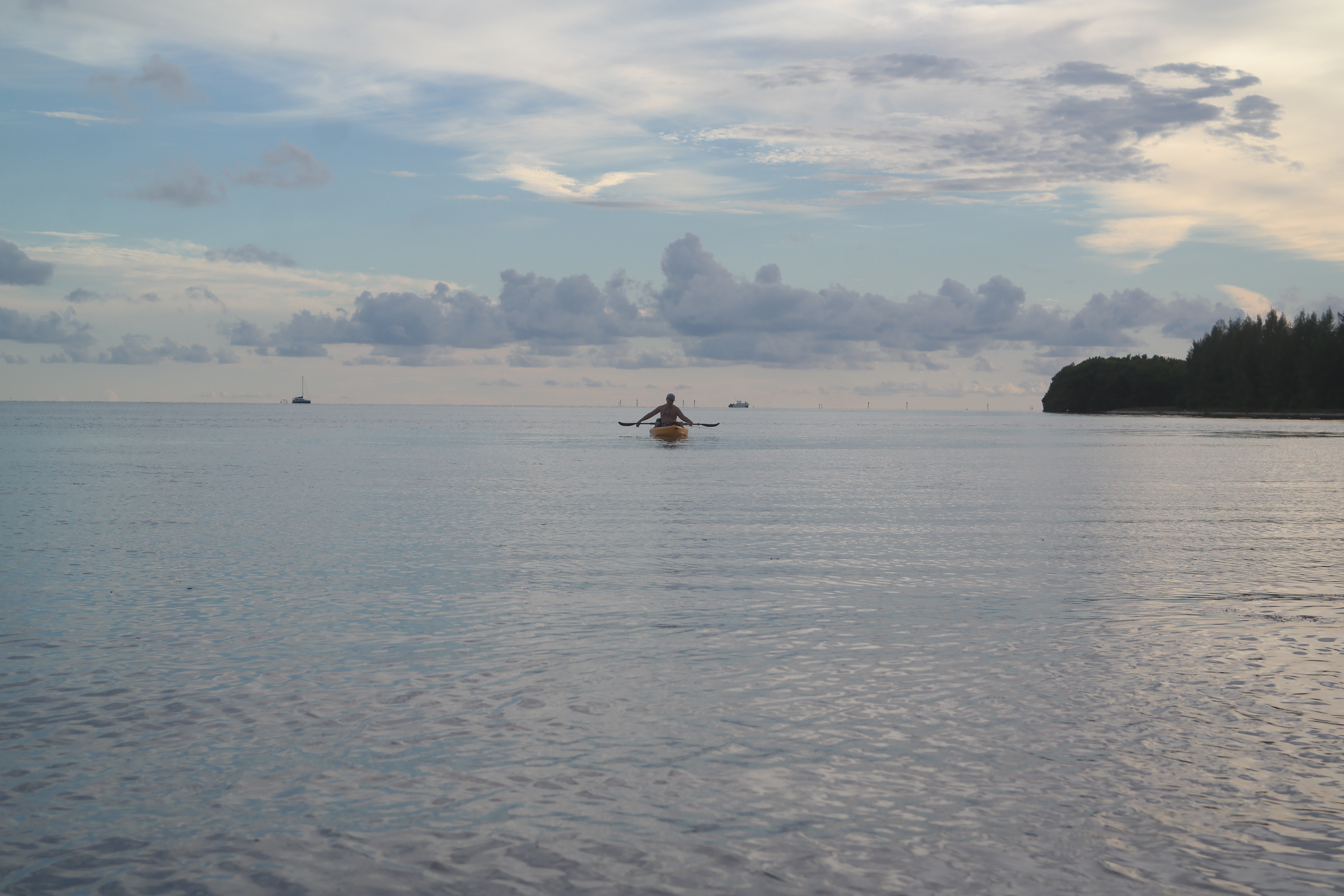 Marathon Coastline Ocean-Side 
A Little About Marathon
Marathon is in fact a fairly recently designated 'city' (since 1999) and comprises:  Knight's Key, Boot Key, Key Vaca, Fat Deer Key, Long Point Key, Crawl Key and Grassy Key in the middle Keys. As of the census in the year 2000, Marathon has just over ten thousand inhabitants (from: www.wikipedia.com).
An interesting story circulates about how Marathon got its fairly recent name. Before the extension of the East Coast Railway route to Key West, the area went by various names, for example Key Vaca, Port Monroe and Conch Town.
With the arrival of the railroad, many places in The Keys were renamed and identified with new railroad station names. Marathon was one of those  places which would henceforth be known by its railroad station name. How did they come up with the name 'Marathon'?  The story goes that when workers on Henry Flagler's East Coast Railway extension made it to the middle Keys, they realized just how much of a slog building this railroad was.  It began to dawn on them just how much more needed to be achieved before Key West was  reached.
The popular opinion is that the name of Marathon refers to exclamations such as 'what is this, a marathon?' and 'this is getting to be a real marathon' . The railroad station was named Marathon, and as with other communities in The Keys, the name soon became synonymous with the area and was adopted (information from www.keyshistory.org, Jerry Wilkinson).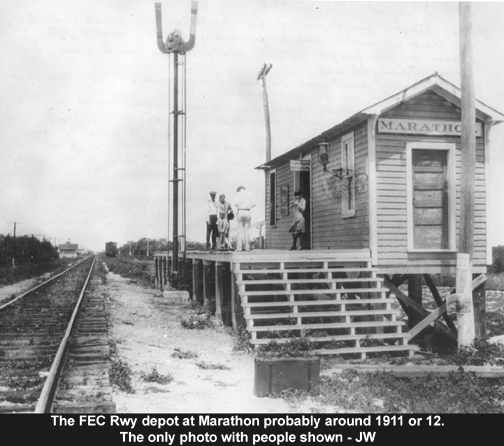 Marathon Depot circa 1912
(image credit www.keyshistory.org)
Now, Marathon is one of the larger communities in The Keys and famous for fishing (deep-sea, reef and flats), all kinds of watersports as well as the Dolphin Research Center, the Turtle Hospital and a couple of State Parks: Crane Point Hammock and Curry Hammock State Park. There is also historic Pigeon Key, accessible on foot via the Old 7 Mile Bridge, which is definitely worth a visit.
Launching Kayaks In Marathon – Oceanside
It is possible to launch a kayak in various places in Marathon, for example at Oceanfront Park between  98th and 99th Streets on the ocean side behind City Hall.  There is also a good launch at Sombrero Beach  (turn South on Sombrero Beach Road and drive to the end of the road). There are other possible kayak launches all over Marathon and simply driving around will reveal roadside launches and marinas with private boat-ramps where it is possible to launch for a fee.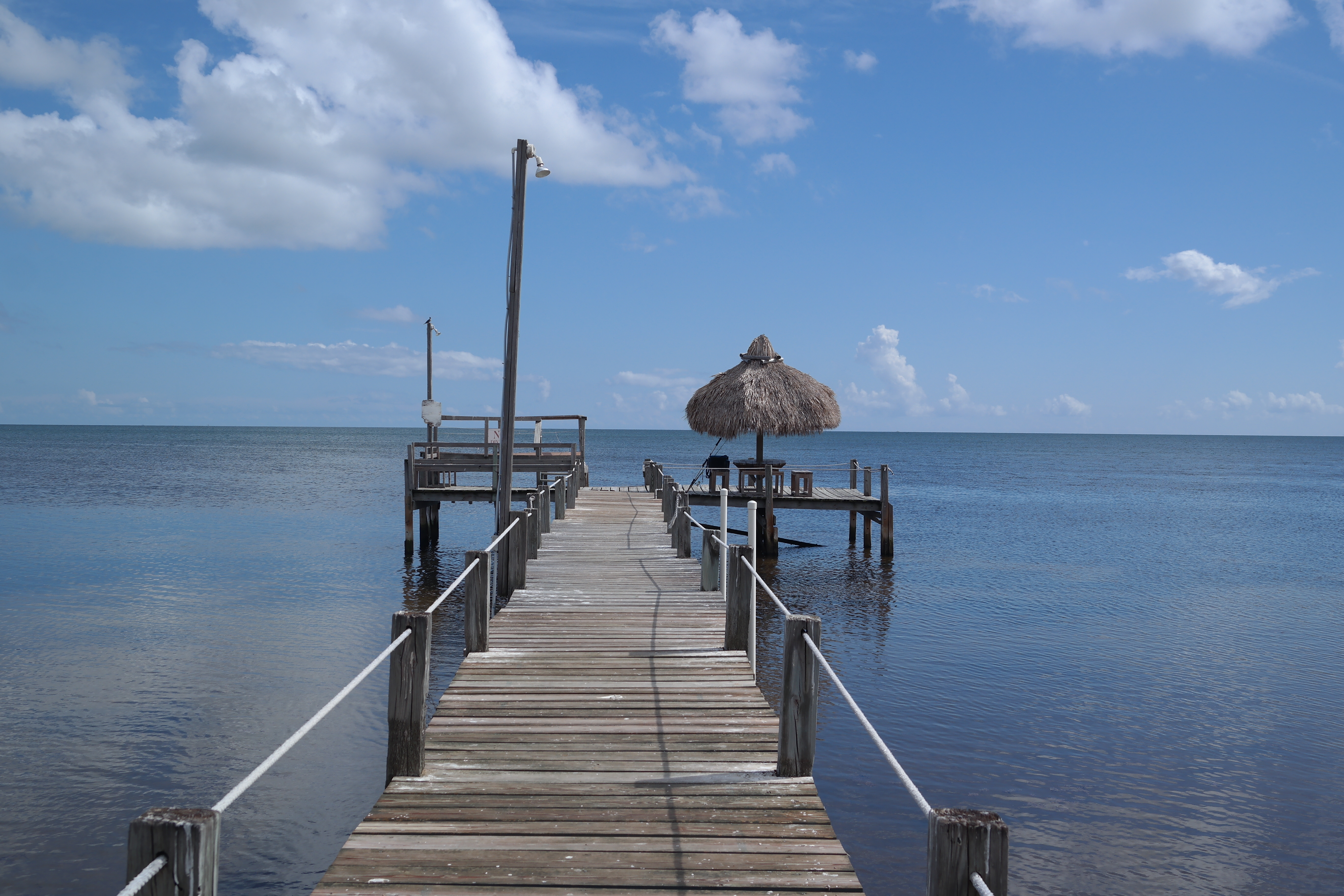 The Dock At The Seashell Motel
We decided to launch from our lodgings at the Seashell Resort one day, and from Curry Hammock State Park the next. They are practically a stone's throw away from each other, and close to Marathon's little secret sandbar, which is why we decided to launch there.
Where To Paddle
The coastline all around Marathon is your oyster!
If, like me, you  are a wimp and love to stay close to the shore in the shallows you will love it here! You can kayak either north or south of the Curry Hammock State Park launch, as far as your heart desires, and there is a lot to discover. Heading north, you will come across little resorts, trailer parks  and residences.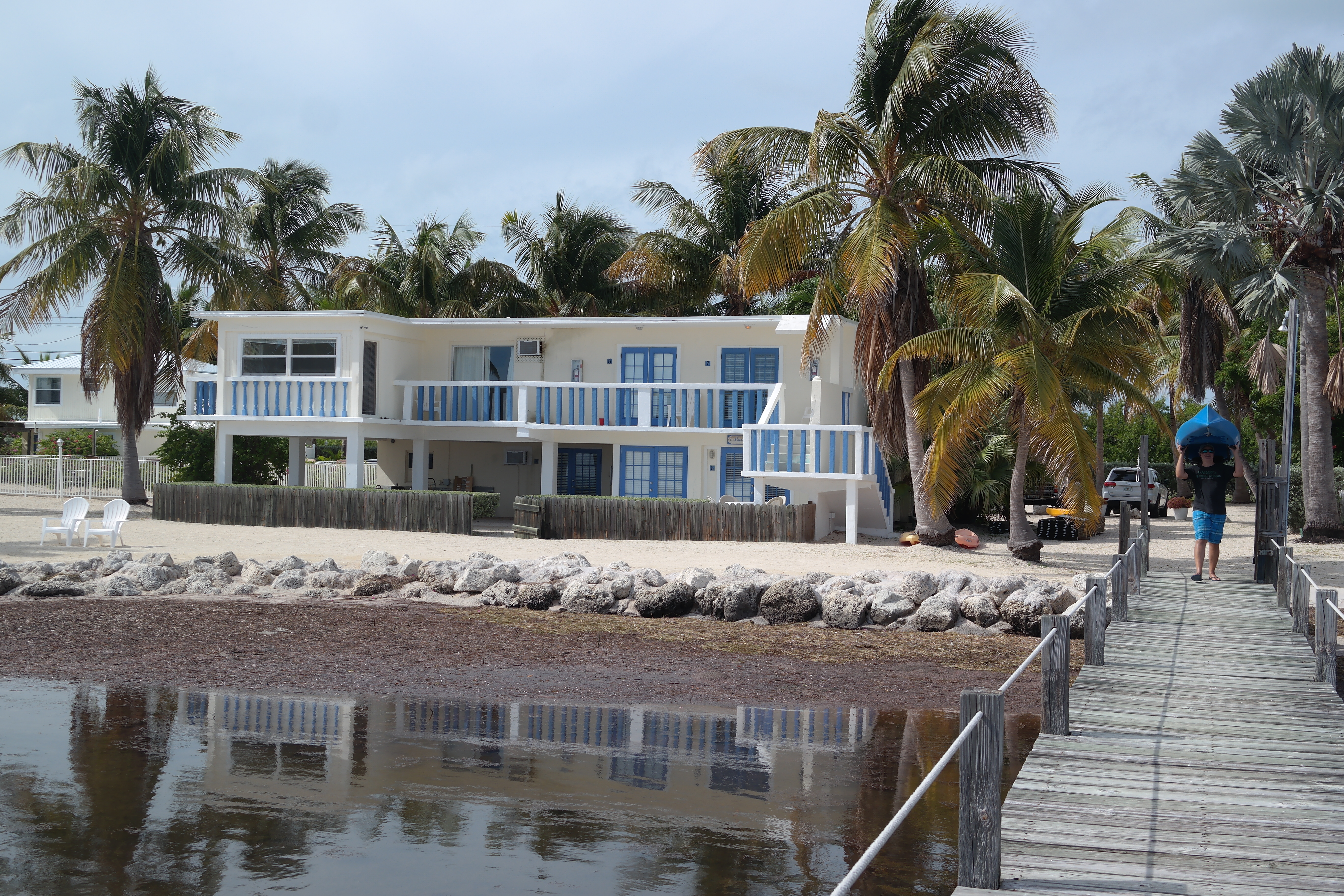 Seashell Motel With Dock
There are also some nice secluded mangrove areas just north of Curry Hammock State Park, with a lot of wildlife, in particular ocean-life! We saw Horseshoe-Crabs and all kinds of fish. Cast out here and you'll catch something. We caught (and released) baby Barracudas, Snappers and a little Bonnet-Head shark! Fish are were jumping all over the place while we stopped and fished there.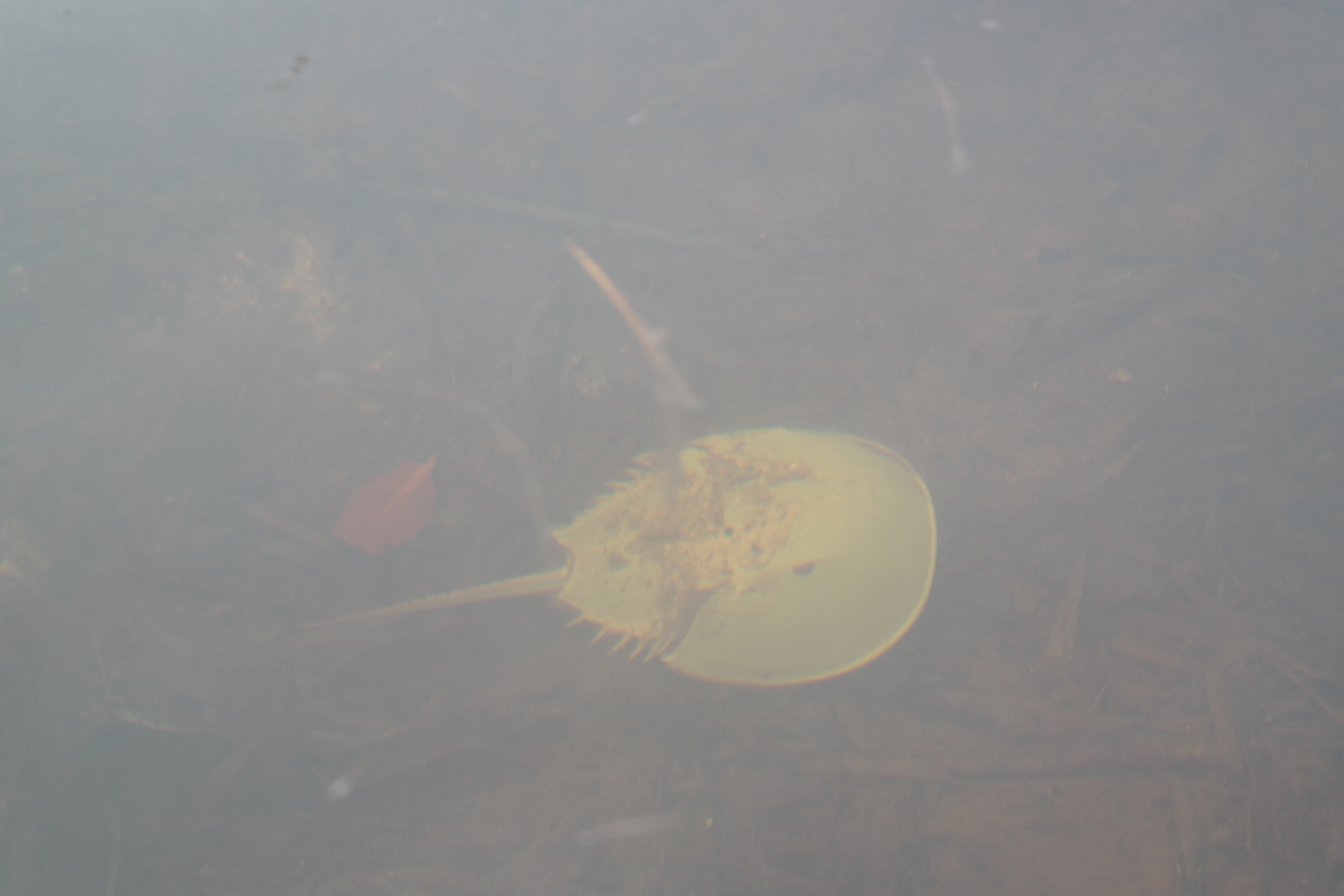 Horseshoe Crab Making His Way Through Seagrass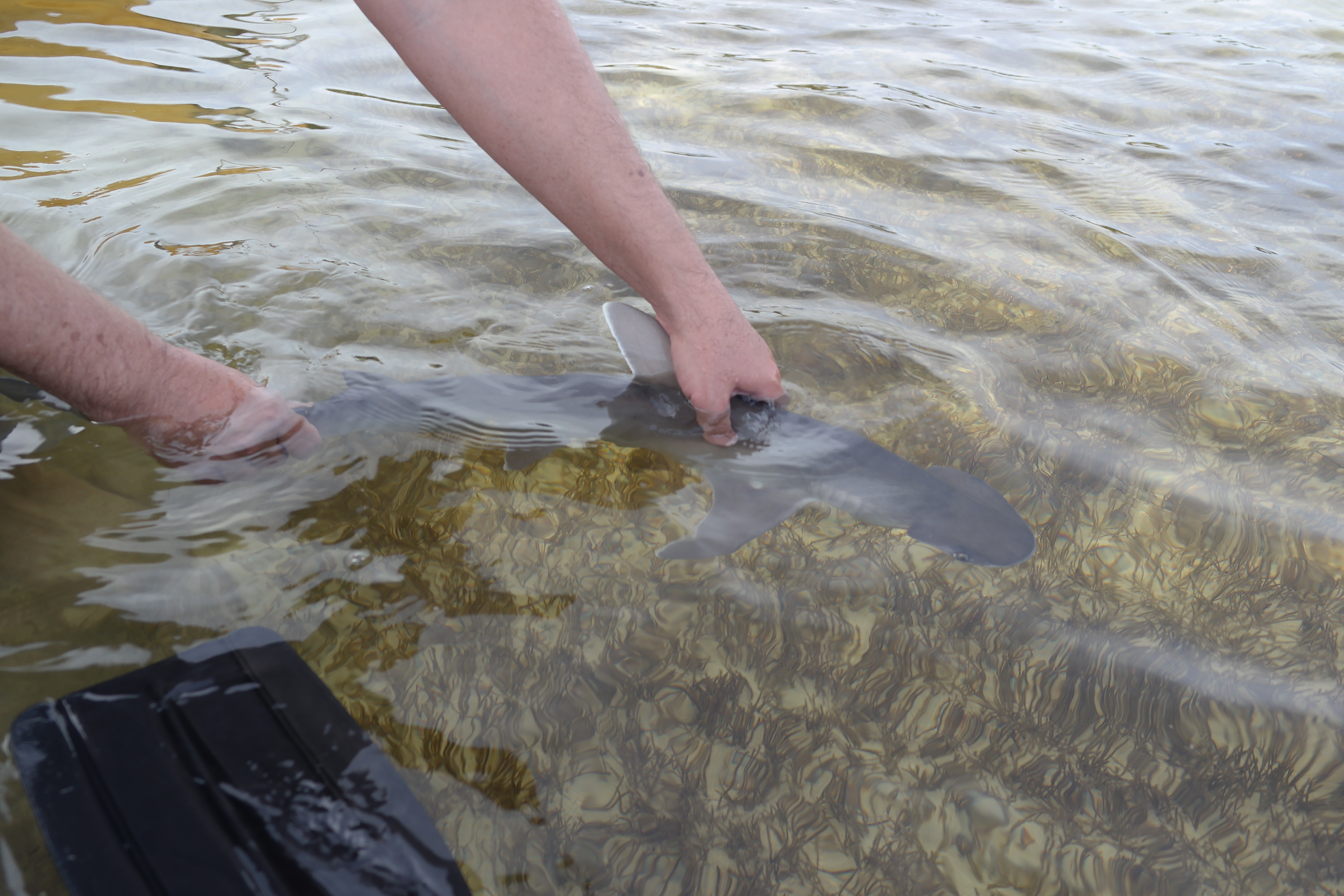 Releasing The Bonnet-Head Shark
We spent hours just north of Curry Hammock State Park along the coastline watching the wildlife, fishing and enjoying the peaceful surroundings. The best part of this area is that there is minimal boating traffic, even on a busy holiday weekend! I am unsure as to why, but this may just not be a very popular boating area. Perhaps it is a little tricky due to the large areas of very shallow sea grass flats extending way out into the ocean. However, this is typical Keys topography, found pretty much everywhere down here. Whatever the reason, it was wonderful not to have the sound of motorboats and jet-skis ruining the tranquility!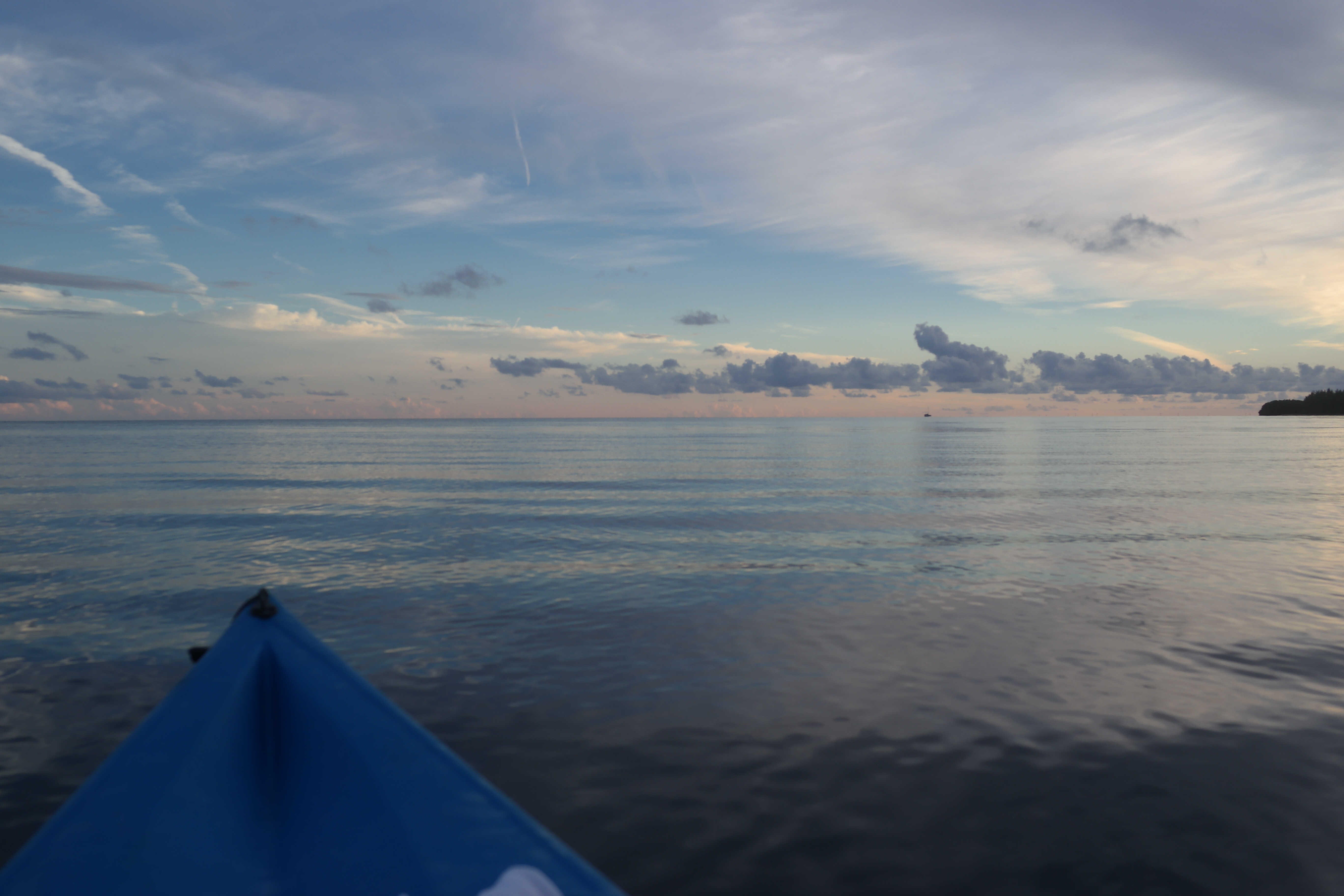 Peaceful Evening Kayaking – Practically No Boats!
The 'Secret' Sandbar Off Curry Hammock State Park 
I'll say it again just in case you hadn't noticed this in any of my previous posts: I am a lover of sandbars! I'll use any possible way to get out there. Having a boat or friend with a boat is ideal, but if that's not to hand, then a kayak or a canoe will certainly do!
Usually, when kayaking out into the ocean, I will throw a little predictable temper tantrum with myself if any of these – mostly imagined –  'calamities' occur:
winds stronger than 3 mph (I might tip)
waves higher than an inch (I might tip again)
a little innocent cloud in the sky ( it might develop into a storm and I'll get hit by lightening)
currents that push me into the opposite direction of the one I am heading into (paddling becomes hard work)
boat traffic with roaring motors and wakes larger than said 1 inch
(I might get killed by a propeller, I might drown in a wake etc.)
I basically use the first half hour post-launch to convince myself that it is way too dangerous to go more than 10 feet offshore with my little cheap tippy kayak. Then, I see how lovely it looks out there, grumble, put on my life jacket, throw all caution to the wind and get out there anyway! I have not regretted it yet, nor have we  been surprised by a storm or drowned in any wakes or waves. Yes, you do have to be sensible and take into account the weather and boat traffic but believe me, if a wimp like me can kayak out into the open ocean, you can do it too!

Curry Hammock State Park As Seen From The Water
The easiest way to get out to the Marathon Sandbar is to launch from Curry Hammock State Park. Incidentally this happens to be a very nicely maintained little park! On a weekend you will probably be able to see a few boats already moored up on the sandbar just off the shore and past the channel markers to the north of Curry Hammock launch. You can kayak past Valhalla Island on your left and then straight out to the sandbar. The whole paddle from Curry Hammock State Park should take no more than half an hour in calm conditions.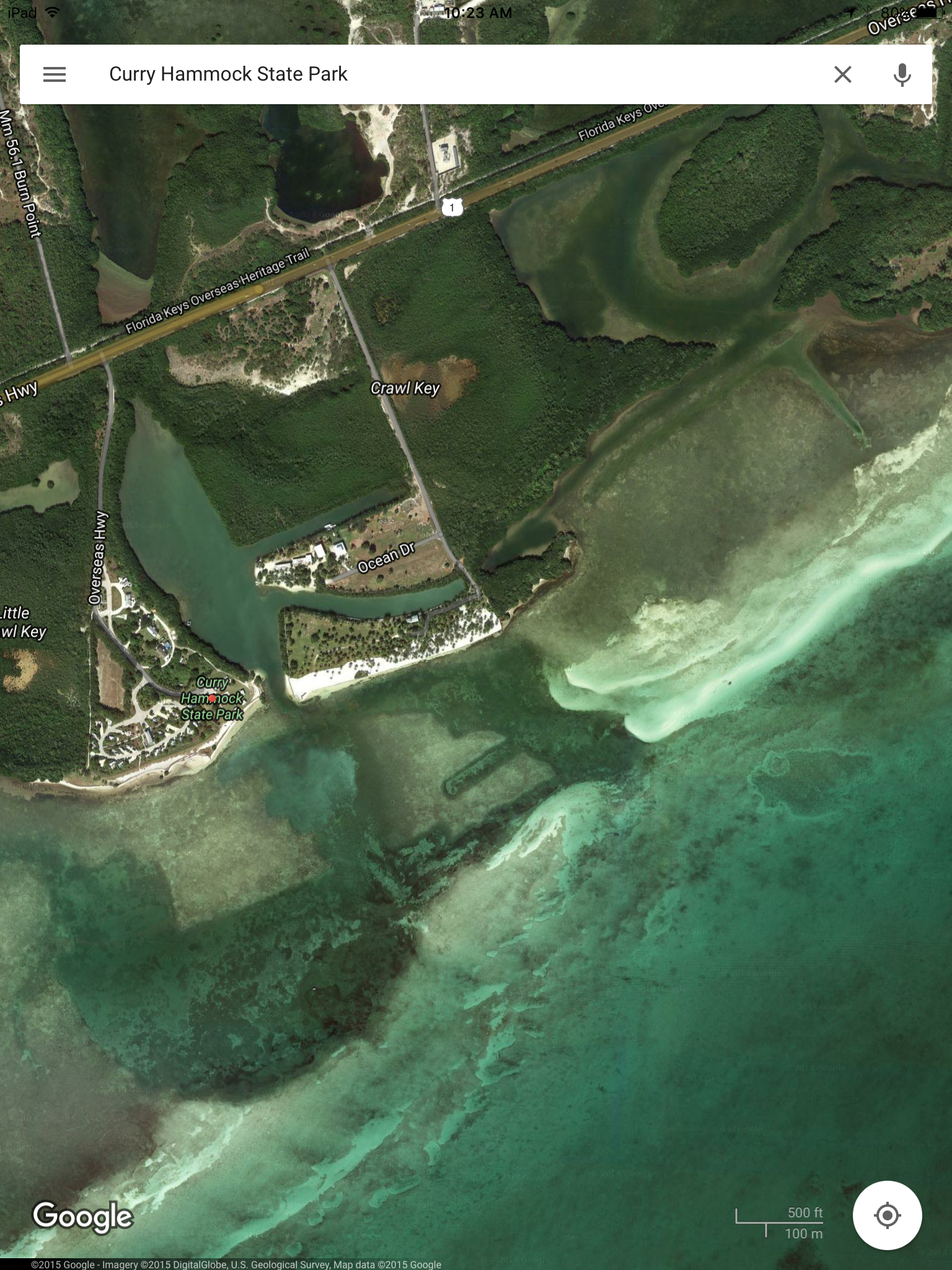 The Sandbar And Curry Hammock State Park From The Air
(image credit; Google)
If you do not see any boats moored up, you should be able to see the sandy bottom pretty soon after heading into the ocean, we could see it from the launch already. I recommend getting out there at low tide, when it is exposed in parts, and very shallow (knee deep) in others. l'd imagine getting there at high tide would make getting in and out of kayaks quite cumbersome. I always test the depth with my paddle before jumping out as sometimes the water is so clear it can be pretty deceiving!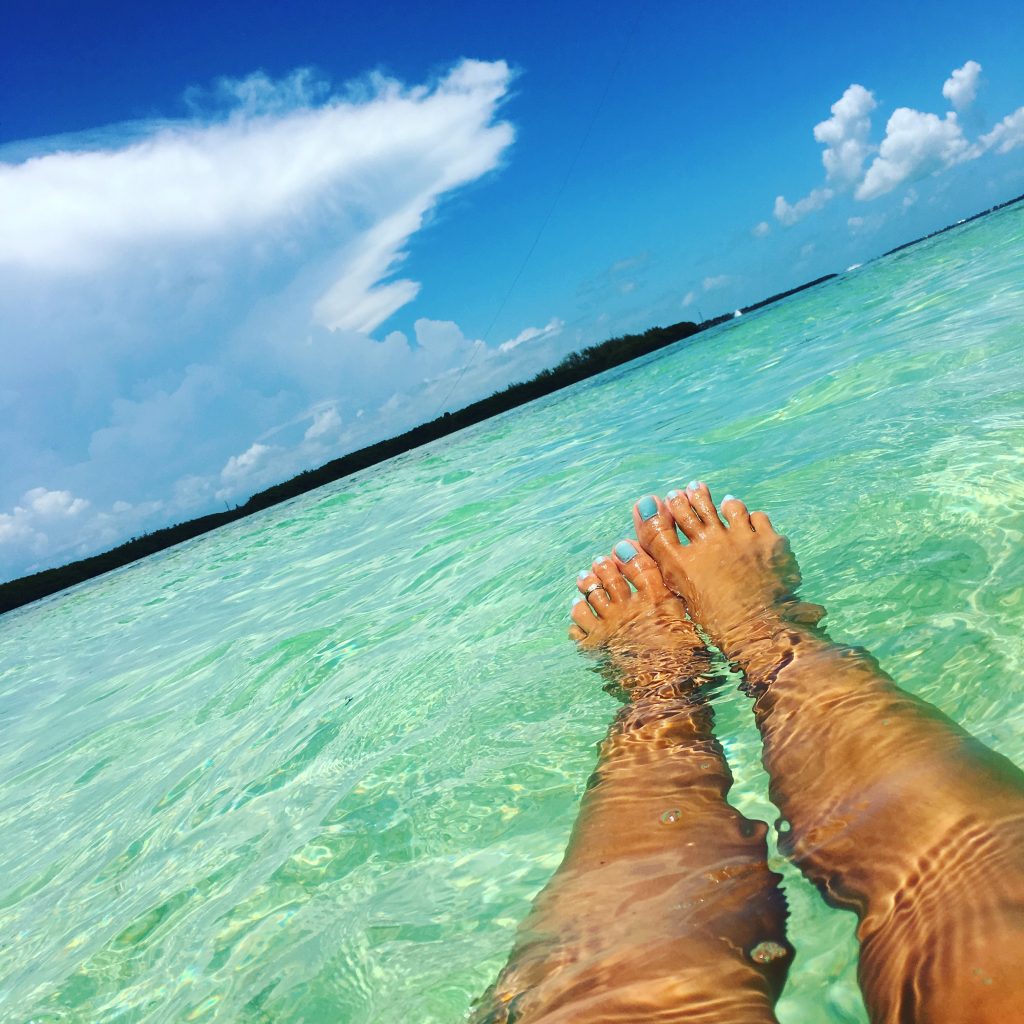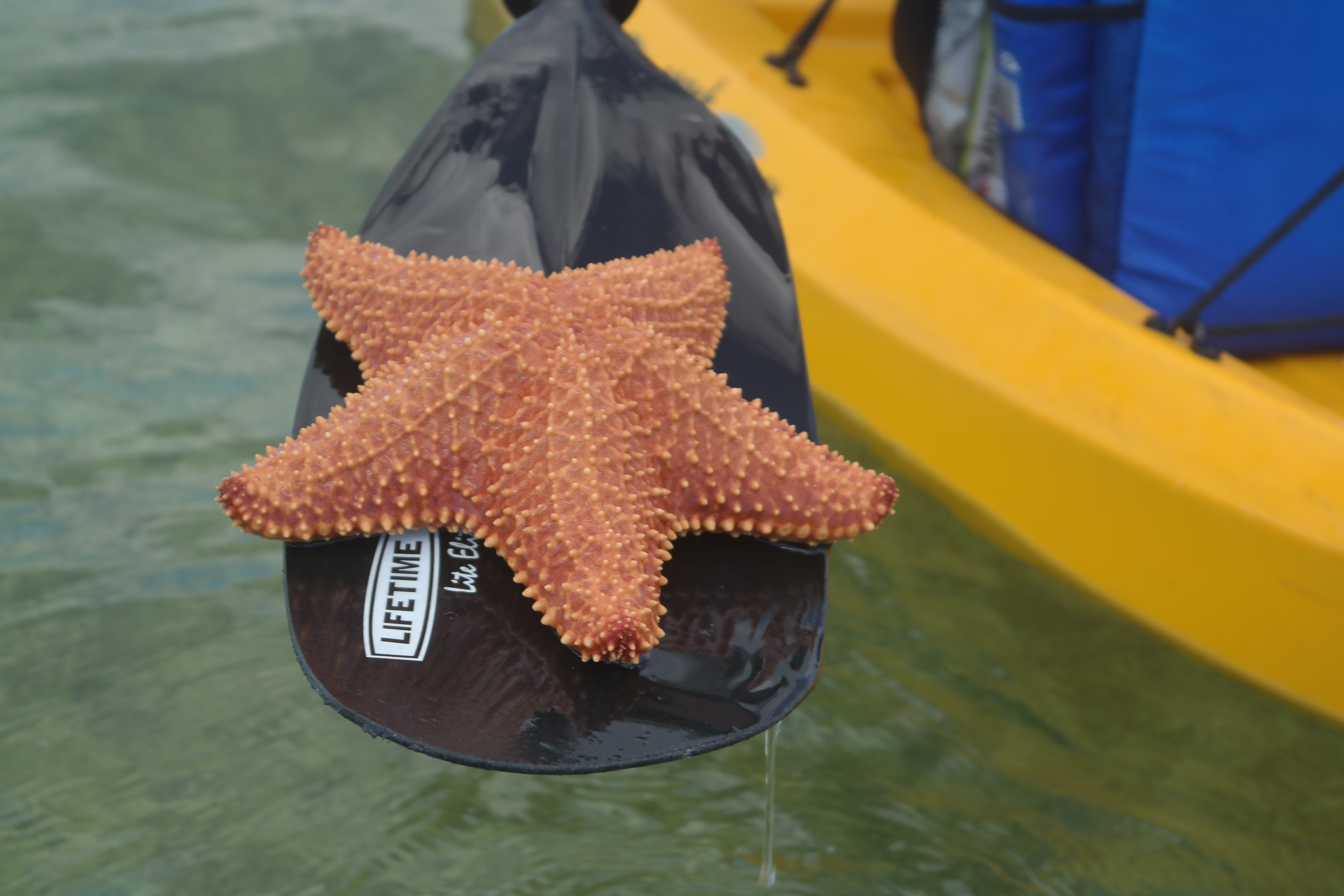 Beautiful Cushion Seastar
Arriving at the southern spur just off the main sandbar, we were totally amazed by what we saw. Bright red big starfish practically littered the floor. There were also plenty of large Stingrays that seemed very curious, which might have had to do with us having bait on board and on a hook! The rays came right up to our legs and I could even see their eyes. It looked almost like they were begging, which had me wonder whether boaters feed them?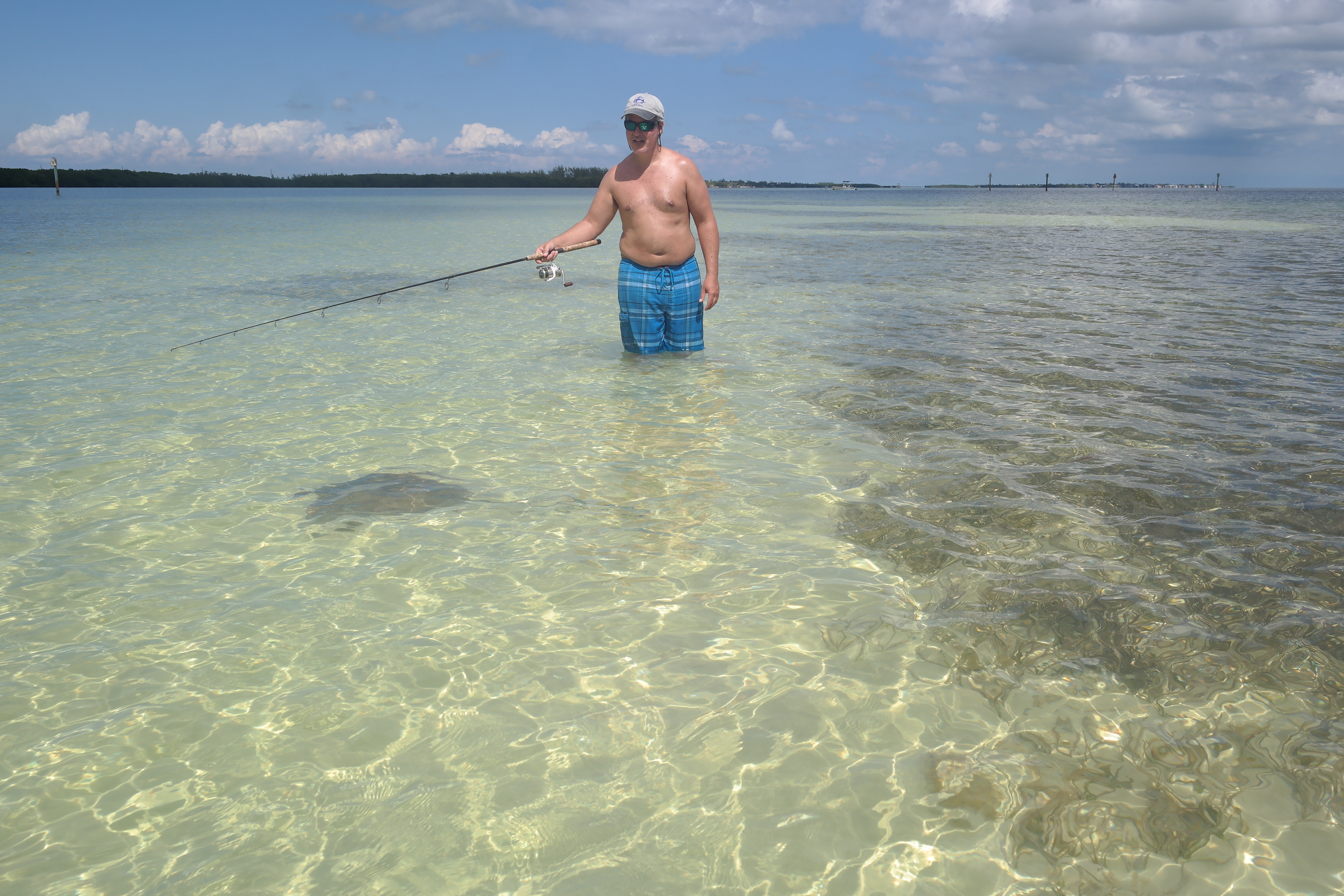 Curious Stingray 
The ocean was pretty amazing out there, clear and relatively cool for an October day, it made for an extremely lovely and refreshing stop and swim!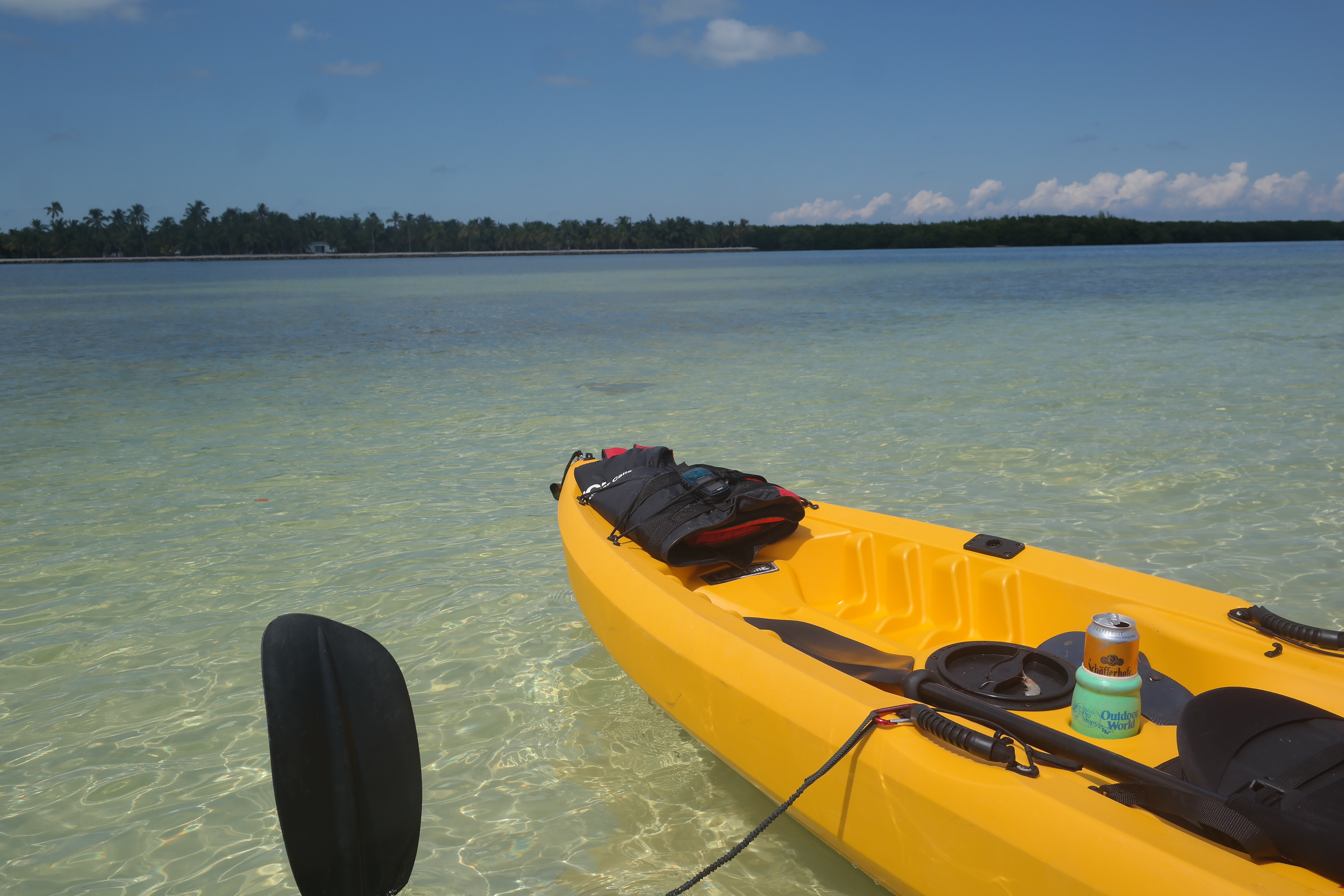 The Beautiful Marathon Sandbar
The best bit about Marathon Sandbar? We were there practically by ourselves on a bank holiday Monday! It was like having a private little sandbar, there was no loud music, no roaring engines of any kind – it was incredibly peaceful and tranquil. I dare you to find a place like that in The Keys on a weekend. It has become almost impossible.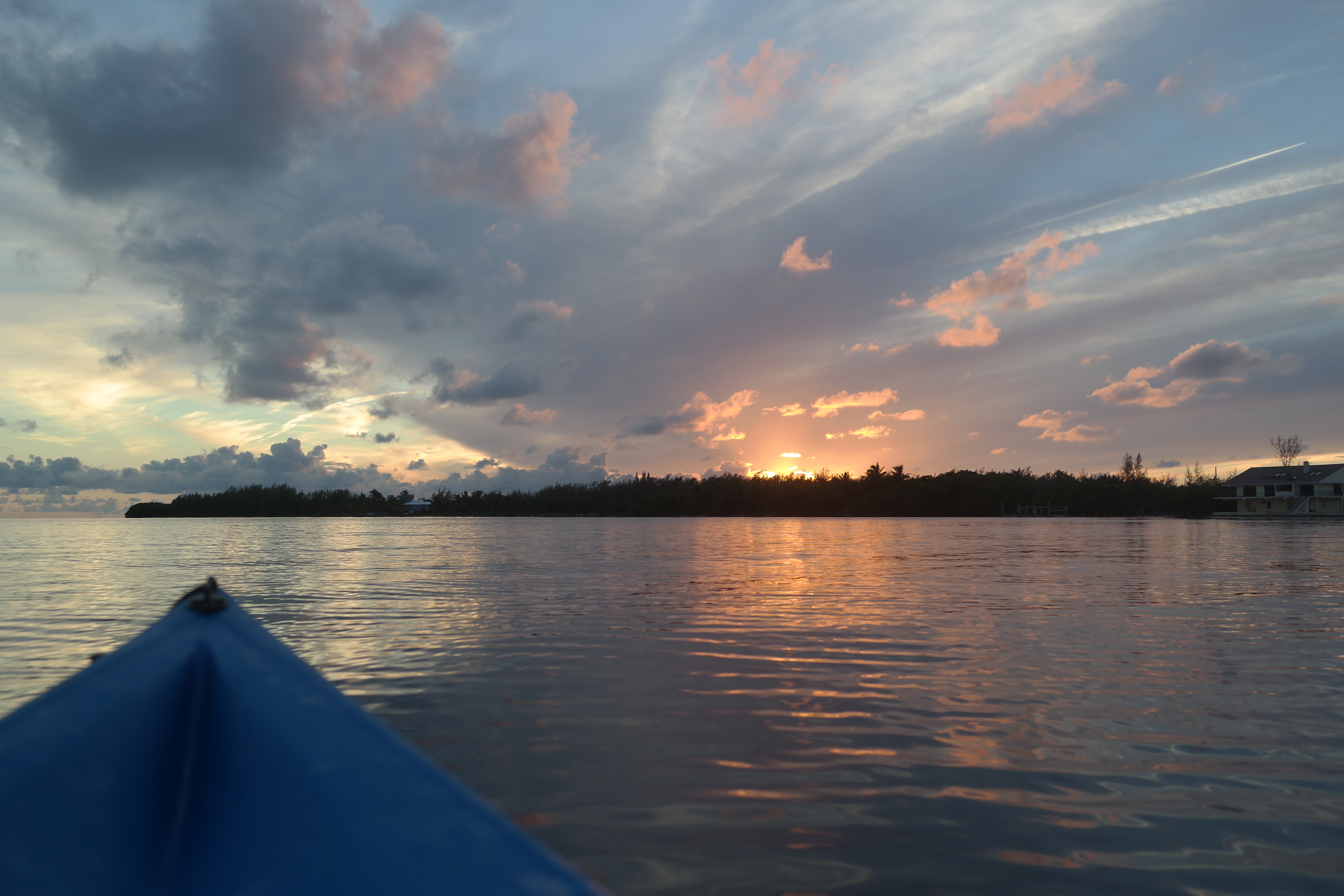 The Sun Goes Down
How To Extend A Trip Out To The Sandbar 
You have seen the sandbar, had a little swim and still fancy some more kayaking? As well as heading north of Curry Hammock, you have the possibility to head into more wild mangrove areas to the south of the State Park. Heading south, you will pass Little Crawl Key on your right and Deer Key on your left. In fact, the land on your right hand side is all still part of Curry Hammock State Park.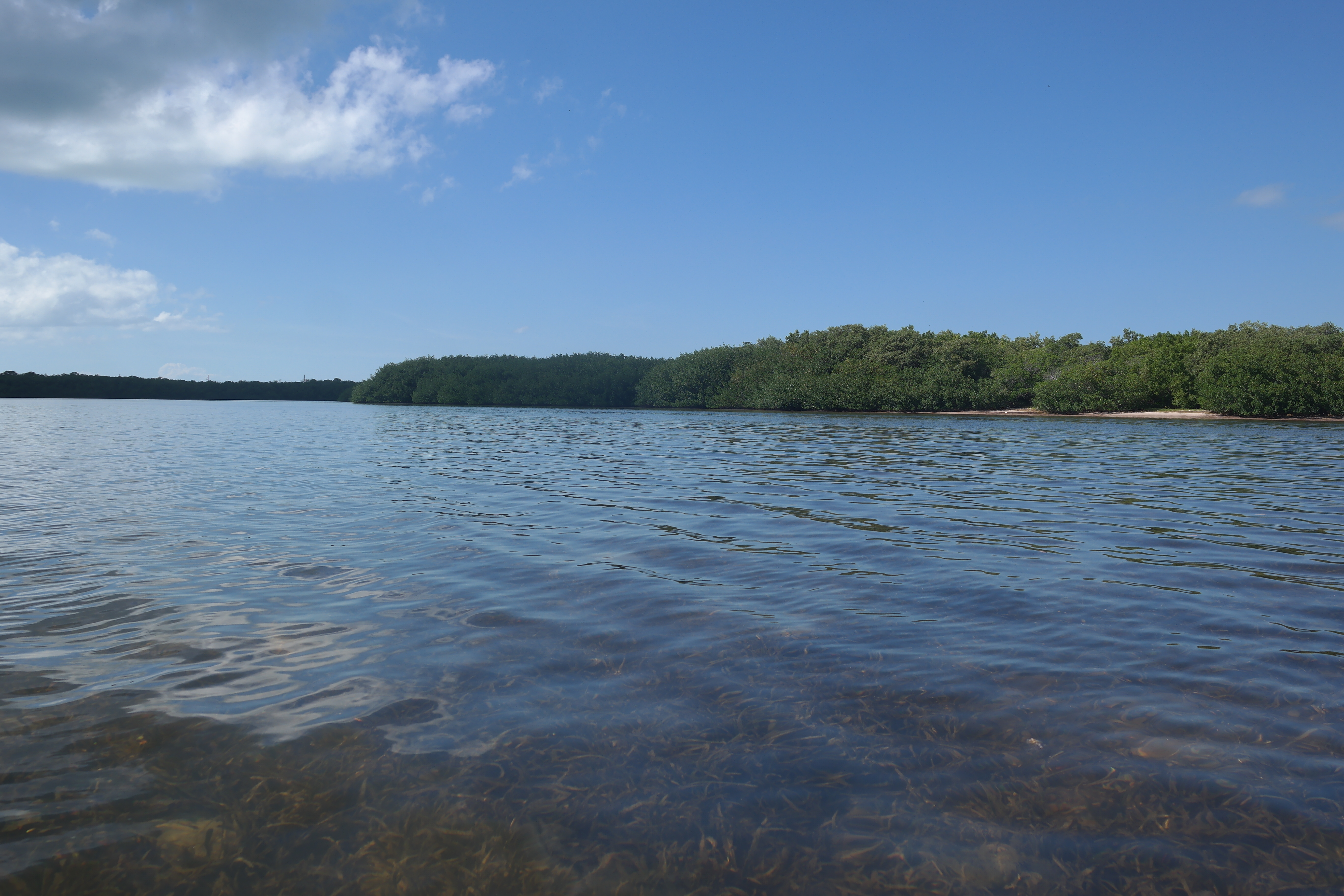 Paddling Towards Deer Key
Past Little Crawl and Deer Key is Fat Deer Key and as you paddle on around the coast line there will be residences, where you can either paddle through the canal with the residences on your left and the mangrove area on your right, or you can decide to stay on the ocean-side. Staying ocean side, you will eventually reach Coco Plum beach, which would make  a good few miles round-trip, depending on your route maybe 5-6 miles or more. Again, you will encounter negligible boating traffic here. It's a little paradise for kayakers!
Thank you for stopping by! Have you been to the sandbar in Marathon or any tips of other little 'secrets' in the area worth paddling to? Fishing stories?
I would love to hear your opinion and/or see your pictures look forward to connecting: