An unused Amtrak ticket and plenty of time to spare for a little solo traveling, I was wondering where in Florida I hadn't been to. An important consideration for a solo traveling girl is also that the train was not going to drop me off somewhere in the middle of the night. It turned out that Jacksonville was my only option as I had pretty much been everywhere else that could be reached by the Amtrak.
So Jacksonville it was going to be!

A Little Word About Amtrak Trains
Off I went, excited at what I would see and excited to ride on an Amtrak train for the first time in my life. The first thing that I had never encountered on trains before, is that the conductors actually tell you which seat number to sit in.  They also wear cute hats, which had me and all the (other) kids fascinated for a little while.
The seats are great and there is plenty of leg-room and a great leg-rest. Therefore,  one can sit/doze/sleep in a half-comfortable position! I know the following photo, due to perspective, does not seem to have a lot of leg-room, but believe me on this one, even a very large person will be comfortable.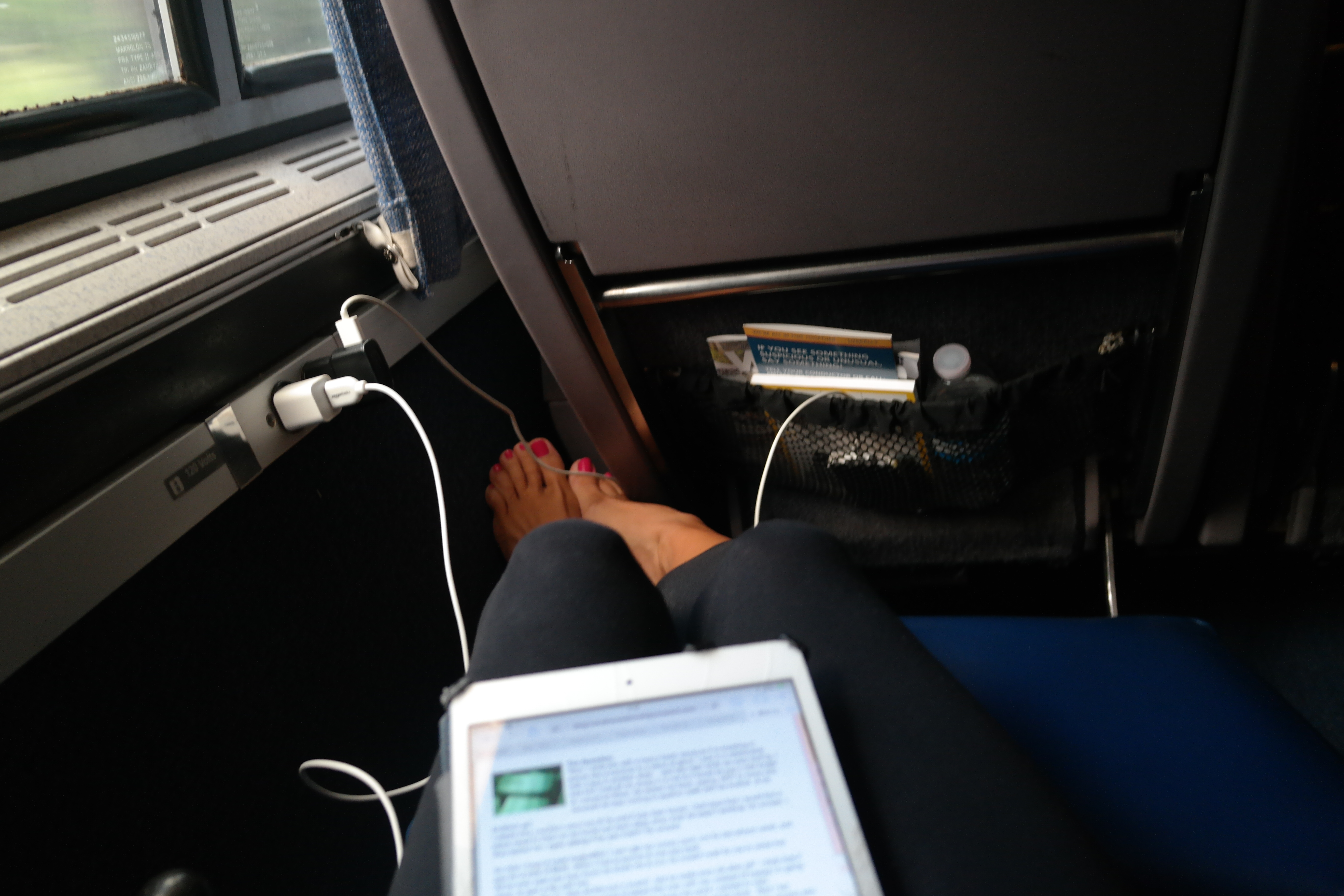 Window Seat With Charging Stations
As for food, there wasn't a lot of choice on this train, just a few snacks like chips, pizza and the usual soda and hot beverages. If you want to eat healthy food, you will have to bring your own.
There is also the question of temperature. I had heard various reports of it being freezing on Amtrak trains, so I came armed with long sleeves (something quite outrageous for Florida in August), and was wearing several layers – the onion principle! Actually, on the way out to Jacksonville, there seemed to be a problem with the airconditioning in our carriage, as it got very hot. The exact opposite happened on the way back towards Fort Lauderdale. The air-conditioning seemed very eager and it got indeed freezing in the carriage, with plenty of people in woolen blankets (they knew the drill), complaining how cold it was. So just be prepared – for extreme temperatures in either direction!
Else, traveling on an Amtrak train is very comfortable and relaxing and it is so lovely to be off the road without traffic chaos, reading books and looking out of the window. A real luxury these days! I loved it.

A Little About Jacksonville
Let me start off by saying that this is not going to be the first pick for anyone coming to Florida on vacation. When you have South Florida, The Keys and also the many wonderful places to visit on the west coast of Florida, this remnant of an industrial age and somewhat of a banking center, should not be on top of your list.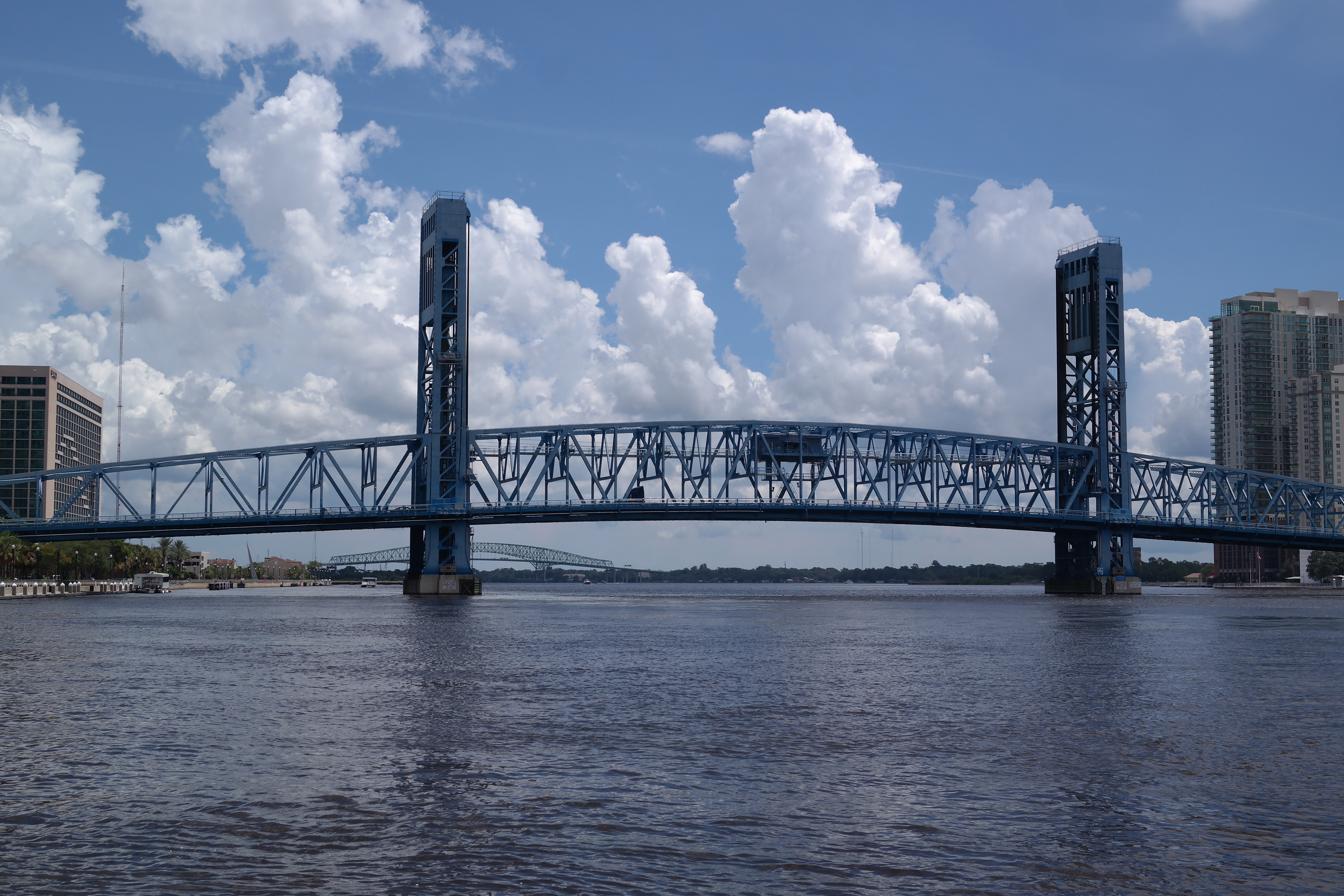 Jacksonville Is A City Of Bridges
Having said that, if you are passing through or indeed like me, end up here on a discovery mission to see what Jacksonville is all about, then I would say: explore with an open mind and make the most of it!
The first impression I got when I took the bus into downtown from the Amtrak station, was that of a poor suburbia with a ghetto-like feeling. I felt barely safe, whether this was imagined or 'real', I do not know, but unfortunately it was a feeling that stayed with me most of my time in Jacksonville. Maybe not so much fear as just being hyper-aware of my surroundings.
I only had one day to explore the city, and I did love the history of Jacksonville, which is evidently one of the older cities  in Florida.
There were parts of charm for sure and many historic and old buildings scattered throughout the city.

What Is There To Do In Jacksonville?
I stayed south of St. John's river in quite a pleasant area, which also has a very new looking and lovely riverwalk, with a few interesting features such as this 'lone sailor' (a Navy memorial), which is lit up at night: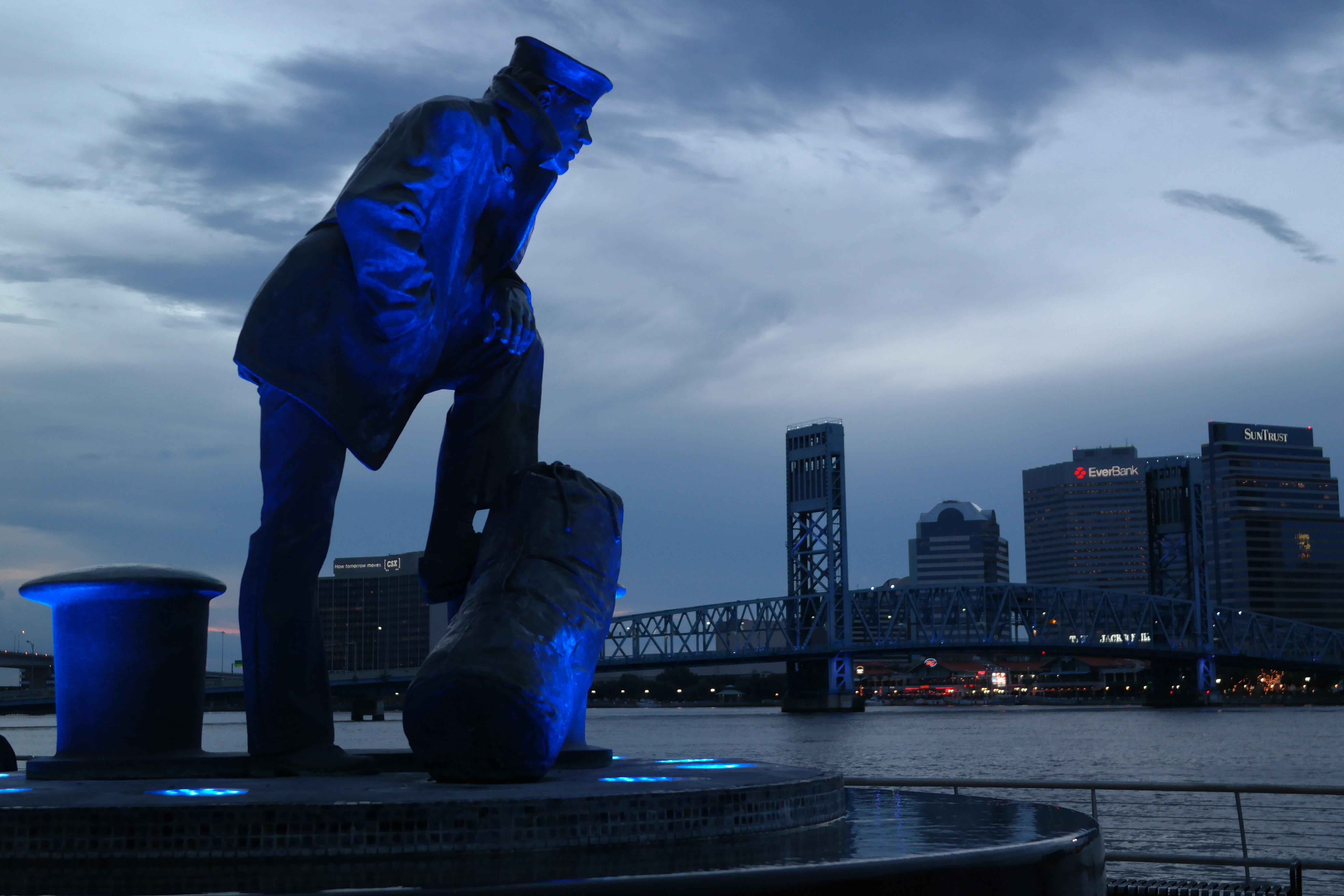 The riverwalk makes for an excellent hour's walk, by day and night. When I got to my hotel and started exploring the riverwalk, I even came across a pod of Dolphins playing in the St John's river! Apparently, this is not an unusual occurrence and I was excited to see several adults and a few small calves also.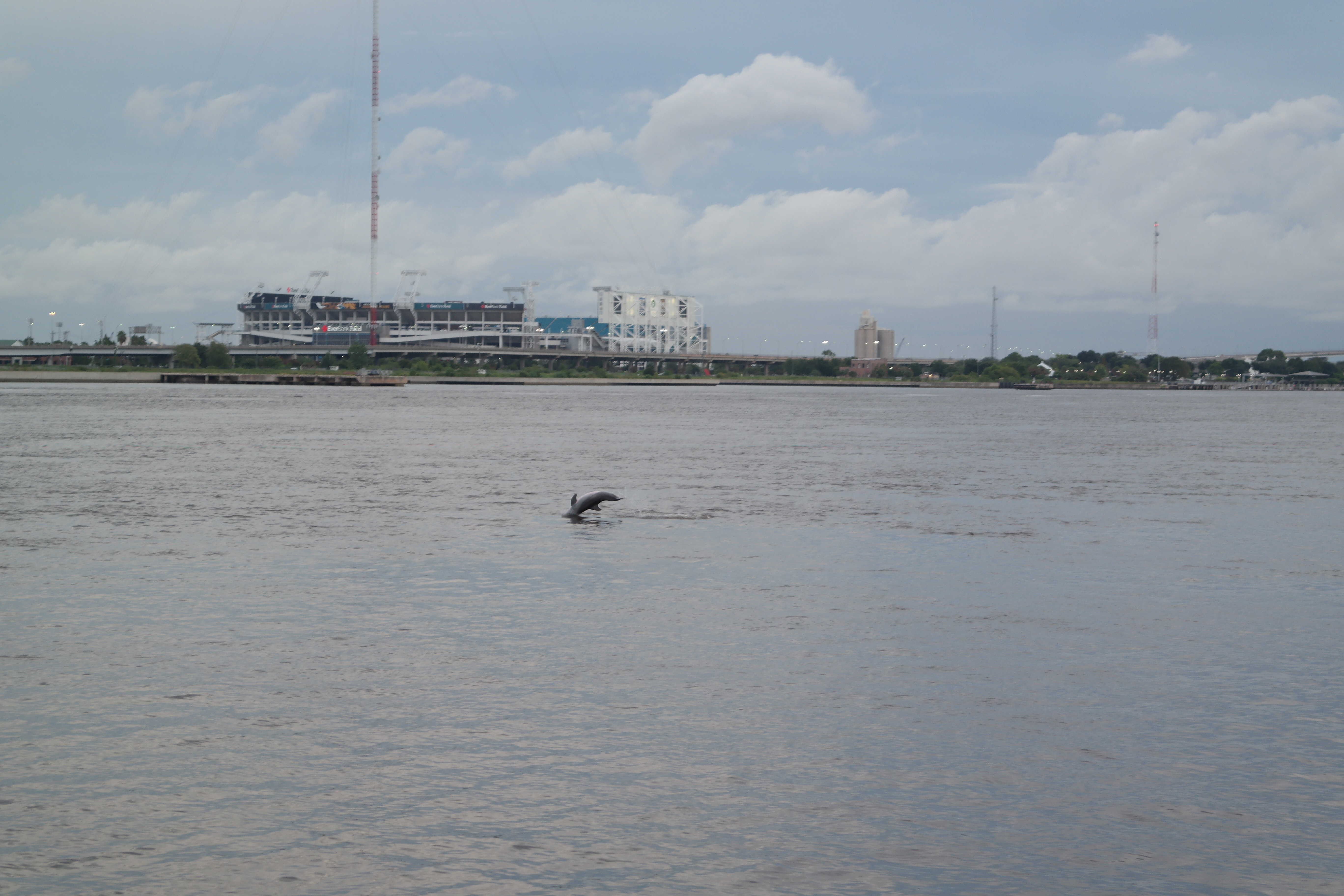 Baby Dolphin Playing
I took the same walk again in the morning, before setting off to explore further, and discovered: the friendship fountain! Apparently, when it opened in 1965, it was the world's largest and biggest fountain. It is definitely a fun thing to watch and a nice photo opportunity.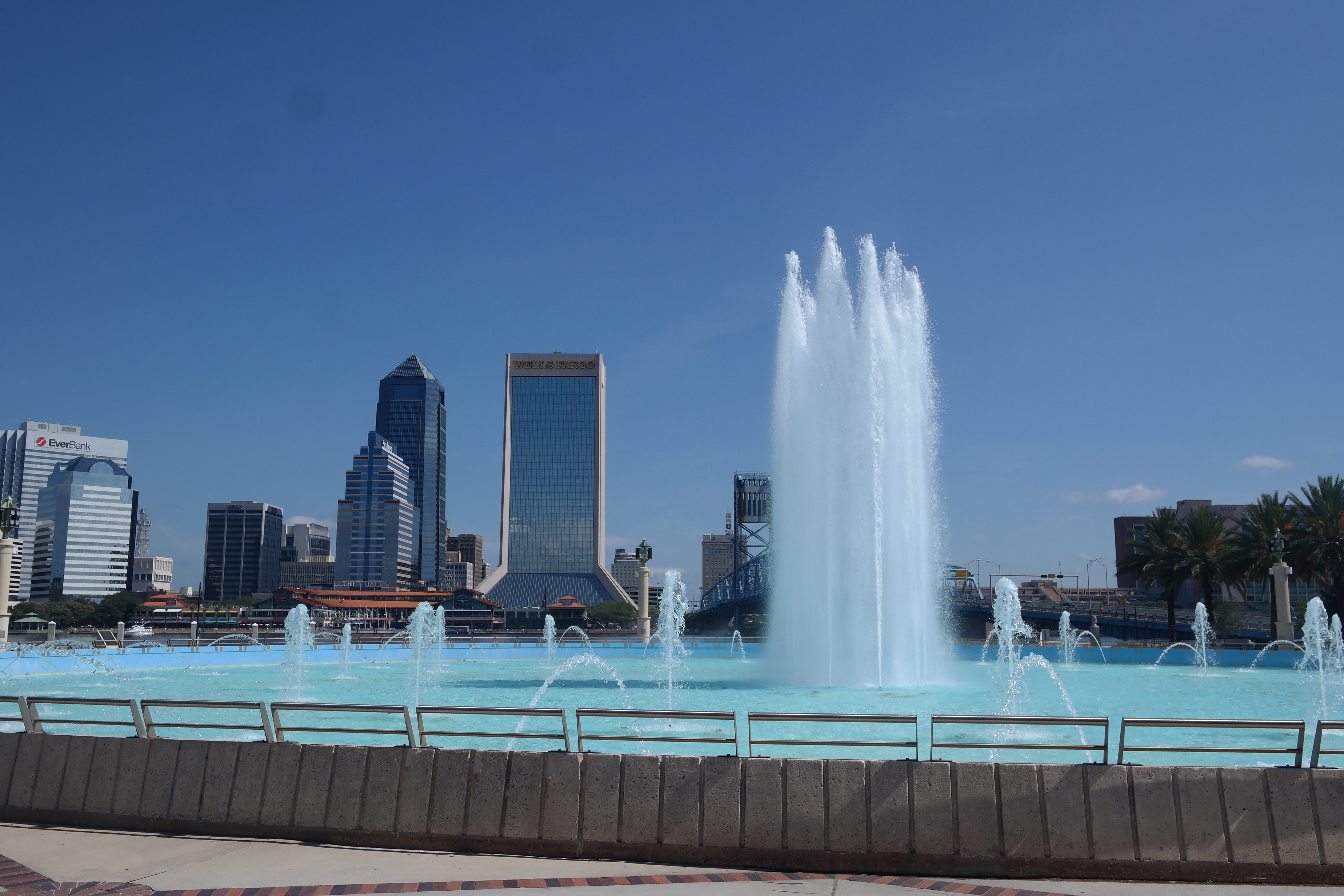 In the immediate area of the friendship fountain, as well as heading to the other side of the St Johns river, there are quite a few things to explore for the historically interested traveler.

MOSH – The Museum Of Science And History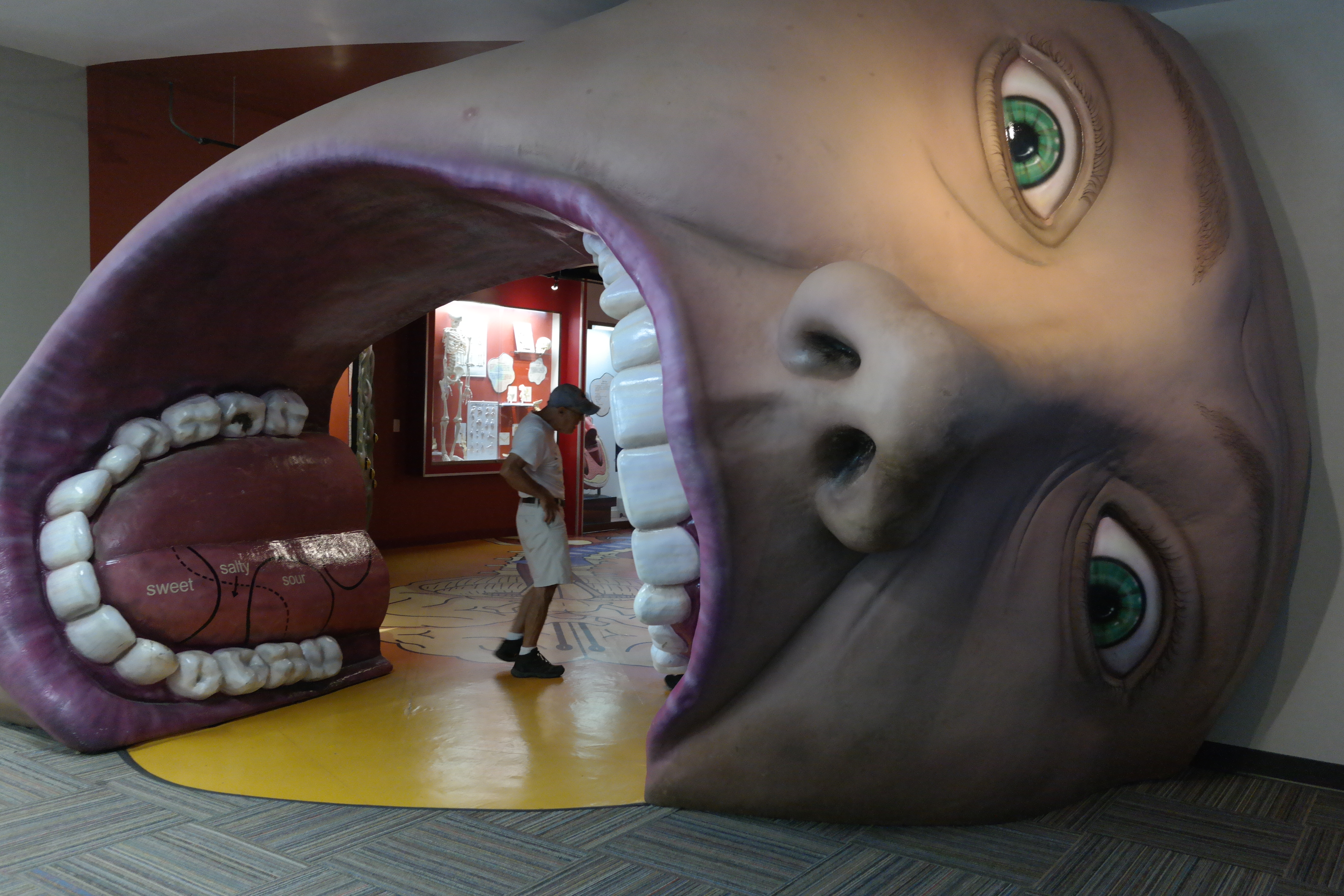 Not straying too far from the riverwalk (south-bank of the St John's river), you will invariably stumble upon the large building housing the MOSH, on Museum's Circle road. Do yourself a favor and go inside, even if you might think initially it is 'just for kids'. True, a lot of the exhibits are geared towards children, but that doesn't mean you won't learn anything (I certainly did), and have fun! When I was there, they had a pretty amazing dinosaur exhibition , and they have something for everyone including a planetarium and a section on space travel. I was amazed to find the original space suit that Neil Armstrong wore on the Apollo 11 mission!
There are all kinds of interesting exhibits, including those with live animals such as gopher tortoises and baby alligators, amongst others: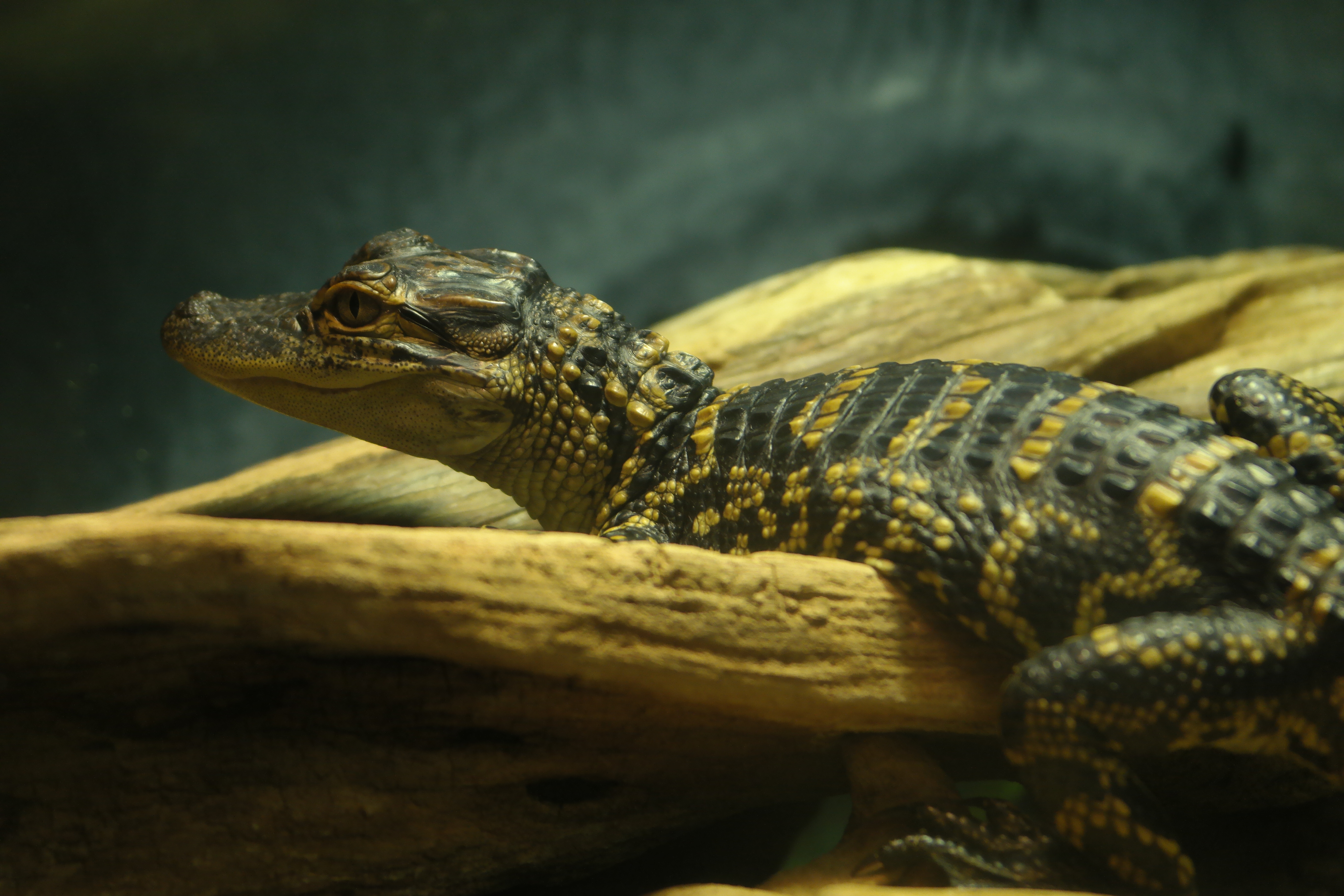 Kids have the opportunity to touch little critters and hermit crabs. Of course, being a big fan of all crustaceans, I had to be the big kid amongst all the little ones and inspect these cute creatures: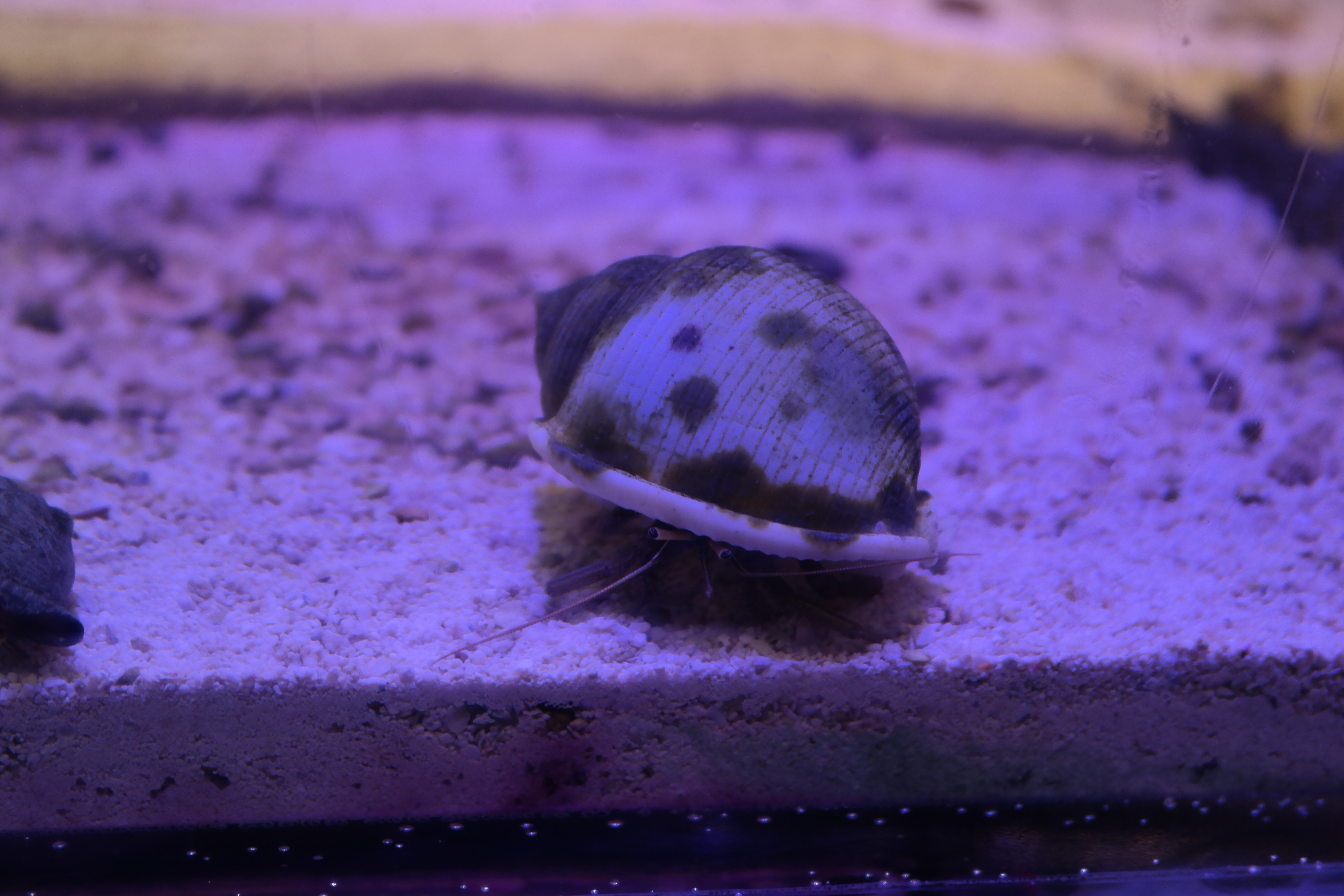 Here comes 'Hermie'
There is also an outside exhibit pond area where you can see all kinds of turtles, fish, and even (rescued) owls. Apparently, the MOSH  also has a rather big resident alligator snapping turtle. I spent a good half hour trying to locate 'Tonca' and could not find him! Being about 45 years old and weighing 130 lbs, one should think it would be easy to locate a big turtle in a small pond! Maybe you have better luck, if so send me a picture pretty please…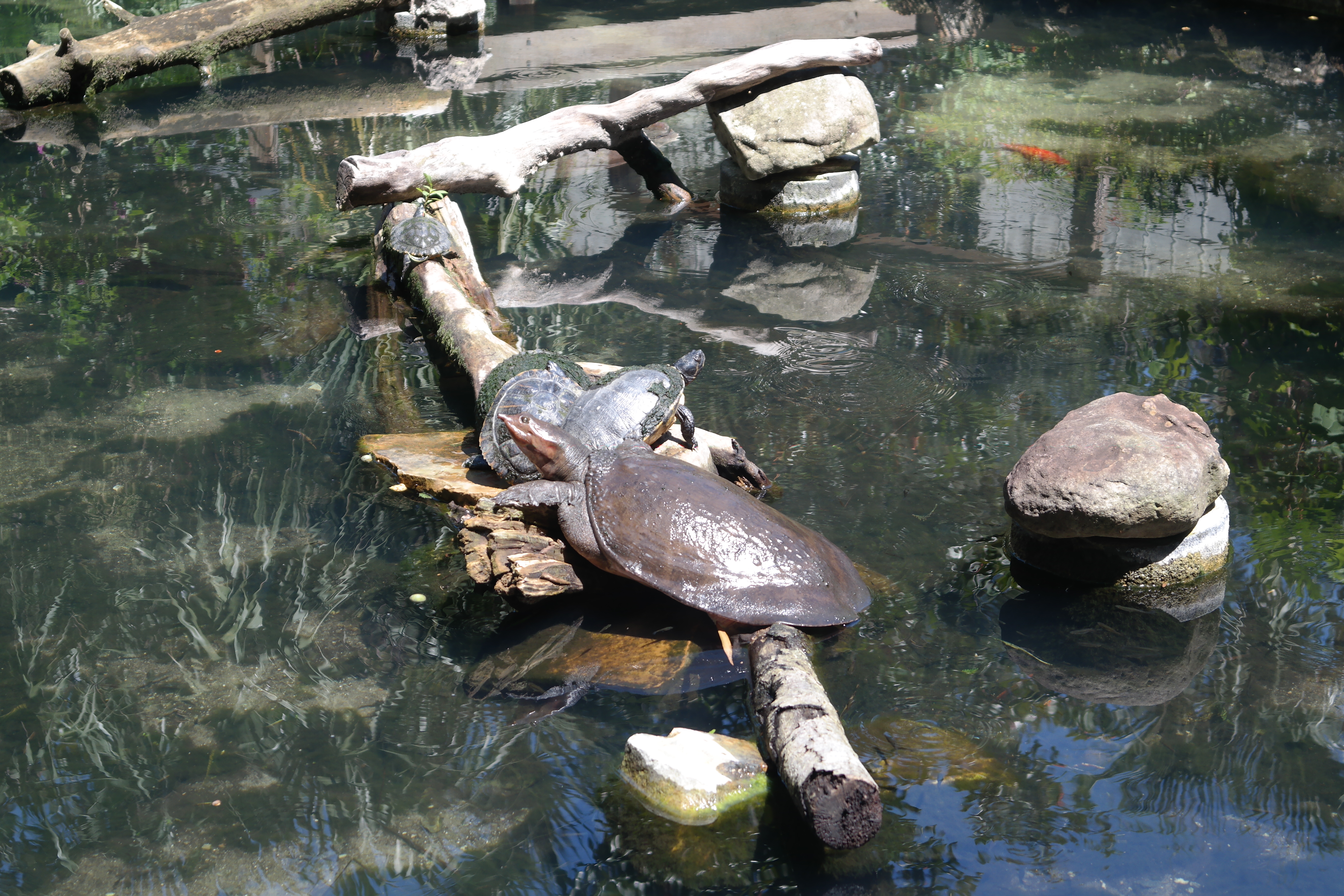 To me, the most interesting exhibition – maybe not the most popular with the kids – is their 'Currents of Time' display. A very ambitious and beautiful exhibition detailing the history of Jacksonville from 10.000 BC to the present day.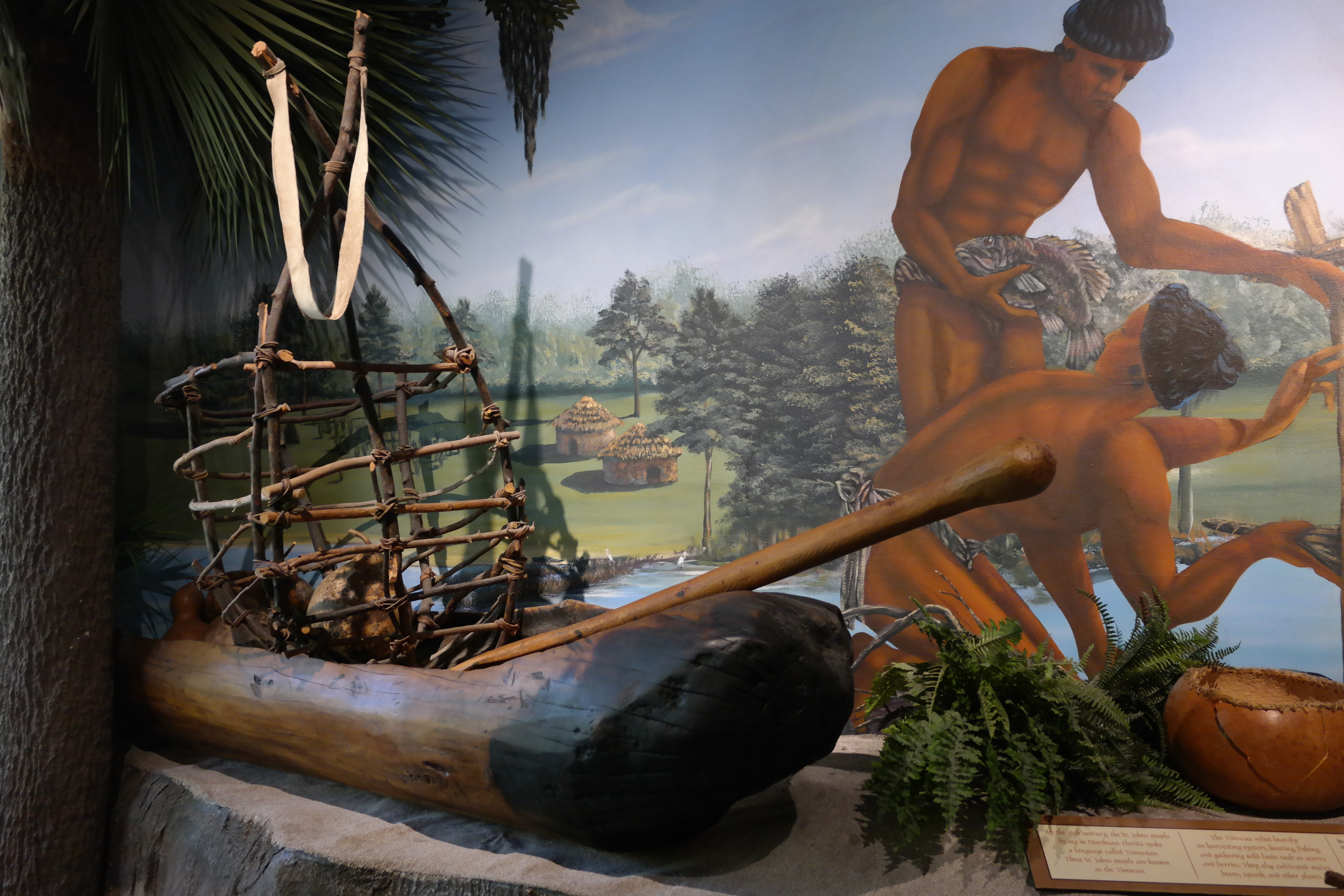 I spent a good hour or more just in this part of the museum, admiring the beautiful and lovingly constructed displays and historical information, many facts I was not aware of, such as the big fire that destroyed so much of Jacksonville in 1901.
This museum is a must-see for anyone interested in learning about the history of Jacksonville and it is truly wonderful for kids and families! Coming from the museums field myself, I can see that they do an excellent job here – I could barely do them justice in this little blog post.

Jacksonville Landing And Maritime Museum
After whiling away a good few hours at MOSH, I decided to head over to the other side of the St. John's river. Unfortunately, the usual summer storm clouds were already beginning to puff up on this hot summer's day and I was largely on foot (and public transport), so I never made it to the historic districts I wanted to walk through, namely Riverside/Avondale.
I was pretty disappointed that the weather already began to turn mid-day, so I decided to head to Jacksonville Landing for shelter, and walk along the river on that side of the downtown area, as well as checking out the Maritime Museum which is situated in the Jacksonville Landing. I don't know if I would recommend heading to Jacksonville Landing in particular, if you have transport and are more flexible.  It looked a little abandoned when I was there and I had been looking forward to visit the Cummer museum, which has a good reputation. Maybe head there if you can!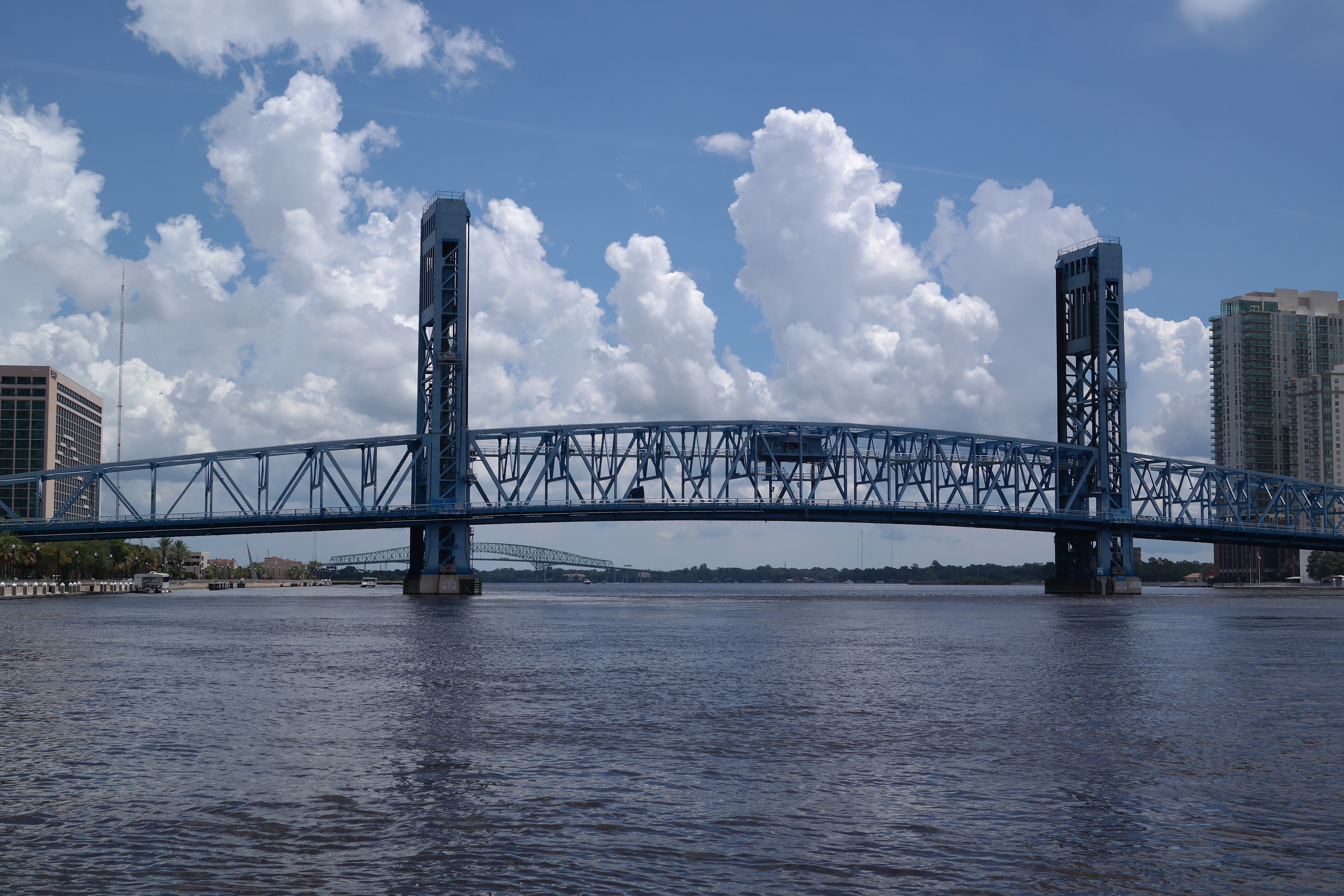 The View From Jacksonville Landing Is Pretty Good!
There are various eateries and shops at the Jacksonville Landing, but I primarily headed there for the Jacksonville Maritime Museum. Eventually I found it amongst the shops! It is very cute, staffed by friendly volunteers and if you are interested in the history of ship-building and ocean-going, especially Navy-related, you will be pleased with the many ship models that can be found there! It is a nice way to spend an hour and get some air conditioning on a very hot summers day.
Onwards I went to walk the pedestrian path that hugs the St John's river and seems to go on for miles. It is very pleasant to walk along the river and watch the trains go by on the bridge. Unfortunately, I had to move on as the storms were beginning to close in on me, and I still wanted to go and see a few more places downtown!

Sweet Pete's and Candy Apple Cafe
I took the skyway to get to Hemming Park. In actual fact, if you do not have a car with you, this is a cute – and free – way to get around the downtown area in Jacksonville. It even runs over a bridge to get to the southbank of the St. John's river. I found it very convenient!
Ok, where do I begin?! Sweet Pete's is heaven for anyone who wants to feel like a kid in a candy store even at 30, 40 or 80 years old! It is one of the largest candy shops in the United States.
Gigantic gummy bears, old-fashioned sweets, curious combinations (bacon and white chocolate covered pretzels) and the biggest, craziest most mouthwatering candy apples you have ever seen.  I am hoping that after reading this review maybe they send me some free samples of – everything! Just kidding. Well, actually, not kidding!
I did succumb and got some interestingly flavored gummy bears (pink grapefruit, banana, grape) and salty caramels to die for. I now wish I had bought a lot more, alas amazing candy has its price and I didn't want to spend half of my travel budget on gummy bears! Tempting as it was..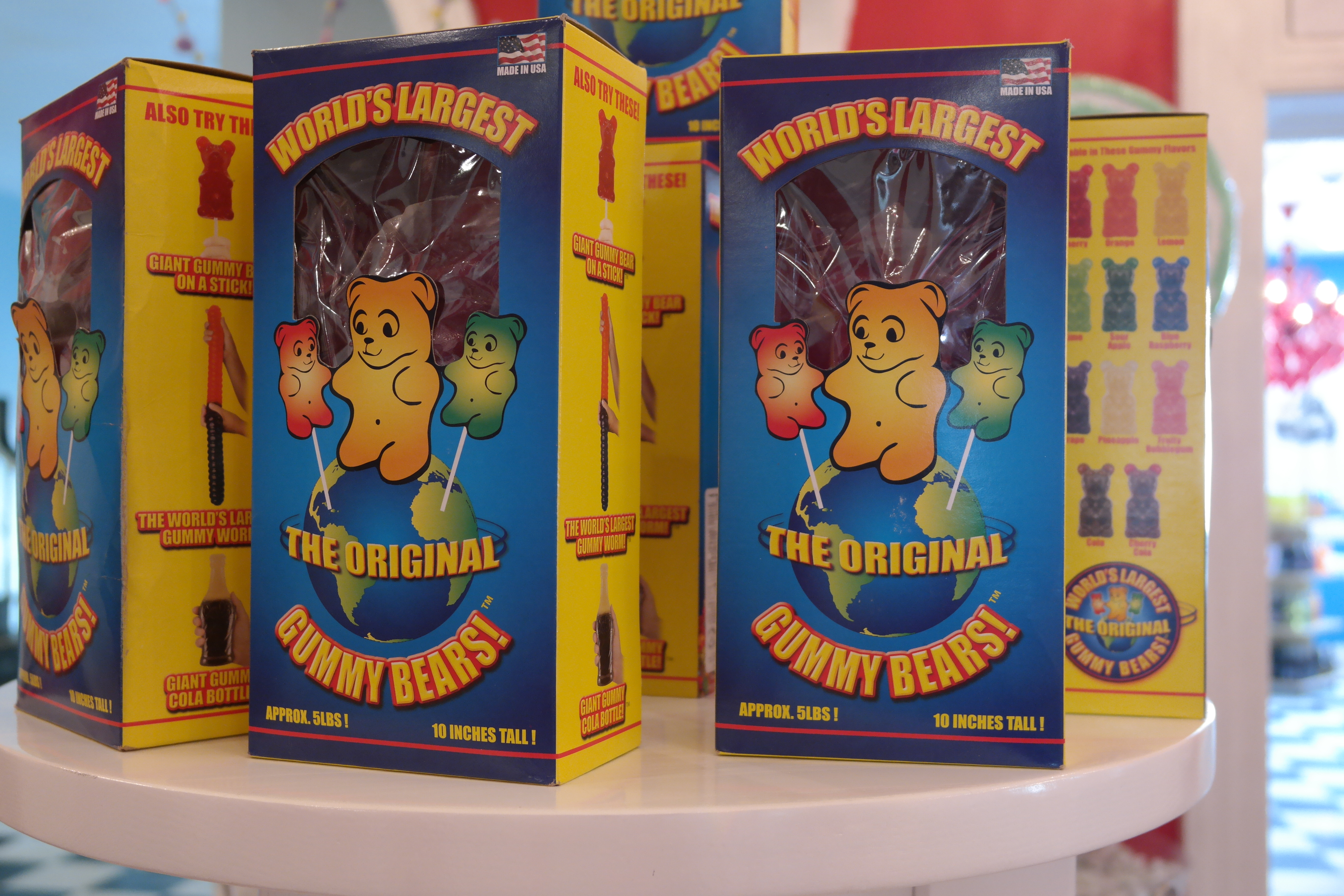 Oh How I Regret Not Buying One Of These..
After I had completed my candy buying frenzy, it was time for a snack and a drink! Conveniently, a cute little eatery called 'Candy Apple Cafe' is in the same building as Sweet Pete's, and I had heard good things, so as it began to rain and storm outside, I hunkered down with an amazing 'old-fashioned' and a book at Candy Apple!
The waiter, slightly concerned at my choice of cocktail, did come back to check whether I knew that this was basically a 'bourbon and candy' drink (with Sweet Pete's black cherry swizzle), to which I replied 'yes, thank you, I have had an old-fashioned before'. Not sure he believed me! How was the drink, I hear you ask? It was sugar-shockingly delicious!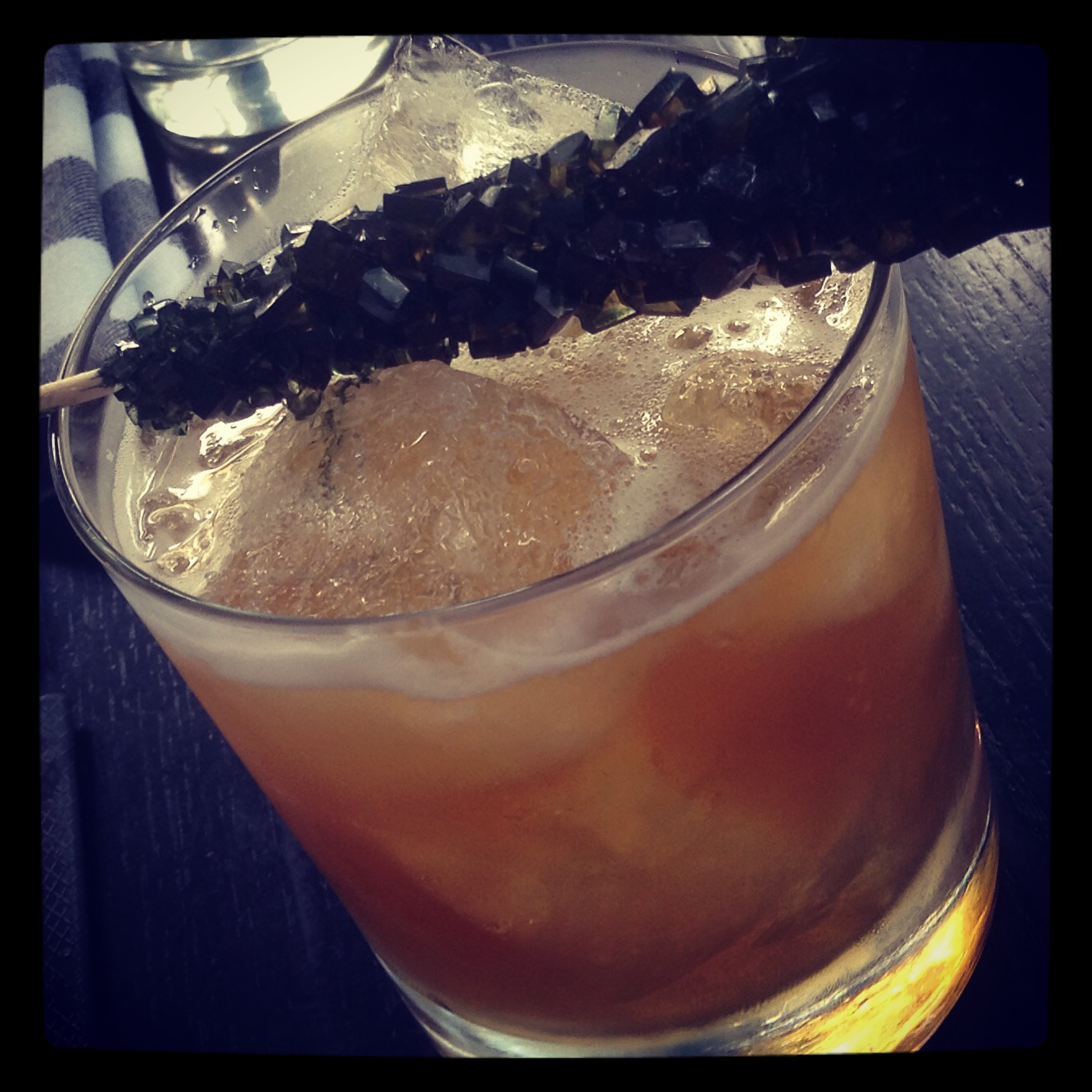 My Old-Fashioned
For food I decided to go with his recommendation of Reuben sandwich with sweet potato fries (they were actually tempura fried). They cure the beef themselves and it showed, probably the most delicious beef Reuben I have ever had.
Both attractions are located in a wonderful historic building, the former Seminole Club building built in 1903, Jacksonville's oldest social club for men, which closed in 1990. It now looks lovingly restored and is in itself worth a little visit as it sits like a small gem amongst all the big bank and commercial buildings in the area.

A Day In Jacksonville – Yay Or Nay?
I'd say one has to try anything once, and I had been wanting to see one of the largest Florida cities for quite some time. Being also one of the oldest cities, with a rich maritime and industrial history, I knew there would be places of interest there, many of which I did not have time to see in one day. I would say go for it, even if it is just one or two days, for I should think you can probably see a lot of it in a short amount of time. If I had had more time, I would undoubtedly have explored the beach area (which is quite a distance from downtown) and also the Kingsley plantation there. I have heard good things about it. Alas, it has to wait for another visit.
Don't diss Jacksonville – it isn't my first choice of a Florida city to visit, but it definitely has some charm!
How about you, have you been to Jacksonville, or do you live in Jacksonville – do you agree/disagree? Do you have tips for travelers? I would love to hear from you!