Why New Smyrna Beach?
One good reason to choose New Smyrna Beach is that Orlando sucks. Ok, that's perhaps a little harsh, I take it back. It's just not for me and I apologize if you love Orlando. Nothing there for yours truly, except perhaps Gatorland! Mickey Mouse and Harry Potter, I don't need you!
So what else to do in central and mid-Florida? Well, you could go and visit New Smyrna Beach, or NSB as it is called here. Sleepy, cute, quaint, friendly, young vibe and not over-run by tourists. This translates into a calm pace of life, and reasonable prices for your food, drinks and other entertainment.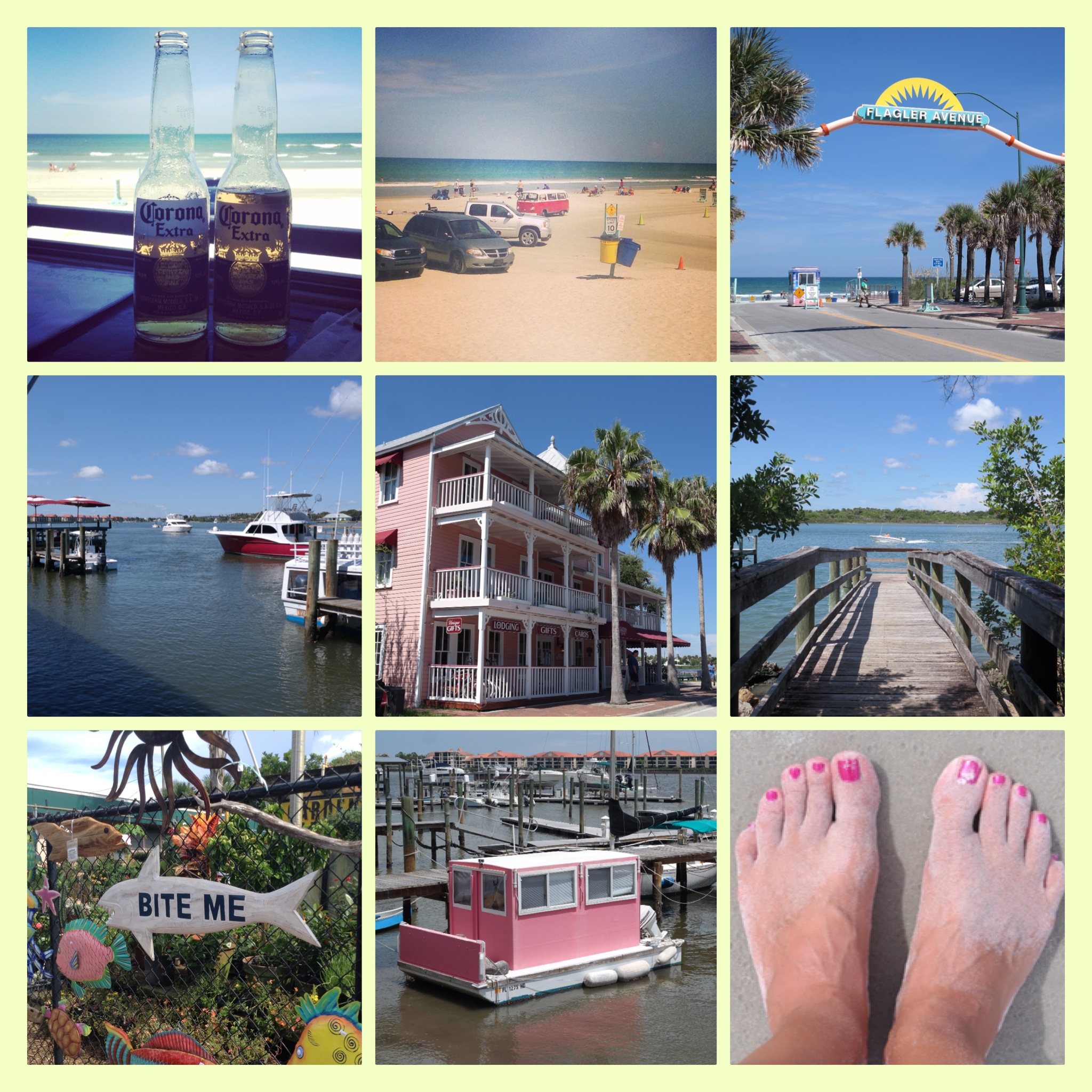 New Smyrna Beach In A Nutshell
New Smyrna Beach is not only a surfer's paradise, but also happens to be the 'Shark Bite Capital Of The World'. Apparently, 'in 2007 Volusia County had more confirmed shark bites than any other region in the world. Experts from the University have referred to the county as having the "dubious distinction as the world's shark bite capital". The trend continued in 2008, during which time the town broke its own record, with 24 shark bites' (Wikipedia).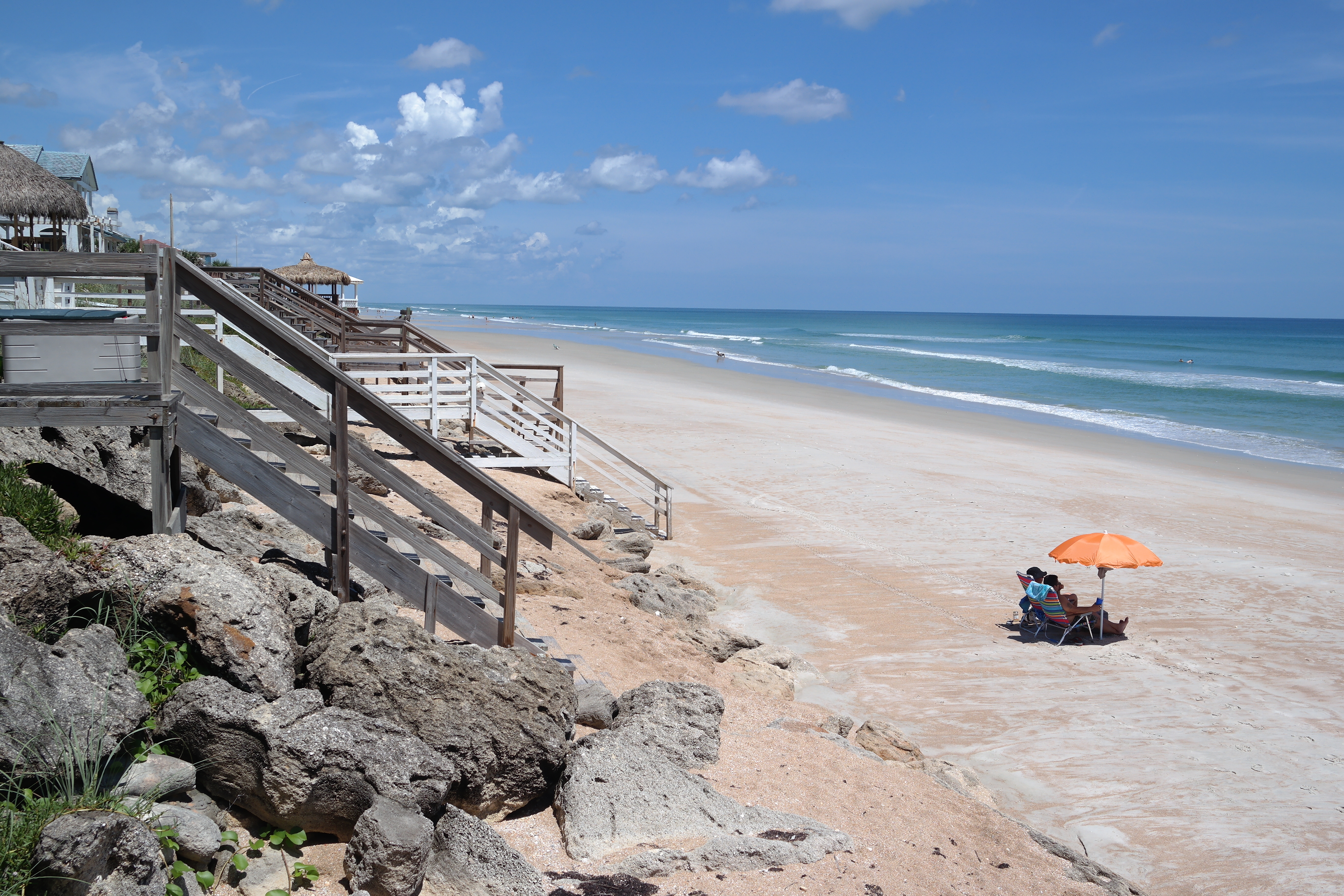 South Of NSB
New Smyrna Beach has a population of under 23000 inhabitants (2012 census), so be prepared to bump into the same people again and again. It's ok, they are friendly and don't bite here, unlike the sharks apparently.
If you're into watersports, even better! For starters, there's the huge (hard, compacted sand) beach to drive your car onto. I made the mistake to ask: why? The answer came promptly: 'so you don't have to carry all your sh*t so far'. Aaah, ok!
Yes, that does make sense, especially since most people's 'sh*t' here seems to include: beach chairs, umbrellas, coolers, surf boards and miscellaneous other beach entertainment paraphernalia. They take the 'day at the beach' seriously here! It was definitely the first time I saw a highway-type scenario on a beach, with speed limits and traffic signs. It was also the first time I got told to get out of the traffic lane – on a beach. Ooops! Watch where you are walking!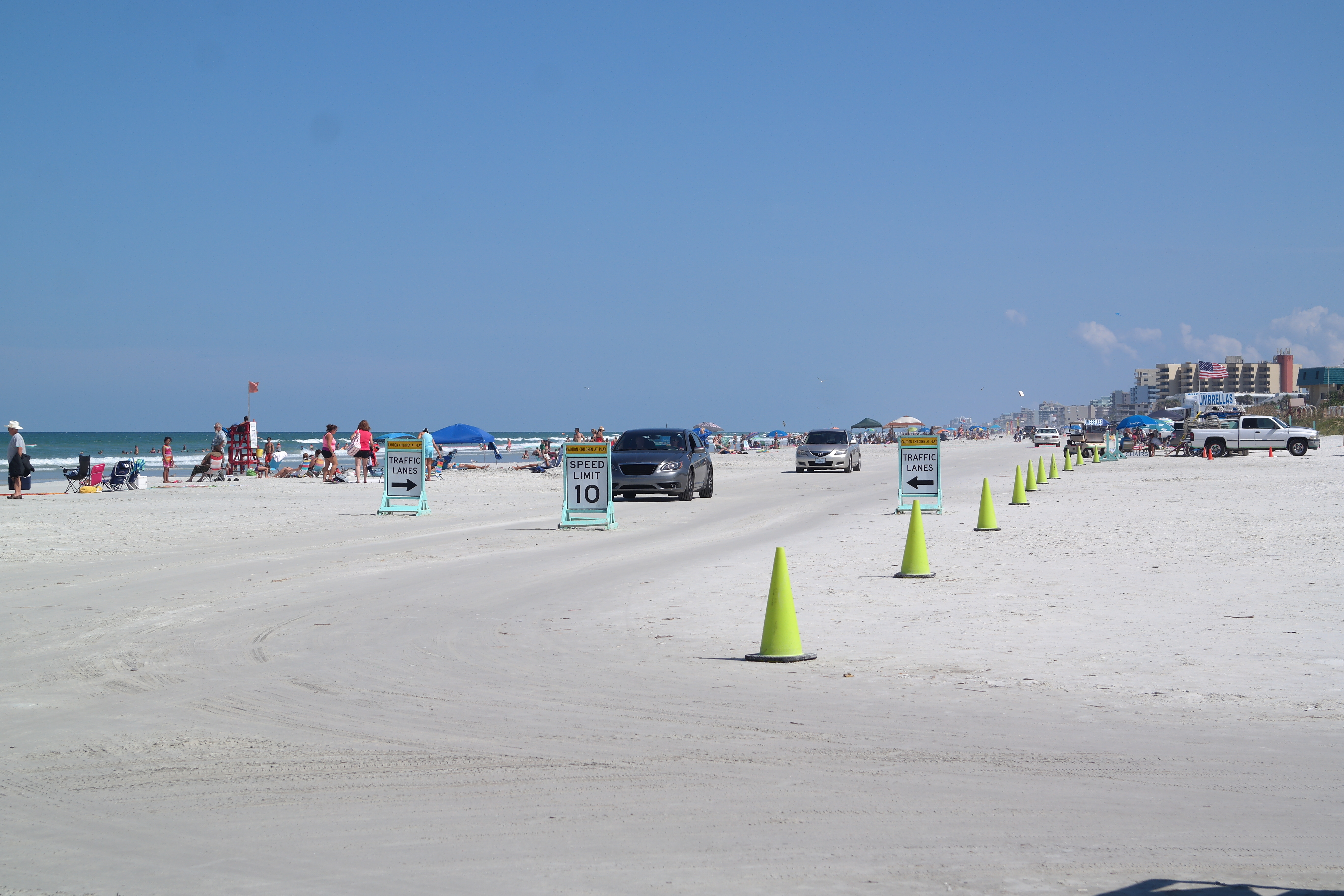 My Way Or The Highway? I Take This Highway!
Fret not, the beach and water are relatively safe. I was told the sharks are more likely to hang around the inlet, north of the beach, where the surfers do their thing. Watch them surfing here:
There is also the intracoastal bay on the west side of the town, perfect for all those water outdoor pursuits such as fishing, boating and kayaking. It's an outdoor's person's paradise up there, with as yet relatively little development compared to built-up South Florida.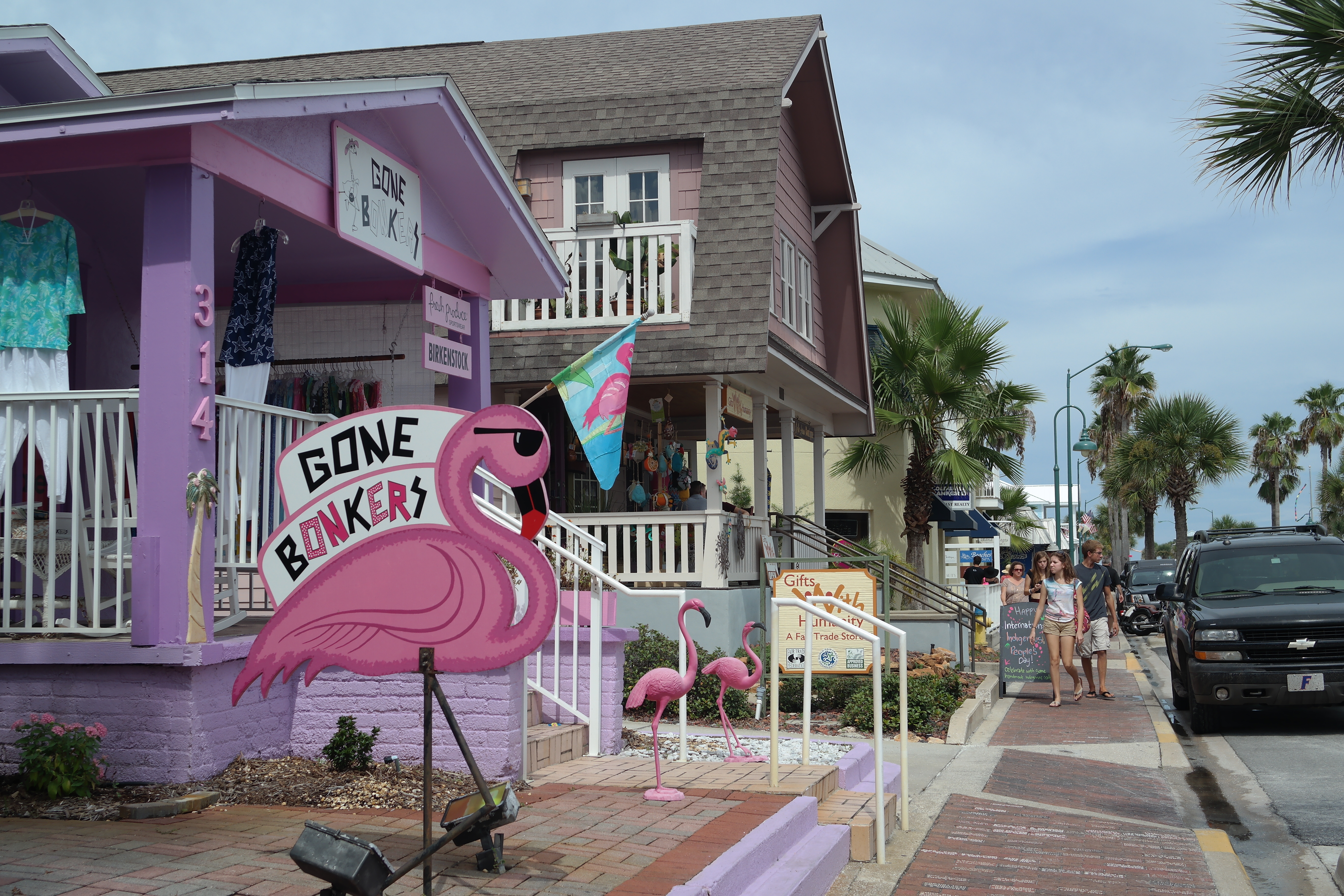 NSB Main Street
What next?
When you get down to it, there isn't much more than beach, watersports and drinking/eating here. For anything else, head inland where you have a variety of options. For example, you can head to one of the famous fresh water springs in the area, such as Wekiwa near Apopka, not far from Orlando. There are many miles of great kayaking and canoeing to be had here, and the wildlife is easily spotted, be it birds, turtles or alligators.
We decided to head for Blue Springs, still in Volusia County, but west of Orange City. On their website it reads:
'Blue Spring State Park covers more than 2,600 acres, including the largest spring on the St. Johns River. Blue Spring is a designated Manatee Refuge and the winter home to a growing population of West Indian Manatees.
For centuries, the spring area was home to Native Americans. In 1766 it was visited by Colonial American botanist John Bartram, but it was not until 1856 that it was settled by Louis Thursby and his family. The Thursby house, built in 1872, remains standing. The spring´s crystal clear, 73 degree water can be enjoyed by swimmers, snorkelers, and certified scuba divers with a partner. The river is popular for fishing, canoeing, and boating.'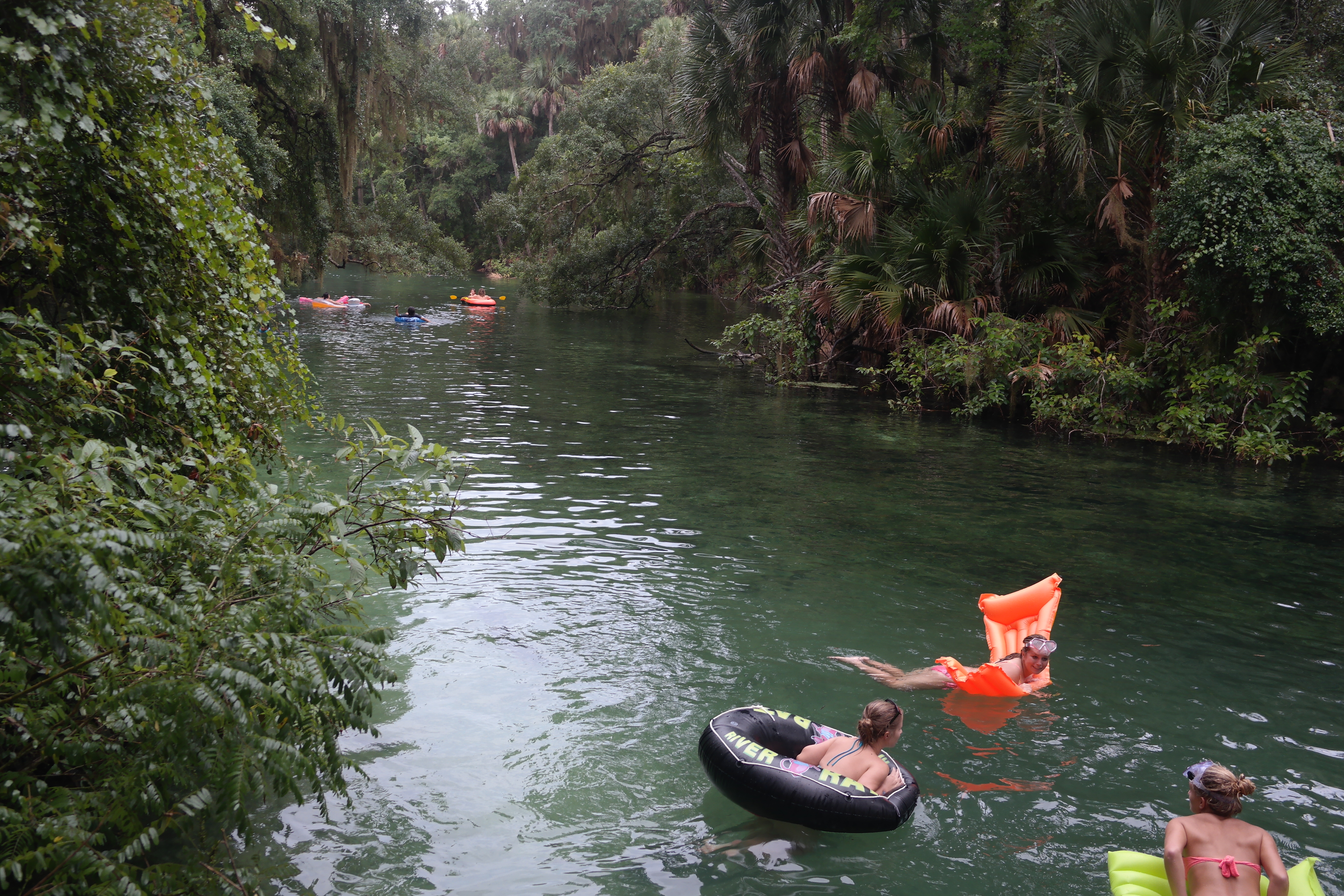 Blue Spring
We did not have time for a boat tour on the St John's river, but I have been told that they are well worth going on.
Sadly, it was a rainy afternoon when we were there, but it was still a magical experience. Maybe the rain and thunderstorms that had been passing through made it even more atmospheric?
The air was so beautiful and clean-smelling and the trees were lush, with Spanish Moss draped all over them. The water looked amazingly clear and turquoise, and it was possible to spot some large fish in there (Gar mostly). Unfortunately, with it not being Manatee season, we did not see any Manatees, but it was still so worth the visit. One word of warning perhaps: it was pretty crowded on a Sunday afternoon. If I did it again,  I  would pick a weekday for sure, as I love to explore those beautiful places in my own time and in peace and quiet.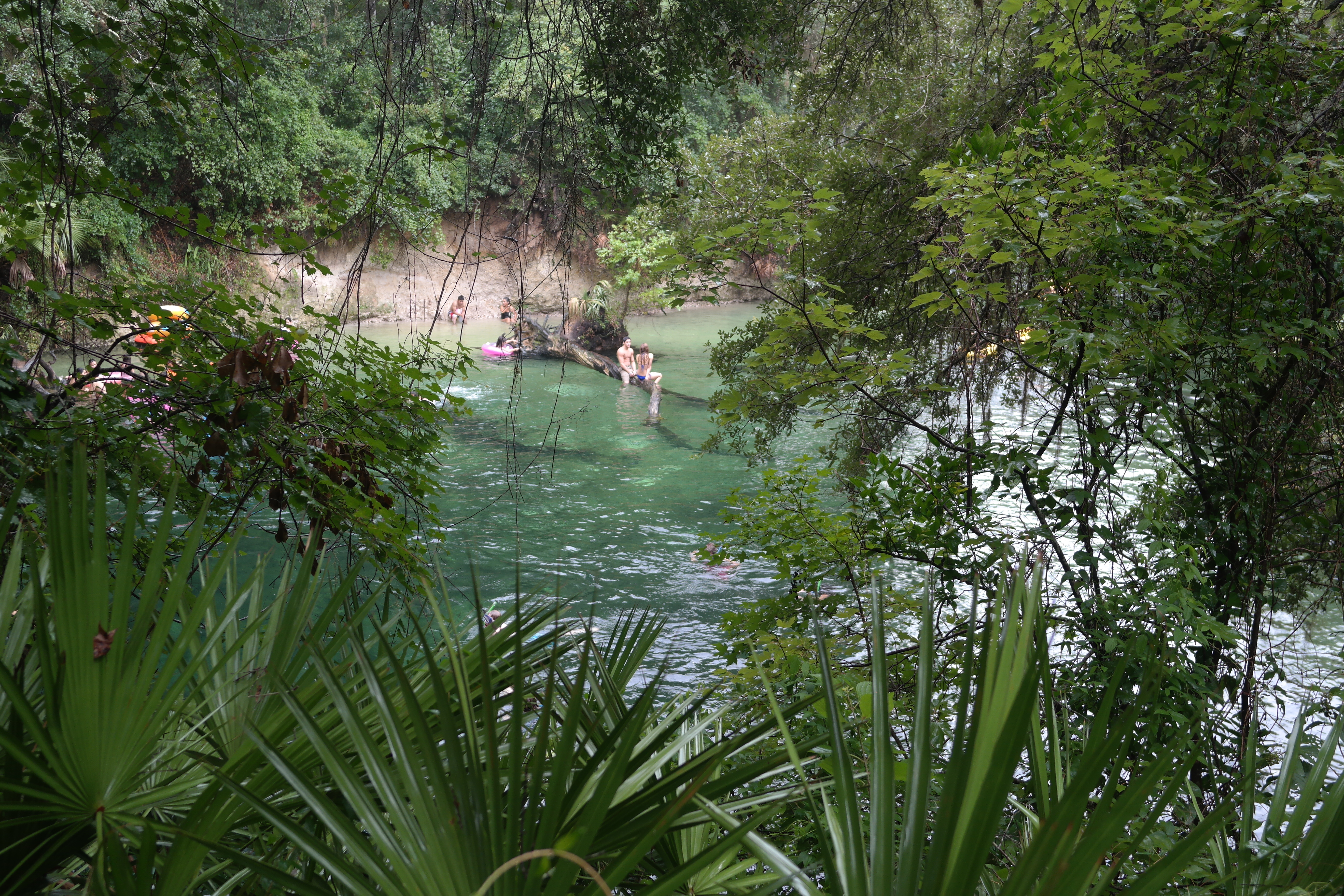 Oh, and if you are in the area and are driving around aimlessly, do make a little detour into DeLand, the county seat of Volusia County, even if it is just a quick drive through. Downtown DeLand's main street, Woodland Boulevard, is very interesting and noted for its many historic buildings from the late 1800's and early 1900's. Very charming!
Want to see more of my ramblings and pictures, check out my facebook page and follow @ScharfChick on twitter!