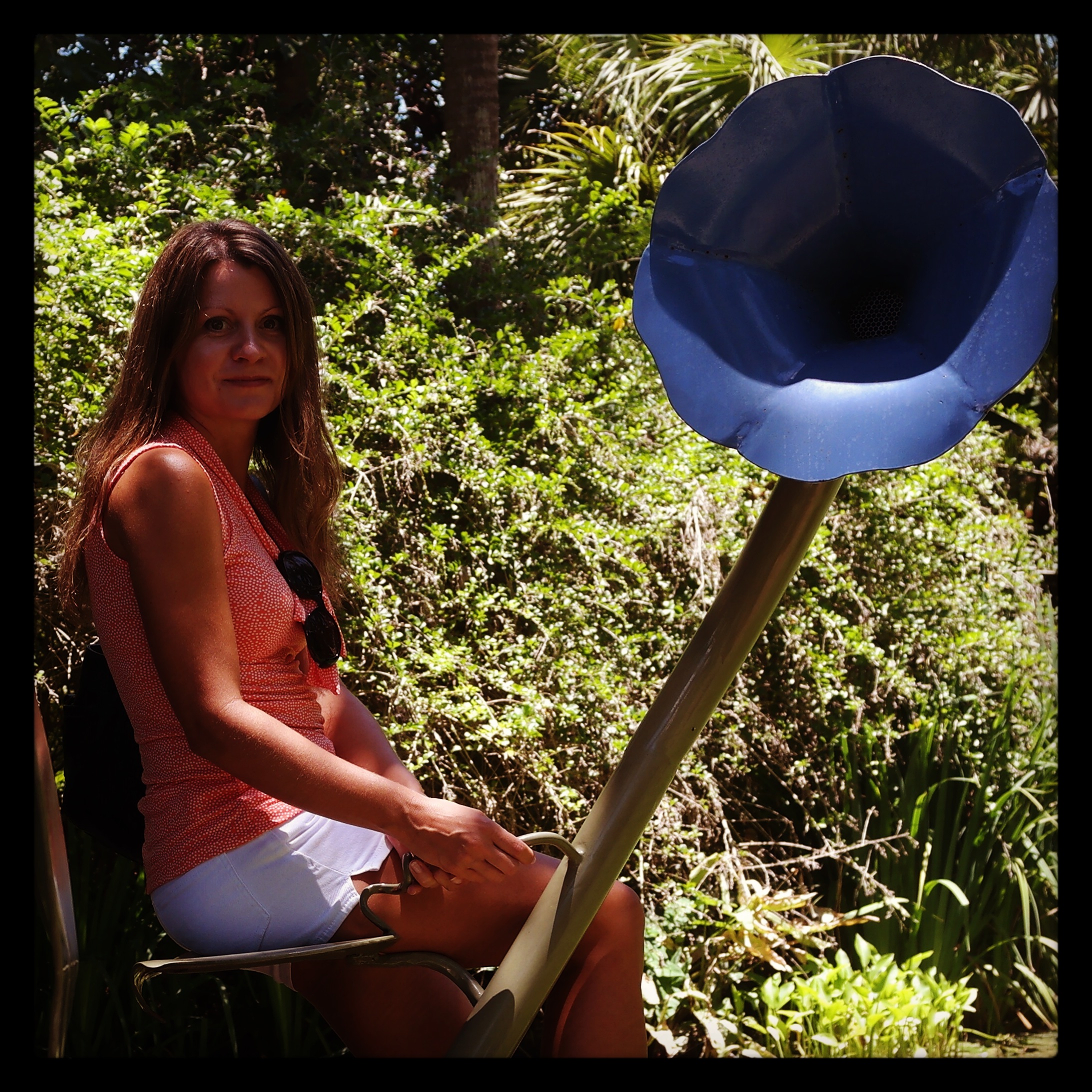 Today, I ended up quite unexpectedly at McKee Botanical Garden,  Vero Beach, due to keeping a friend on a work assignment some company on the drive up there.
What a lovely place. I did not realize that it is actually fairly new in the form that it is now, although having been part of what was once one of Florida's biggest attractions. Last century, the land was part of an 80-acre tropical hammock along the Indian River, originally 'born' in 1929 as 'McKee Jungle Gardens'.
On The McKee Botanical Garden website (www.mckeegarden.org), one can find more information on the history of the garden:
'With the help of landscape architect William Lyman Phillips, now known as the pioneer of tropical landscape architecture, the basic infrastructure of streams, ponds and trails was designed. Native vegetation was augmented with ornamental plants and seeds from around the world as Arthur G. McKee and Waldo E. Sexton set about assembling one of the most outstanding collections of water lilies and orchids.
By the 1940's more than 100,000 tourists were visiting McKee Jungle Gardens each year, making it one of Florida's most popular attractions. In the early 1970's, attendance dwindled due to competition from new large-scale attractions and the garden was forced to close its doors in 1976.'
Nowadays, only 18 acres of the 80 remain undeveloped and have since been restored into this botanical garden. The garden as we see it today, was officially opened in 2001.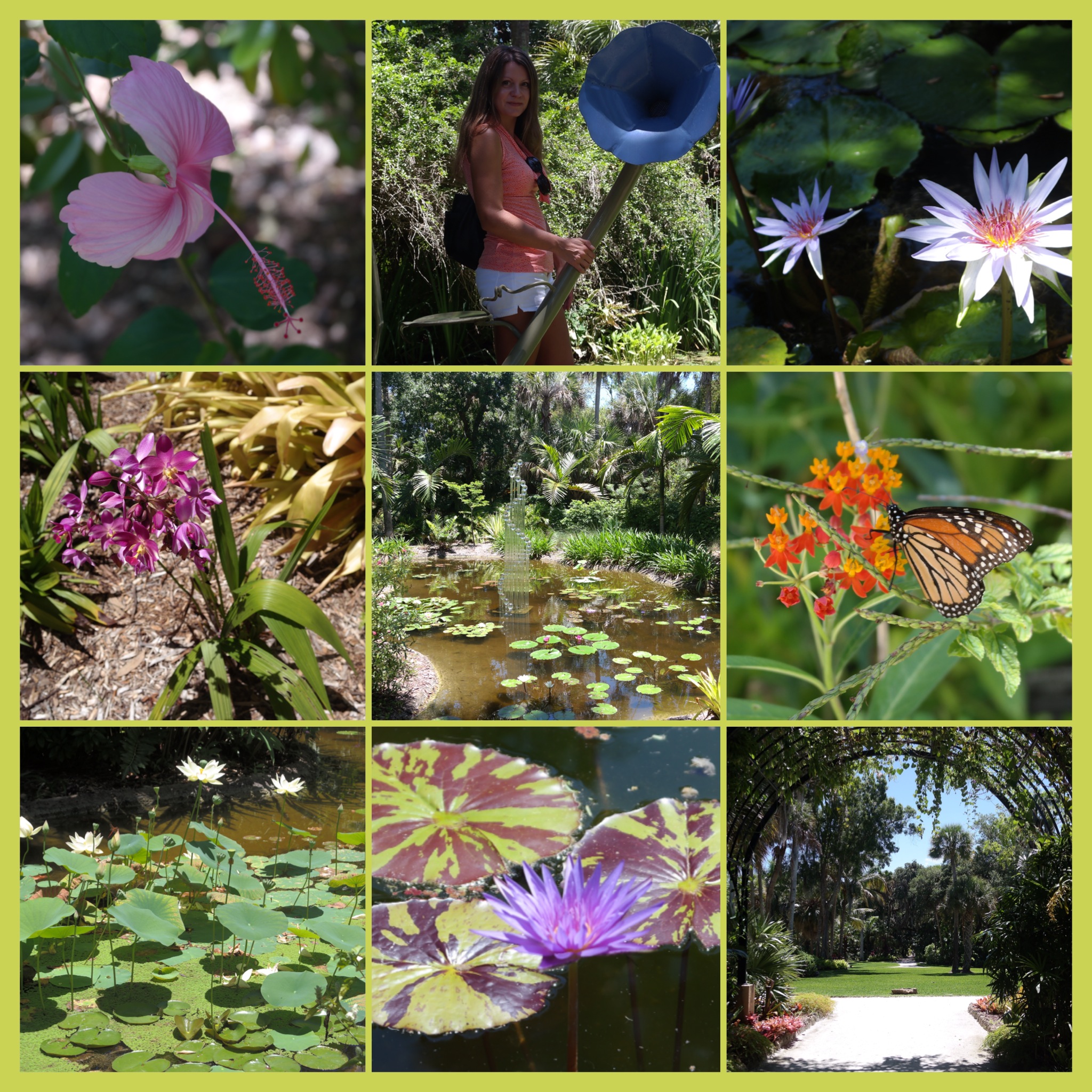 Stunningly beautiful!
First impressions, as I entered the garden: what a lovingly restored and cared for tranquil and peaceful place! The gardens are dominated by the many interlinking ponds, with a variety of beautiful water lilies in all imaginable colors from dark purple to yellow and soft white.
There are lovely blossoms at every corner, colorful orchids and hibiscus, plenty of established vegetation, Spanish moss, a variety of palm trees and last but not least: some restored buildings to discover. It well and truly is a place to lose oneself in. One might be forgiven to expect the odd fairy flying by, alas I only saw dragonflies and butterflies keeping me company this afternoon. Plenty of shade for a nice stroll, a wonderful little café (regrettably closed in the summer), a cute gift-shop, and helpful volunteers explaining the best way to get around the gardens. All in all it gives the impression of a clean, well run and much loved place.
Well worth a visit if you are in Palm Beach County.
Guess what I bought in their gift shop? Oh I had been eyeing up this guide for the longest time!!
 Simply the best for identification of flora and fauna in FL
National Audubon Society Field Guide to Florida
(adsbygoogle = window.adsbygoogle || []).push({});