When I set forth to explore the Biltmore Hotel, I vaguely remembered my first visit in 2005, and I recall an imposing building with a big lovely pool and something about Johnny Weismueller ( 'Tarzan') training in this pool. That was pretty much as far as my memory stretched.
This time, I took it all in. As I entered, sporting the 'drowned rat' look from one of those mid-day downpours all too common in the Florida summer, helpful and friendly staff greeted me and shoved some brochures my way, when I explained about my quest to find out about the history of their hotel.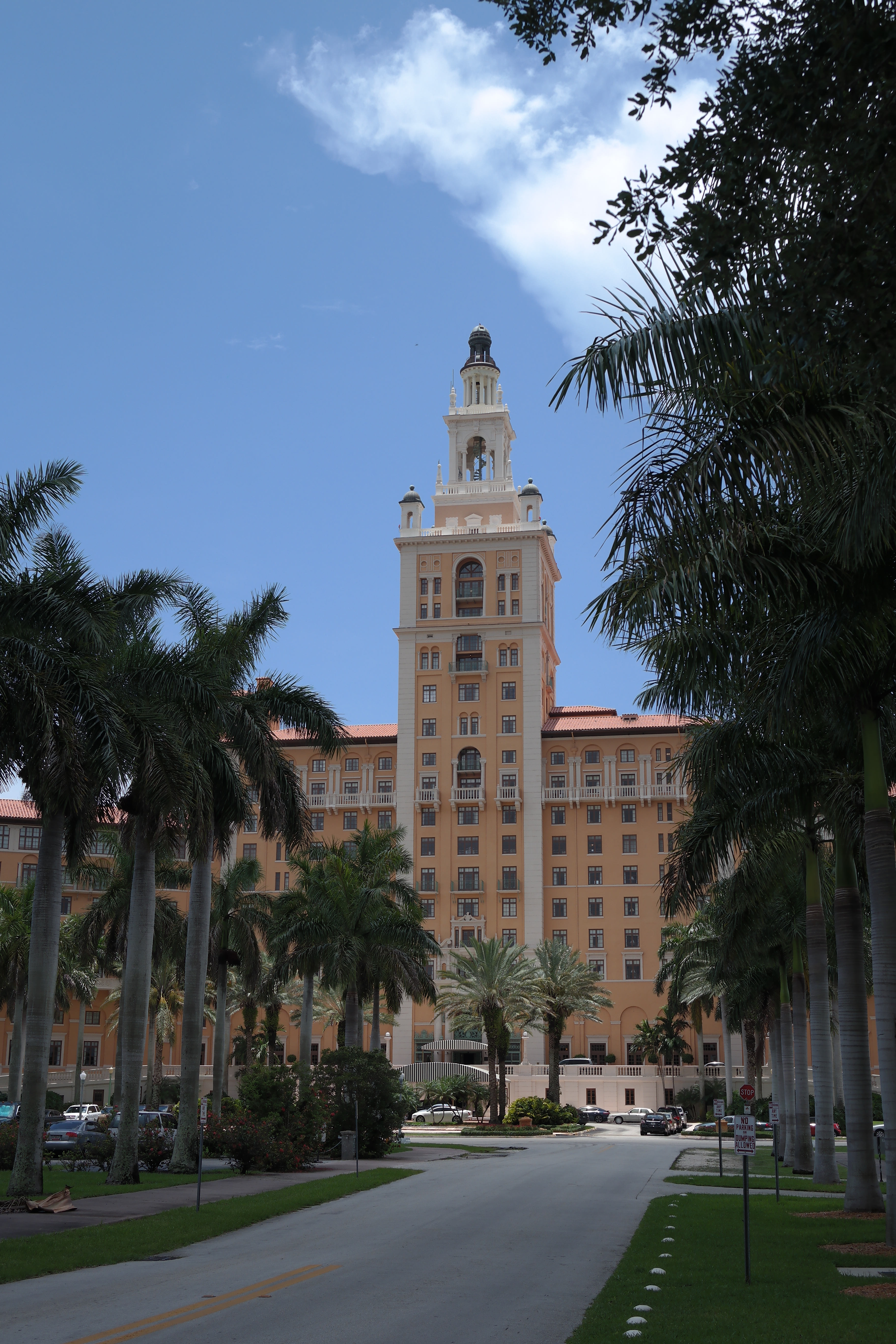 Beautiful Biltmore
I then spent about 4 hours on the property, and let me tell you this: I'd have moved in straight away had they let me! From my first visit, I did not remember it quite so beautiful, majestic and with so many intricate and lovely details, nor did I remember it sporting quite so many relaxing and wonderfully different bars and restaurants.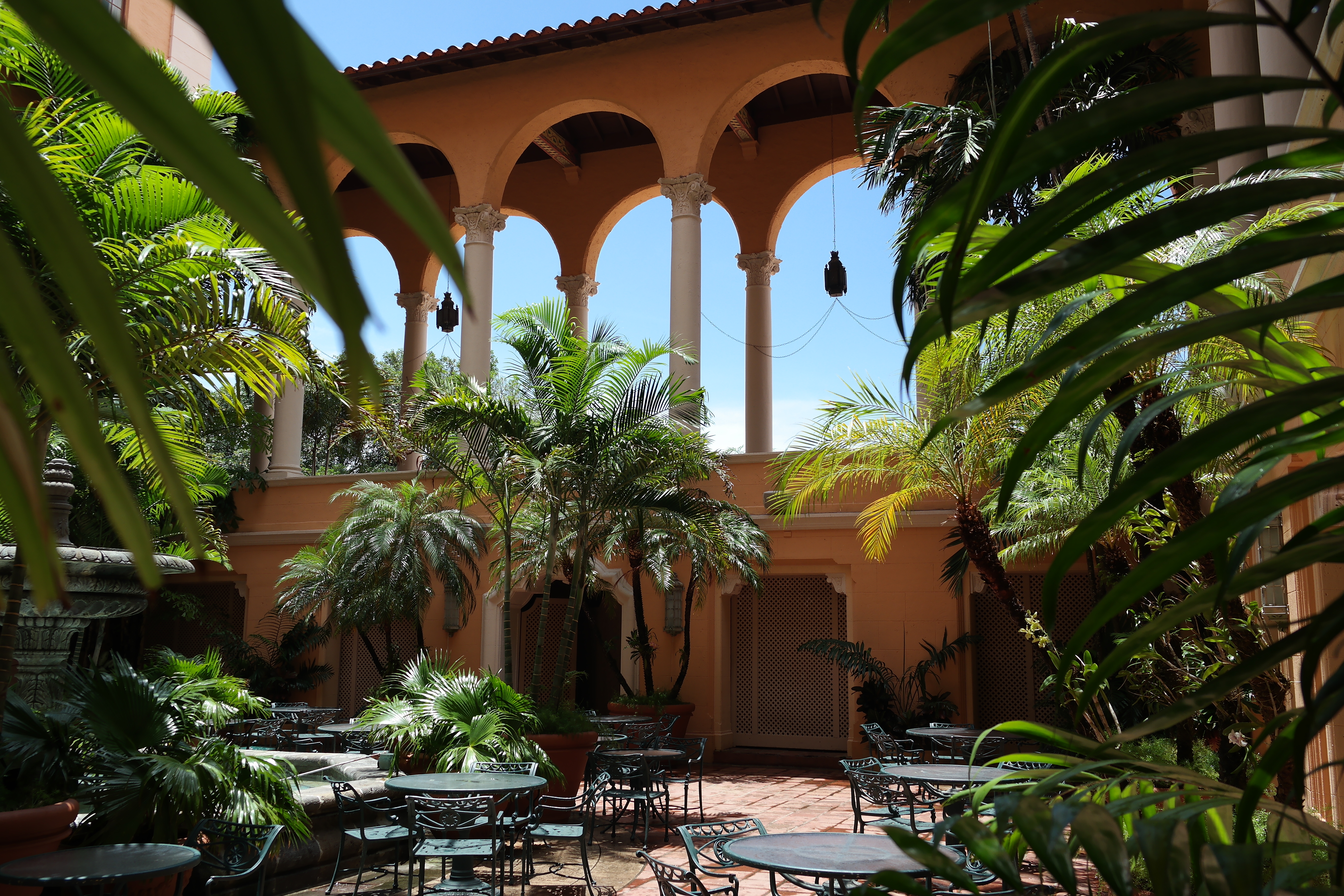 Courtyard and Fountain
I actually had trouble narrowing it down to 10 reasons. Personally, I would have started with the fact that they have Happy Hours at their bars, including the lovely pool bar, but for those of you who aren't bar flies, here are some more sensible reasons as to why you should visit the Biltmore right now:
1. The Biltmore Hotel Is Absolutely Beautiful
You can't fail but notice the grandeur of the Biltmore already miles away, on your approach. Nestled in a fairly quiet and 'plush' residential area, it rises above all other buildings with its imposing structure and 93-foot copper-clad tower.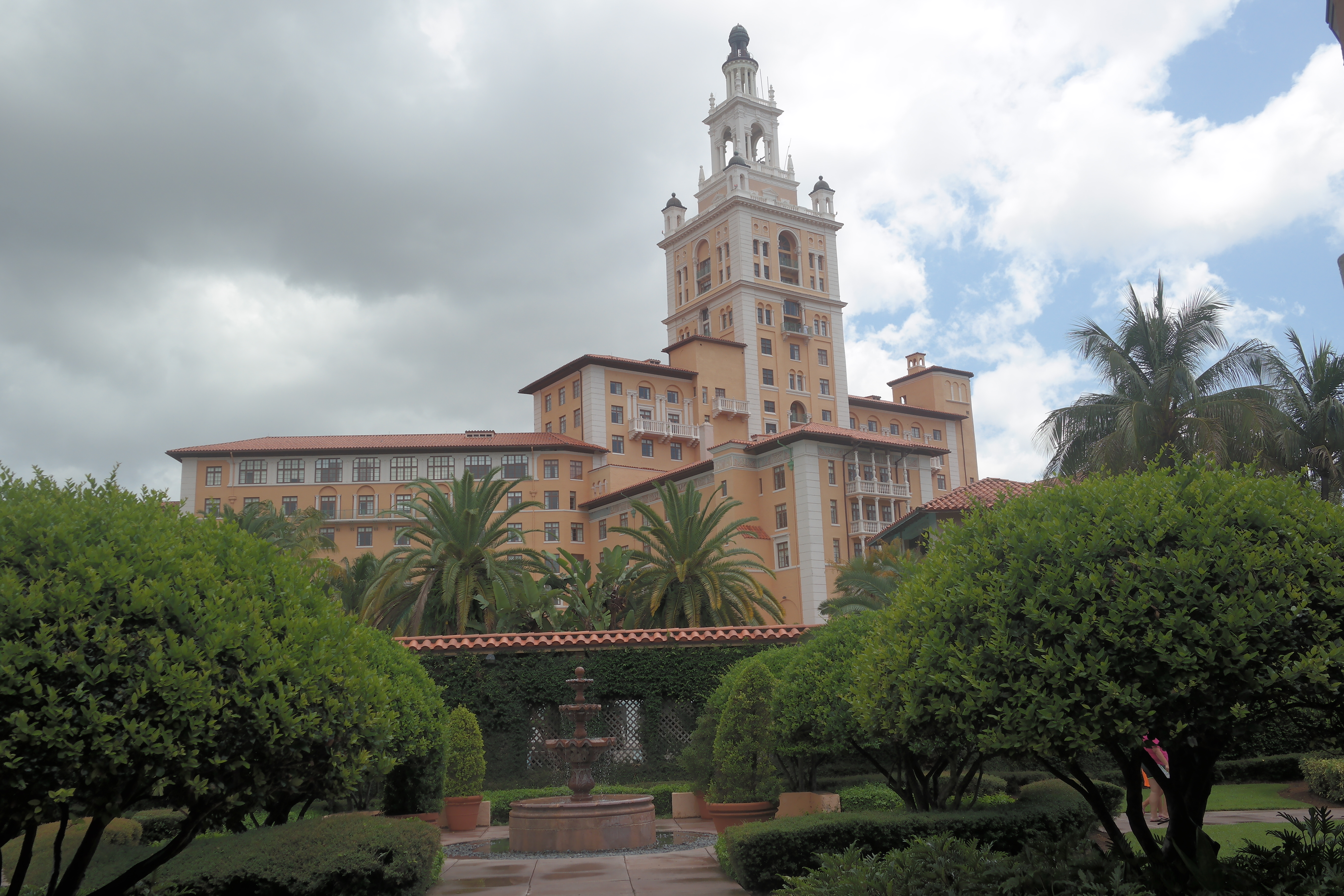 Back Of Biltmore
There's everything you would expect to find in a European castle: hand-painted frescos on barrel-vaulted ceilings, travertine floors, fine marble columns, leaded glass fixtures, carved mahogany furniture, and of course: well tended and mature gardens. Unsurprisingly, when it opened its doors for the first time in January 1926, guests and many celebrities came from all corners of the country, some even on special trains marked 'Miami Biltmore Specials', to visit this magnificent property. One can only imagine how imposing it must have been in its hey-day. Fret not, a lot of that old-fashioned charm, as well as modern touches, will greet you as soon as you enter.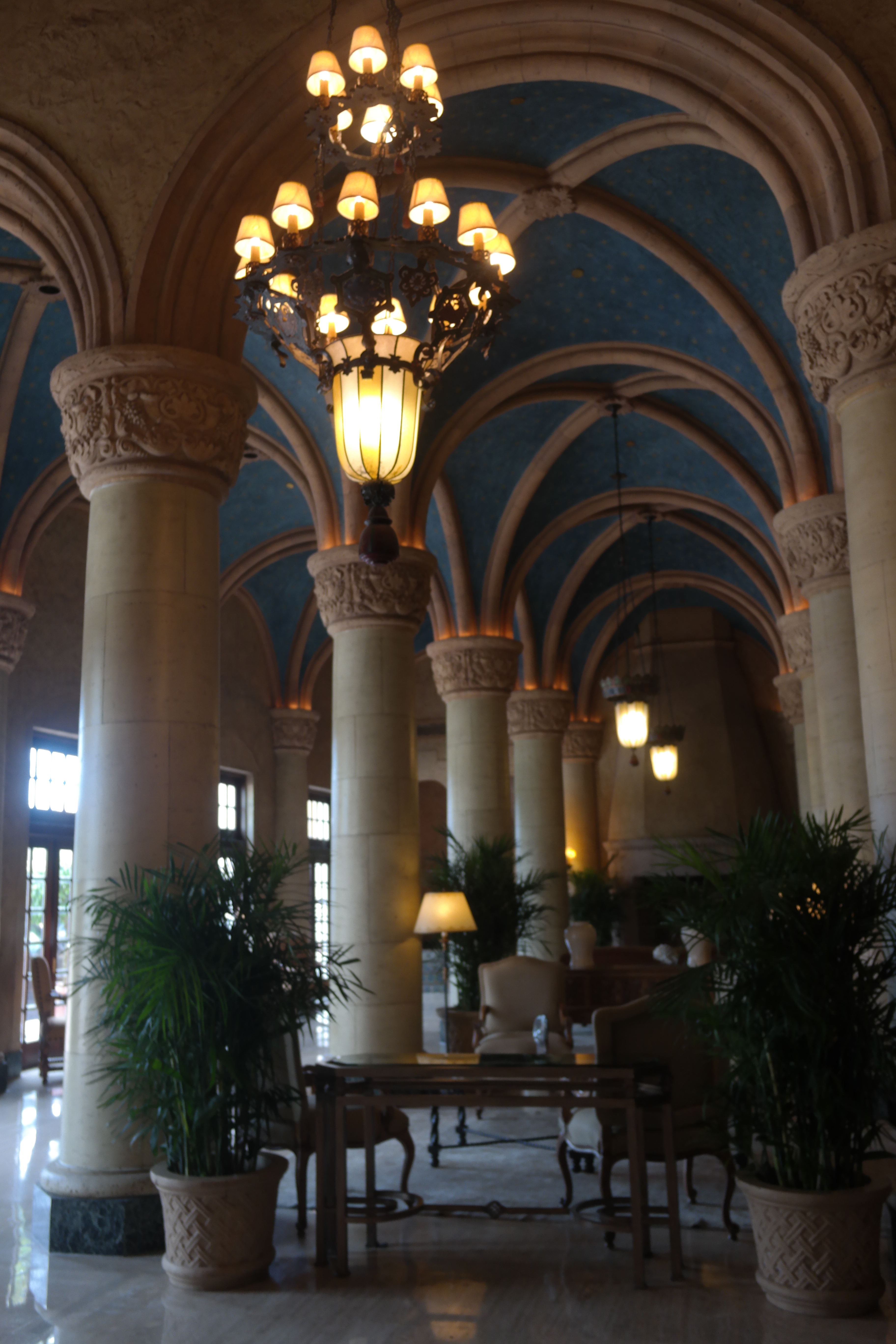 Vaulted Ceiling
2. The Biltmore Was The Playground For The Rich And Famous
In the 1920's, through to the early 1940's, the Biltmore Hotel was one of the most fashionable resorts in the whole of the United States. Celebrities, royalty and statesmen shook hands here and enjoyed the Biltmore's setting, grandeur and offerings. Some famous and infamous guests include the Duke and Duchess of Windsor, Ginger Rogers, Judy Garland, Bing Crosby, Franklin D. Roosevelt and Al Capone. Yes, THE Al Capone. You could even grab a swimming lesson with Johnny Weissmueller, if you were so inclined, as he was the hotel's swimming instructor, before he swung from trees in Hollywood as 'Tarzan'.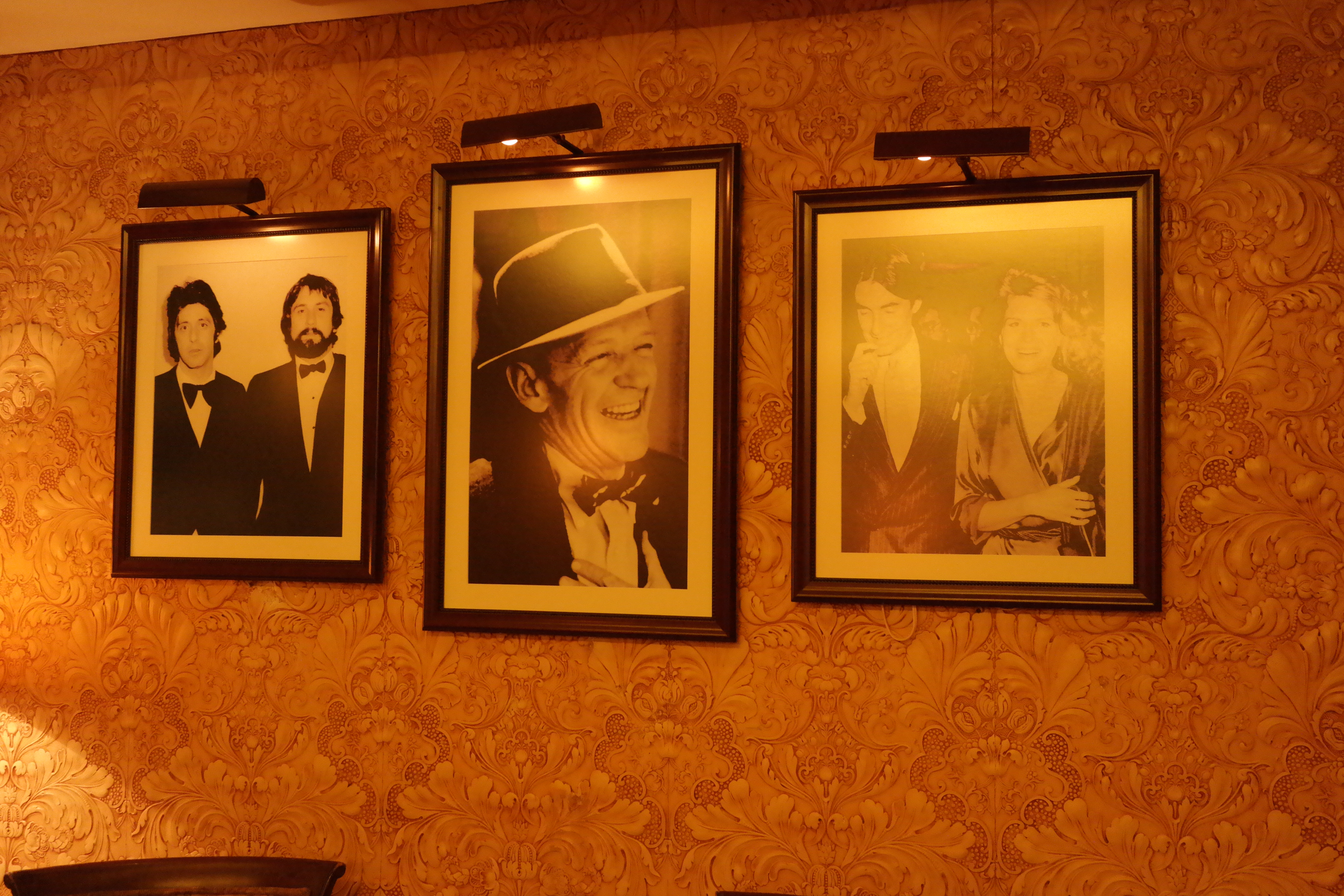 Famous Guests
3. The Biltmore Hotel Is A Designated 'National Historic Landmark'
The title of 'National Historic Landmark' is a special designation for historic buildings and structures, and only offered to about 3% of historic properties. Why the Biltmore? I can think of many reasons. It was an audacious and ambitious project in its day, costing the (then) enormous amount of $10 million, and including the 400 room hotel, famous golf course, a country club, a service building, polo fields, tennis courts and enormous pool. No expense was spared on the luxurious materials and furnishings used. The Biltmore was frequented by the rich and famous from close and afar, all leaving their legacies and stories at the Biltmore.
It also played a pivotal role in the war effort, when during WWII in the early 1940's, it was converted into a huge hospital. In fact, it remained a Veteran's Administration hospital until 1968. All these reasons and many more, make this property so special and unique.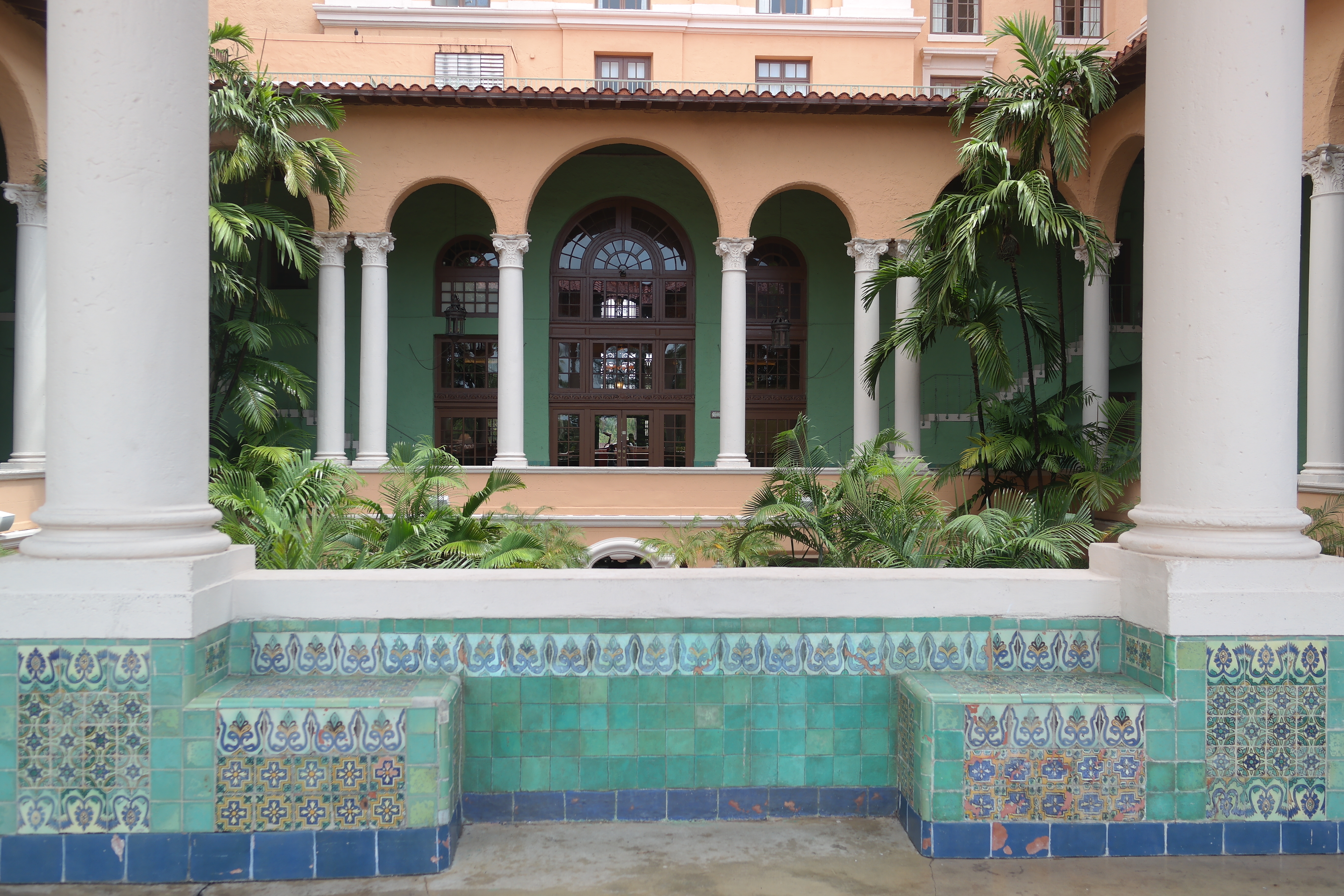 Lovely Tiled Seating
4. The Biltmore Has Enjoyed Private And City Investment
Not only was the Biltmore an audacious and expensive project when it was built by George Merrick and John McEntee Bowman in the 1920's, but also in later years, this important landmark has seen major investment by the city of Coral Gables: $55 million in the 1980's; Also, there was a sizeable investment by a company: $40 million by Seaway Hotels in recent years. This is your heritage too, saved in no small part by taxpayers money, and a 'living museum' for all of our enjoyment. Go and see what those tax dollars were spent on, and I am sure you will agree that the majestic Biltmore warranted saving and restoring for future generations.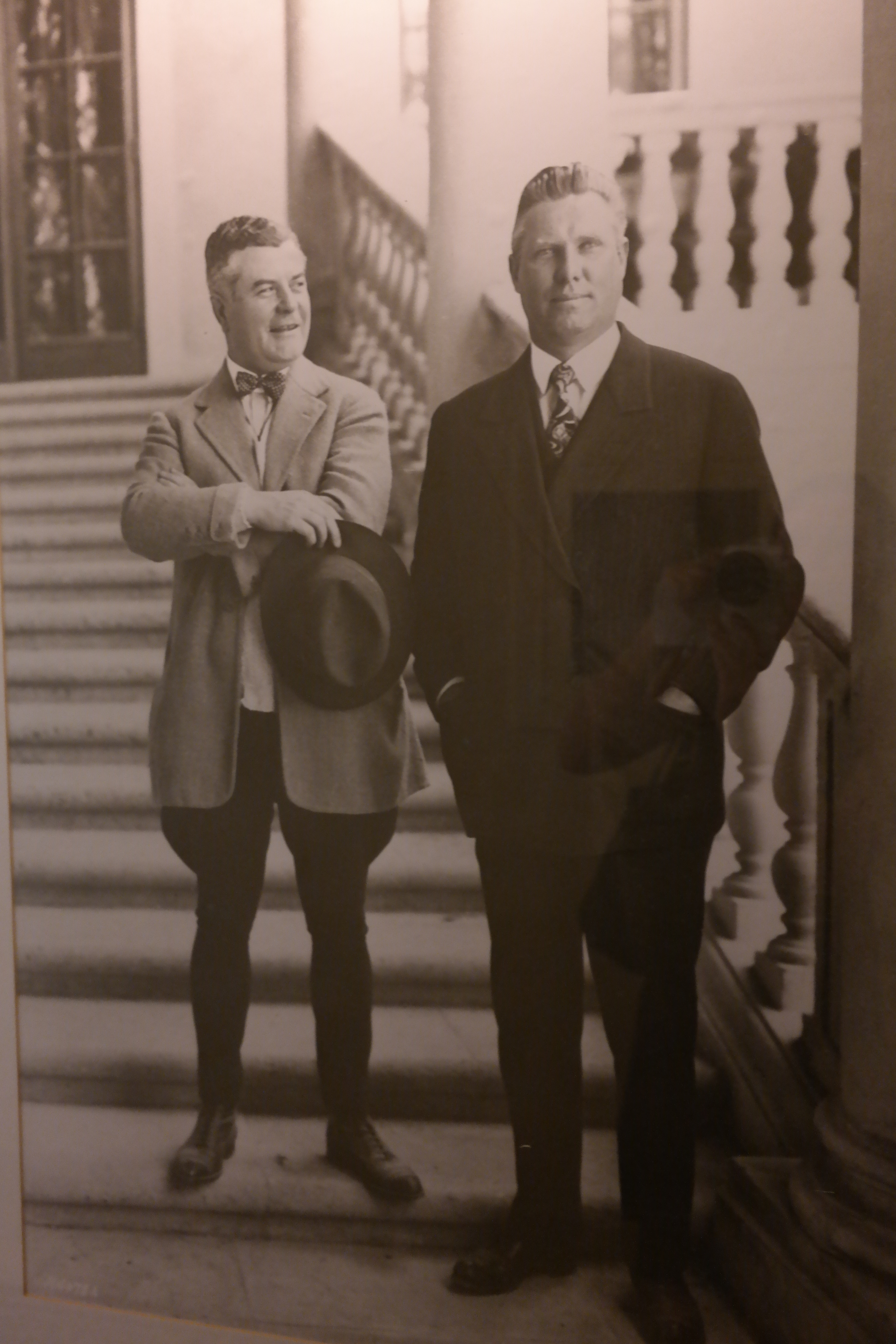 Bowman (left) and Merrick
5. You Will Love The Variety Of Restaurants And Bars (Did I Mention Happy Hour?)
I am surprised at making it to point 5 without mentioning the Happy Hour (Monday to Friday 5-7 at the time of writing), and the wonderful and tastefully furnished bars and restaurants at the Biltmore. In fact, it is possible to spend your entire day just relaxing in the bars and restaurants, moving from pool to golf course, to indoors and back outside. Start your day with breakfast at the wonderful and relaxing 'Cascades' pool bar, and work your way inside for lunch at the 'Fontana' by the beautiful fountain in the courtyard. Why not meander for a drink or coffee to the 19th hole golf course café, or have afternoon tea inside? If you prefer dimly lit, go and have an adult beverage at the Cellar Club or Biltmore Bar. Then maybe more relaxing by the pool, followed by getting ready for dinner at the exclusive French themed 'Palm d'Or'? Incidentally, I stumbled over their head chef, who saw me taking pictures and was so very kind to open up the doors to his (then closed) restaurant for me. I did not know who he was at the time, and I guarantee you if his food is half as good as his humble and generous personality, it must be absolutely delicious. In fact, I hear it is no less than outstanding.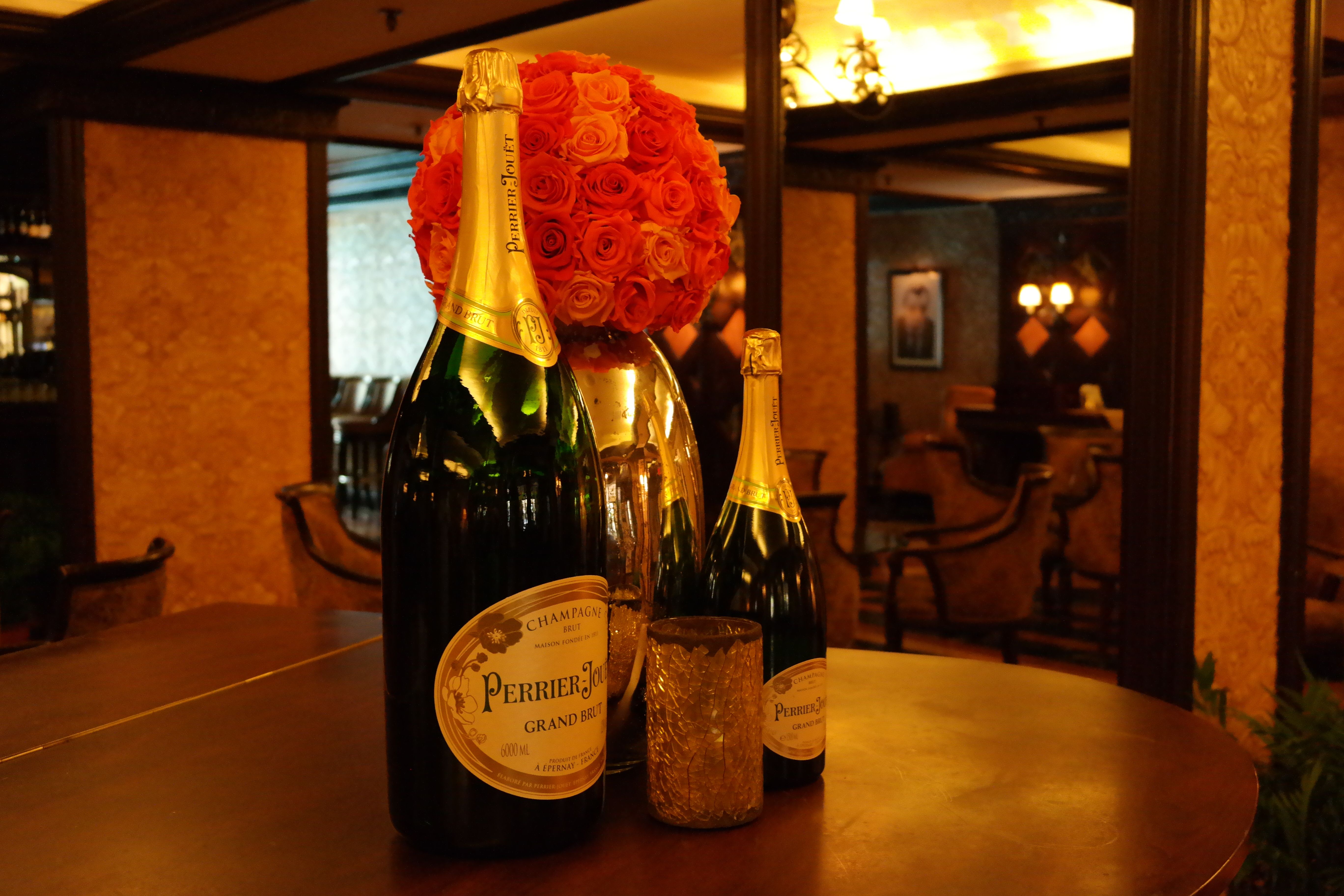 Champagne Anyone?
6. The Biltmore Hotel Has A Timeless And Relaxing Vibe
In fact, as soon as you step inside, you will feel like you have arrived in a different era, where everything is beautiful and timeless, oozing the luxury of a bygone age. A far cry from the loud, colorful tack and kitsch in South Beach. The staff are attentive without being overbearing, and the whole place is all about relaxation from another century, where people had the luxury of time. To illustrate just how relaxed the atmosphere is:
I was free to roam all areas – for hours. Nobody asked me what I was doing, mooching about with my camera in all corners, and in fact, I even had doors unlocked for me on suggestion of the staff so I could take more pictures! The whole place has a positive and relaxed vibe and this is why it is a gem for anyone who is tired of Miami South Beach, or struggled through Miami traffic – you will instantly relax.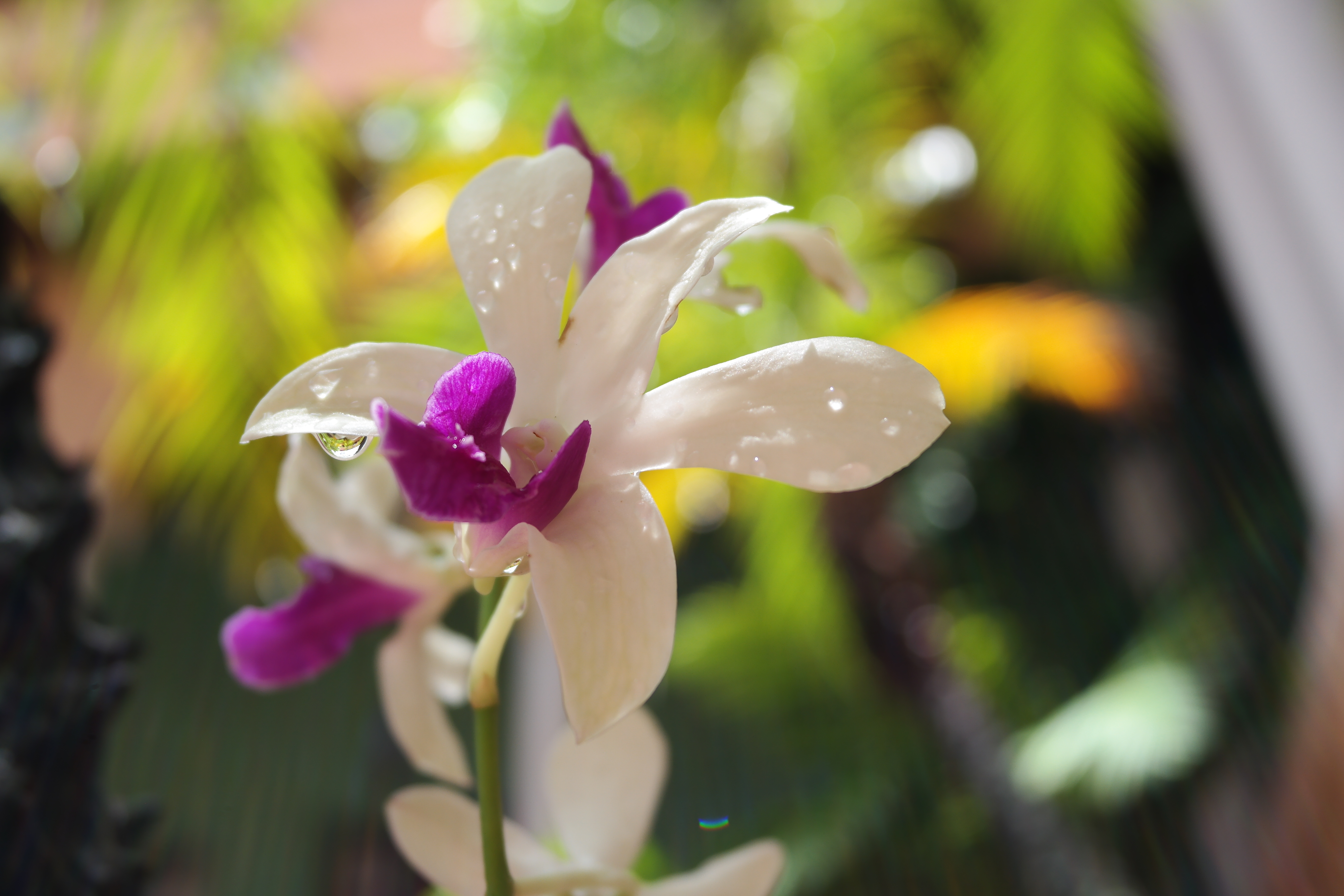 Orchids Everywhere
7. The Biltmore Is Easy To Reach
In fact, it is only a ridiculously short drive from Miami airport, so it can easily be visited on the way to and from the airport. Also, a visit to Coral Gable's miracle mile, or the Venetian Pool, could easily be combined with a visit to the Biltmore Hotel, literally a few minutes away. Coral Gables and the close-by Coconut Grove are also worth visiting, and together with the Biltmore make for a great daytrip. There are no traffic headaches at the Biltmore, as it is situated in a quiet residential area, far away from the crowds, downtown traffic and erratic drivers.
8. The Record-Breaking Beautifully Restored Pool
The pool does demand a mention for being the largest and probably most beautiful hotel pool I ever saw in a hotel built in the earlier part of the 20th century anywhere.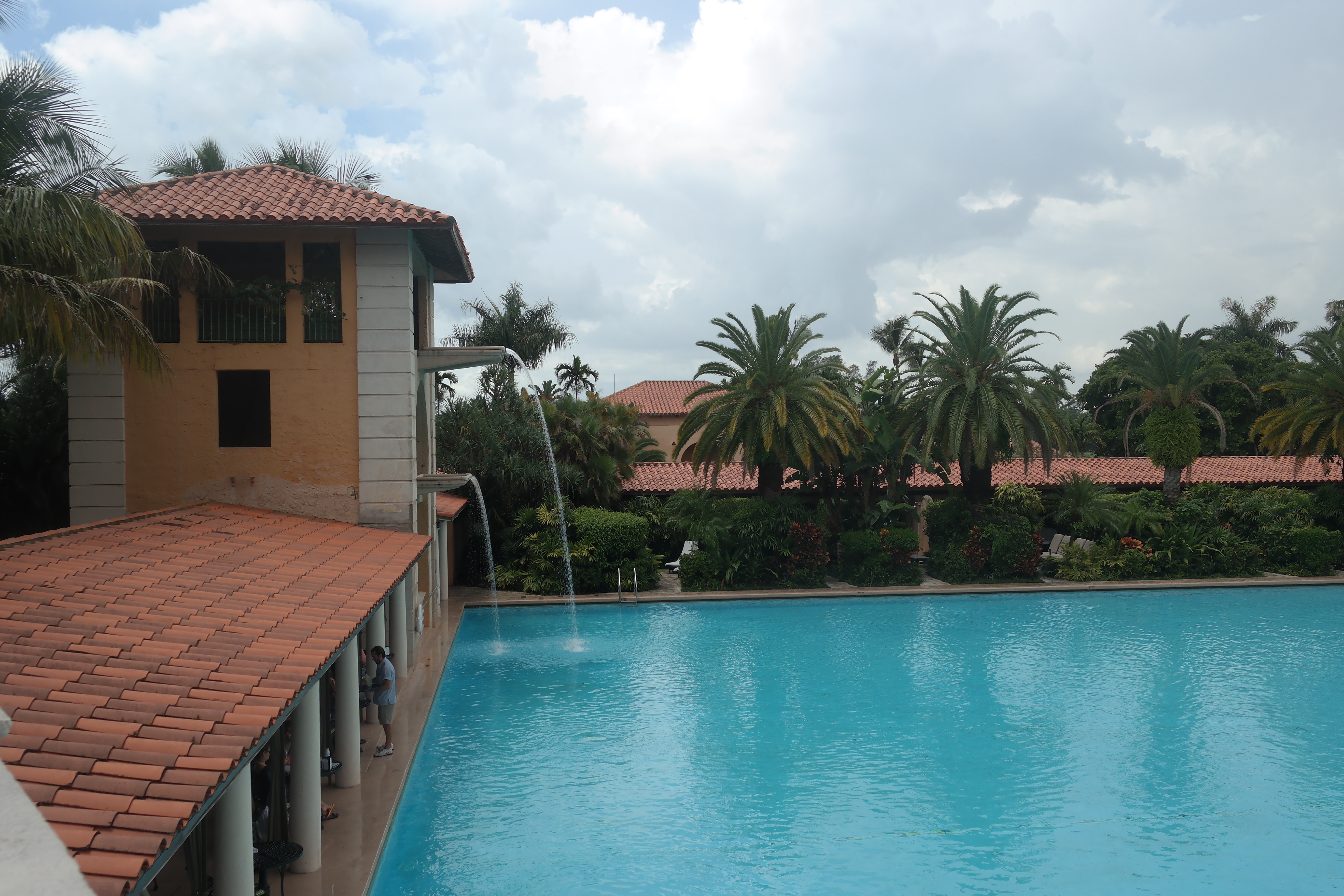 The Pool
Not only is it record-breaking in size, but former Olympic swimmer, Johnny Weissmueller, employed as swimming instructor here in the 1920's, broke a world record in this pool, and subsequently went on to win 5 gold medals at Olympic freestyle swimming events. On an interesting side-note, Weissmueller was reportedly fired for running through the hotel naked one night. This report was not alluding to whether he was trying to break another world record, or preparing himself for his later role of Tarzan. However, despite this stunt, he was subsequently re-hired, supposedly due to the protest of many of his female friends.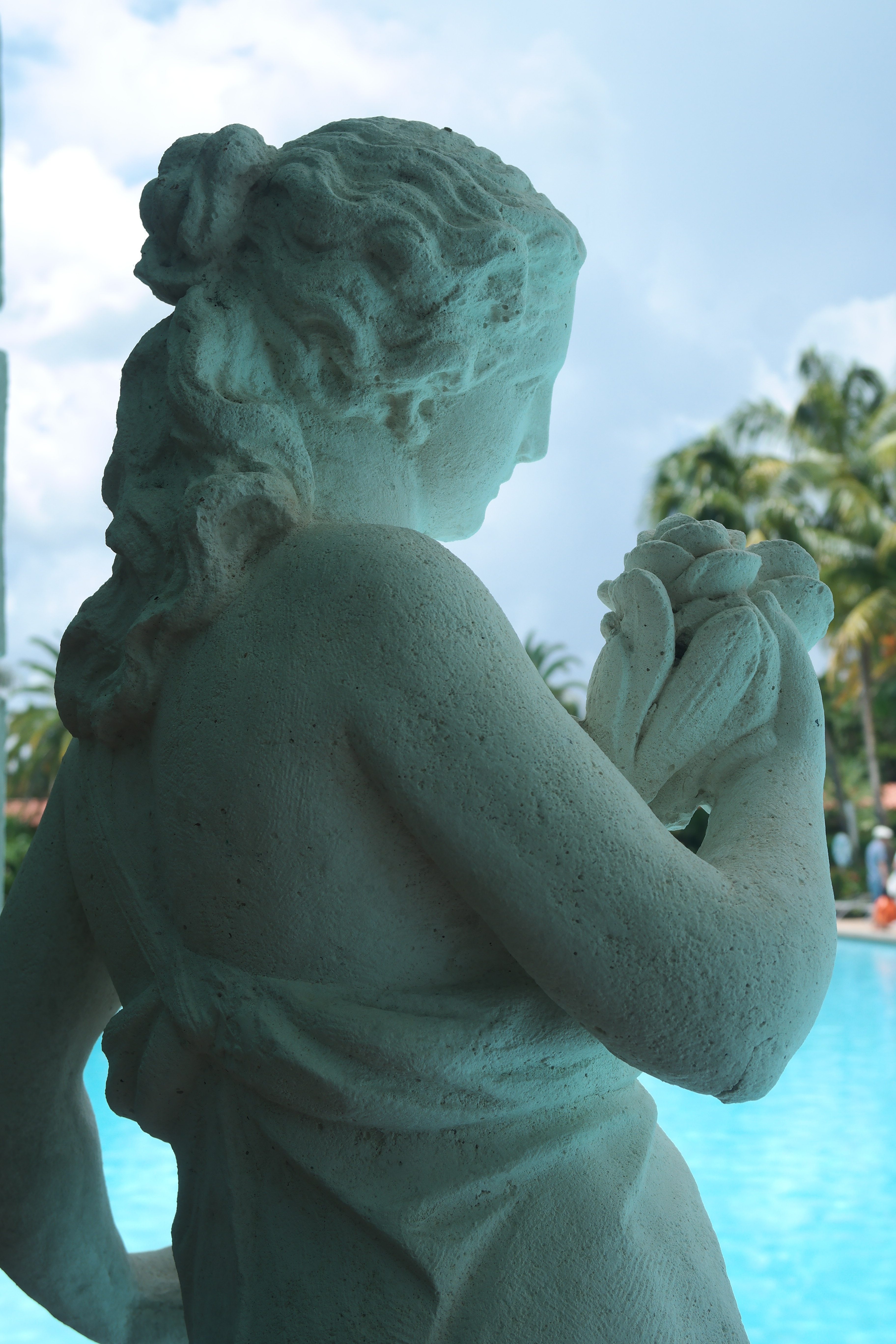 Pretty Pool Lady
9. The Legendary Golf Course
The 18 hole Golf Course, designed by well known golf-course designer Donald Ross, was completed in 1925, almost exactly a year before the hotel had its opening ceremony. It fell into disrepair in the later 20th Century, and spent decades languishing as an underfunded municipal course, and was recently refurbished along with the hotel. The course served many well known sporting celebrities during its existence, including Babe Ruth, Bobby Jones, Johnny Weissmueller and of course Tiger Woods. There is the historic club house and a golf store plus a Café, so the Biltmore Golf Course by itself makes for a wonderful day's outing, especially if you are an avid Golfer.
10. Florida Residents Enjoy 20% Off Room Rates In Summer
Is there a better excuse to spend a whole weekend living it up at the Biltmore? At under $200 for a room with this discount, it sets you back less than a night in a mediocre hotel in Key West. Plus, it's the perfect venue for a special and classy treat, for example a romantic weekend, wedding night, anniversary celebration, birthday treat, or 'just because' – you name it. By the way, if you want to treat me to a room and board for bringing all this wonderful information to you, please contact me!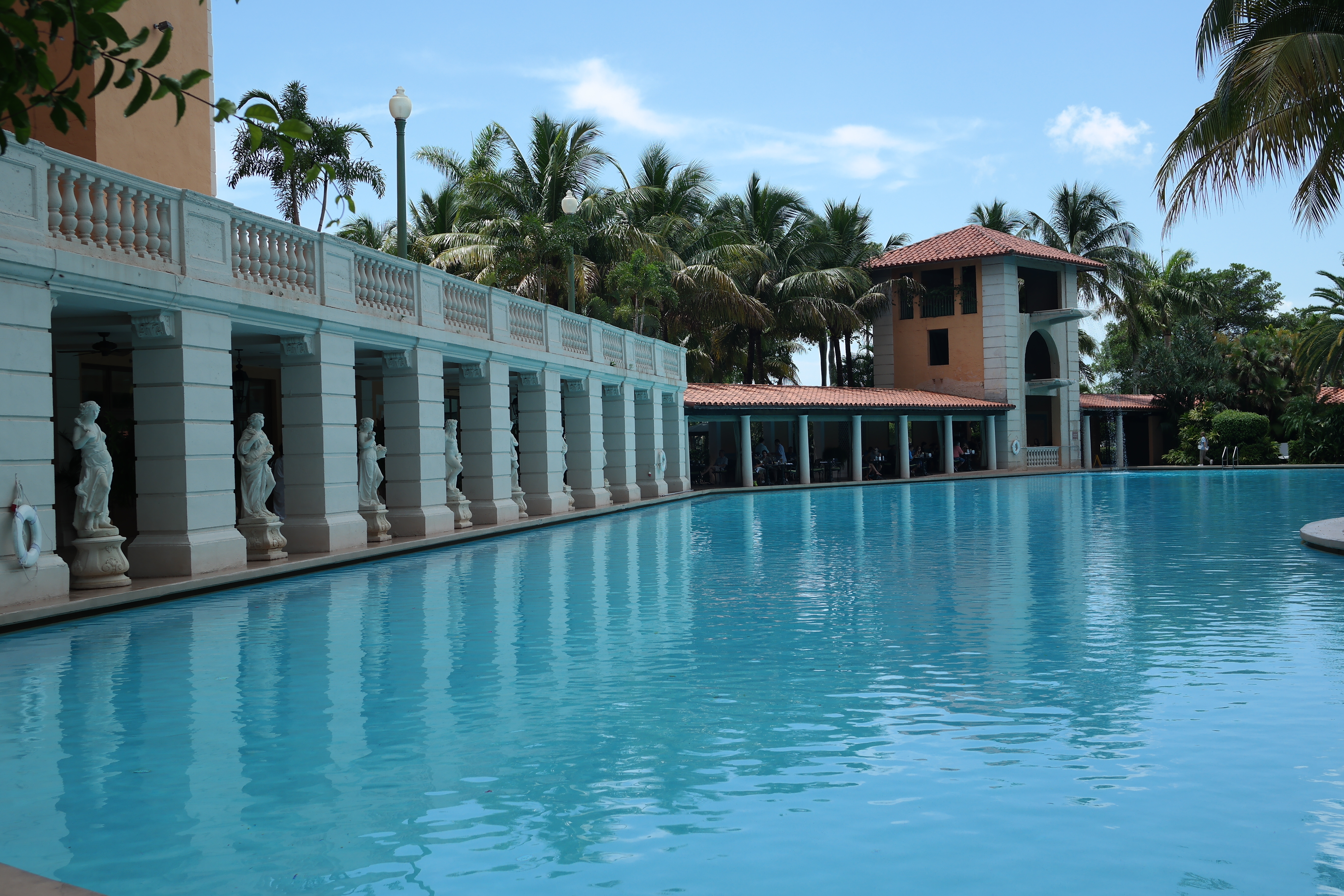 Most of this Information was gleaned from the Biltmore's own historical account, much of which can be found on their website:
www.biltmorehotel.com
The pictures are the authors own except the black and white copy of Bowman and Merrick, courtesy of the Biltmore Hotel.
The Biltmore Hotel: An Enduring Legacy
(adsbygoogle = window.adsbygoogle || []).push({});