I hope you enjoyed my blog and found inspiration for 'things to do' in Florida. I wanted to create an ever-expanding resource for those who enjoy what nature has amply provided us with, without breaking the bank. Did I succeed?
Sharing Is Caring
If you enjoyed the site, please help spread the word by sharing the love (and the site) and/or following us on the social sites by clicking on the buttons at the bottom of the page. Share, click, like, post, follow and please subscribe to my blog (on the homepage) if you like. I would so appreciate it and it would mean the world to me. Thank you!
More than anything, the website is my passion and I am hoping to raise awareness for the appreciation and the preservation of natural habitats and State Parks.
Want To Leave A Tip?
This website is free for you to use and enjoy, however, the hosting costs for me have increased from 'free' to a monthly hosting bill to be able to accommodate my ever growing database and lovely images. I wanted to provide a professional website and experience for you.
I am paying for everything out of my own pocket.
You may have noticed that there is no annoying pop-up advertising on this site, and I want to keep it that way. Although it is definitely not expected, your enjoyment is my reward, I would be ecstatic for every little bit of help with the upkeep of this site, every single dollar helps. Thank you so much.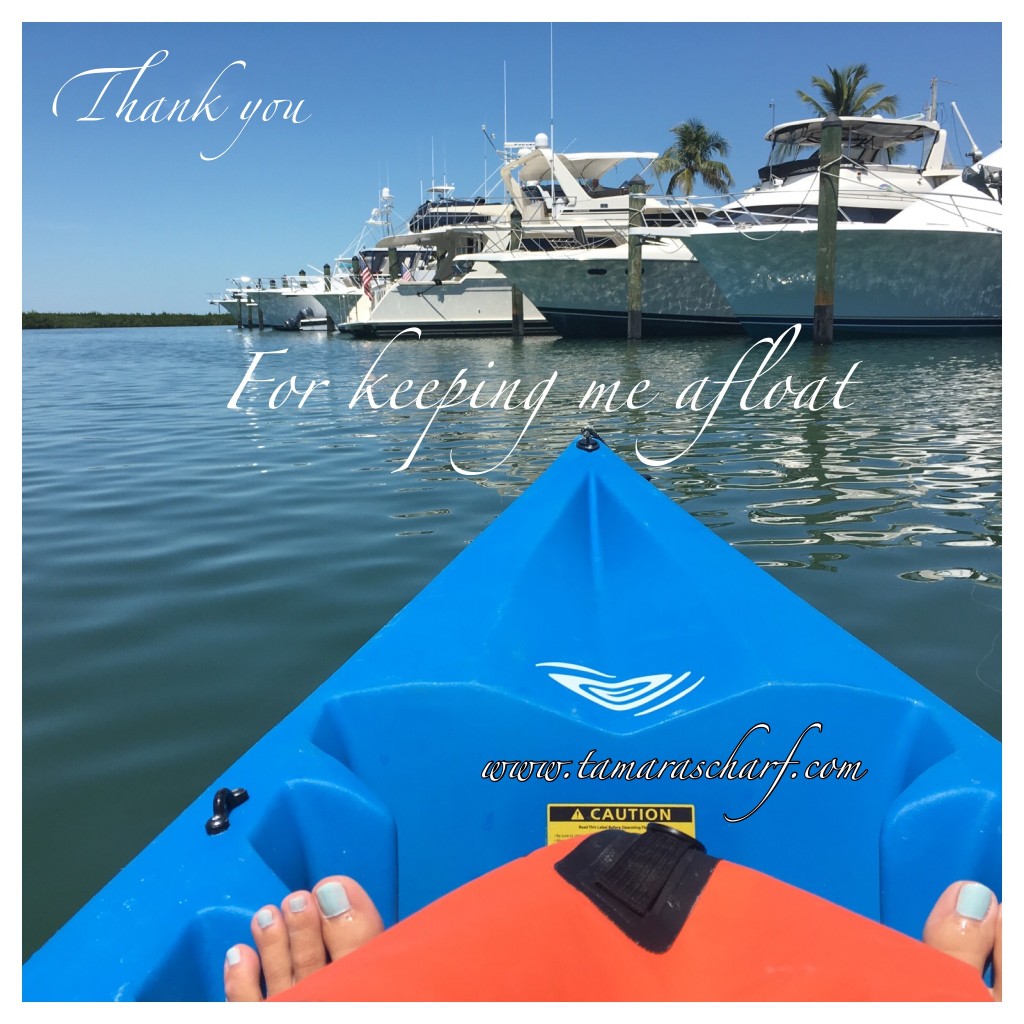 Thank You!
You Could Buy My Book – Walking The Keys To Happiness
If you prefer to hold something in your hand rather than a 'donation', I would be so very happy to send you a copy of my book 'Walking The Keys To Happiness', which will be published in later April/ early May. It has advice on how to walk The Keys, as well as my personal diary (be prepared to giggle) and should be fun!
You can find it on Amazon here! If you really want to spread the love, I will be forever grateful for a review on Amazon.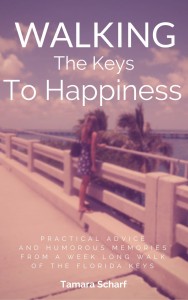 Out Now!
Want To Advertise?
I am now looking for interested parties,  appropriate to my topics, for example: hotels, motels, kayak outfitters, equipment for outdoor pursuits, anything fishing/kayaking/boating related, tourist attractions etc. Non-profit/historic associations, please contact me, you might be able to advertise for free.
Site stats are available on request and right now vary between 40- over 1000 visitors a day, depending on who catches the content. I have had Florida State Parks and other Florida websites share my content, which is when I get a spike in traffic. I am constantly working on SEO and backlinking, so visitors and views will increase over time.
Please contact me via email (tamara.sunandsea@gmail.com) or contact form below.  I look forward to hearing from you!