It has to be said: I am not the biggest fan of any man-made "nature" areas, which is what the Wellington Nature Preserve is. However, now about eight years old, it would be quite hard to tell that it is indeed man-made, if the signs at the entrance weren't saying as much.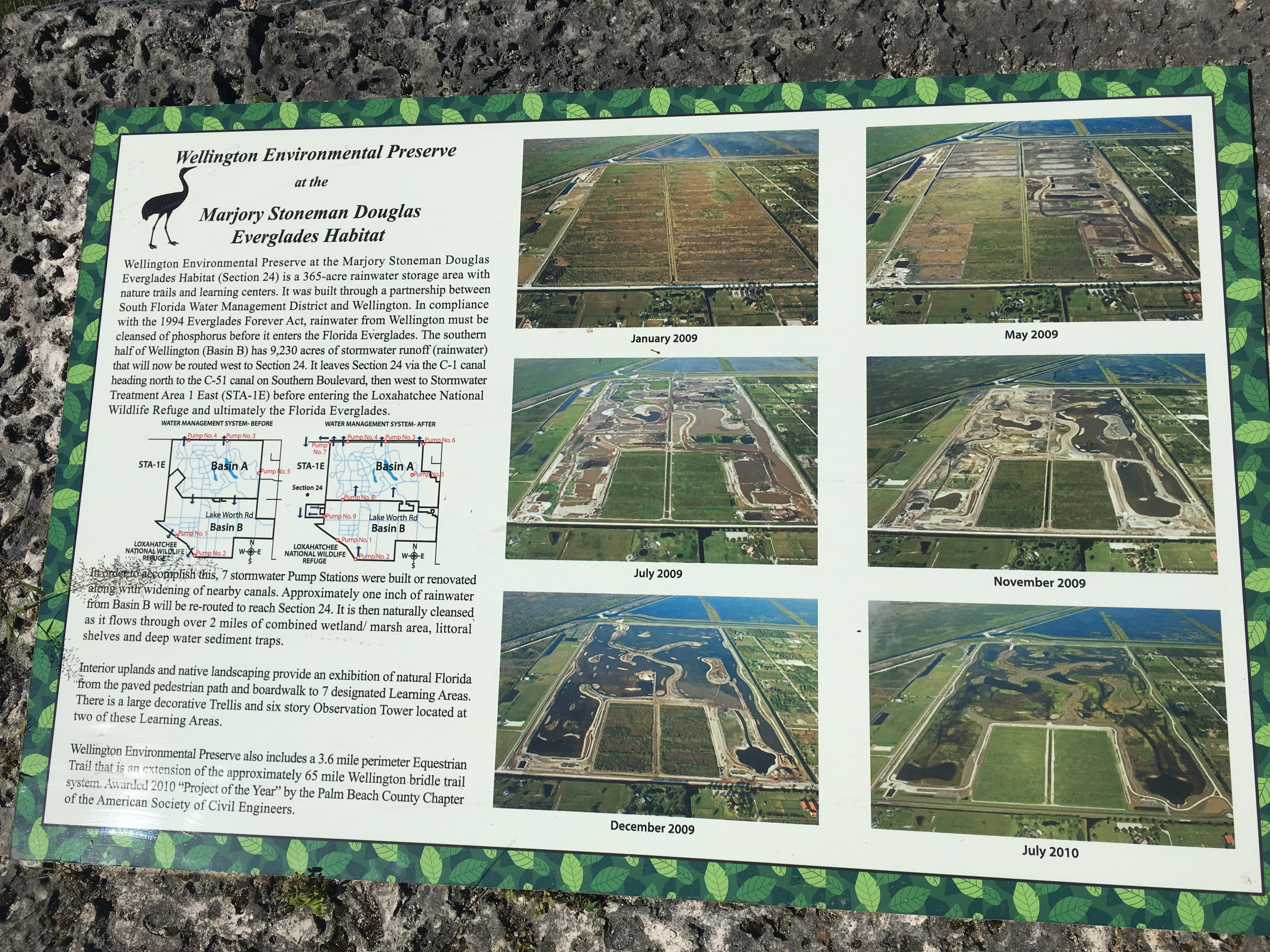 There isn't much traffic in the vicinity of the preserve, and the surroundings are very pleasing. All in all when you get there it makes you feel like you're a hundred miles removed from south Florida, even though you are just south-west of West Palm Beach. It's hard to believe.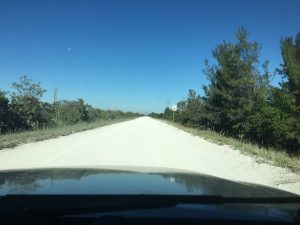 History of Wellington Environmental Preserve
The preserve was built as a joint venture between the South Florida Water Management District and Wellington, and completed in 2010. The intention was to clean and store rainwater before it is released into the Everglades. The southern half of the basin holds about 9230 acres of stormwater (rainwater) runoff that is then sent into the Everglades via the canal system.  7 stormwater pump stations were built – or refurbished – at the preserve to facilitate this. The idea is that the water is naturally cleansed as it flows through the wetland/marsh area of the preserve and before it is sent to the Everglades.
What is there to see and do?
There is a nice paved path leading around the preserve, with a couple of boardwalks. When we were there, it wasn't crowded even on a Sunday. I imagine it will feel very quiet on a weekday. It's a rare chance in South Florida to have a piece of wetland and birdwatching practically all to yourself. You can walk or bike the preserve, and we saw people enjoying both. It's nice to find a spot in South Florida where hiking and biking is uninterrupted by traffic or crowds.
I read some reviews of people bemoaning the lack of wildlife, however, when we were there I observed plenty of bird life at the preserve. Some of the birds we saw included woodstorck, hawks, roseate spoonbills, all kinds of herons big and small, ospreys and lots and lots of purple gallinules and ducks. There is an observation tower which is well-worth climbing, as it gives a great view of the surrounding farmland and the Everglades, as well as the preserve.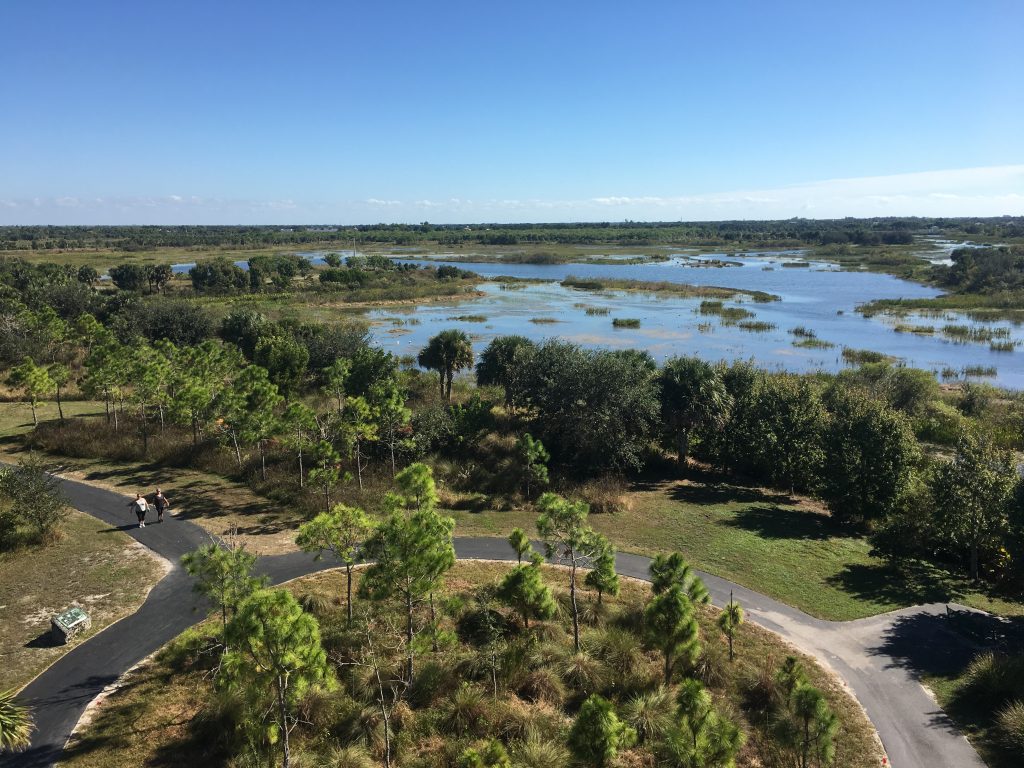 View From Tower
In addition to the inside paved path, you will also find a 3.6-mile perimeter trail (a hard-packed dirt surface), which is flat and easy to walk. You will encounter horse riders there. The perimeter trail – unlike the paved path – is not suitable for those with mobility problems using a wheelchair or walker.
We enjoyed the perimeter walk, as in addition to the wetland you also get to see some of the farms around the preserve, including horses and cattle. We spent a good 3 hours at Wellington Environmental Preserve, walking the inside paved trail as well as the outside perimeter. All in all we walked over 8 miles that day. A good way to exercise those legs while watching the wildlife.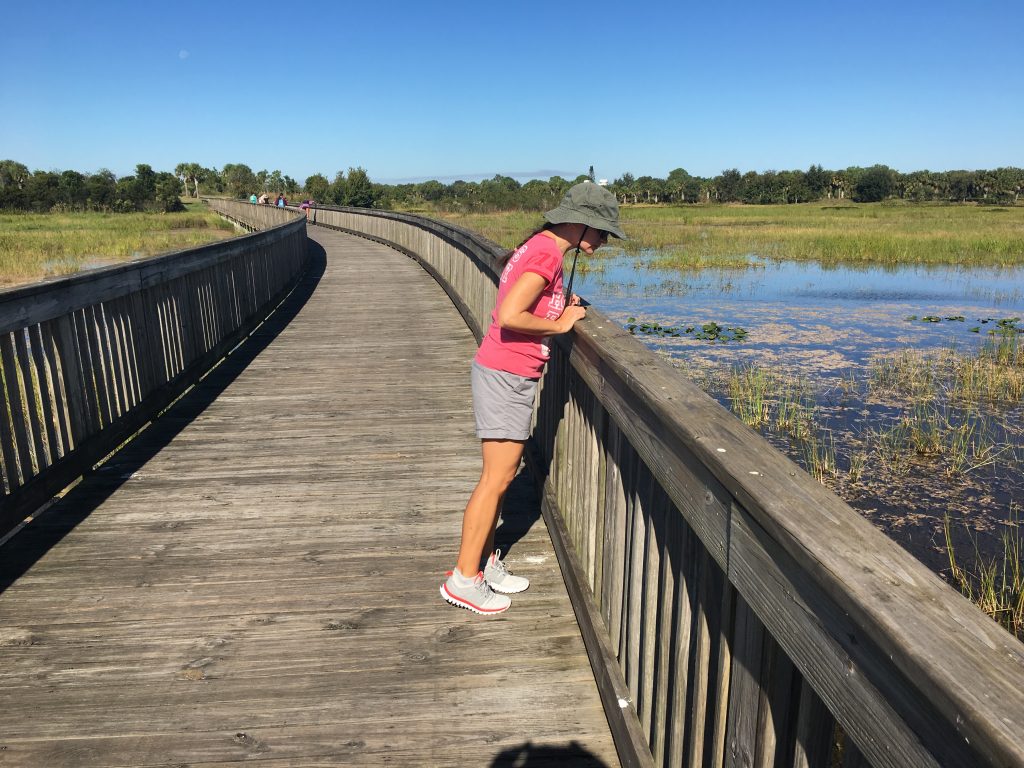 Tips and Directions
Wellington Environmental Preserve is located at 3491 Flying Crow Ranch in Wellington, just south-west of West Palm Beach. The drive to get to the preserve is a little different right at the end. Be prepared for some dusty and shakey (but well looked-after) dirt roads just before you get there. To be honest, to me the last 10-15 minutes of the drive were very relaxing, as instead of multi-lane highways with lots of traffic, you'll be going through some lovely farms and horse lovers' houses with paddocks.
There are restrooms at the entrance to the preserve as well as at various points throughout. Entry to the preserve is entirely free. I would suggest to enjoy this walk in the winter months, as there is very little to no shade and I am sure it can get very hot. Also, do take hats and sunscreen for the same reason, even in the winter months. It is South Florida, after all.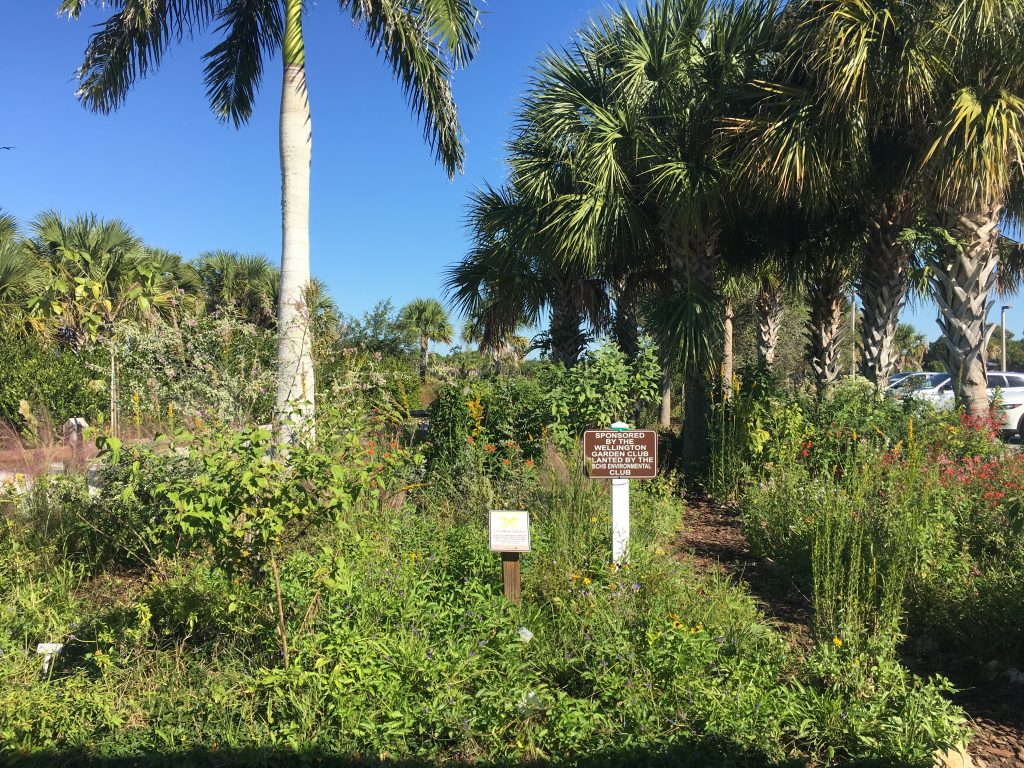 Butterfly garden near the entrance and car park