Sometimes, staying close to home has its advantages. A big project, finally finished before lunchtime, had me gasping for a little nature as a reward. With only half a day to spend and no wheels, what could I do? Good old Hugh Taylor Birch State Park came to mind, just under two miles from my little abode, offering relief from the ever increasing concrete jungle that is Fort Lauderdale. Off I went, camera in hand and happy to get out of my four walls.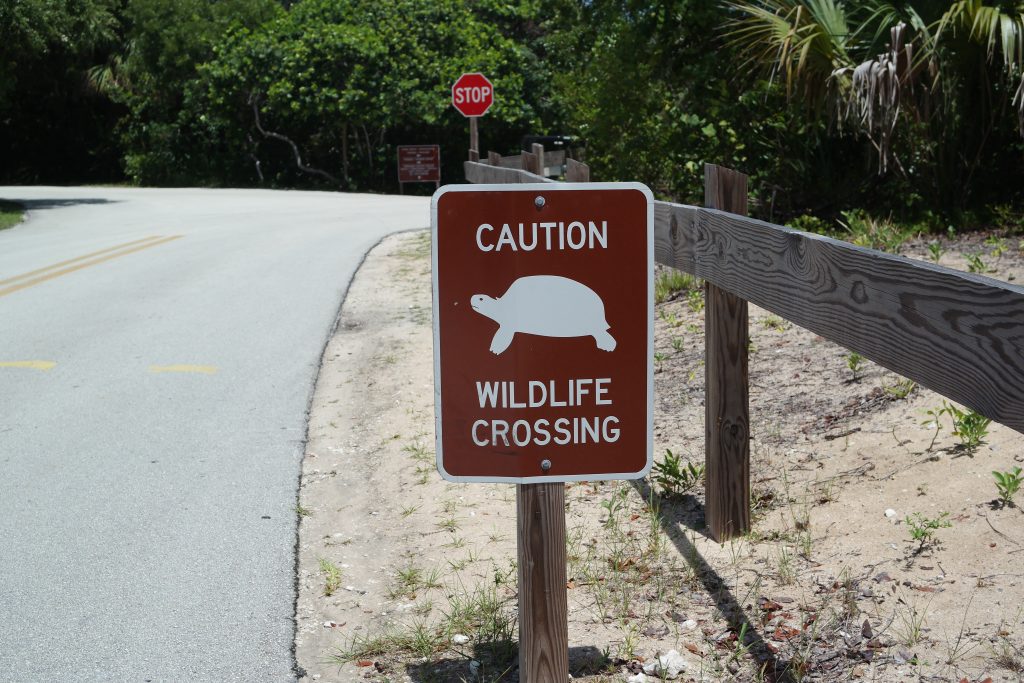 History Of Hugh Taylor Birch State Park
Let's start with the man himself, Chicago attorney Hugh Taylor Birch, who first came to Fort Lauderdale looking for a winter house in the late 19th century (1893). That makes him one of the first snowbirds, I guess?
At that time, Fort Lauderdale was little more than a village with a handful of houses and a store. Ocean front property could be had for as little as $1 per acre and Mr. Birch ended up owning an over 3 mile long stretch of beachfront property. All that for $3.500!
He built a house on the (now park) property at the ripe old age of 90, calling it 'Terramar', subsequently donating the estate to be a public park. In 1941 the State of Florida obtained the title to the property and it became 'Hugh Taylor Birch State Park'.
I found it interesting to note that Hugh Taylor Birch also had ties to nearby Bonnet House. The property was a wedding gift to his daughter Helen and her husband Frederic Bartlett, who built a gorgeous plantation style home with lush tropical gardens here. Bonnet House is as beautiful as eccentric and well worth a visit too.
Hugh Taylor Birch died in 1943.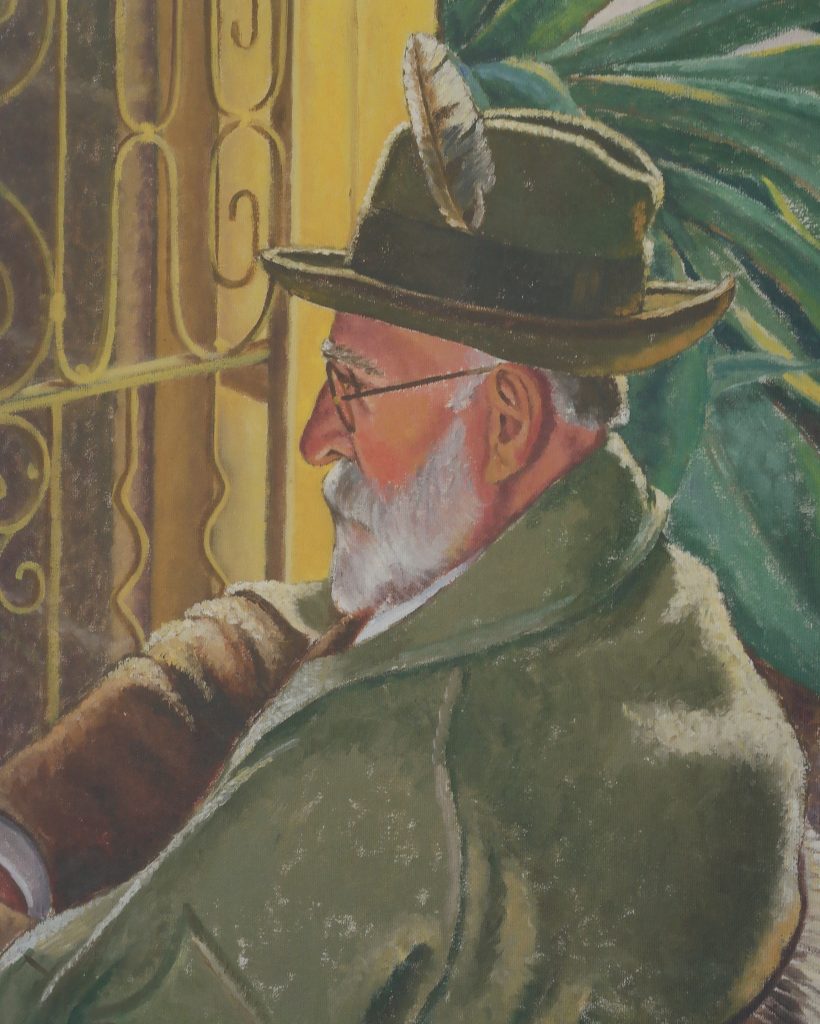 Hugh Taylor Birch
(Image credit: Hugh Taylor Birch Park Nature Center)
I can't thank this man enough for his incredible foresight to preserve this subtropical little paradise at a time when there was nothing but open land here. Could he have known how Fort Lauderdale would expand, and how little of the original landscape would be left less than 100 years later?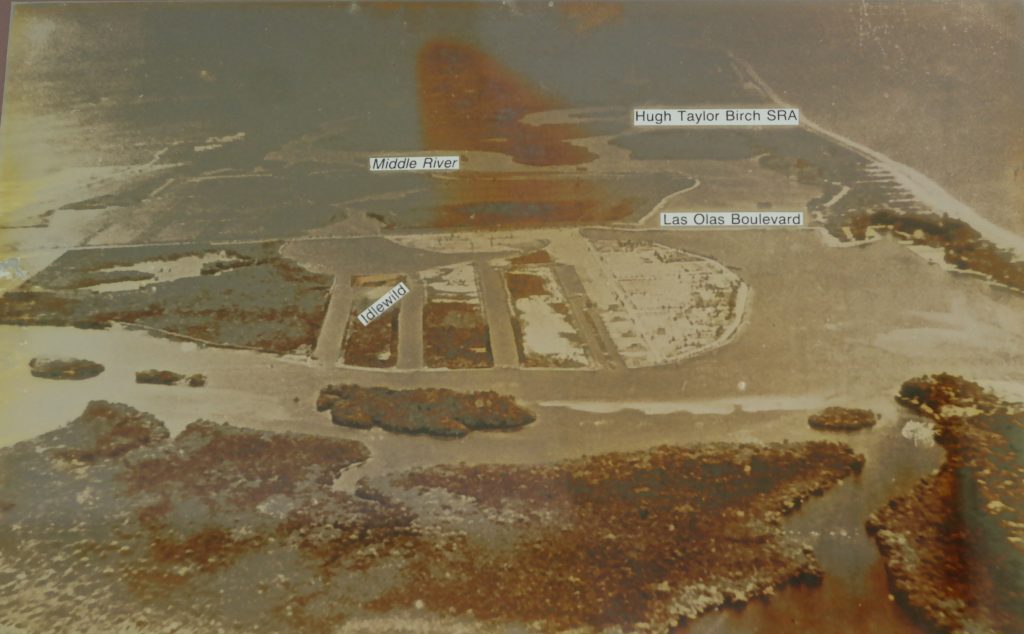 Fort Lauderdale In The Early 1920's – Who Knew It Would Be A Big City?
(Image credit: Hugh Taylor Birch State Part Nature Center)
The Park Now
Now, the park is the only preserved original barrier island landscape left in the area, and sits defiantly in the middle of urban Fort Lauderdale, between the Atlantic Ocean and the Intracoastal Waterway, providing us all with much needed greenery and a quick tranquil escape.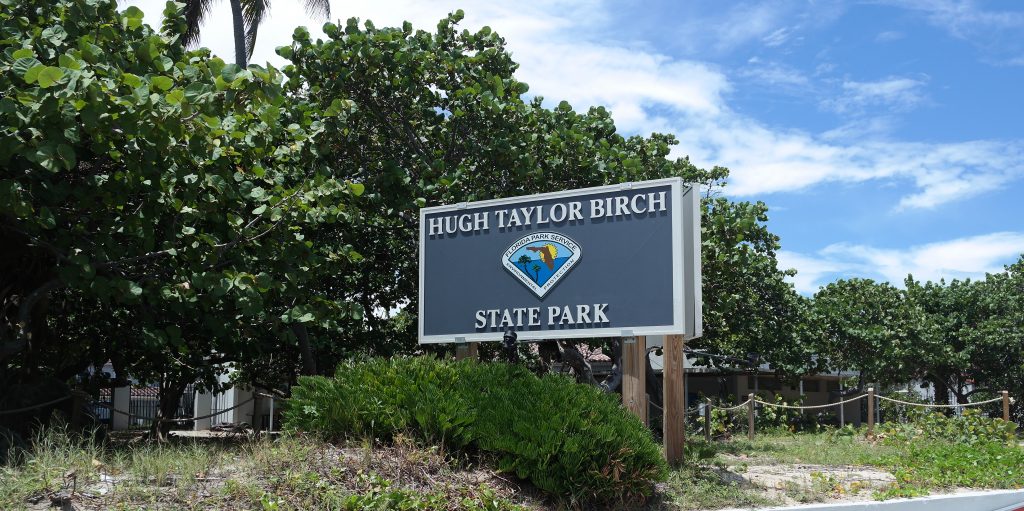 It also provides a rare habitat for many local species of animals who have all but been driven out of the area. There have been many bird sightings here, including Caribbean species as well as migratory species, with more than 250 on the park's bird list. Hugh Taylor Birch State Park is also listed on the Great Florida Birding Trail Guide. There are also raccoons here, and my favorites: Gopher tortoises!
It is possible to canoe and kayak the small waterway inside of the park, but I have always enjoyed simply walking through the park, whether it be a brisk walk for exercise or just ambling without intent, enjoying the flora and fauna. There are two short trails, or if you prefer to walk or bike around aimlessly – like I do – it is equally as enjoyable here, and you can't really get lost in this compact park.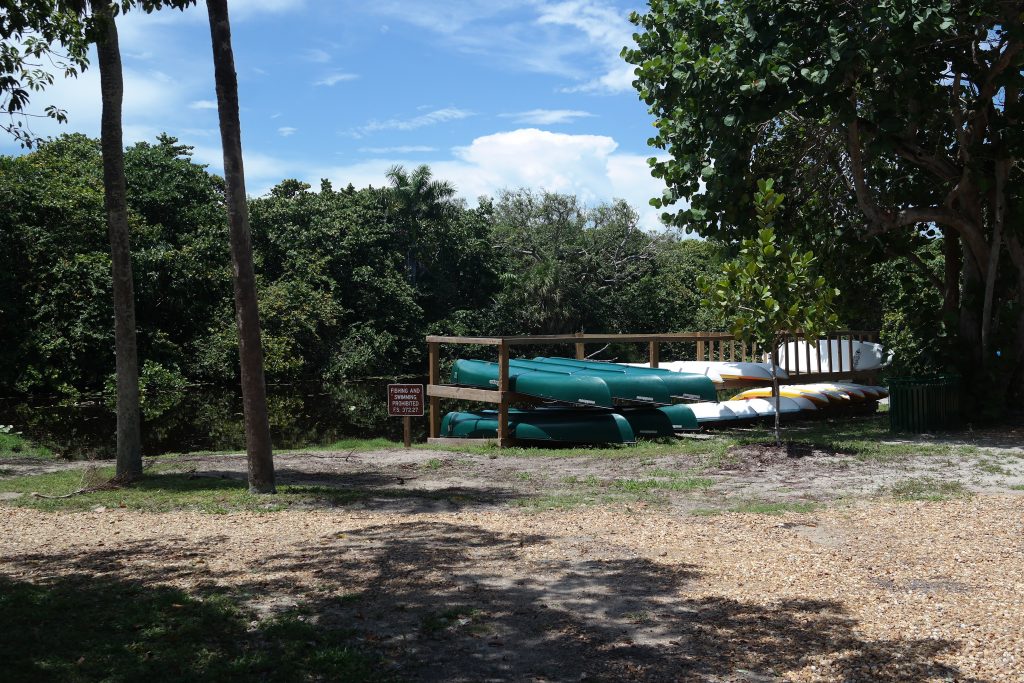 Hugh Taylor Birch State Park has plenty of picnic areas which fill up with our snowbird friends during the winter. I have seen flocks of them perching on beach chairs facing the Intracoastal, grilling, reading and generally having a good time watching the boats go by.
A little oddity perhaps is the little tunnel under the beach road A1A, which leads you from the park to the beach and back again. It's therefore quite easy to make a day of a visit to Hugh Taylor Birch State Park and include some beach time. You won't even have to deal with traffic!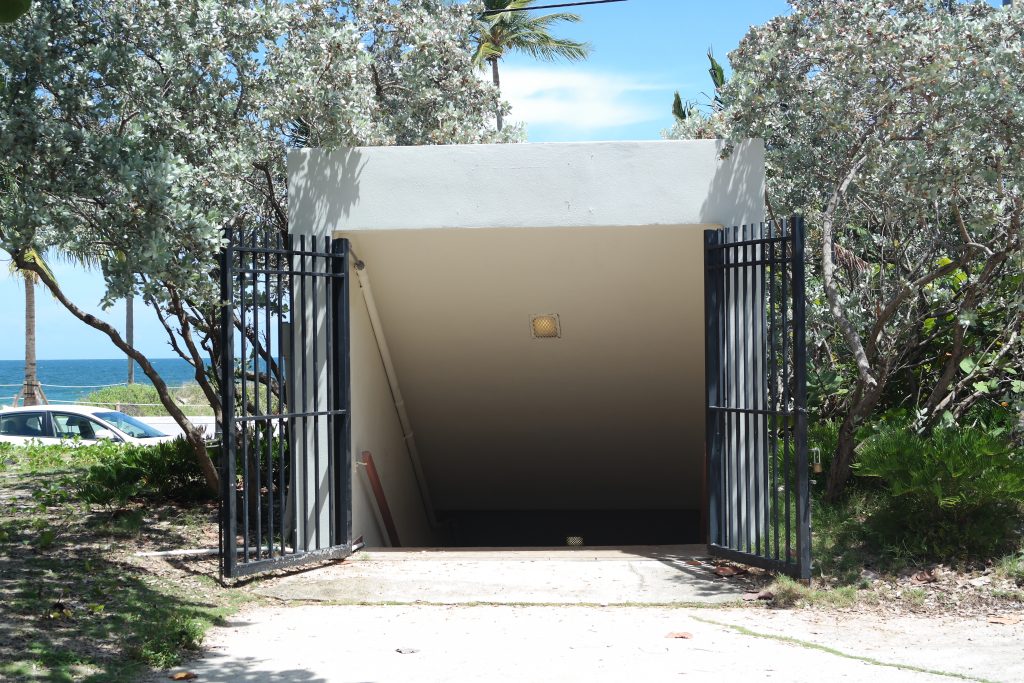 Tunnel At Hugh Taylor Birch State Park Leading To The Beach
The Terramar visitor center, once the house where Hugh Taylor Birch lived, features displays about the nature and history of the area. I had never been inside, so this time I ventured in and not just to check it out, but also for some much needed relief from the heat and humidity. I am happy to report: their air-conditioning works well. More importantly, Terramar is a pretty house with some Art Deco features, interesting little displays about the area and Hugh Taylor Birch, and a lovely light and open feel.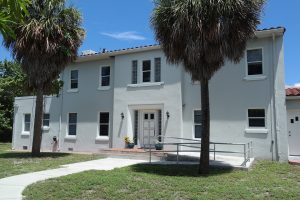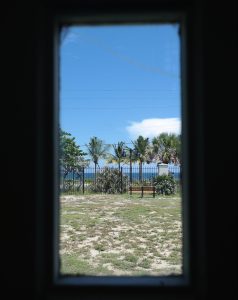 Terramar Visitor Center And One Of Three Little Windows In A Door
Gopher Tortoises Galore
None of the above compares to my feelings of excitement and joy when I spot a Gopher Tortoise.  Having been an enthusiastic tortoise keeper myself, I could watch those determined little creatures all day. For some people they might seem boring but to me they are really interesting and comical to watch.
They spend much of their time in burrows, so consider yourself lucky when you see one. You are more likely to spot them from mid morning to mid afternoon, as they retreat back into their burrows when a lower lying sun starts to draw longer shadows. This park is a great place to spot them in the wild, the only one I know of in the whole area.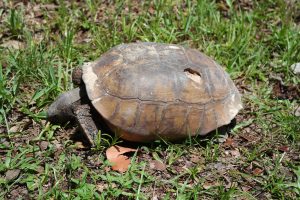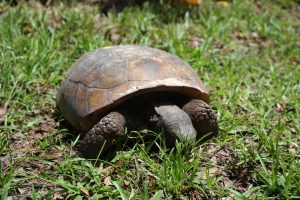 There's A Hole In My Shell Dear Liza
I admit it. I came with the intention of spotting some baby tortoises, having seen a video of one by Hugh Taylor Birch State Park. As soon as I got there, the excitement reached its pinnacle. Would I be lucky to see a little baby tortoise? They had even erected a sign specifically for the babies!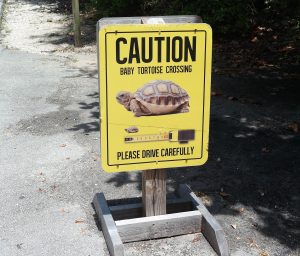 I knew it was a tall order to find a baby Gopher tortoise. They are not only camouflaged very well, they are also tiny. Baby tortoises are not much bigger than a quarter when freshly hatched. In the end I didn't see any. I was, however, very lucky to see two bigger guys – adult tortoises – munching on some roadside weeds and grasses with gusto.
When I returned five minutes later, both had moved on, and must have made quite the distance, as I could not find them anywhere. One of the tortoises had a hole in the shell and although that may well be a disastrous injury, he or she seemed to eat with an appetite and appear to be unimpeded by it. Stay strong, little tortoise!
Gopher tortoises are a threatened species. Please drive carefully in the park because they do cross the roads frequently. When you go, make sure to keep your eyes open and inspect any sandy areas you see for burrows, but no touching or picking up of the tortoises – as tempting as it is.
Why exactly did the Gopher tortoise cross the road?
The Details
You can find Hugh Taylor Birch State Park on East Sunrise Boulevard in Fort Lauderdale (just before A1A meets Sunrise Boulevard), and it is open 365 days a year from 8 until sundown. Pedestrians and cyclists pay a $2 entrance fee, vehicle prices start at $4 for single occupancy and are $6 with 2-8 persons in one vehicle.
Ranger guided walks are available Fridays and Saturdays at 10:30am, offering an ecosystem and historical overview of the barrier island, once a  fishing village of the Tequesta Indians (several hundred years ago), and then the estate of Mr. Hugh Taylor Birch.
That is not all. For the more adventurous, a concessionaire makes it possible to rent all kinds of watercraft here, not just kayaks, canoes and paddleboards but also Jetski. For those who are more for land-based activities but don't like walking, they also offer Segway tours of the park, as well as bike rentals.
The beach opposite Hugh Taylor Birch State Park is spectacular and not nearly as crowded as it is further south.