Ocala National Forest, just north of Orlando,  is the second largest nationally protected forest in Florida with more than 600 springs, rivers and lakes. It is an area of outstanding beauty and serenity and perfect for visiting the crystal clear springs that seem to be at every turn!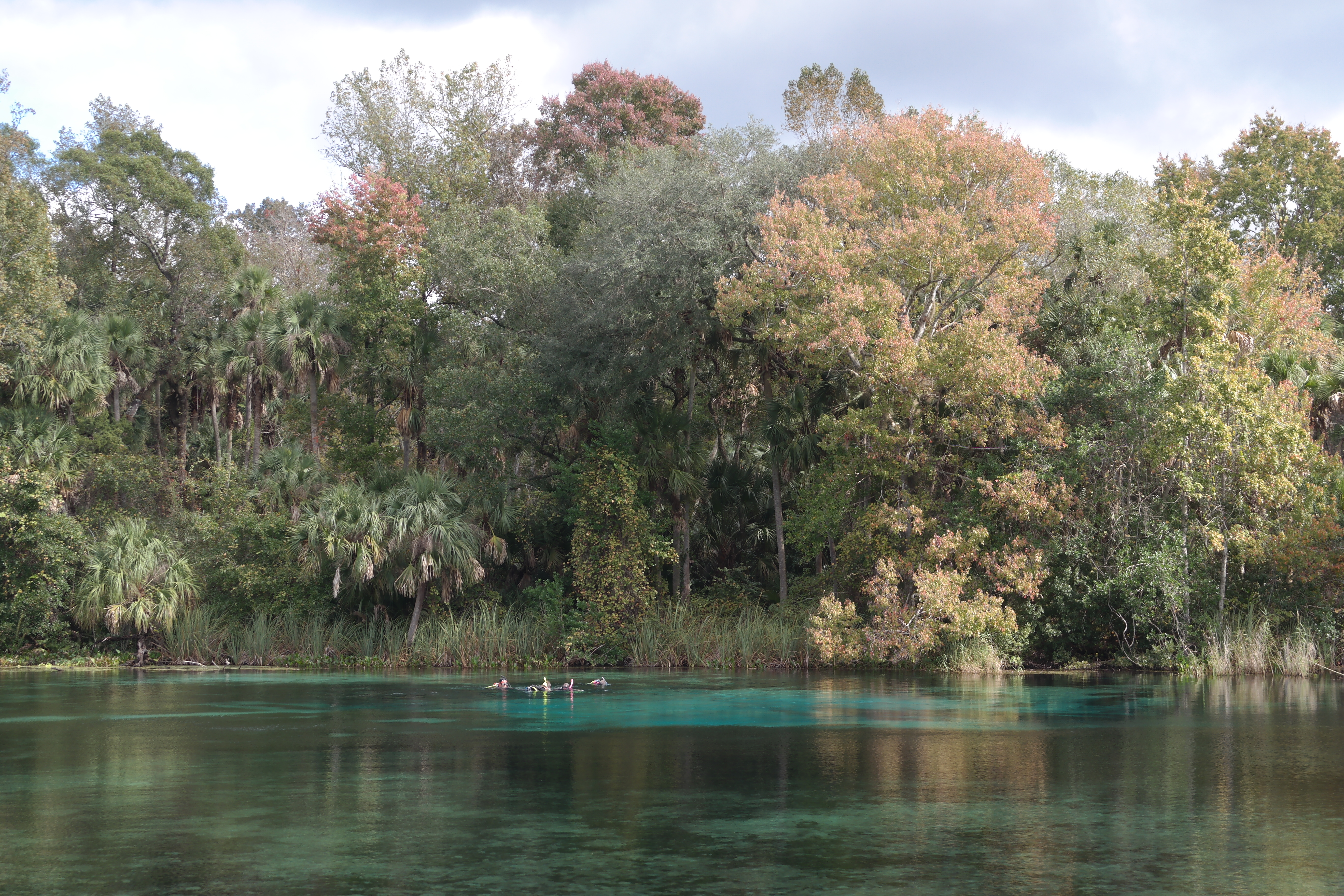 Alexander Springs
Springs are classified by how much water they discharge, with 1st magnitude springs discharging the highest amount of water: more than 100 cubic feet per second! Alexander Springs is the only 1st magnitude spring in Ocala National Forest.  Silver Glen and Juniper Springs are classified as 2nd magnitude springs with a – still impressive – flow of between 10-100 cubic feet per second.
Planning The Visit – Where To Stay
We found Mount Dora by far the best and most scenic option for exploring the nearby Ocala National Forest, not least thanks to a friend allowing us to stay in her beautiful cottage for a weekend complete with resident feline. It is a charming little historic town with everything you need within walking distance and makes for a quiet, relaxing and charming weekend. We even got to see the 'lighting up' for the holidays!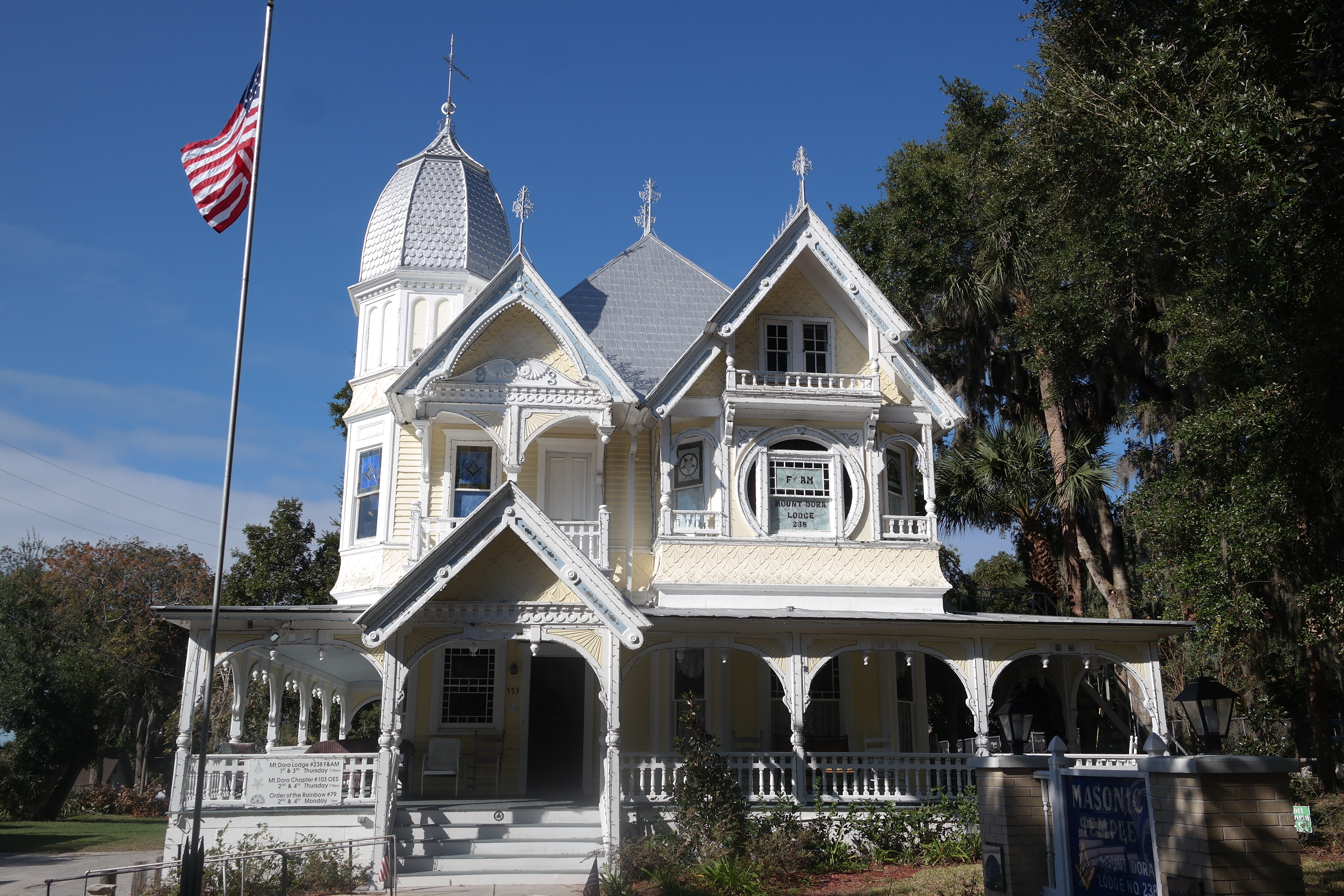 Charming And Historical Mount Dora
It is also very close, just over half an hour from Ocala National Forest and its wonderful springs, giving you plenty of time to explore even if you only have a day to spare!
Spring 1 – Alexander Springs
First on the list and also first to reach by car, when coming from Mount Dora, is Alexander Springs. Alexander Springs is the only 1st Magnitude spring in Ocala National Forest and  was recommended to us by a waitress at breakfast. I always like to ask the locals for an opinion if I can.
Alexander Springs is absolutely beautiful.  The area is very lush and tropical, and it is possible to go on a long canoe/kayaking expedition from there. Something we did not have time for this time, but it is definitely on the list of things to do!
As we drove in, a very engaging and informative employee told us we could just 'look around' for free for half an hour, and recommended two other springs we 'must see', so this is exactly what we did. After a good look around, and taking some pictures we were on our way  to Juniper Springs!
Spring 2 – Juniper Springs
Juniper Springs is just a little north-west of Alexander Springs, and is definitely worth a visit. One of the older spring recreation areas, it even features a restored water wheel and makes for charming photo opportunities at every turn. In fact, this was my favorite spring! I will be back to kayak it for sure. I loved the clarity of the water, and the little fish intent on giving me a pedicure!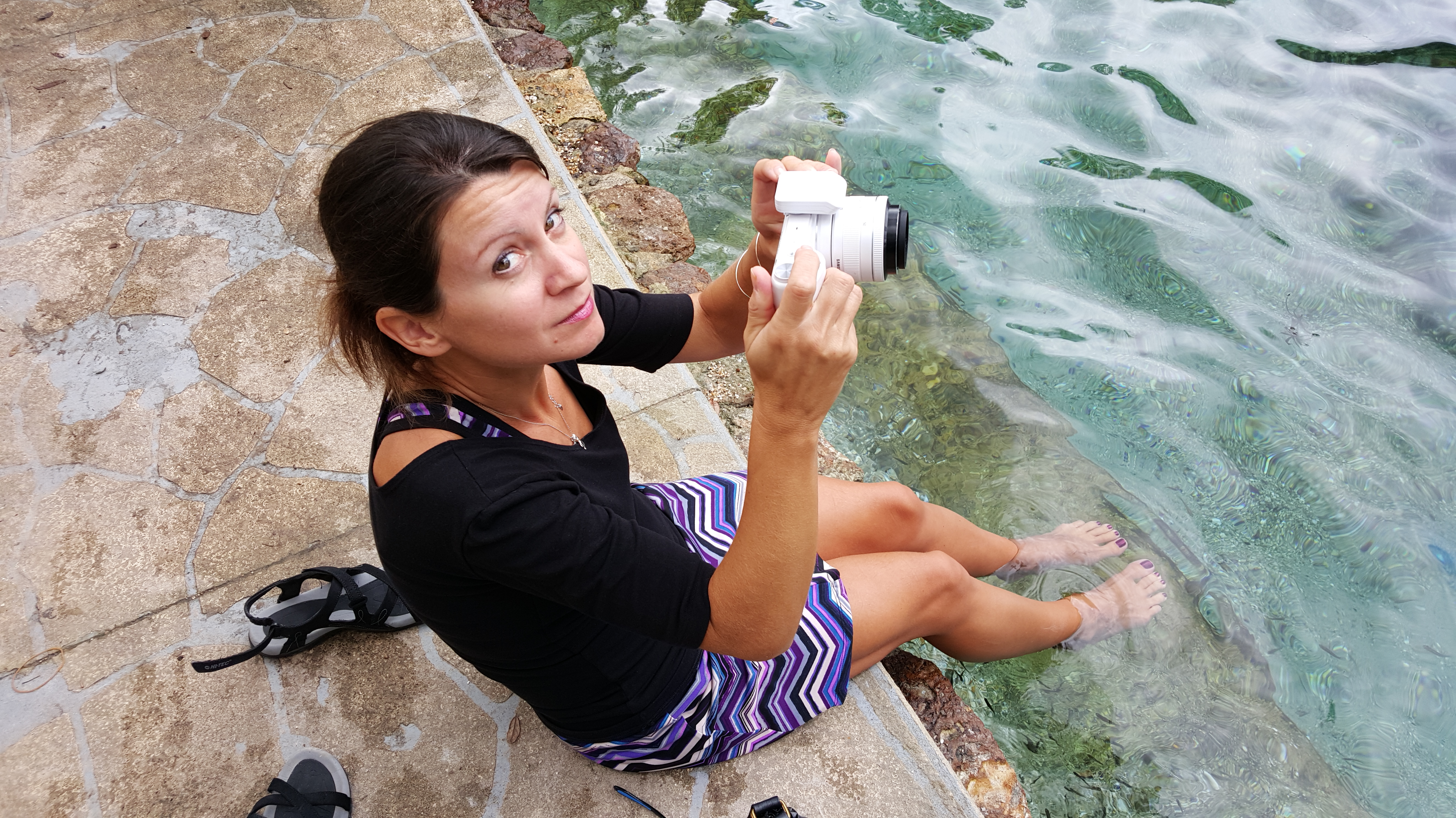 Juniper Springs
When you are at Juniper Springs, don't forget to dip your feet or go for a swim in this crystal clear water at a year-round temperature of 72 degrees.  I also very much recommend the boardwalk that leads you around the back of the spring and into an area of incredible natural beauty with a bridge from which you can view another spring – Fern Hammock Springs – and sand boils bubbling up. The whole area is a truly amazing experience! I had never seen anything like it, at times it feels like you are in a magical fairy land.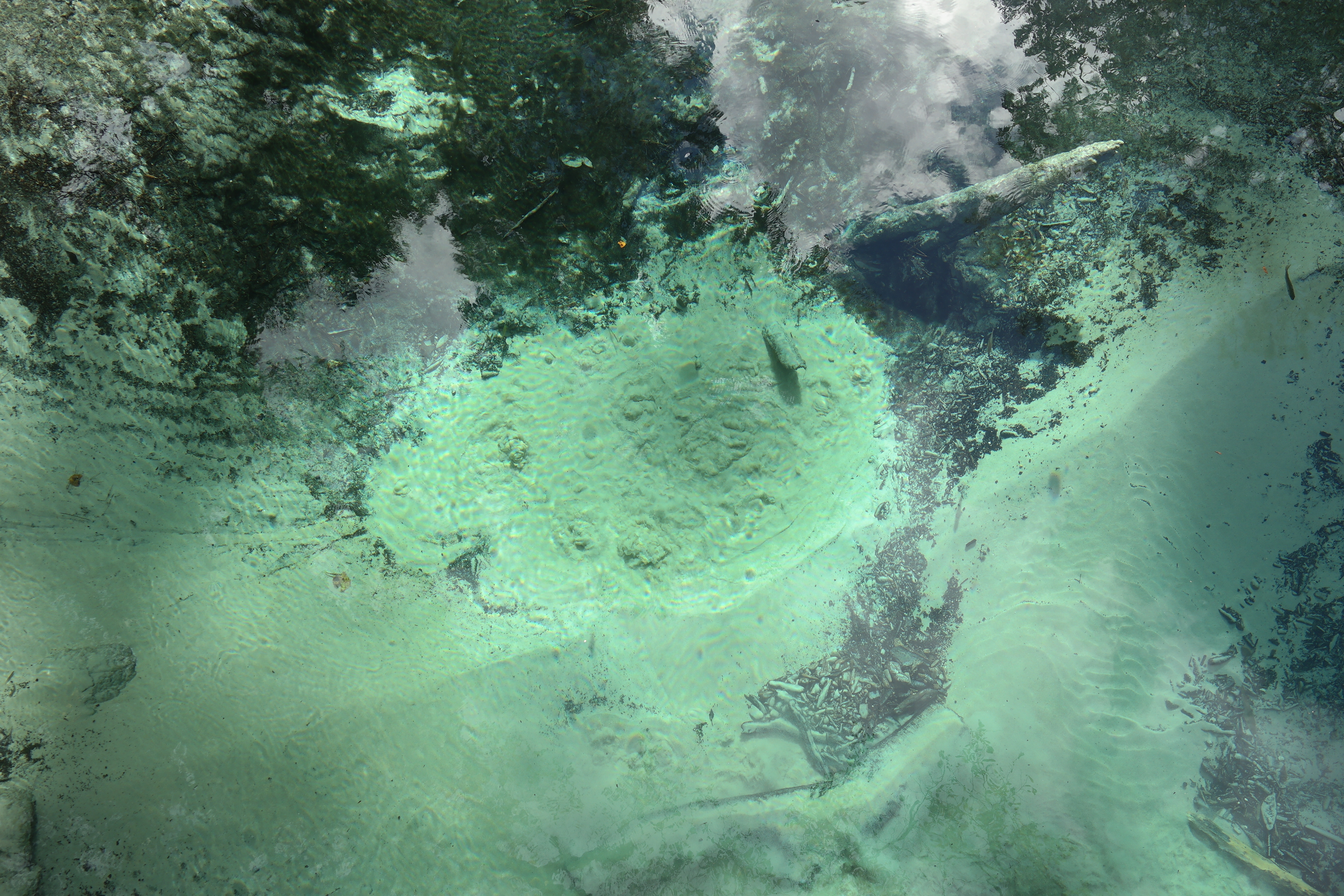 Water Bubbling Up Under Sand – Fern Hammock/Juniper Springs 
We spent a great deal of time here and were sad that we couldn't spend more, particularly to kayak this lovely stream between the two springs and a little further.  However, we had to tear ourselves away to our third and last spring of the day:  'Silver Glen Springs'!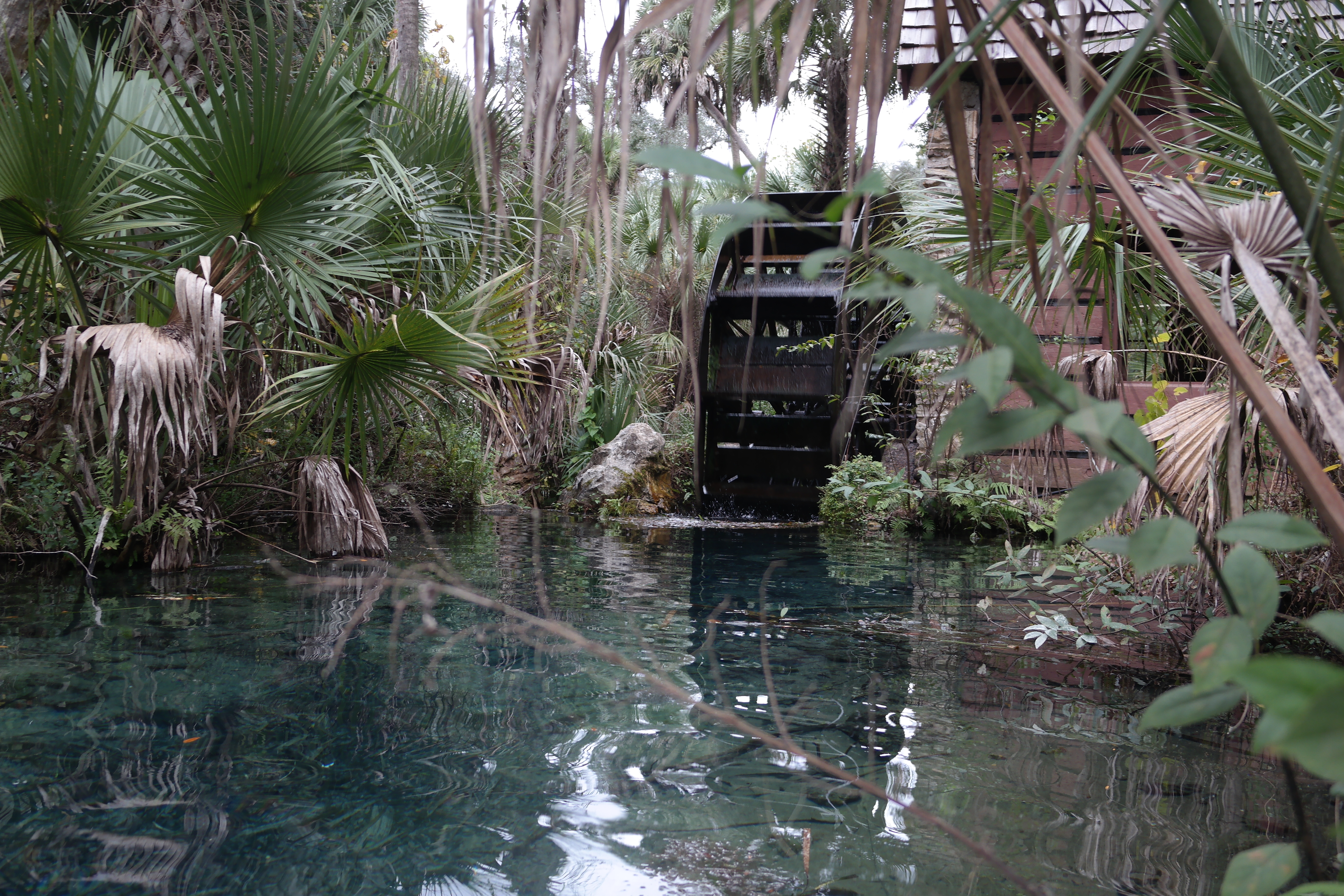 Juniper Springs Water Wheel
Spring 3 – Silver Glen Springs
Just a little to the north-east of Juniper Springs, in the beautiful Ocala National Forest, lies the Silver Glen Springs recreation area.
Unfortunately, as soon as I stepped into this area, I was bitten to pieces, specifically whilst standing in the little ticket hut for 2 minutes . I came out of it with my legs on fire, so here is my advice: whatever you do, by all means be quick in there, or put on some mosquito repellant. I did think it was strange that the attendants were sitting out back.  I quickly learnt why!
Silver Glen Springs is lovely and has been left relatively wild and untouched, with the facilities rather more 'rustic' than at the other two springs. The spring flows out into Lake George which basically turns into the St John's River a little further north. Lake George is the second largest lake in Florida (after Lake Okeechoobee), and you will hear the sound of Motorboats.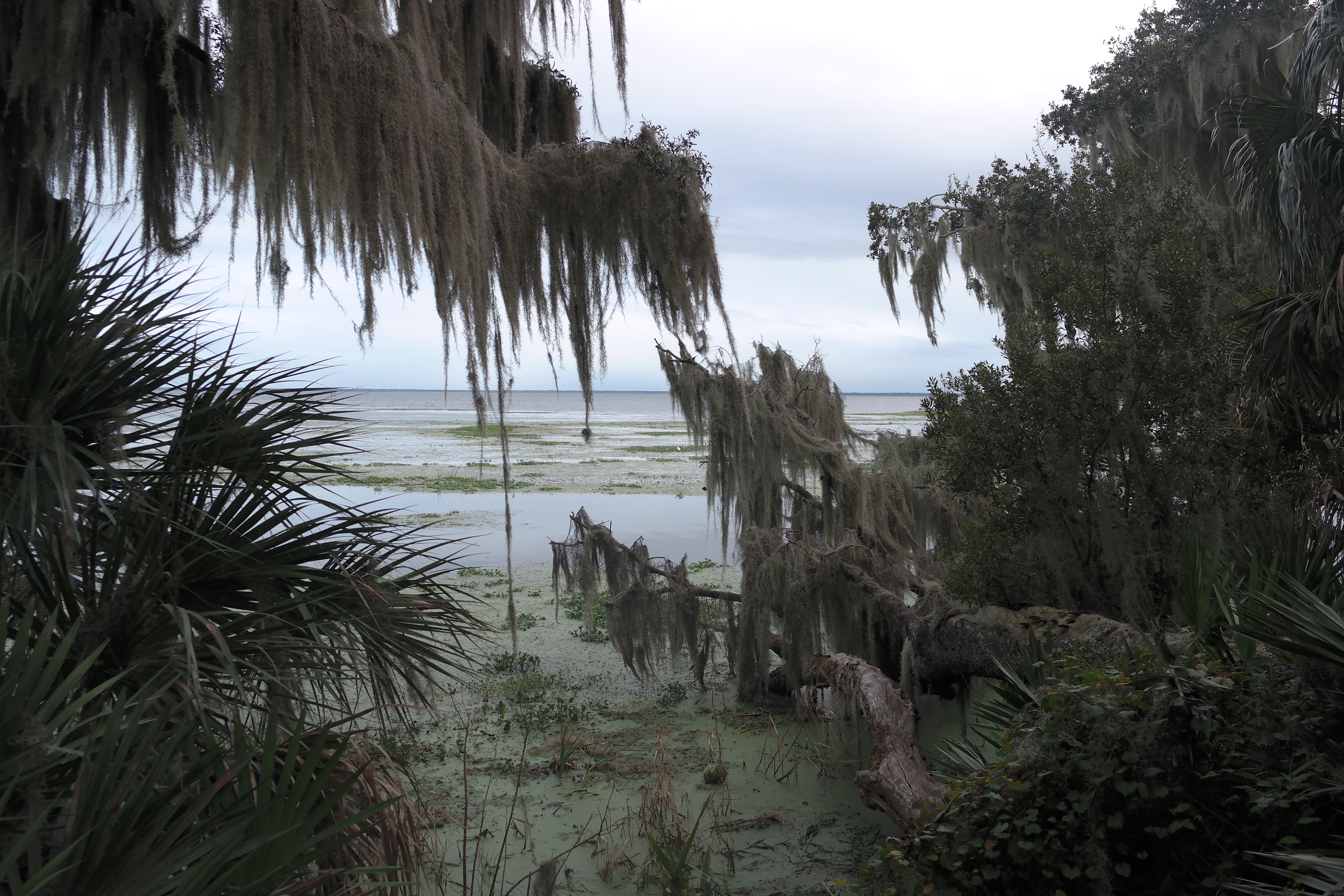 View Of Lower Lake George From Walking Trail
Most notably at Silver Glen Springs is a lovely and overgrown trail leading around a south west portion of Lake George with a couple of viewpoints that let you peek through the forest of large trees hanging full of Spanish moss. The trail is a good walk and needs solid shoes, but it is certainly worth it. We only saw two couples during almost an hour of walking, so it really feels like getting into wilderness and into 'old Florida'. There is also a much shorter 'sand boil' trail which leads around the main spring into an area where you can closely see spring water coming up below the sand, looking like the water is boiling up (the  'sand boils'), similarly to Fern Hammock Springs above.
We saw plenty of evidence of wildlife here, particularly bear tracks and scat which had me wonder what and whom we might see on this lonely and remote-feeling little trail. Alas, no bears! Just what they left behind!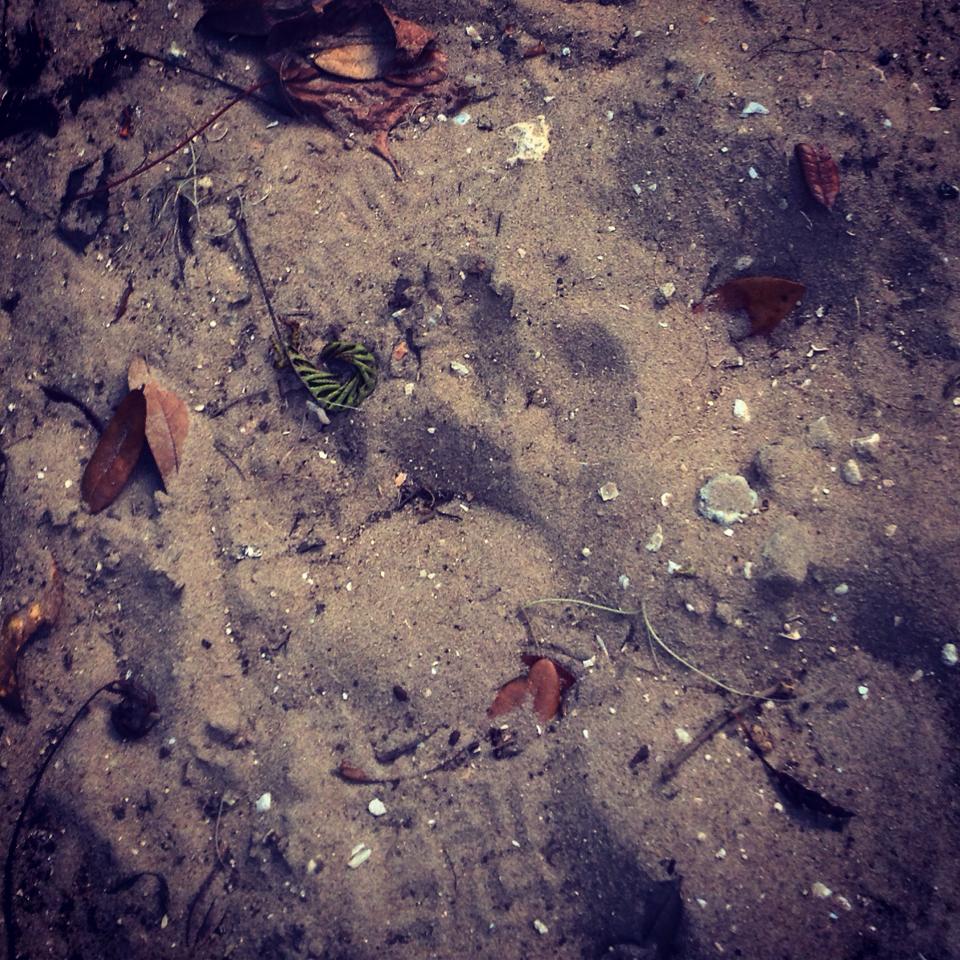 Bear Tracks!
Silver Glen Springs is also a wonderful location for kayaking and canoeing, undoubtedly, as are the other two springs!
The Verdict
Three springs in a day is nowhere near as crazy as it sounds, if you start early why not visit Salt Springs too, and make it four? We did not leave super early and still had a relaxing time at each and every spring, even building in three trail walks, two of which were of decent length.

Sand boils!
However, if you have a few days to spare and don't mind getting a little wet and some exercise in, I would recommend doing a spring a day and taking time to explore the area to the full, combining the visit with a nice canoe or kayak trip down the spring flows. Just be aware not to turn up for kayaking and canoeing late. I noticed each spring having a relatively early cut off time for kayak and canoe rentals, at one it was 11:30 in the morning, at another 2pm.
I certainly will be back to kayak one if not all of them!
Have you been to these springs, or kayaked them? Care to share some pictures, stories and advice? I would love to connect: