Let's say you only have a day or half a day to explore the lovely islands of Sanibel and Captiva. What should you see, where should you go? I have put together just a few things that are a 'must see' on the islands, if you are a little interested in history and wildlife.  As Sanibel and Captiva are pretty compact, i e 'small', you can do and see a lot in a day or even an afternoon.
That said, of course you can spend much longer there – I will not be covering some of the more obvious activities in this short post, such as the shelling and relaxing on the beach, as Sanibel and Captiva are well known for that already!
When you get there, having driven over the bridge from Ft Myers, the first thing you will probably notice is a much slower pace of life and, incidentally, a much slower pace of car traffic. Please observe the speed limits and watch out for the many pedestrians and cyclists.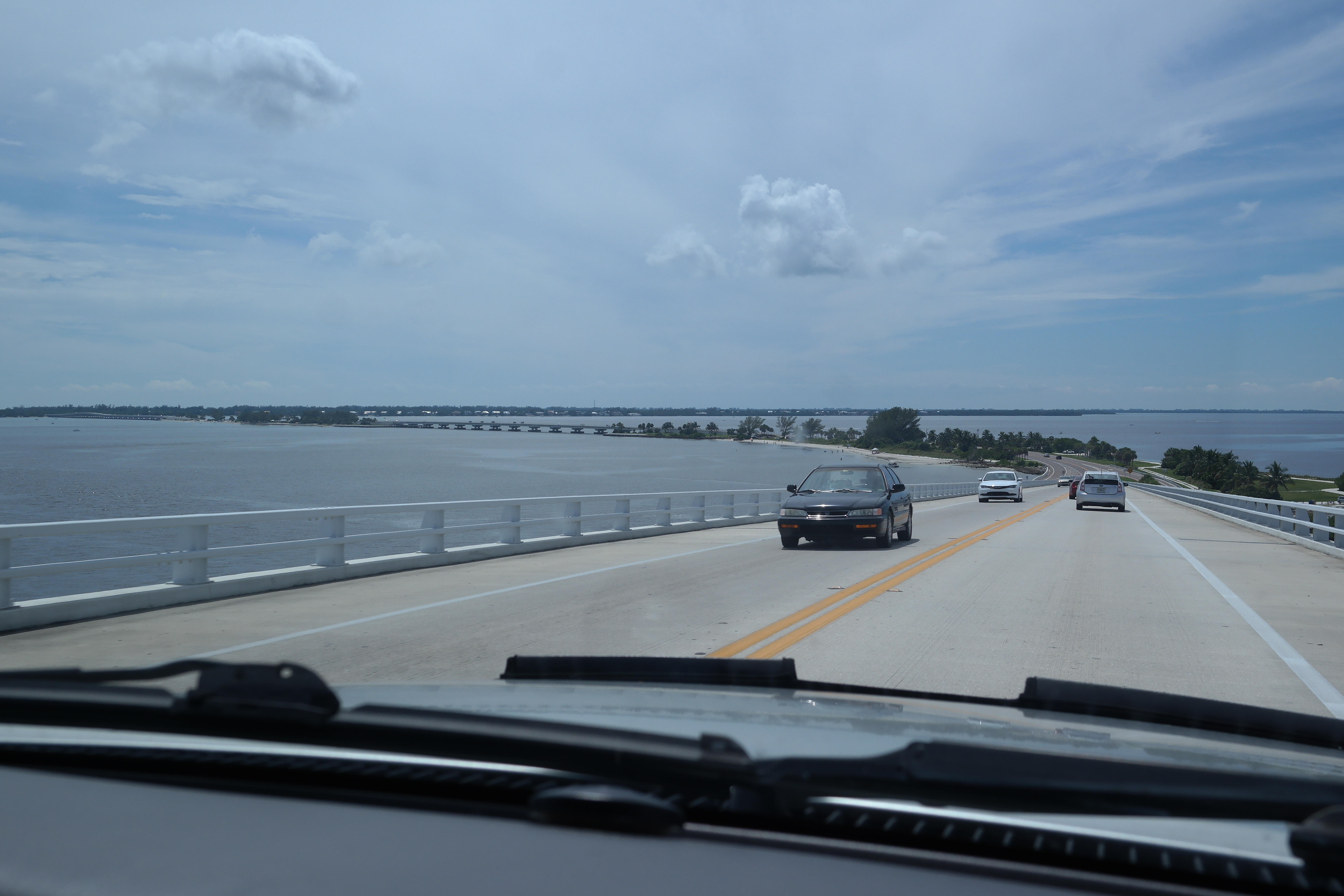 Bridge To Sanibel
Enjoy the ride and relax and take in all the quaint sights wile leisurely cruising along to find some  of the best attractions the islands have to offer:
J.N. 'Ding' Darling Wildlife Refuge
One of the first attractions you come across when driving through Sanibel is the Ding Darling Wildlife Refuge on the east side of the Island. The refuge is named after Jay Norwood 'Ding' Darling, who first came to Sanibel in 1935, and actively campaigned for the preservation of the islands' ecosystem. This resulted in the 1945 opening of the J.N.'Ding' Darling wildlife refuge, which preserves more than 6300 acres of mangrove, bay and estuary. It is noted particularly for bird watching (www.sanibel-captiva.com).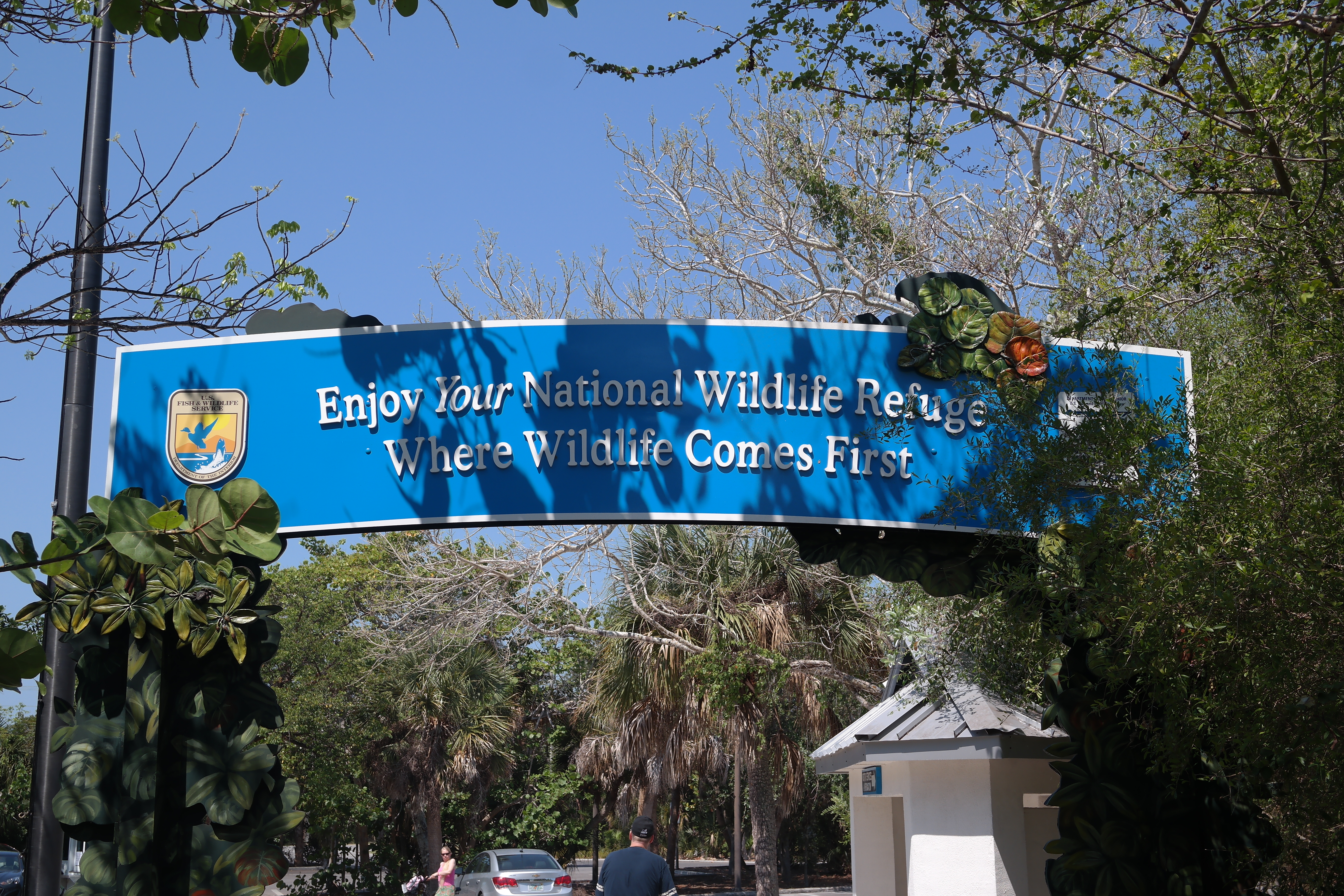 Now, the important things to know before you visit are the opening hours of the wildlife drive and the visitor center. I have been twice, and each time something was closed! The wildlife drive is closed all day on a Friday.
When we went this time, we did not finish the wildlife drive in time to see the visitor center, which closed at 4pm while the wildlife drive remained open until 7pm, so before you plan your visit check the opening hours!
The wildlife-drive is lovely. It can take as long as you want, depending on whether you have a lot of time or just an hour. The drive itself is about 4 miles in length. There are plenty of opportunities to get out of the car and take a walk, for example on the mangrove boardwalk, or in fact any place where you an park your car. Make sure you always park on the right side of the road, else you might get fined. There are also look-outs and bridges with views across the water.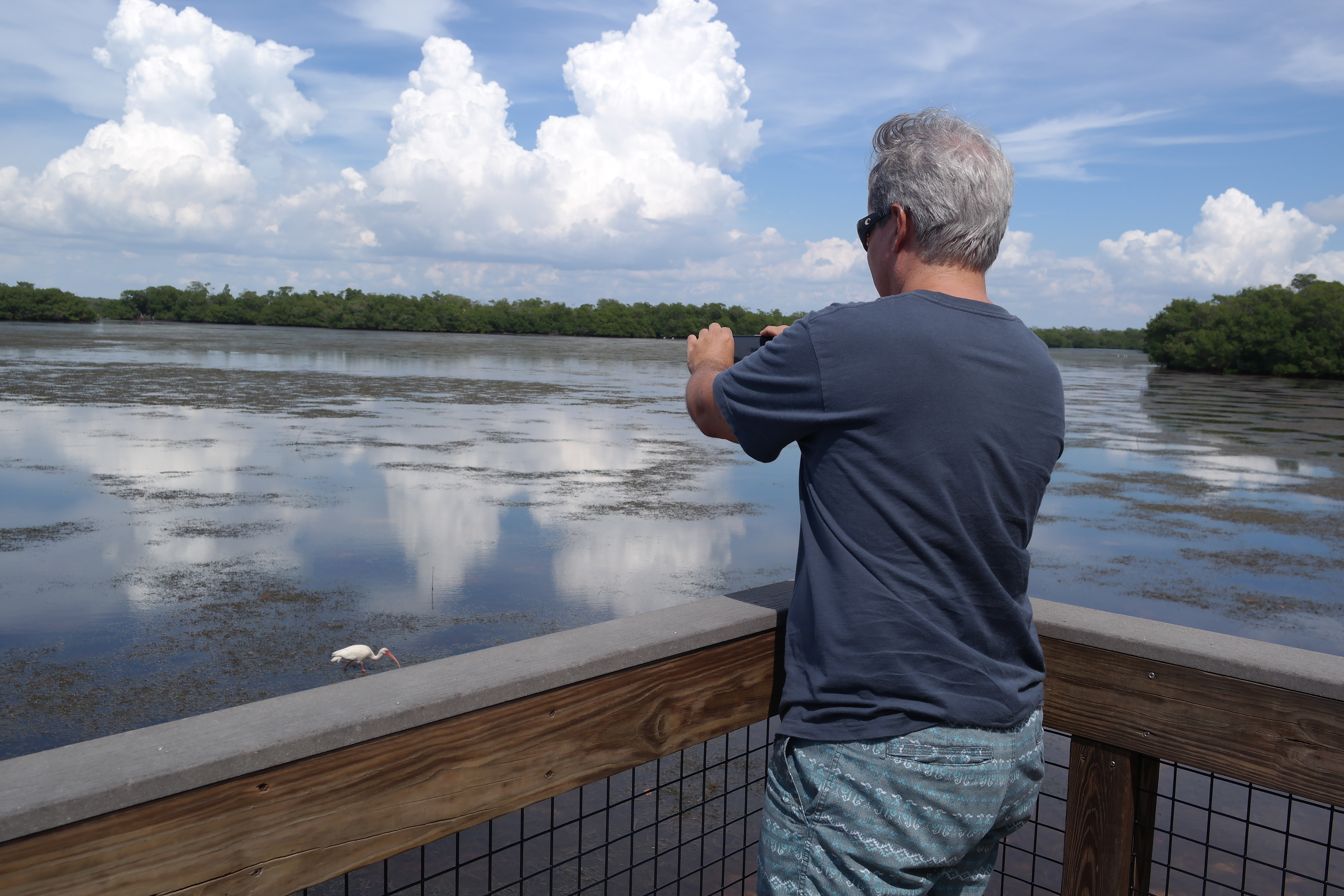 Mangrove Walk Viewing Platform At Ding Darling
We saw many birds wading and hunting, as well as fish leaping out of the water, even on a very hot summer's day. I gathered that in the winter-time there are a lot more species of birds at the wildlife refuge but probably also a lot more tourists!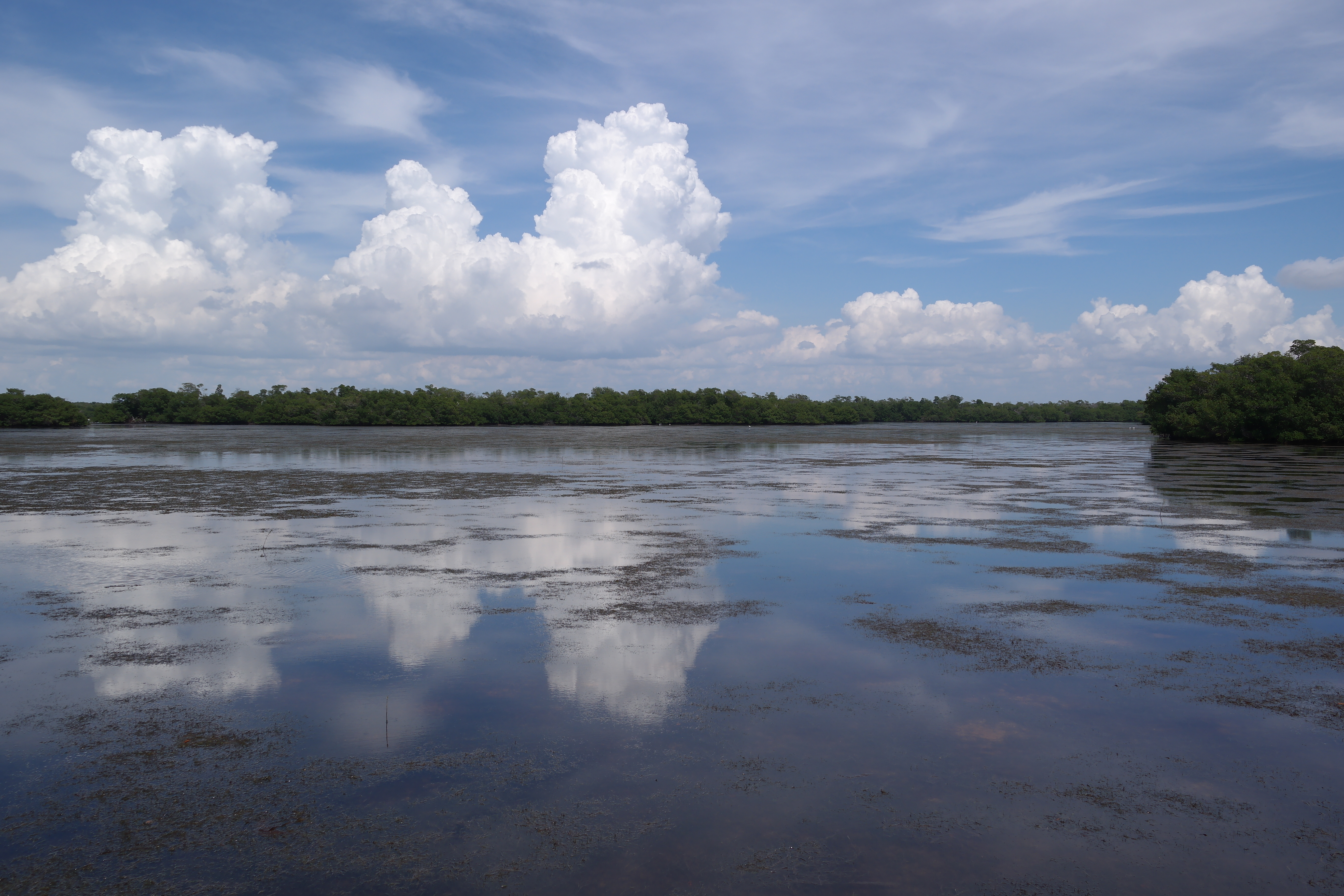 As we exited, we got another huge treat! I got very excited when I saw this Gopher tortoise crossing the road, and we had to stop the car so I could get a good look of her (I am pretty sure it was a female).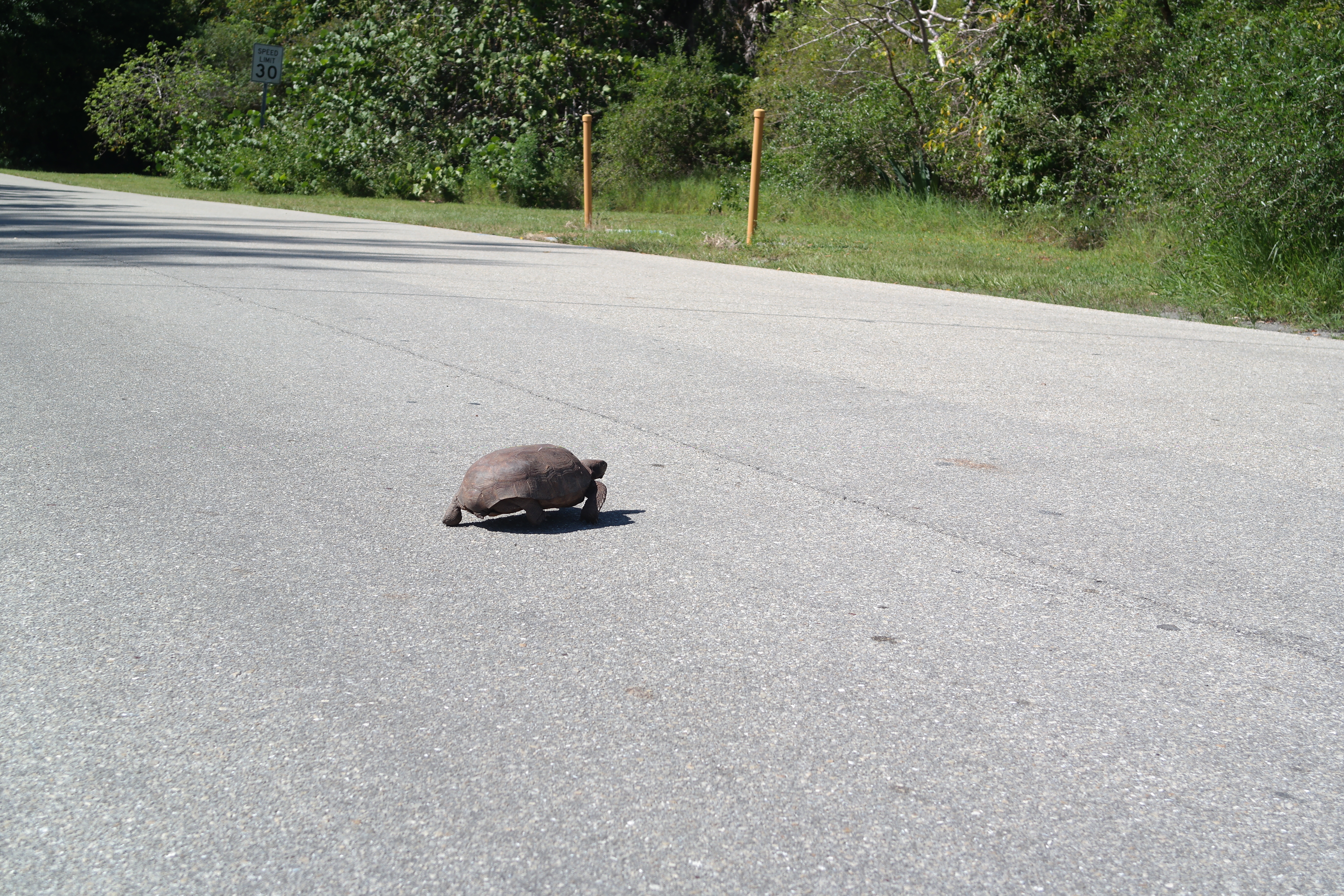 Gopher Tortoise In A Hurry
Why exactly the tortoise crossed the road, well we will never know but a good guess is that at around 4pm, she was probably returning home to her burrow after a day's adventure and feeding – but not before grabbing a few more tasty weeds on the way home: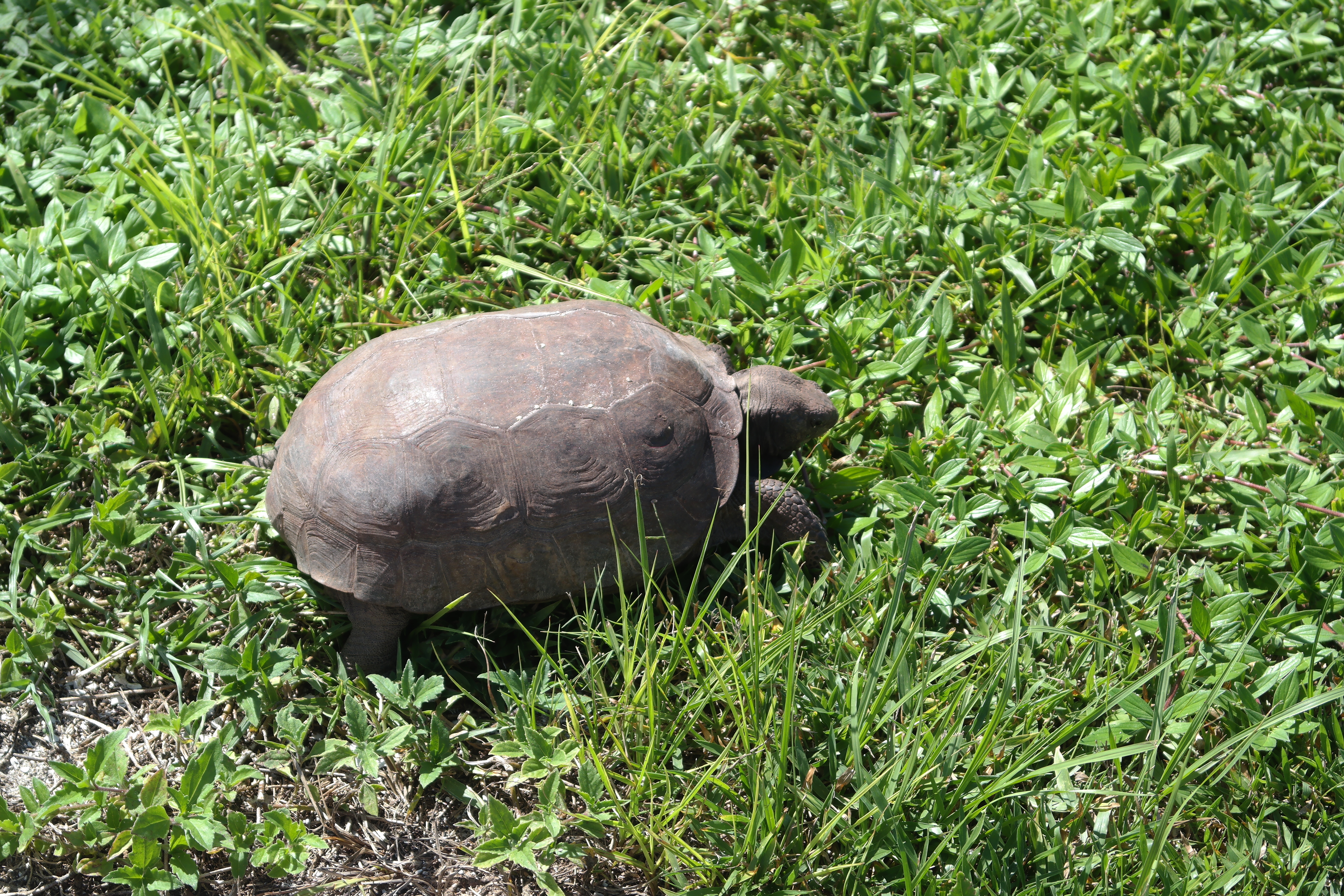 Hungry Gopher!
If you have never seen a Gopher tortoise eating, well I was so fascinated by it that I shot a little video, so have a look if you want, you can find it here on youtube!
Chapel By The Sea and Cemetery in Captiva
After having had a look around the wildlife refuge and visitor center at Ding Darling you still have a little energy left for some sightseeing, and you are driving north to Captiva, why not stop by the Chapel By The Sea?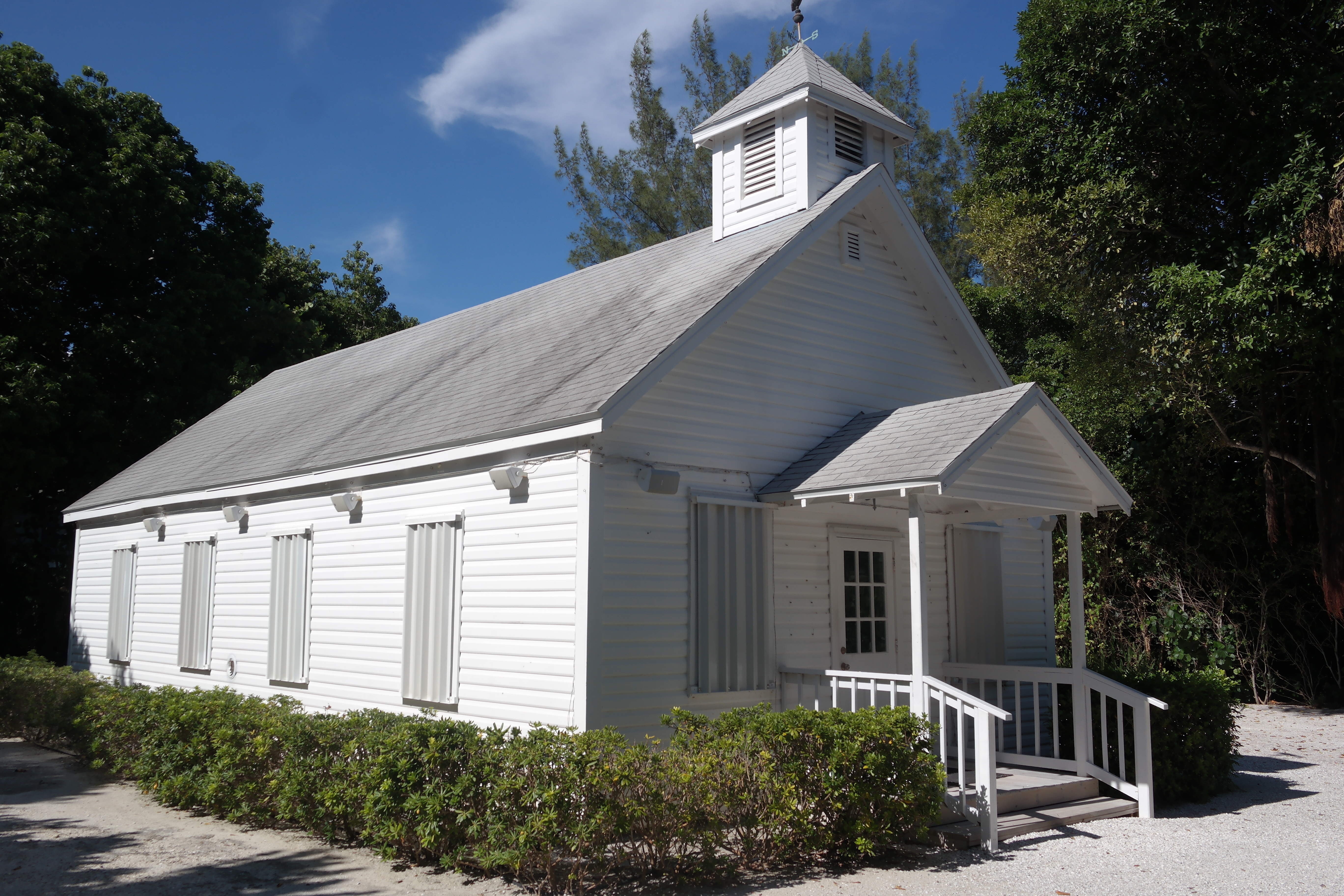 It's a very quaint old Florida style wooden chapel, and best of all as it is next to the library, you can park right there (parking is extremely hard to come by in Captiva). I guarantee that you will love spending a little while just enjoying the chapel and historic cemetery in this tranquil and peaceful setting.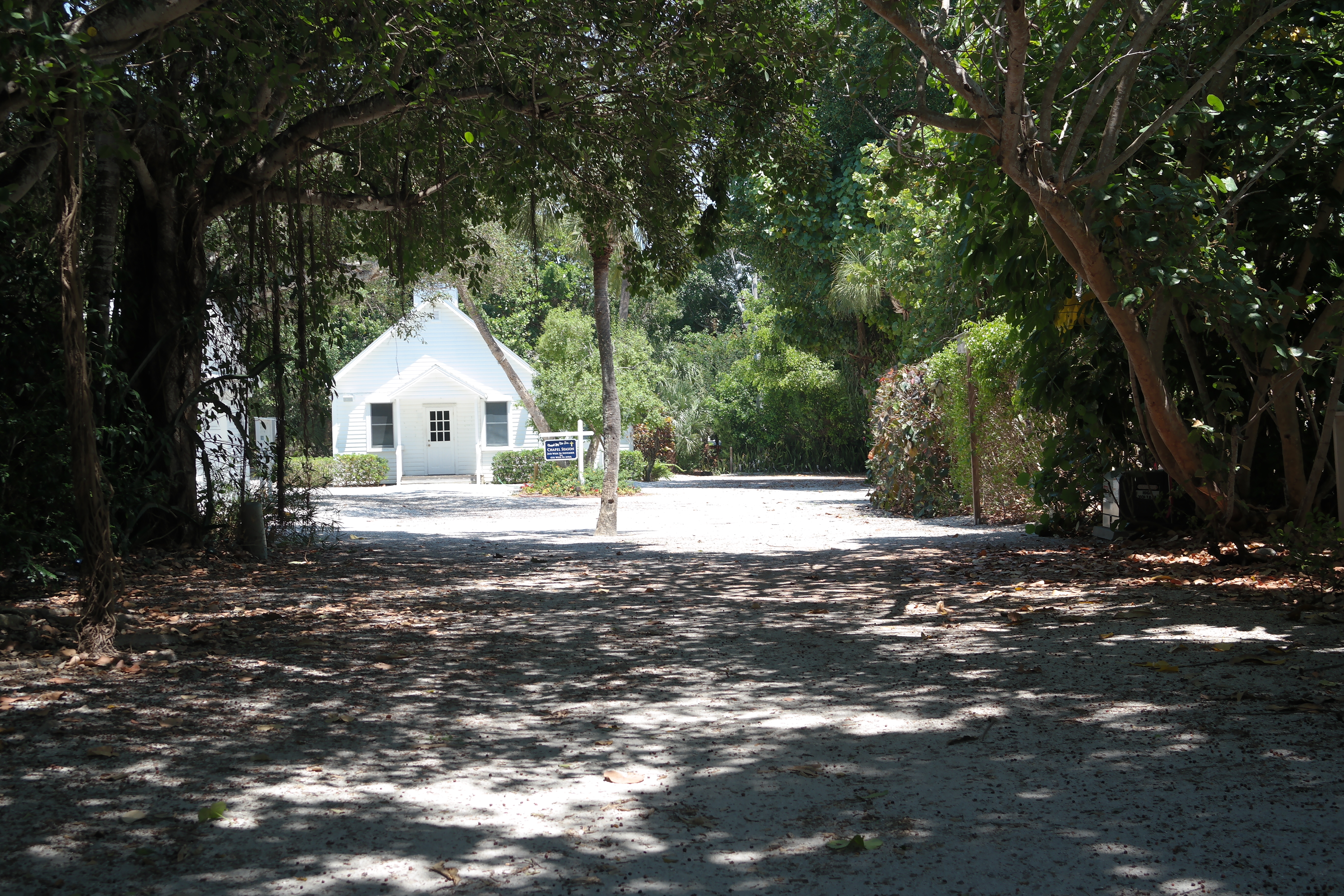 Walking Towards The Chapel By The Sea
Both, the chapel and the cemetery are in fact are historic listed places. The Chapel By The Sea was originally constructed in 1903 as a schoolhouse, although even back then it was used for religious services occasionally.  The Chapel was purchased by the Methodist Church in 1921. It began regular church services only in 1948 (http://www.captivachapel.com/our-history).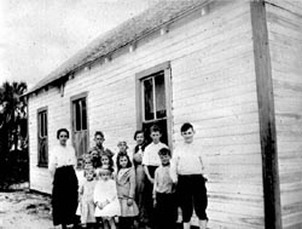 School-House
(Image credit: www.captivachapel.com)
The cemetery bears the grave stones and markers of many early settlers that came to the island in the late 19th century, as well as confederate soldiers and more recent graves.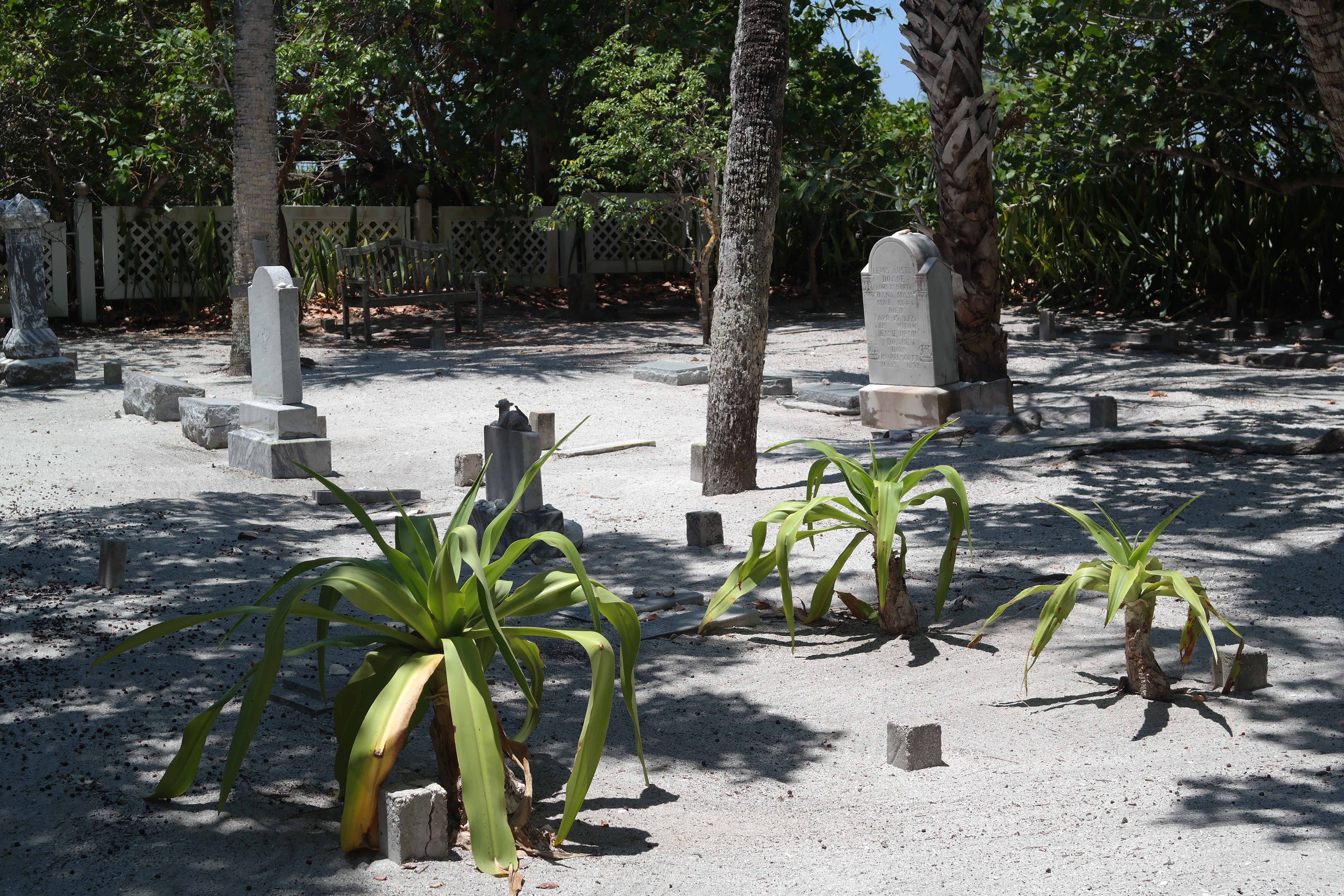 One can still be buried (cremated remains) in the cemetery, but must have a connection to Captiva. It truly is a magical, atmospheric and spiritual place. However, you will note that it is also laced with some tragedy. I was struck by how many little headstones with infant graves I saw and later read that one of the first settlers on the island, Harriet and Herbert Brainerd, in fact, lost a total of 10 infants.
Somewhere To Eat With A Sunset View?
If after all that, you feel the pangs of hunger and want to be close by the beach to catch the last of the sun, or see an amazing sunset, where to go?
There are plenty of nice eateries on Sanibel and Captiva, and a quick look at the internet will tell you where, and also how previous diners have rated them. On this occasion we decided to head to the close by Mucky Duck restaurant on Captiva.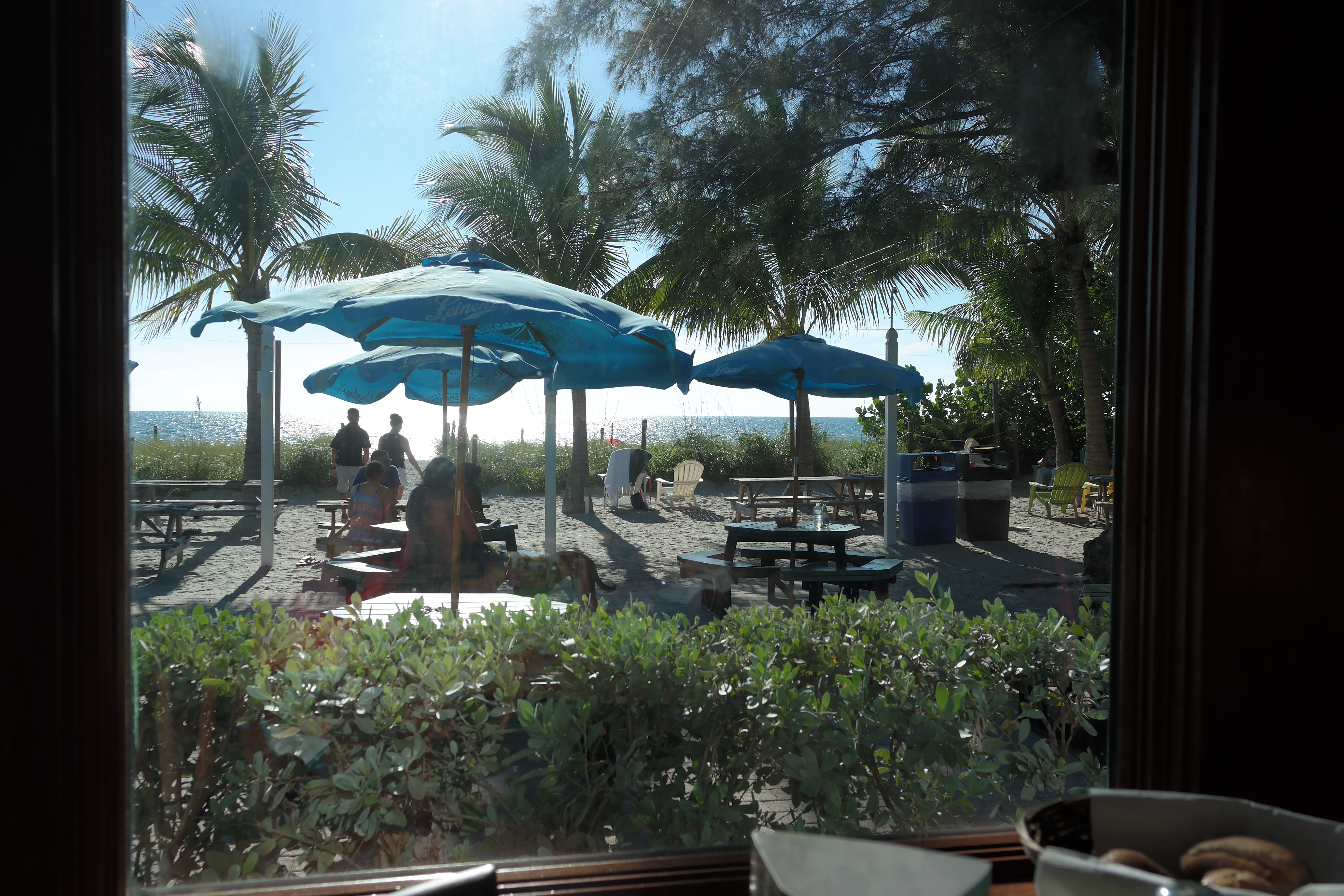 Mucky Duck View

The food was good and the view was lovely, as it is directly on the beach, you can stay there for sunset.  We went there on a Saturday night and it did get extremely busy with locals, which is always a good sign in my opinion.
So You Have More Time Than Just An Afternoon – Now What?
Oh, don't worry, there is still plenty to do and see here. Here just a few suggestions:
There is the Sanibel Historical Museum and Village, for those who are interested in a little history.  Unfortunately this is only open in the winter season, but I did like even just seeing the buildings from the outside. Very cute and carefully maintained place!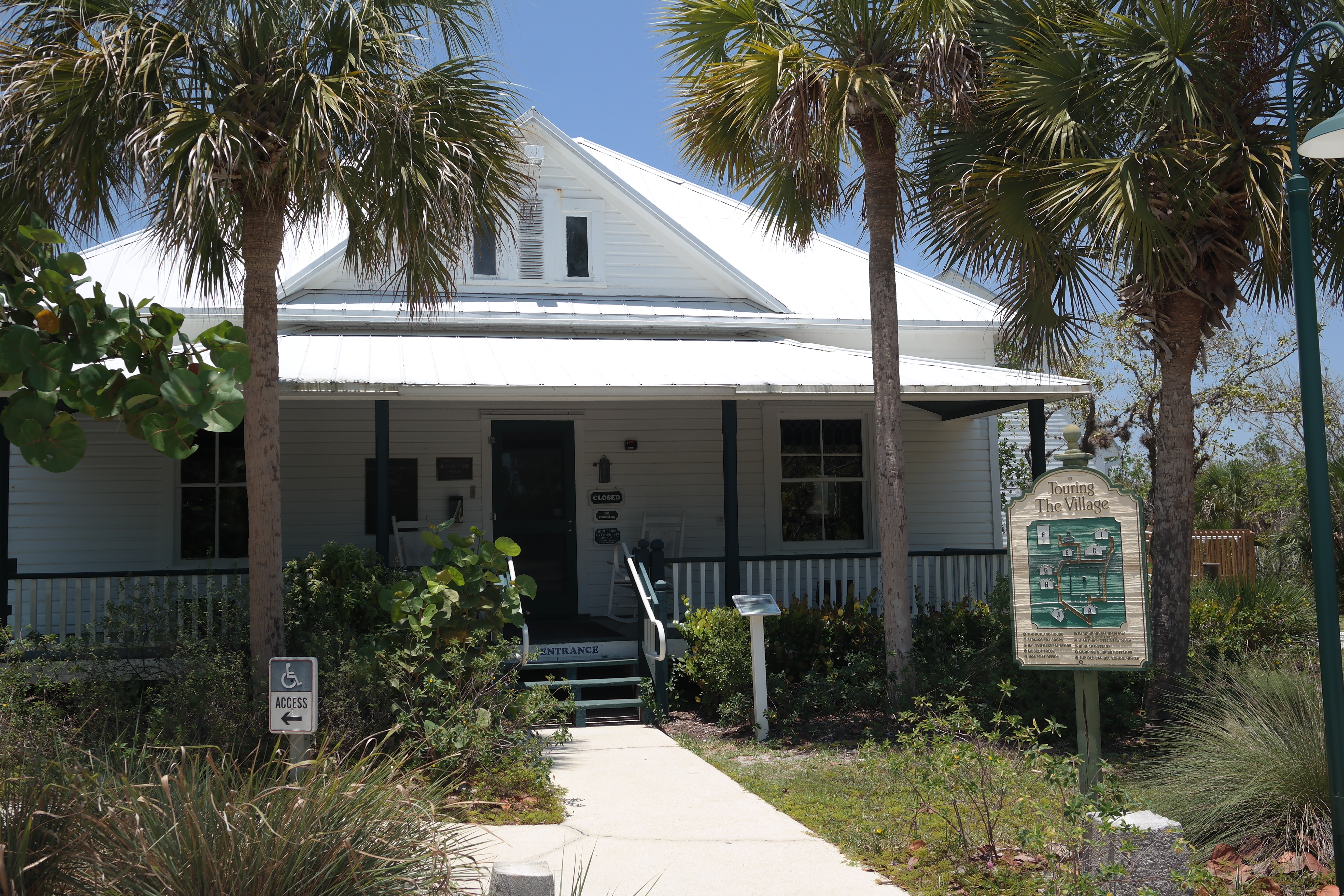 Sanibel Historical Museum And Village
If museums are your thing, there is also the pretty highly rated Bailey Matthews National Shell Museum. Although I have not been, I wanted to include it here since it is highly regarded. On their website, the shell museum states that they have 'more than 30 permanent exhibits, as well as a small variety of temporary exhibits. In addition to providing spectacular shells to look at, we offer insights into many of the shells that have played vital roles in history, culture, art, design, medicine, and more'.
Another lovely place I would recommend to visit is the Sanibel Lighthouse, the oldest lighthouse on Florida's gulf coast north of the Dry Tortugas and Key West. Although the lighthouse itself is not open to the public, one can visit the grounds and take pictures of it!
Alternatively, if sightseeing is not your thing, or you need a break, find yourself a nice beach to relax on! The challenge is not finding a nice beach, as there are plenty, but as you will soon find out, the real challenge is finding parking at a beach! We found parking on Turner beach in Captiva, and spent a lovey hour there watching the sunset and trying some fishing…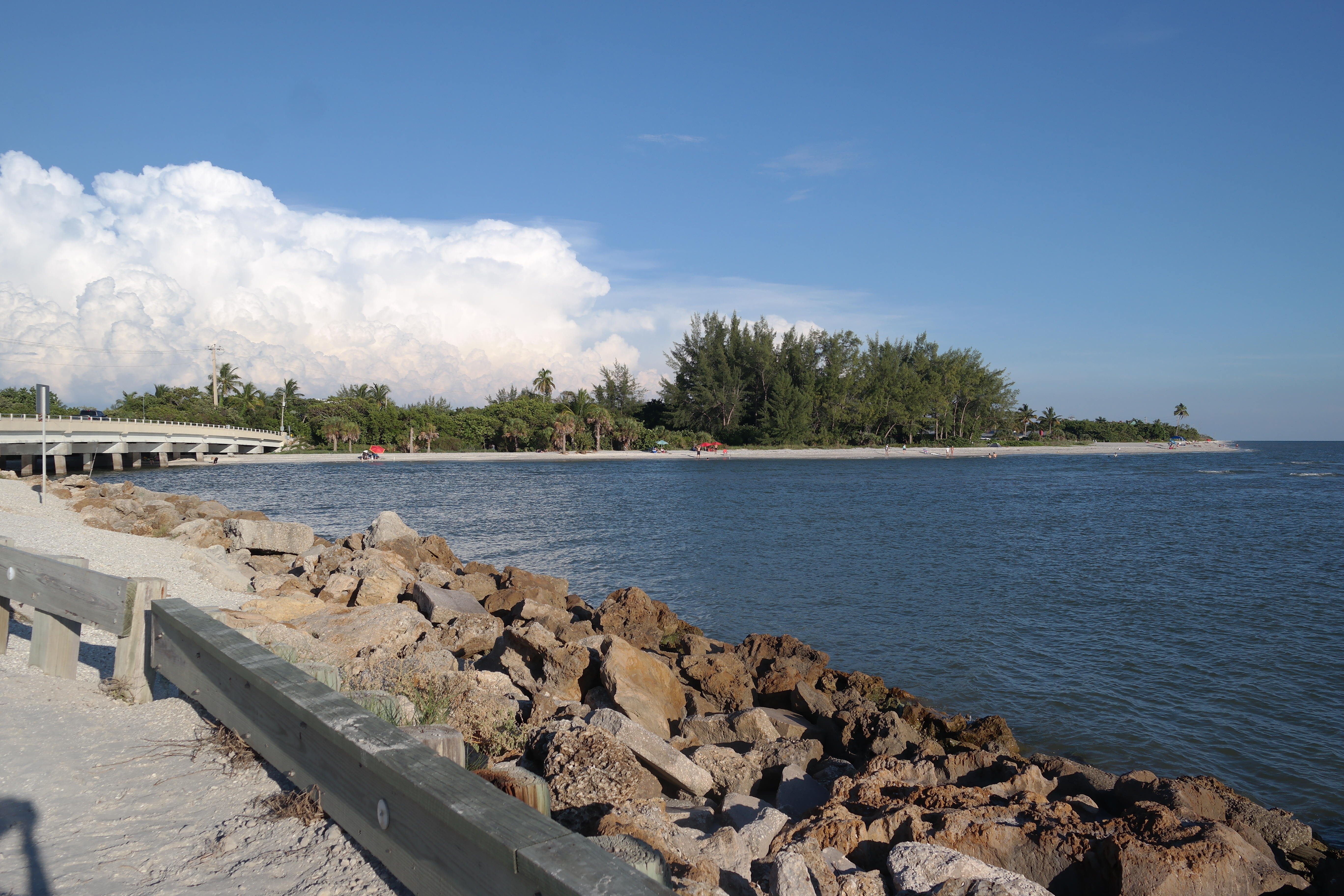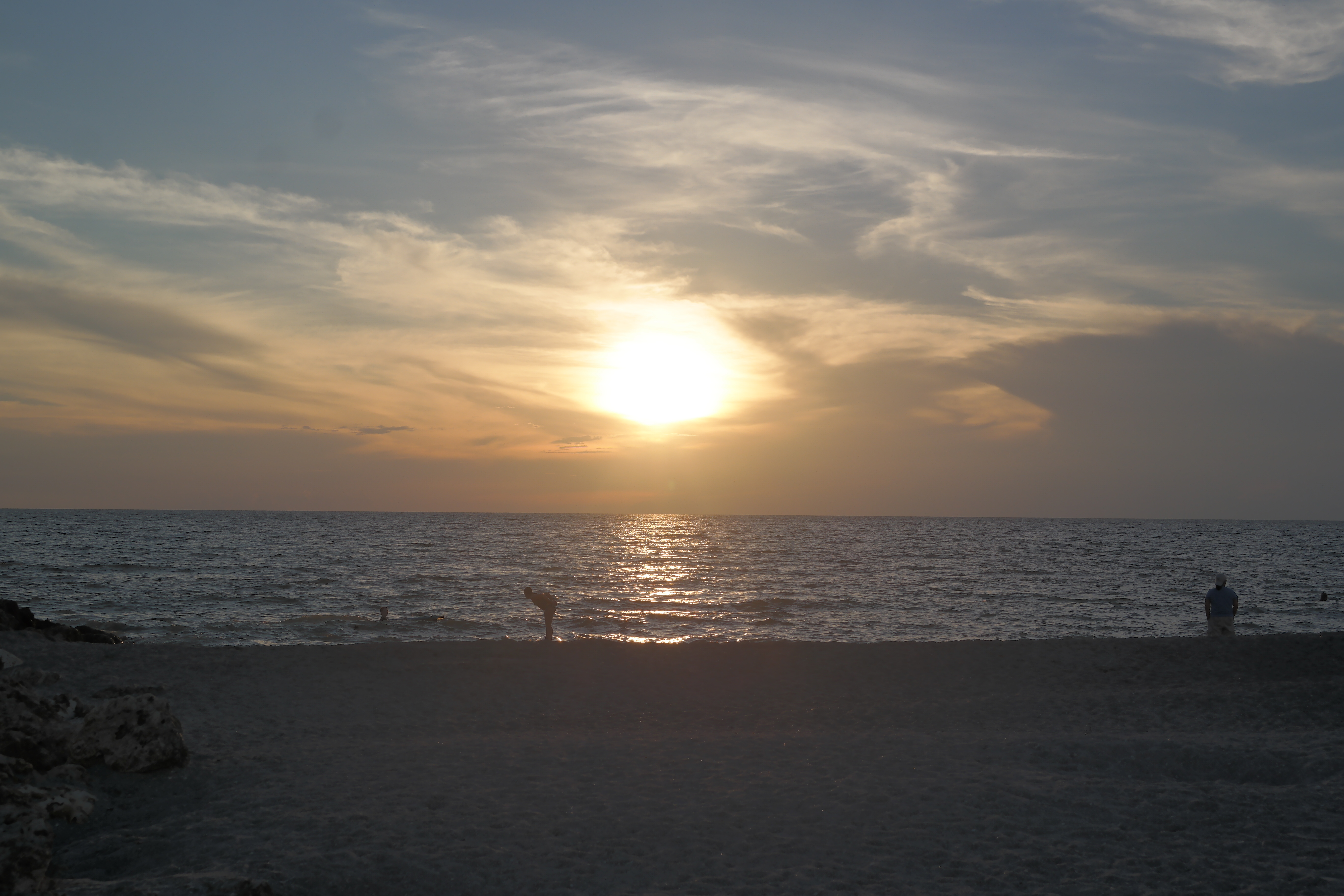 Let me know if you have been to Sanibel and Captiva and seen some of these places, or perhaps you have some secret tips for me – I'd love to connect! Oh and thank you so much for stopping by!