If, like me, you have a love for the outdoors, in particular anything to do with the ocean, as well as a love of moving your limbs AND all things to do with history (I am an archaeologist, you know?!), then I have a gem for you!
Indian Key Historic State Park
Head straight to Robbies of Islamorada, make a beeline to the Kayak Shack and get yourself kitted out with a life preserver and a paddle, a little instruction from the helpful young men there and a map, and then hop on board and paddle to the island. Have your own kayak? You can launch it from the little beach area on US1 bayside (Mile Marker 77-79), slightly north of Robbies.
You can see it already, east of the bridge, or on the 'oceanside', as the locals say. Yes, yes, there is 'ocean' on both sides, but the Gulf of Mexico is commonly known as 'bayside' in the Florida Keys. It makes sense.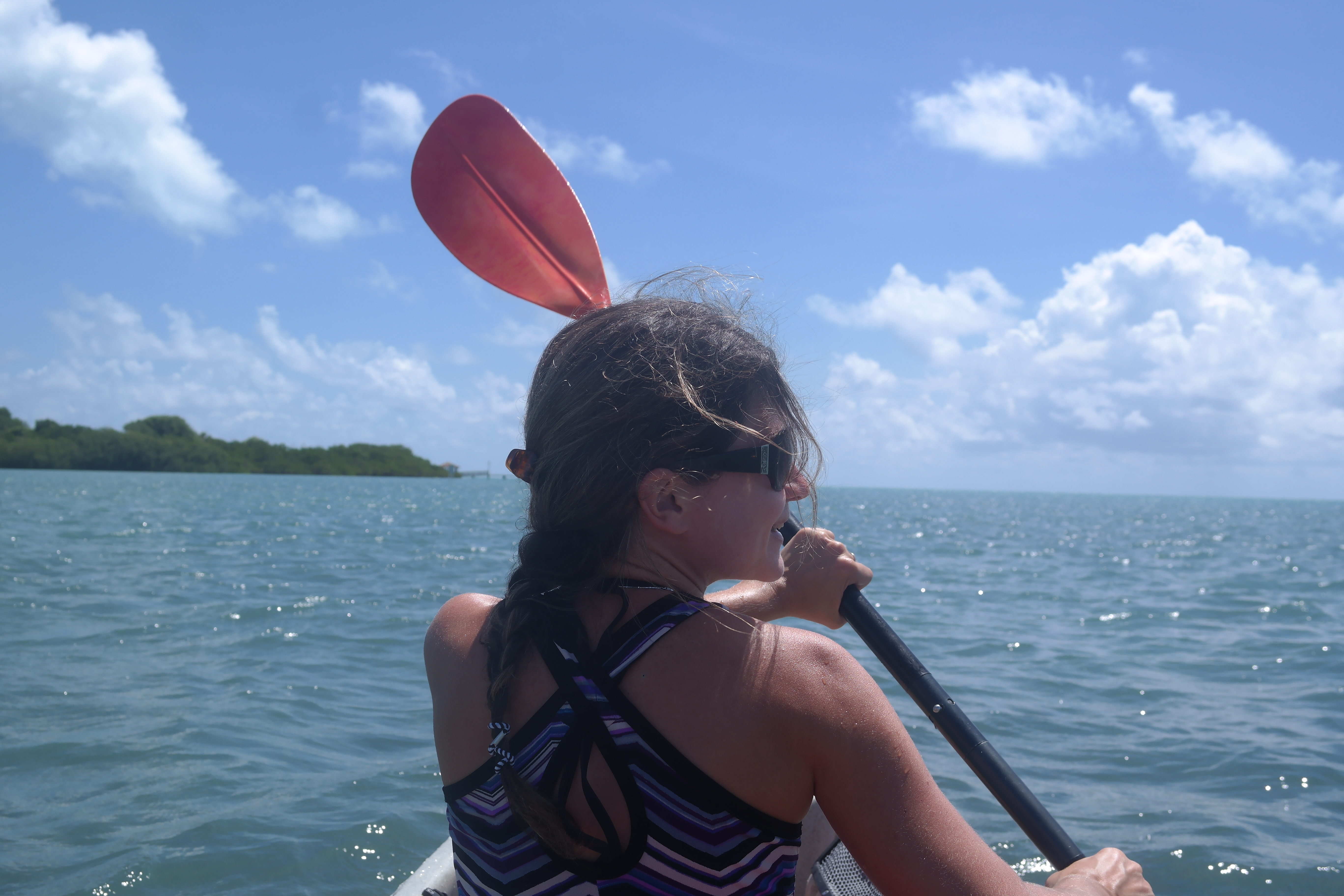 Paddling – It's Fun!
The paddle is lovely, though for a wimp like me, kayaking across a stretch of open ocean on a not particularly calm day (wind speeds of up to 14 mph) did feel a little hair-raising. I need not have worried because half of the journey, as I saw on the way back when the water had somewhat calmed down, was actually in knee to waist-deep water. Only a little stretch consists of deeper water, and there you might encounter some boating traffic. For the most part, the area is too shallow for motorized boats.
A Little History..
Here is what the Florida State Parks website has to say about Indian State Key: In 1836, Indian Key became the first county seat for Dade County. At that time, this tiny island was the site of a lucrative business-salvaging cargo from shipwrecks in the Florida Keys. Accessible only by boat, visitors come here to swim, sunbathe, and hike. Boat and kayak rentals are available from Robbie's Marina at (305) 664-9814. Located on the oceanside of U.S. 1 at Mile Marker 78.5.'
Actually, the story of Indian Key is a little more illustrious than the above account from the Florida State Parks website suggests. From the 18th century onwards, Bahamians and Cubans as a base for fishing, turtling and wrecking (Wikipedia). More from Wikipedia:
'In 1821, Florida was transferred to the United States (from Spain), and in 1824, two Key West men, Joshua Appleby and a man named Snyder, sent an employee, Silas Fletcher, to open a store on Indian Key. The store was to serve wreckers, settlers and Indians in the upper Keys, and a settlement of primarily Bahamian wreckers and turtlers grew up on the island. By 1829, the settlement was large enough to include a dozen women.
Jacob Housman (or Houseman), a wrecker, was at odds with the established wreckers in Key West. He moved to Indian Key in 1830 and began buying property on the island, and soon became the leader of the community and its chief landlord. He made numerous improvements to the island, spending close to $40,000 on it in four years. His store, the only one on the island, grossed $30,000 a year. As a result of lobbying by Housman, Indian Key acquired an Inspector of Customs in 1832 and a post office in 1834.'
Unfortunately, Houseman's little empire did not last. An Indian raid in August 1840, burning all the buildings, meant that Indian Key was abandoned by almost all of its civilian population and went into decline. The last record of a person living on Indian Key was that for William Bethel, who was a wrecker and continued to live on the island from the 1850s until sometime after 1880 (Wikipedia).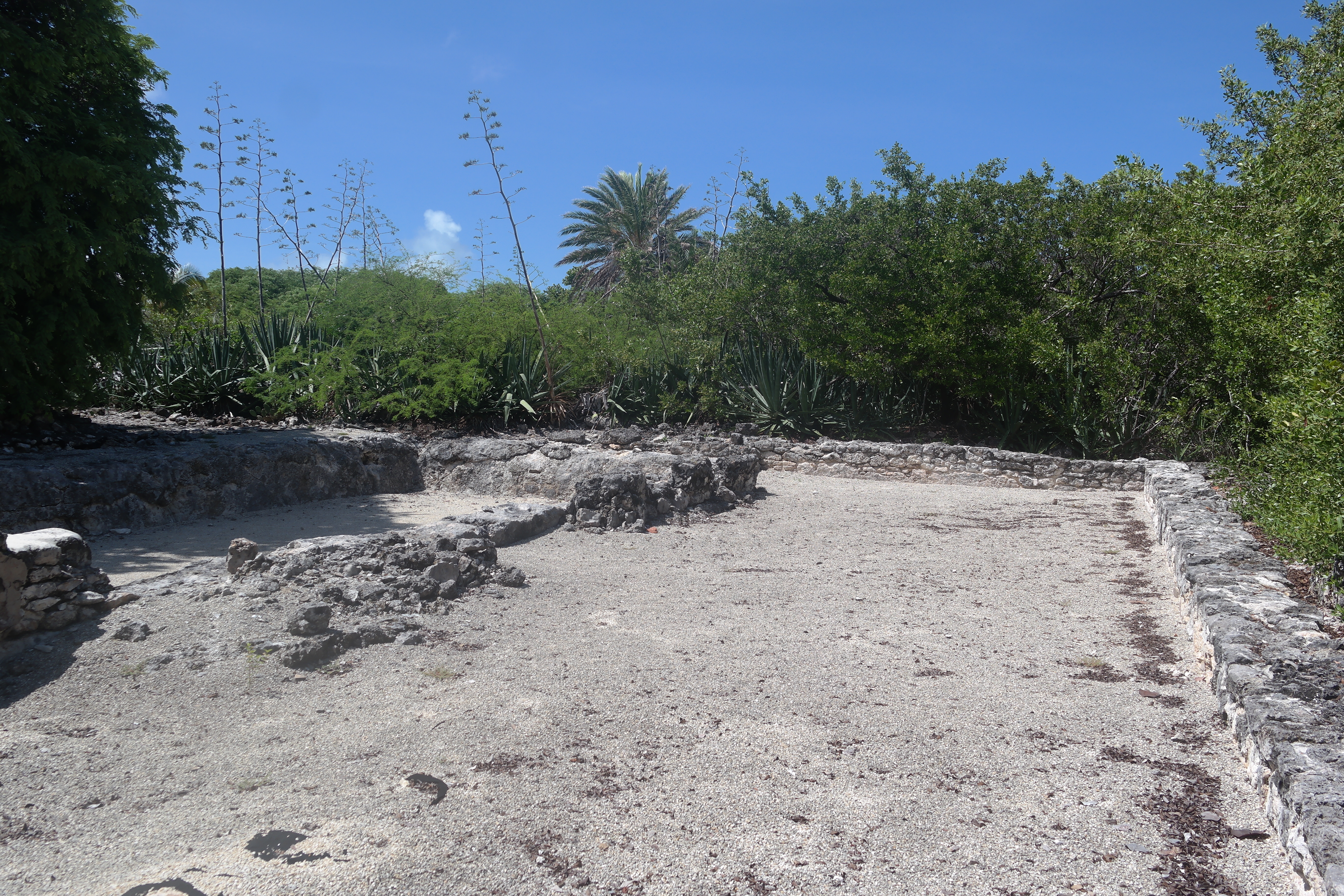 Indian Key Ruins
Once there, you can roam about the ruins of a few buildings, including the site of Houseman's former house, and climb up a little observation tower.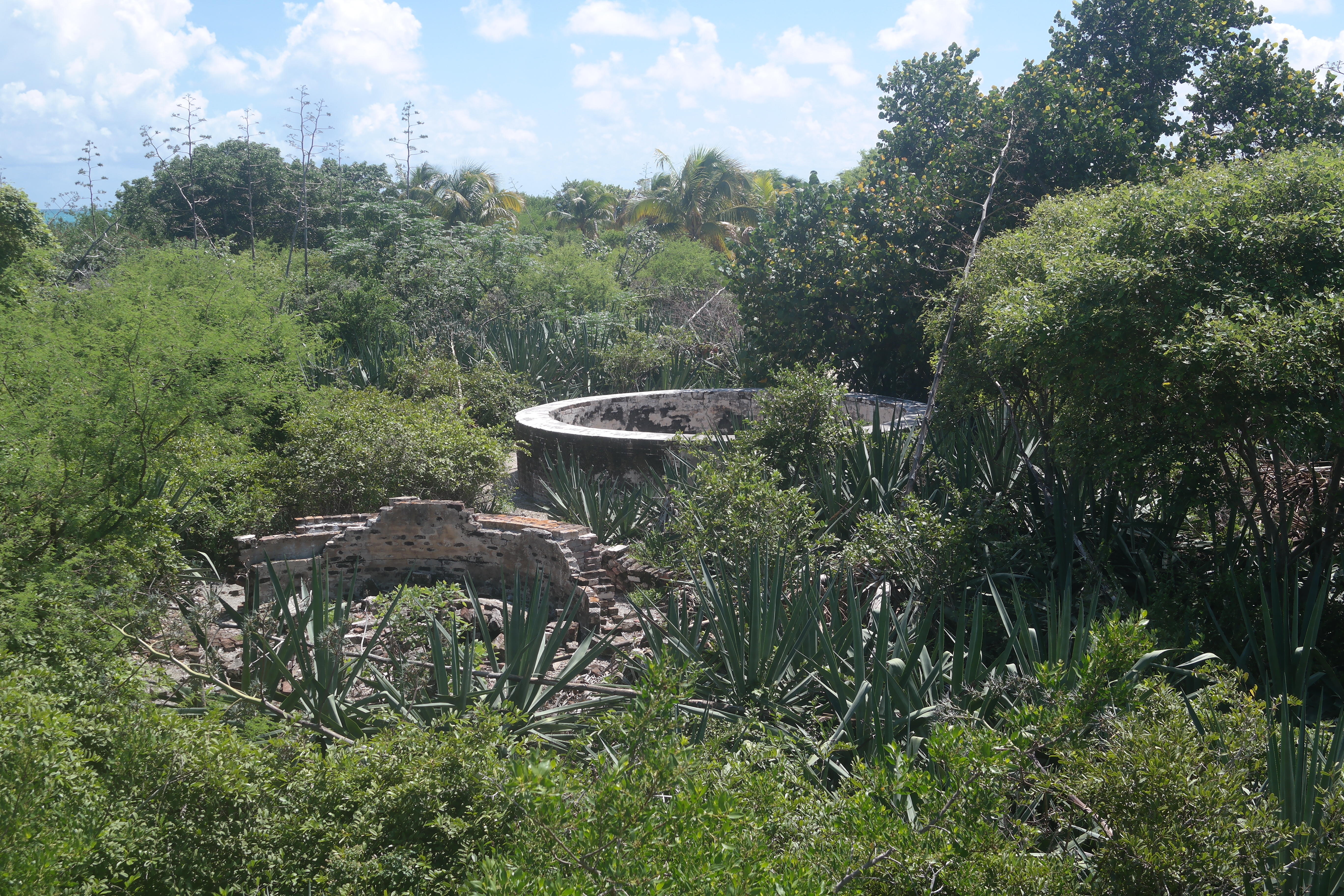 Cistern seen from tower
You may also go snorkeling in the crystal clear waters around the island. Those shallow and often rocky waters, are teeming with fish and other wildlife such as birds, crabs and all kinds of sea creatures. It is not uncommon to see rays, turtles and little sharks in the water.
This little hermit crab was not too shy to pose for the camera, as well as pinching some skin!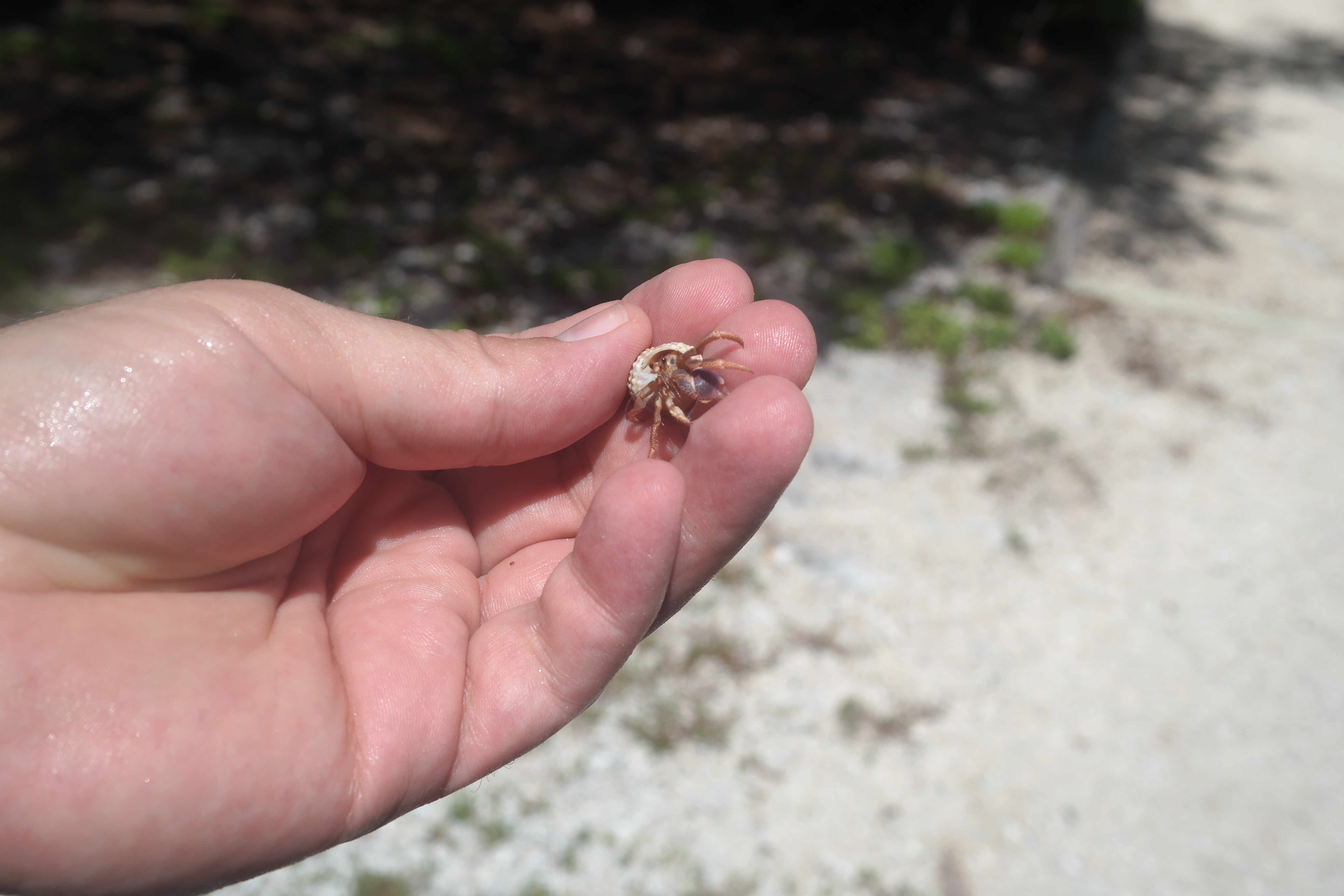 Little Hermit Crab – Indian Key Is Full Of Them
On your return to Robbies, there are some mangrove canals to paddle through at the back of the resort. I found the houseboat area particularly interesting – and even more so when a big fat manatee decided to hang out next to us! I love manatees. Sadly it was too fast (yes, really), for me to snatch my camera in time.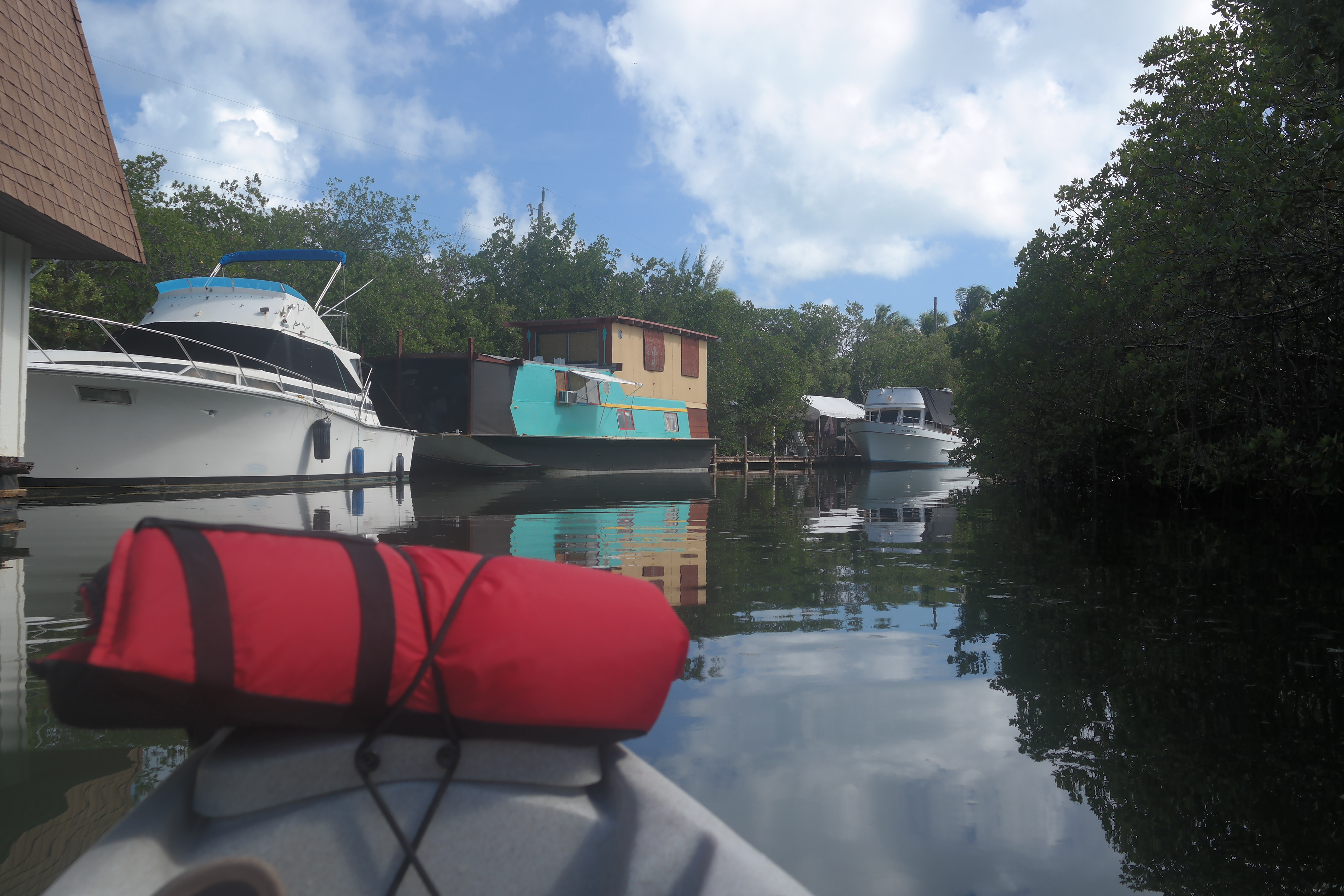 Houseboats
There are also a few little mangrove canals to kayak through, for some tranquil moments.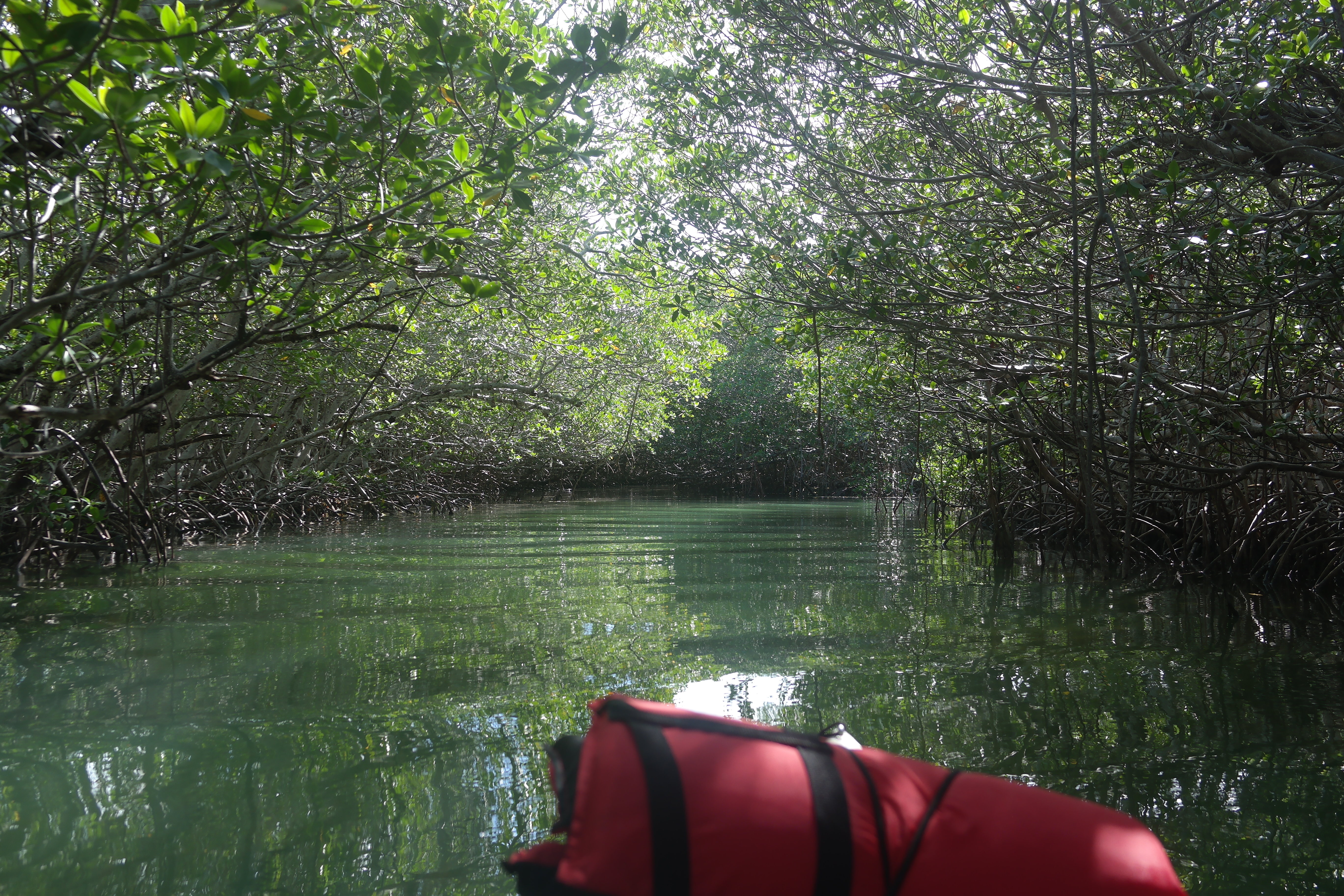 Lignumvitae Key Botanical State Park
If you still have strength in your arms and the day hasn't progressed too far, There is also the possibility to kayak over to Lignumvitae Key Botanical State Park. The easiest way to do so is to go through the Kayak Shack at Robbies who offer a kayak tour to go over there.
On the Florida State Parks website you can find this information about Lignumvitae Key:
'In 1919, William J. Matheson, a wealthy Miami chemist, bought this tiny island and built a caretaker's home with a windmill for electricity and a cistern for rainwater. Today, his hideaway is the visitor center for this island forest. Ranger-guided tours are given twice daily, Friday through Sunday. The park is accessible only by private boat or tour boat.'
Last But Not Least
Have you been to either Indian Key or Lignumvitae Botanical State Park? What was your experience? I would love to hear from you!