I have decided to stay in Fort Lauderdale, and on the water again with this post. Why? Well, for starters, when you live in the 'Venice of America', you really don't need to look far to find some great kayaking and boating. Moreover, with all of our many canals and bodies of water, there is always something one hasn't explored or seen yet.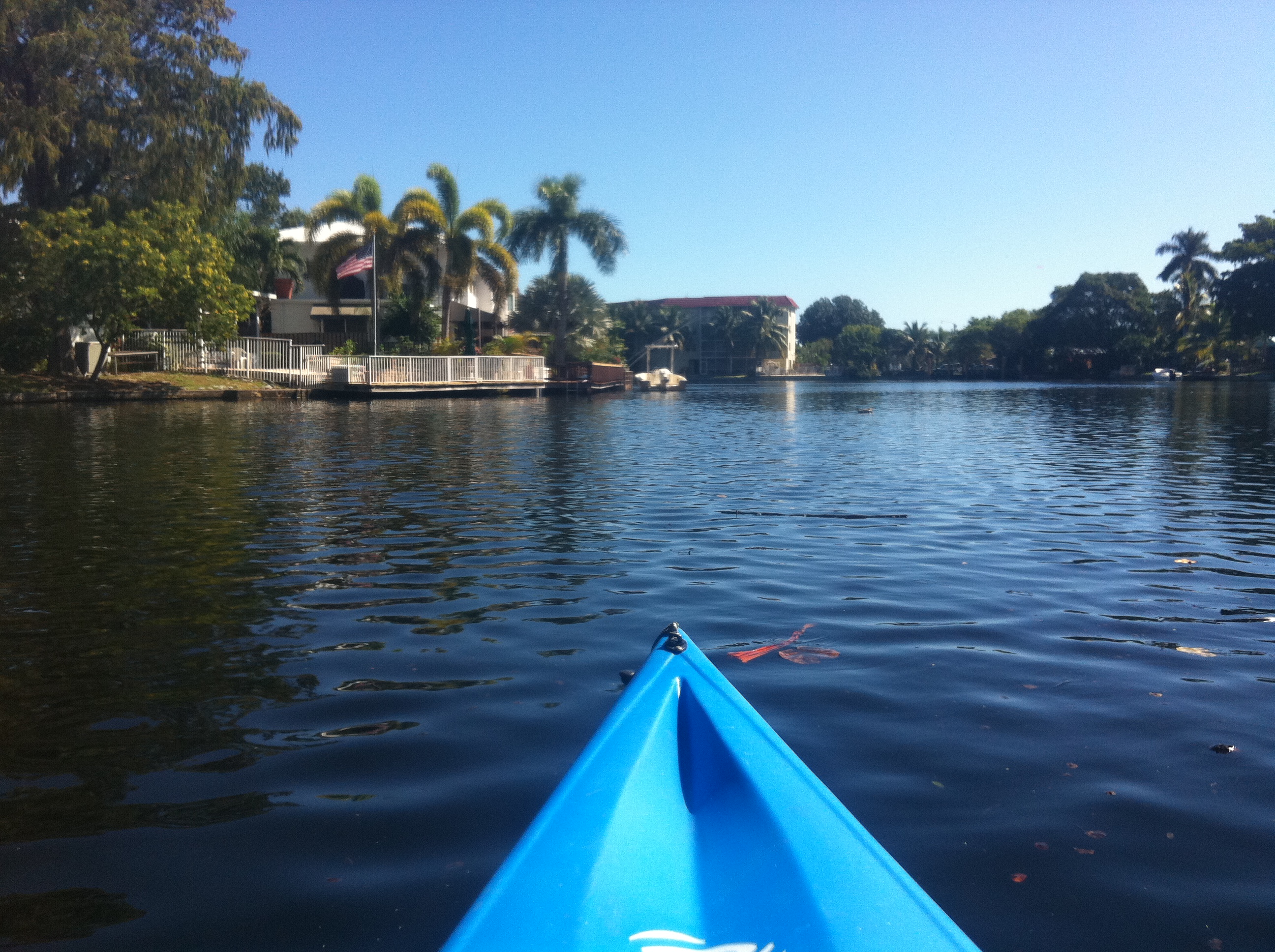 Wilton Manors Kayaking
Some time ago, I embarked on kayaking the Wilton Manors loop, all 7 miles of it. In fact, it is just over 7 miles and by the end of it, I could definitely feel it. I think the last mile seemed more like 5!
The Wilton Manors loop is a pleasant and easy paddle without any real currents or rough waters, and most importantly also without much boating traffic. So in that sense, it is perfectly suited for beginners although I don't necessarily recommend doing all of it in one stretch, if you are a beginner. The loop is an inland waterway, situated in what is pretty much a built up residential area, stretching east to US1, and west to I-95, south of Oakland Park Boulevard, North Fort Lauderdale.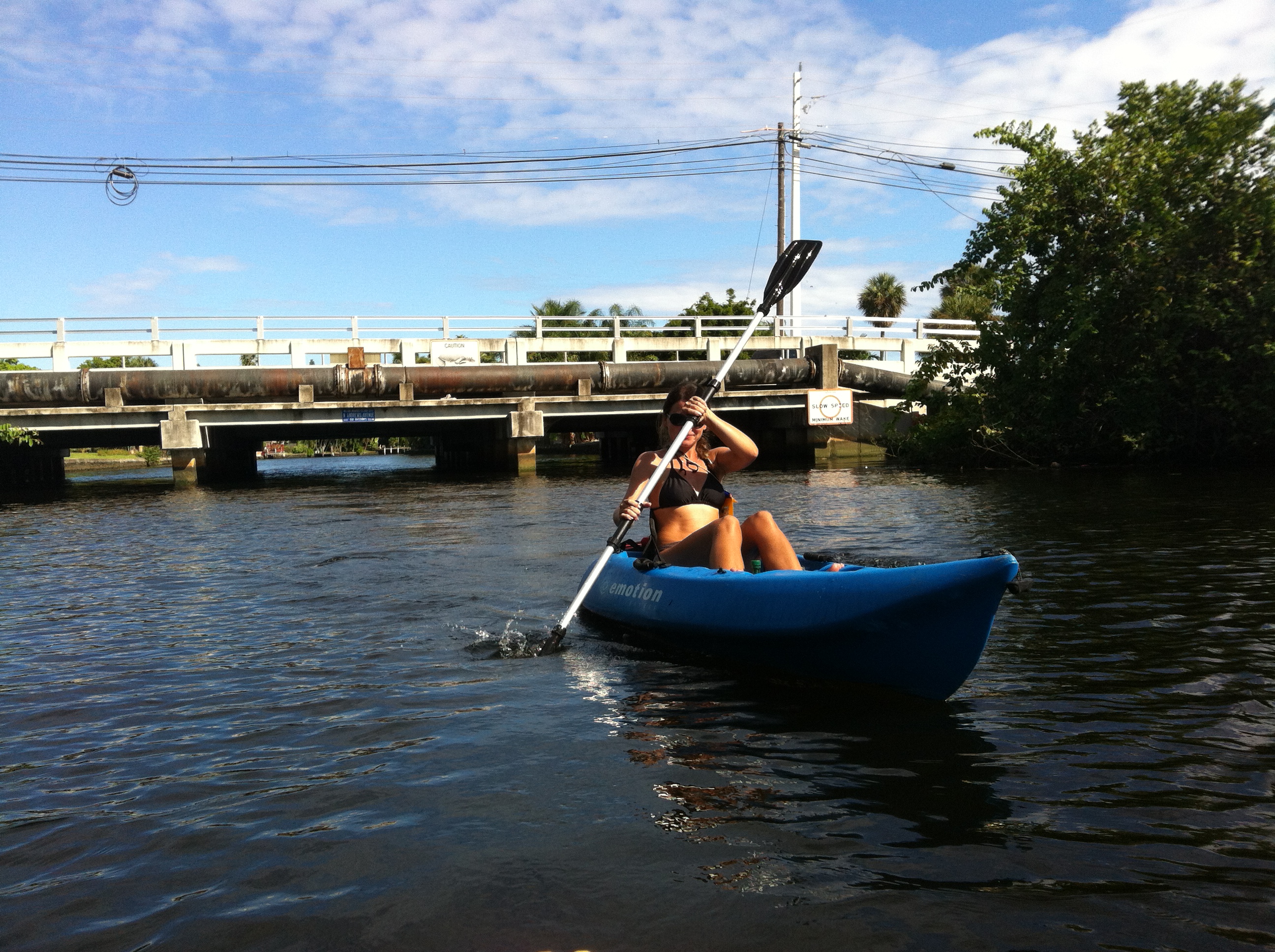 Kayaks are easily launched from the boat ramp  at Colohatchee Park, which is a cute little mangrove preserve, and public park with restroom facilities in Wilton Manors. If you don't have your own kayaks, you can rent them right there from Atlantic Coast Kayak Company. Having used them a few times, I highly recommend them!
We decided to bring some picnic food and drinks, which meant we could do this little loop at leisure with our provisions. Believe me, we didn't regret bringing a little extra weight. Not fully realizing how long 7 miles can really feel on a hot summer's day, we gratefully gulped down gallons of water.  We also wisely packed one or two adult beverages and the odd snack, and not to forget of course we had to bring a glass of red with lunch. I am a firm believer in being civilized, even when boating or kayaking!
Have A Rest!
We stopped for an extended lunch about halfway through, pulling into a little park called Island City Park Preserve, which is easily accessed by kayak and sports restrooms, some benches with tables, and even a little boardwalk. There are some other parks along the loop, more or less accessible by kayak. As we were doing the whole loop, however, we decided not to have more than one rest stop. If you intend on doing the same, then Island City Park Preserve is the obvious choice, being roughly half-way and with facilities.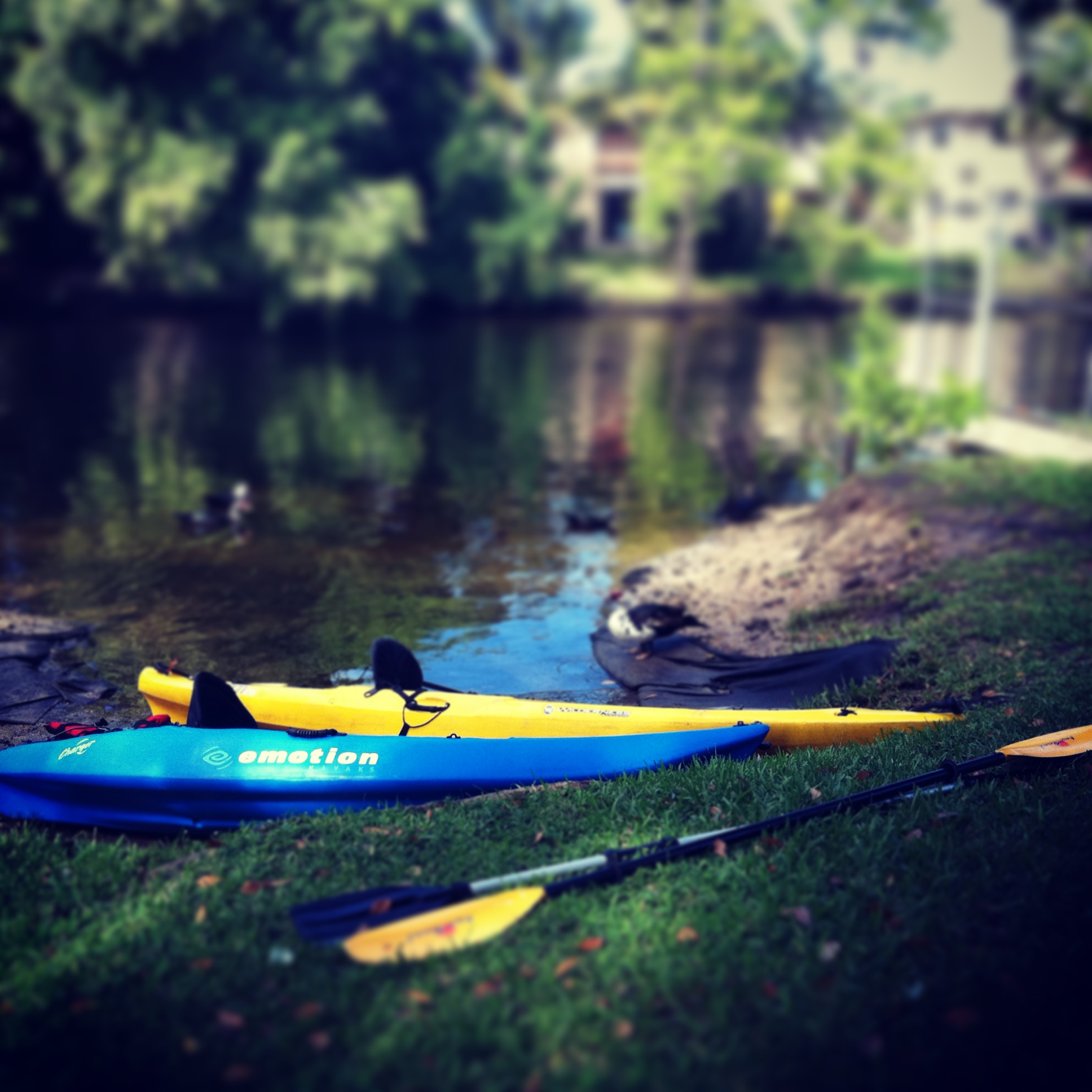 Island City Park
The Facts
On this kayak run you will most likely:
– have to duck underneath small bridges at high tide
– see plenty of fish jumping
– watch big Iguanas watching you from the docks
– see some lovely houses
– paddle past some seemingly abandoned properties
– see various parks
– see some wilder areas with vegetation and wildlife (birds mostly)
– lose feeling in your arms (unless a seasoned kayaker)
7 miles and then some is no mean feat and it took us most of the day. However, it was a day well spent!
Enjoy and don't forget to let me know how you liked it…